Toronto has a lot to offer in the dessert department and options come in seemingly endless varieties, crafted with creativity and imagination. You also don't have to be a fan of ice cream to enjoy some of these innovative dessert creations, but you can appreciate the intricately conceived dairy concoctions that are offered.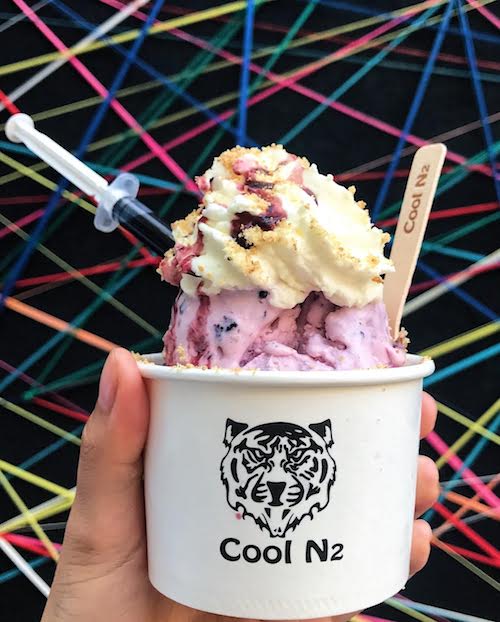 Cool N2
Originating from the home kitchen of Taiwanese founder Hesuan Tso Chen. Cool N2 has made its way to North America having opened 2 stores in Toronto. Located at 412 Queen Street W, Cool N2 uses tanks of liquid nitrogen to made their unique frozen treats. Treat yourself to a cup of nitrogen-infused ice cream topped with mangos or in the limited time only " Storm in the 6ix", cotton candy masterpiece.
Check out more on their website.
Follow them on Instagram.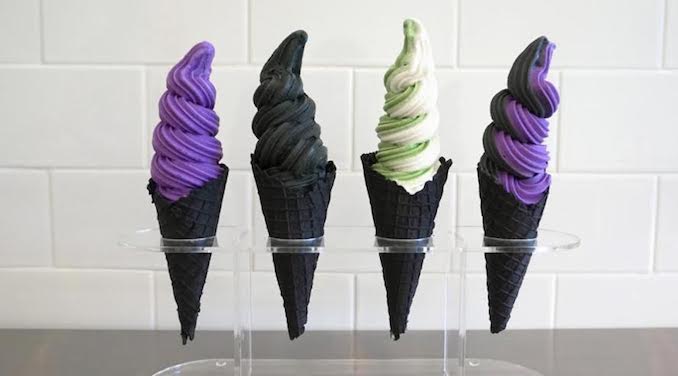 iHalo Krunch
This 915 Queen West shop stands out in its creative, totally made for Instagramming, charcoal ice cream creation. Using organic activated charcoal powder is the key ingredient in achieving the look of these desserts. Coined as the "Black on Black" charcoal cone, which is the charcoal ice cream in a charcoal cone. iHalo Krunch offers dessert flavours such as ube — a purple yam —  which swirls purple ube-flavoured soft serve with charcoal-dyed coconut ice cream, is the top seller at the newly launched shop. More flavours are expected to arrive soon.
Check out more on  their website.
Follow them on Instagram.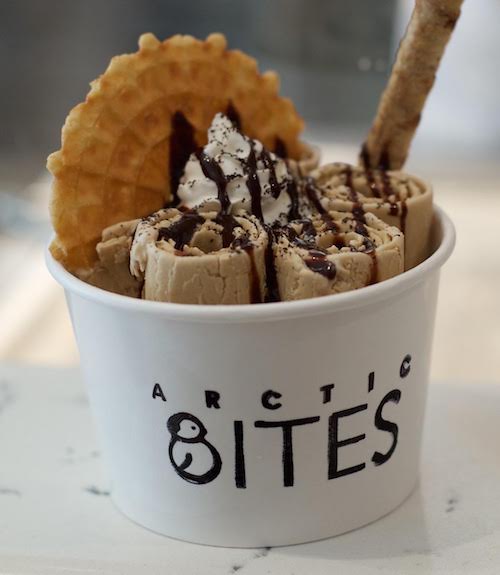 Arctic Bites
Started in 2016 by four friends, Arctic Bites is located in the heart of Toronto at 21 Baldwin Street and offers freshly served hand crafted ice-cream rolls inspired by the streets of Thailand. Otherwise known as "polarolls", each roll is crafted instantly right in front of customers using cold plates that reach up to -20 degrees Celsius. Served in Thai tea ice cream, taro coconut ice cream and a variety of other flavours, this dessert is truly a visually appealing and cultural trip for your taste buds.
Check out more on their website.
Follow them on Instagram.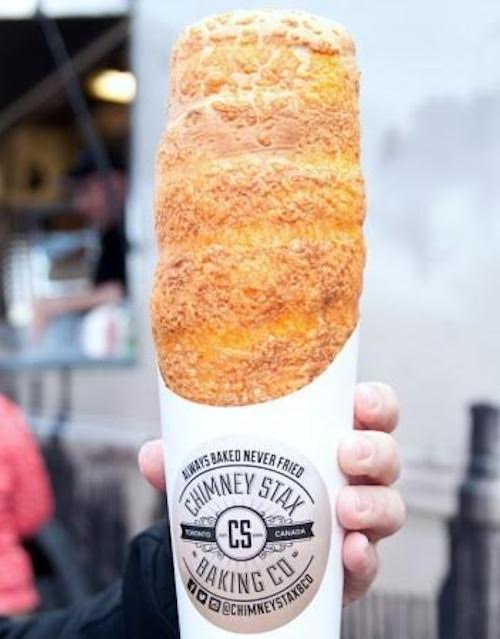 Chimney Stax 
These fresh, rotisserie-baked breads served sweet or savoury are derived from a popular Eastern European street food known as Chimney Cakes. Chimney Stax can be found in their food truck, mobile tent, and pop-up locations, bringing unique crisp indulgences to the streets of Toronto. Soon to be featured at the Christmas Market at the Distillery District from November 18 – December 23, Chimney Stax turns traditional baked goods on its head. Having a constantly changing variety of flavours and toppings to enjoy this deliciously made dessert, they also offer delicious spreads, icings and other fillings for a truly indulgent experience.
Check our more on their website.
Follow them on Instagram.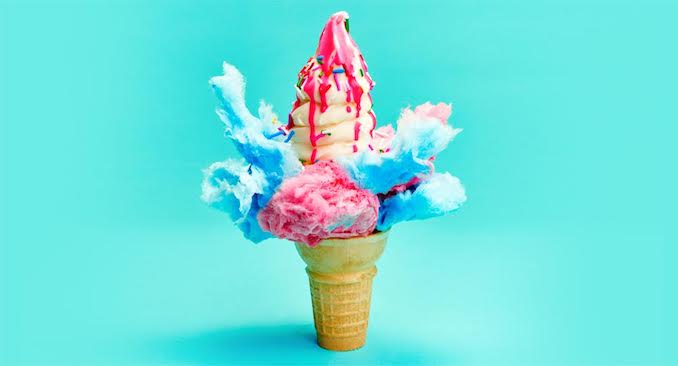 Sweet Jesus
Having gained notoriety for their decorative and decadent ice cream cones, Sweet Jesus is the staple dessert place to go to for all your sugar cravings .With multiple locations around the city, you'll be sure to find a location around you.
Check out more on their website.
Follow them on Instagram.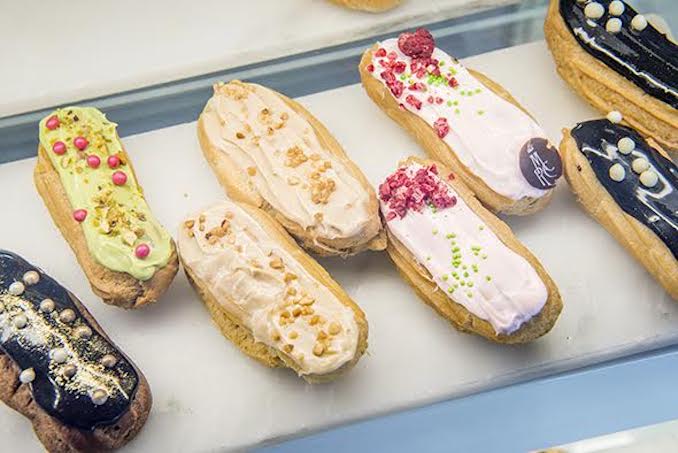 Moroco Chocolat
If you're looking for something more sophisticated, then look no further than Moroco Chocolat. Offering gourmet chocolate and an array of sweet concoctions drawing inspiration from a French tea party. Located at 215 Madison Ave, Moroco Chocolat is a treat for the sophisticated sweet tooth.
Follow them on Instagram.
Cutie Pie Cupcakes & Co.
Pioneer in the unicorn food movement with the invention of the Unicorn latte, Cutie Pie Cupcakes sprinkles a  little magic on your everyday desserts. It is also home to Toronto's first specialty WhoopiePies and Rainbow Waffle Cones. Be sure to indulge at their 235 Spadina Ave location ( North of Queen and Spadina).
Check out more on their website.
Follow them on Instagram.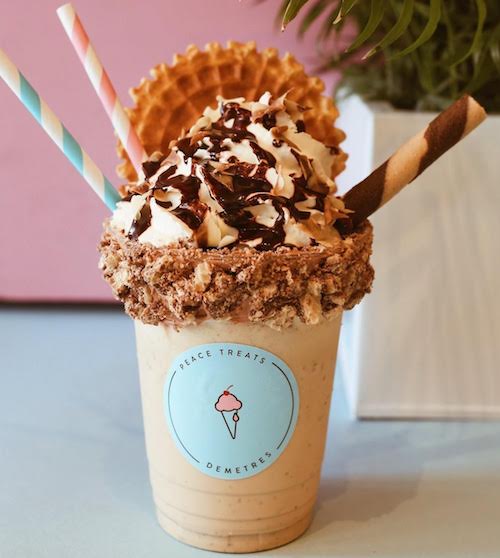 Peace Treats
Following the more aesthetically appealing food trend, Peace Treats specializes in making gourmet milkshakes. Designed for a visual experience to match the taste, Peace Treats defy the way you see (and drink!) a milkshake. Find them on 131 Ossington Ave. or one of their other 2 locations around the city.
Follow them on Instagram.
Be sure to let us know which dessert place you decide to check out or which dessert place is your favourite to visit.