We can't seem to get that Stranger Things theme out of our heads and we're okay with that. But since our sensors are on overdrive with Season 2 completely devoured, we're turning our attention to a concert that is  happening this week! As part of UNSOUND: Halloween Hangover, Emmy award-winning Stranger Things score composers Kyle Dixon and Michael Stein (of the band SURVIVE) will present the Stranger Things synth-score live with an light installation by German visual artist MFO and a performance by Theresa Baumgartner. The concert is scheduled for Friday, November 3 at the St. Lawrence Centre for the Arts at the Bluma Appel Theatre (27 Front Street East).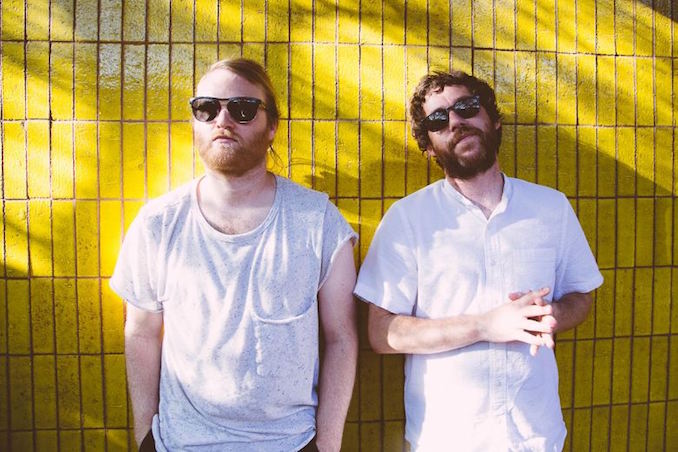 The concert will also feature the Toronto debut of GAS, the legendary project from Compact Records head Wolfgang Voigt. The project is inspired by the dark forests of Germany in this audio-visual show. Also performing is the band KSIEZYC who's album of the same name was listed amongst 20 most influential alternative music records of the 1990s. The name translates from Polish to mean "The Moon" and their music is described as, well, indescribable and "not bother by time and place," says Mathew Foster, Quietus in 2015. "…they make the kind of music that feels as though it's always been there in your head, just waiting for the fog to lift."
The group attracted a cult-like following before they took a hiatus. In 2014, the group reunited and their first concert back was at the UNSOUND Festival in Krakow and they've been performing at various concerts and events. WIRE magazine in cooperation with the UNSOUND Festival released a compilation album DREAM, and KSIEZYC appeared there as well.
UNSOUND is considered one of the world's most acclaimed platforms for electronic and experimental music, now for discovering new artists in music, visual arts, dance and theatre. It started in Krakow, Poland back in 2003 but the Festival organizers also co-presents events around the world. UNSOUND first came to Toronto in 2015 and 2016 as part of the LUMINATO Festival. You may remember the pulsating music program  at the Hearn Generating Station. Now there back with two special events covering two weekend evenings at The Sony Centre.
For more information visit sonycentre.ca
Here's a sneak peek of the live performance in Krakow, Poland when Kyle Dixon and Michael Stein first presented their music live: