I can recall the first time I had tried the middle eastern dish,Tabülè. It was at the restaurant that bears the same name located in the Yonge & Eglinton area. It was refreshing, lemony and so different from what I was accustomed to back then. I fell in love with this and many other dishes along side of the warmth of the environment. I wasn't alone. So many of my friends have an affection for the Middle Eastern cuisine and can contribute that fondness beginning at this establishment.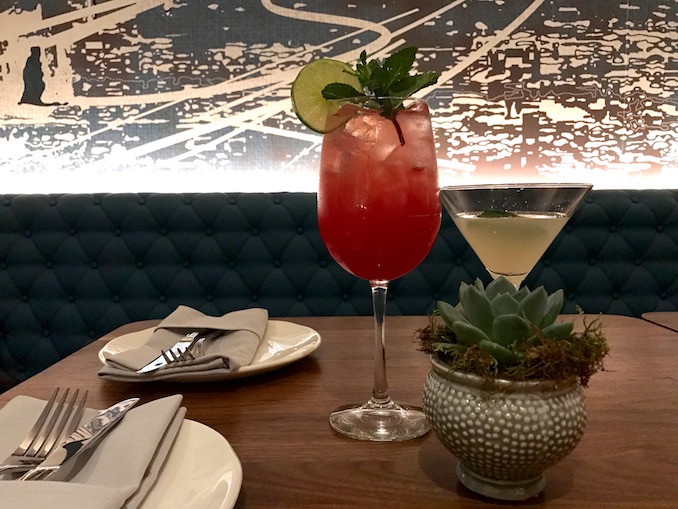 The buzz really picked up when food critic Joanne Kates wrote a review in the Globe and Mail in 2005 and then named it in her 2012  top 100 restaurants saying, "Tabülè is a wake-up call….This is Middle Eastern food for epicures." The restaurant that started as a cozy 40-seater expanded to the space next door on Yonge and then they added a second location along Queen Street.  Souk, a market style cafe and shop opened in the Canary District only recently. This week, Tabülè opens uptown in the swanky Bayview Village Shops replacing the old Bakery & Deli location along the mall's restaurant corridor.
The owners are the husband and wife team, Chef Rony Goraichy and Diana Sideris, continue to keep Tabülè a family-run business. When Bayview Village Shops Marketing Director, Melissa Evans-Lee approached the couple with the idea. "Timing was interesting as we had just signed the project for the Canary District," said Sideris. "We actually finance our own projects but when this opportunity presented itself we met and visited the space. I fell in love with it and had Rony come up and look at the space and we just knew it was the right fit for us."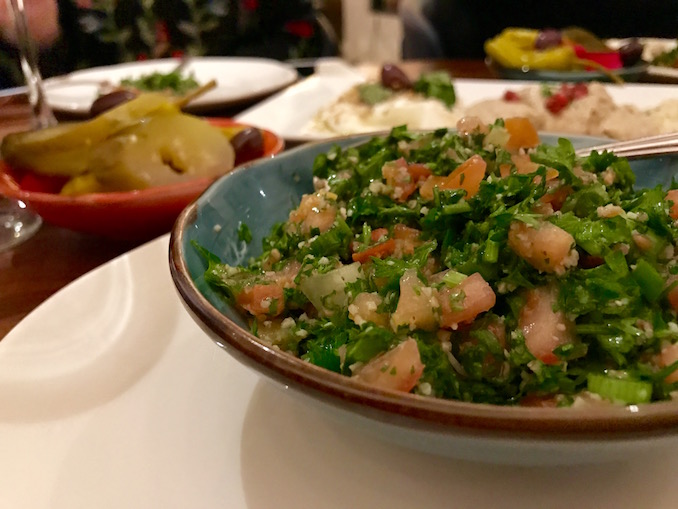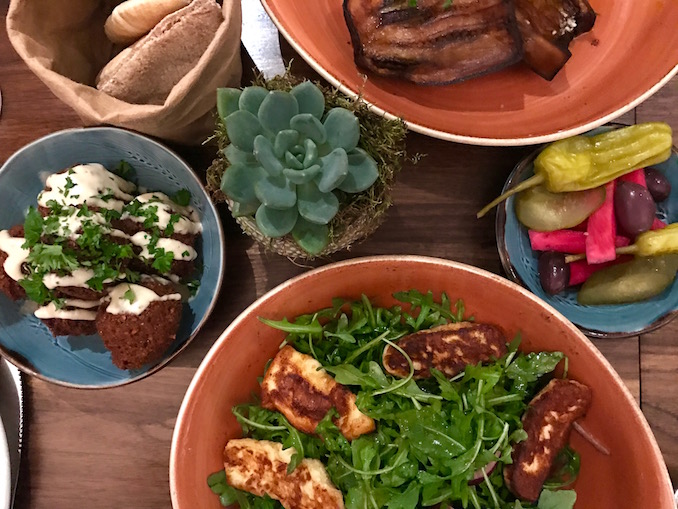 Chef Rony, as he's affectionately known, has always been hands-on with all the dishes ensuring that the menu continues to delight their loyal following while offering some uniqueness at each location. At Bayview Village location, they'll be exploring brunch opportunities and specials along side the serving up the classics during service hours. They've also added in a few specialty cocktails that are not found at their other establishments including the Arabian Chiquita and Mzaar that are delicious.
Also different in this new restaurant is the setting. Commute Designs has been the team behind each of the locations and each one has a very different feel to suit the neighbourhoods they are in. At Bayview Village, the space is inviting, modern and luxurious with leather banquette style seating with a wrap-around bar at the front of the restaurant is designed for more accessibility and flow. "It's designed for the quick grab 'n go crowd as well at the bar as we'll have some take out options similar to our Souk market with our signature lattes, desserts and cookies." said Sideris.  The wall decor depicts the ski resorts in the alps of the Middle East that are not commonly thought of.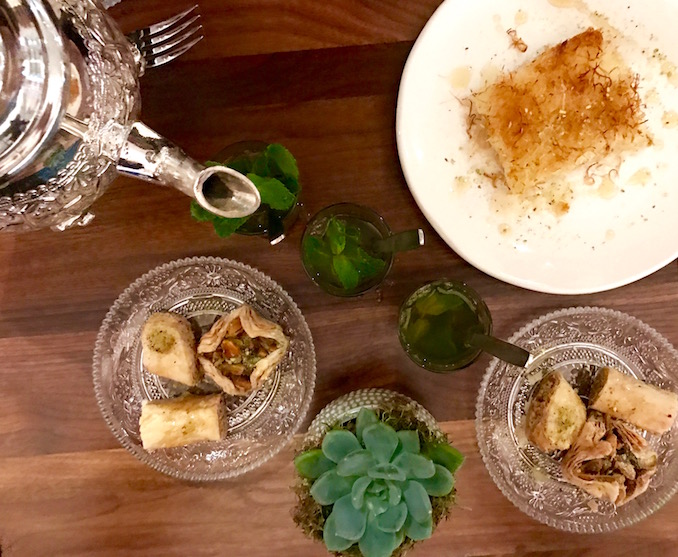 The menu itself is full of Tabülè "classics dishes" that I have craved and honestly, you don't want to mess with THAT goodness. House made dips of humus and baba ganuj along with labni, their homemade Lebanese yogurt cheese are dreamy along side the serving of warm Laffa flat bread. Tabülè's (tabbouleh) salad is tried and true with a hint of mint and a light lemony touch. Hallum Salad has my mouth-watering at the thought of the seared hallum cheese that is served over baby arugula and a light pomegranate dressing. Seriously.
I could easily have stopped and be completely satisfied but as usual, my eyes are bigger than my stomach and so many dishes are worth trying. Fried eggplant seems so simple but the warmth makes it a  comforting dish to have along side the stand-out Lamb Chops. For the record, I've never been a fan of lamb…this in-house dry-aged Ontario lamb rack has absolutely changed my mind.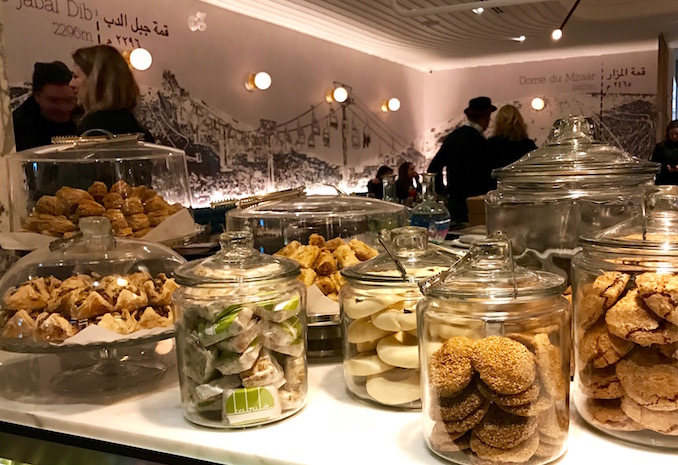 Every dish I had sampled from the succulent morsels of veal tenderloin (Lahmeh) to the Kefta (ground mixed lamb and beef on skewers) were consistently as good as the other locations. I was happy to see many gluten free and vegetarian dishes offered on the menu as I'm always looking for places to bring friends with food sensitivities.
Save room for dessert, please! Do yourself a favour and order up the Muhalabiya (Lebanese custard topped off with pistachios and rose water syrup), it's a family recipe that is worth saving space for. Next time I go…I will not share. Enjoy it with their Moroccan mint tea. It's heavenly.
Tabülè at Bayview Village Shops (2901 Bayview Avenue) opens January 25, 2017 for lunch and dinner.
***
For more info, please visit their website.