Hello, my name is Aaron Solowoniuk. In 2015, I had to step away from playing drums in Billy Talent. I had been quietly expecting all of this to happen one day. Playing drums just kept getting harder and harder. When we went on tour that summer, I was getting on stage each day worried if I would be able to finish the set. When I was diagnosed with relapsing-remitting multiple sclerosis in 1998, the doctor told me I should consider not playing drums anymore. I went on to record 4 studio albums and tour all over the world for over a decade.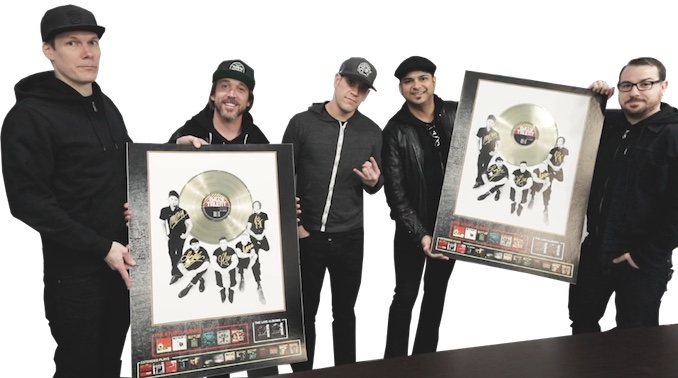 It has now been 25 years of me playing music with Ian, Ben and Jon. They have seen me fall, and have seen me get back up many times. They have seen me come to terms with the fact that being a professional drummer just isn't in the cards right now. Through all of this, the guys have allowed me to explore my options for the future; and, along with my wife and two amazing children, have really helped me to get to this next stage.
Jordan Hastings from Alexisonfire came on board at the last second in early 2016 to fill in for me on Billy Talent's then-upcoming album, Afraid of Heights. He learned all the new songs, recorded them and went on the road for 2 years while I stayed home and focused on my physical and mental health. This summer, I will be going back on the road, but with a different role. I will be spreading the word about what I have been working on and who knows, I might get up and play a song or two.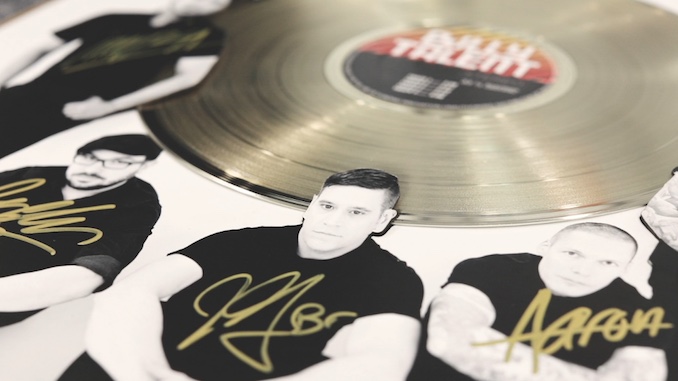 What I have been working on is the Billy Talent Charity Trust. I am looking forward to harnessing the power of a rock concert and turning that power into funds to help all of the charities we have aligned ourselves with in the past, and never stop searching for more people to help.
While in the process of building this Trust, Jordan introduced me to a company called Funding Innovation. We have teamed up and I'm proud to announce our first project with them. We have created exclusive Billy Talent artwork prints that will be available for purchase on www.billytalentplaques.com from May 7th to May 21st. $125 from each of these prints will go to the MS Society of Canada. These prints will only be available during this time period and will not be reprinted. Please consider buying a unique piece of art, and help fund the MS Society of Canada's various youth programs.