The Harbourfront Centre concludes its contemporary dance Torque season with a Nordic Bridges initiative pick bringing winter guests' Story, story, die. to a Toronto stage.
The Torque season finale brings a series of international contemporary dance performances to a close. The Torque series aimed to boldly showcase global perspectives on identity, love, loneliness, and community. Evocative choreographers delivered fresh pieces dissecting heavy topics exploring humanity's ability to coexist, the ability to fall in love, and our shared histories.
The Nordic Bridges initiative is a yearlong national initiative led by the Toronto cultural hub, Harbourfront Centre, to foster a cultural exchange between the Nordic Region and Canada, supported by the Nordic Council of Ministers. Showcasing and collaborating with partners across Canada, Nordic Bridges will bring new and exciting performances, art, and ideas in 2022.
Story, story, die. takes a harrowing perspective on the interdependency between lies and love and the shocking ways we mutate our personalities to present a more likeable version of ourselves. Through cinematic staging and poignant spoken word, winter guests present a commentary on social media's all-consuming hold on identity and the constant need to seek approval from others. The piece's choreography and script were developed in collaboration with its performers and incorporated their lived experiences as an authentic expression of our current human condition.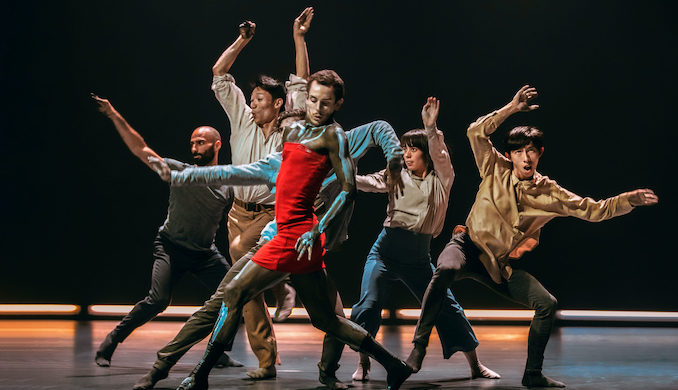 "We are delighted to close our 2021/22 Torque with the anticipated return of winter guests to the Toronto stage, following their performance of Simulacrum in 2019," says Nathalie Bonjour, Director, Performing Arts at Harbourfront Centre. "Renowned for his breathtaking performance aesthetic, Øyen's Story, story, die. is a theatrical experience that both challenges our notions of love and happiness and unites us in our collective search for meaningful connection in an increasingly disconnected world."
winter guests, based in Norway, are comprised of international performers and have uniquely created a large portfolio of theatre works, dance and hybrid pieces mixing dance with text and movement with actors. They source material from organic interactions with strangers, personal experiences and pop culture references. winter guests have toured over 20 countries for different performances in both independent venues and opera houses.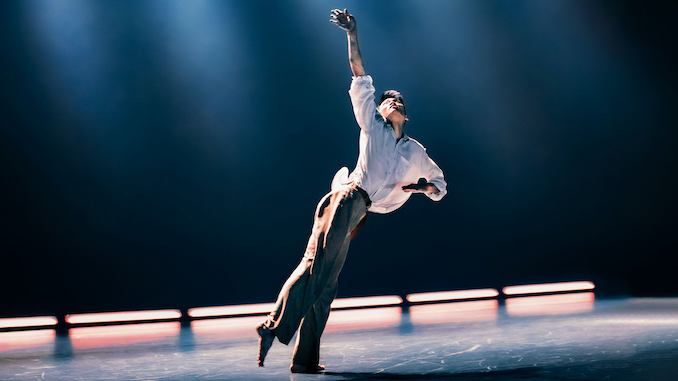 Alan Lucien Øyen, who founded winter guests, is a highly sought-after choreographer who has created commissions for the Norwegian Opera and Ballet, Paris Opera, Opera Flanders and Staatsoper Berlin, among others. Øyen has created more than 40 projects and commissions since 2004. He founded winter guests in 2006 to create a wide range of interdisciplinary works.
The Harbourfront Centre presents the Toronto premiere of Øyen's provocative work Story, story, die. performed by the winter guests on stage on June 28 and 29, 2022 at 7:30 pm at Fleck Dance Theatre. Grab tickets here.