Sonday The Label is a modern line of maternity and nursing wear. We spoke with Katie Callery, the Founder, to find out more about them.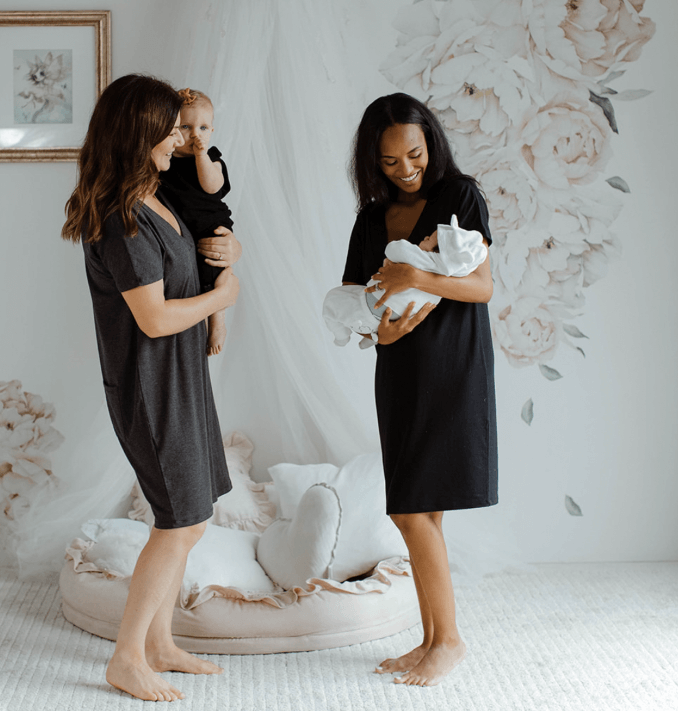 What is your business called and what does it do?
Sonday the Label is a line of contemporary maternity and nursing wear, made for modern motherhood. We design beautiful essentials for women at every stage of their motherhood journey, from maternity wear to nursing-friendly sleep and day wear. We also sell bras & beauty products developed specifically for pregnant women. Our goal is to create comfortable, functional and timeless pieces that women can feel great in during every trimester – and beyond.
What made you want to do this work?
I was the customer experiencing the problem. During my first pregnancy, trying to find maternity clothes that were stylish, comfortable, and functional was much more difficult than I thought. It felt like the trendiest items were the highest-priced, while the more affordable options were too floral-y, itchy or out of style. Women live dynamic lives and want clothing that helps them feel like themselves, while also providing that thoughtful element of comfort and movement for a growing bump.
What problem did you want to solve with the business?
Maternity wear is a largely outdated category; think frumpy frocks, itchy fabrics, and unflattering designs. Most pieces are designed for one stage at a time, without thinking about its use after the baby arrives.
I wanted to create a line of modern maternity clothing that women actually wanted to wear. We marry style with function and use luxuriously soft, sustainable fabrics in all our pieces to create a collection of essentials women can feel comfortable & confident in throughout their entire motherhood journey.
Who are your clientele/demographics?
Women who are pregnant or nursing, whether it's their first, second or third child. We also have a lot of parents and grandparents visit us who are looking for beautiful baby shower gifts for mom during her pregnancy.
How does your business make money? How does it work?
We are an e-commerce maternity wear company and sell direct-to-consumer through our website, and sell a select number of items at retail boutiques in Toronto.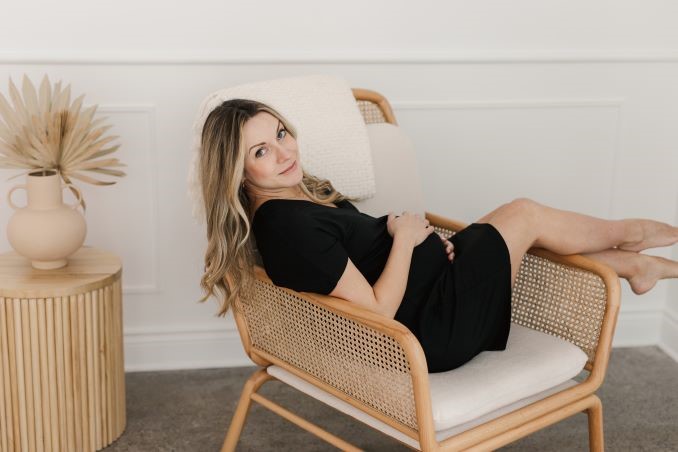 Where in the city can we find your profession?
You can find us at our website or at the Healthy Moms Market in the Junction.
What is the best question a prospective customer could ask a member of your profession when comparing services? Give the answer as well.
"Can I also wear this postpartum?"
While 9 months can feel like forever, it goes by quickly, and women typically want to know they're buying pieces in pregnancy that they can wear after-baby as well. And for most of our collection, the answer is Yes! We design almost every piece with postpartum in mind, so women can build a stylish, functional wardrobe of maternity and nursing-friendly essentials that they can wear for years to come.
What is the best part about what you do? What is the worst part?
Undoubtedly the best part of my job is talking to customers and hearing their feedback about our products. I love to hear that our sleepwear made their night a little more comfortable, or hearing that they want something in a different colour or length. I'm grateful I get to interact with them directly and learn what works, and what else they want to see!
What is your favourite joke about your own profession?
Every time I put on our fake belly for product shots and share on our social media, someone always asks if I'm pregnant again!
Where can we follow you?
Website | Instagram | Pinterest | Facebook | LinkedIn
PAY IT FORWARD: What is another local business that you love?
Tuck Bedding is a Toronto-based bedding company that sells beautiful bed sheets and linens. They are female-founded and use soft, sustainable materials in all their bedding.