While "family" and "business" may sound rather antagonistic, starting a family-owned business can be a formidable way to experience success and leave a legacy. However, as with any entrepreneurial endeavour, it isn't without its risks and challenges. While 85% of the world's companies are family-run, only 12% of all kinship-based ventures make it to the third generation.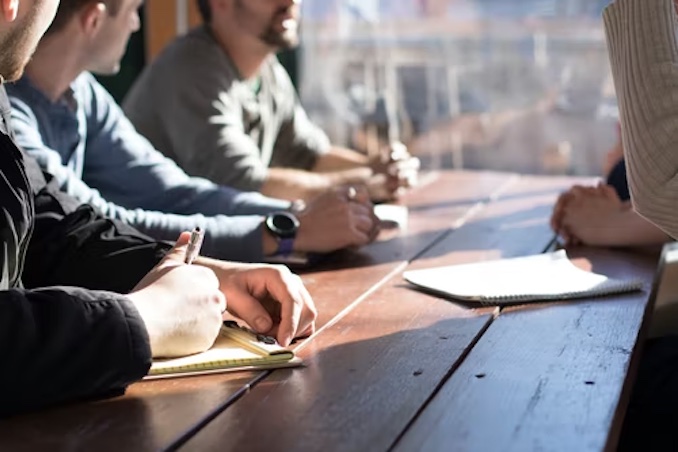 From establishing effective governance to succession planning and wealth management, a lot must be considered to ensure the business's longevity. Not to mention the efforts it will take to keep most of the ownership and influence within the family circle. This dedicated guide will outline everything you need to know about setting up and operating a successful multigenerational family business.
1. Find a Promising Niche
For starters, establishing a business that can survive the test of time requires you to position yourself in a market that bears promise for the future. You cannot build a prosperous business based on short-lived trends. 
One major key to success here is to offer a range of products or services that can withstand economic cycles and be in perpetual demand. So, together with your relatives, think strategically and come up with a coherent, well-formulated business plan that will guarantee you prosperity in the long run. Don't hesitate to bring in experts or consultants who will help you set up an up-and-coming venture that you'll be able to pass down to your children and grandchildren.
2. Promote Noble Values
Creating a strong narrative around your family brand is an excellent basis for growing a multigenerational business. While financial gain is an admirable and practical goal, it cannot all be about money. 
Generally speaking, family companies that promote values of integrity, responsibility, hard work, and fairness are much more likely to inspire trust among their targeted clientele. Remember that a commitment to excellence will yield far better long-term results than chasing after high market valuations. With that in mind, start putting together vision statements that define your business' core identity.
3. Choose an Ownership Structure
There are various ways to structure the ownership of a family-run business. Far from being a simple legal formality, the type of ownership you opt for will determine the various members' involvement and how the owners share control of the business. Typically, family-run ventures fall into either one of four categories of ownership:
Sole Ownership – One designated family member owns the company and makes all the decisions. This ownership type is best-suited for lines of work that require decisive leadership and typically generate sufficient liquidity for non-owners. However, it can pose issues with regard to succession.
Partnership – The business belongs to actively working family members only. They decide on clear rules that govern who can join or leave the company's ownership. While a partnership is often more resilient, conflict may arise regarding who can own.
Distributed Ownership – Ownership and decision-making are open to any family member. This arrangement allows for family capital to stay within the business. However, diverging interests and involvement among owners can create tension.
Concentrated Ownership – Any member of the family can be an owner, but without access to decision-making. While it mitigates some challenges of distributed ownership, this setup may pose leadership problems.
Choosing the right ownership structure will allow you to develop your venture in accordance with your business goals, and avoid potentially catastrophic family feuds.
4. Register Your Business
In a similar vein, as with any regular venture, registering your business allows you to officialize your company and start your operations. The information found at Uniwide Formations recommends that those wishing to establish a family-led business look into several company formation options before registering their business. Whether you'll be based out of London or Chicago, there's a wide variety of incorporation schemes you can explore with the help of a specialized lawyer. Hopefully, some research will point you towards plenty of reliable options for your family-owned enterprise.
5. Hire Outside the Family
It would be unreasonable to assume that a family business only comprises members from within the clan. In fact, some of the most successful family-owned ventures make it a point to bring in expert managers to oversee day-to-day operations, run the marketing department, HR, matters of taxes, and more. Besides, any offspring you have in mind for succession should first gain experience in the private or public sector to acquire valuable skills that they'll be able to apply to the family business.
6. Plan for Succession
Succession is essential to the continuity and future success of any family company. Essentially, business succession is the transition of ownership and management of the business to the next generation. Most family-led business owners tend to put off succession planning because they refuse to consider the possibility of retirement, disability, or even death. That said, it should be a priority in all family-owned businesses if the goal is the pass on the mantle. Succession planning is the key to building a long-lasting family enterprise, helping strengthen family ties and business engagement.
7. Wealth Management and Preservation
As your business begins to create value and bring in the big bucks, managing that wealth, in the long run, is just as important as planning the succession. You want to make sure the company's core assets are equally distributed among owners or that they're invested properly in hedge funds, private equity funds, and other companies. Managing this financial aspect is pivotal to keeping the family business running. So, be sure to surround yourself with qualified financial experts who will counsel you on where to place your wealth and make it fructify.
At the end of the day, establishing a multigenerational family business is the work of a lifetime. Your success as a family-led company founder and leader rests on your ability to navigate the many challenges of shared ownership, management, succession, and much more. While there's no one-size-fits-all solution, there are certain principles and practices that you should abide by. With them, you can successfully organize all the work that's involved in family ownership. Ultimately, only through collaboration will you be able to leverage the power of ownership to preserve your family venture for generations to come.