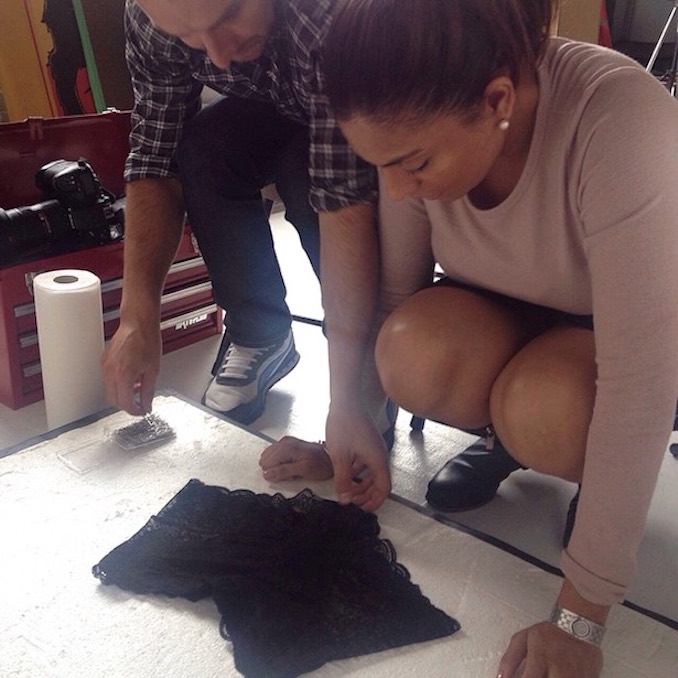 I met Nadine Woods a couple years back during Fashion Week when she participated in the Toronto Fashion Incubator's press & buyers luncheon. Her lingerie line Mayana Geneviere immediately caught my attention. The craftsmanship and quality of fabrics as well as designs could very much be up there with the likes of La Perla. But what surprised me the most was that it was maternity and post-maternity based. I only wished this line was around when I went through this baby stuff.
I met up with her again recently at a press event at the Windsor Arms Hotel and again, stood breathless at her attention to detail so we chatted once again to see how things have changed since the last time I had met with her.
What inspired you to create this line of lingerie?
My personal experience of becoming a mother. Nursing bras were ugly! I was shocked to be faced with frumpy or frilly nursing bras that did not work well for skin-to-skin and accommodate my wardrobe transition out of maternity.  I was also faced with wearing shapewear for the first time in my life.  It was very eye opening the experience of birthing and the body changes and psychological effects it has on women.  I became very focused on learning about the challenges women experience post birth and creating conversations around that.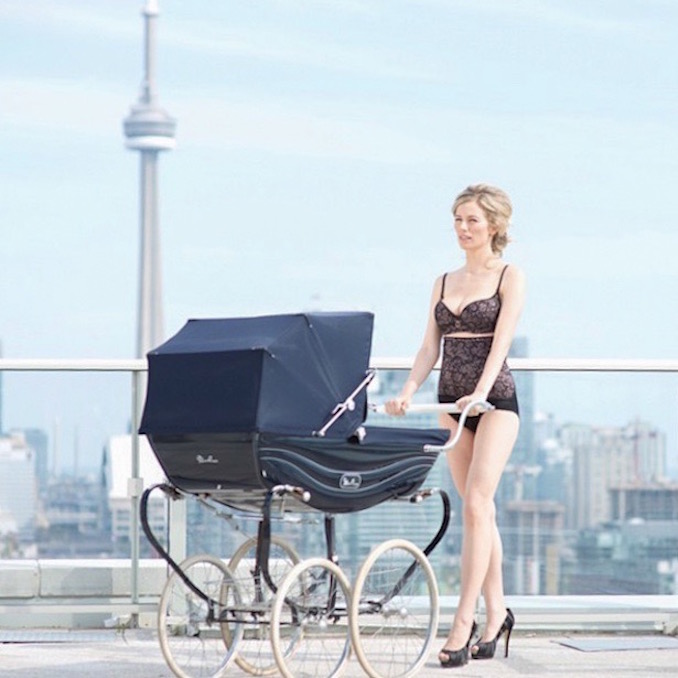 Your line is designed and manufactured in Canada. What have you learned about the garment industry here? 
I've learned through production that labour cost is not the only deterrent for companies taking manufacturing off-shore.  Finding skilled workers or people with honest work ethic is equally as important.  The garment industry in Canada is limited as most of the apparel manufacturing have moved overseas, they have perfected the techniques and have the resources required for growth of a brand, an obstacle that is even more challenging in lingerie as it is a very specific skill set. At the same time. there is a hunger for bringing production back to local and we are seeing more brands that no only have the desire to keep things Canadian but have been successful in doing so depending on the industry.
Has anything surprised you while you've been working on this line?
I was surprised at how needed my line was, with more room for expansion in garment ideas.  People are always shocked when we tell them the bra is designed with nursing capability.  I get emails and people approaching to me telling me how much they enjoy the garment or thanking me for "getting it."  It is very satisfying making women feel a little better during a time of need, and providing insight to a concept that is a simple solution to an everyday requirement, the process worth every minute.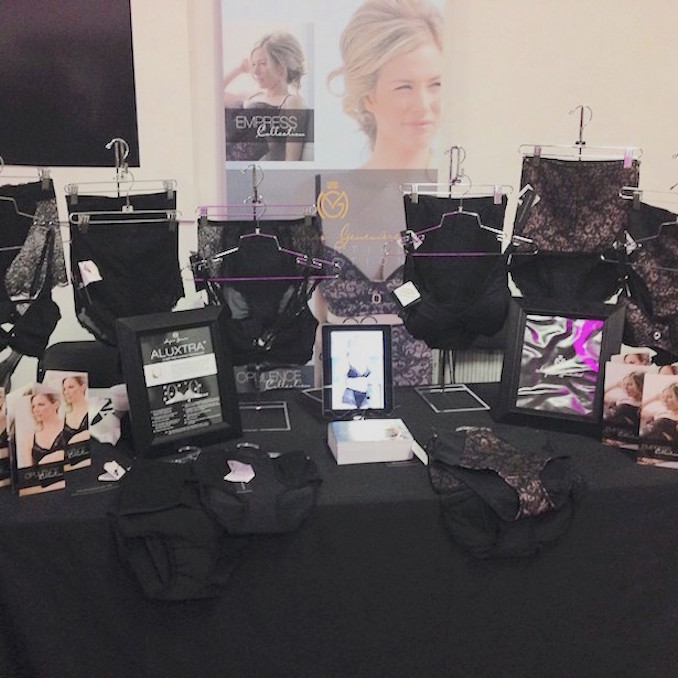 Your inspiration?
My inspiration is fuelled by the determination to listen and advocate.  I spend an equal amount of time paying attention to maternal health industry advancements, and common challenges women experience as I do developing the garments.  Understanding women's needs inspires me to keep going.  I am also inspired by the impact my actions have on my daughters experience of women. I am constantly reminding myself of my influence on her perception of following your dream, starting a business and running a family and am really her first role model for that.
You're a Toronto based designer, tell us what you love about this city?
Toronto is full of life!  This city is wonderful for celebrating diversity and culture.  I really love the endless access to varieties of cuisine, music, performances and cultural events. There is always something to do at any given time of year regardless of the weather, and the best part it is everything can be easily accessed on foot. The city is also very community oriented with lots of active involvement of residents and supportive of small business owners. What's not to love!
What are your favourite things to do in the city with kids/family?
There are lots of seasonal activities we enjoy doing in the summer such as stroll/ bikeride by the lake, ice cream at the local shop or hanging out on a local patio of course The Ex, Centre Island, street festivals or live music at Harbourfront are always a treat.  In the winter there is tobogganing at in the park at Trinity Bellwoods or off the DVP with lots of access to hot chocolate from a local bakery and Free skating at Harbourfront, I find the Science Centre to be incredible especially for children, it's so interactive with endless opportunity for education definitely cannot cover the whole thing in one day and a great way to introduce new topics to little ones.