Hi! I'm Bailey! I get a lot of attention because of my good looks but I want you to know that it's going to take some time before I call you my BFF. I would prefer we take our time to get to know one another and that you keep petting to a minimum as sometimes I don't know a polite way to tell you to stop. I am very ready to get out of this cage and in to a nice cozy home and here's how you can help me be the best cat I can be:
1. Take things slow. All of the new things in your home might be a little overwhelming to me so please give me some extra time to settle in.
2. Use interactive play rather than handling for the first few days which will help decrease my pent up anxiety and help build trust with you
3. Provide me with many outlets for play and my energy (areas to perch, scratching posts, puzzle toys to name a few)
4. Allow me to come to you for attention and I will learn to trust you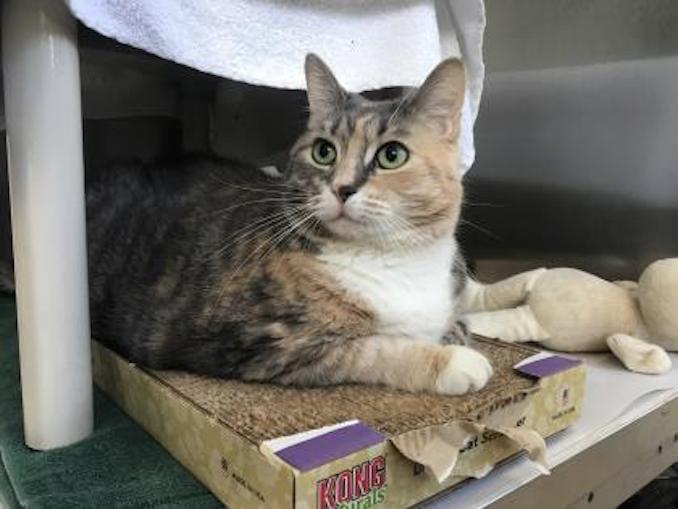 Age: 3 years 4 months
Sex: Female
Size: Small
Colour: Grey/White
Spayed/Neutered: Yes
In order to ensure a smooth and successful adoption, please remember to check all the basic requirements for adopting before coming in to the shelter.
About this column:
Each week we feature animals available for adoption from local shelters in the Toronto area with the hopes that our readers will assist in finding good homes for them. If you, or someone you know, has the resources to take care for one of these animals, please do get in touch with the appropriate shelter via the links provided.