Ontario Winters need to be welcomed and enjoyed instead of feared and disliked. There are a ton of Ontario Winter Destinations to be had close to Toronto. Here are some of our favourite winter destinations in Ontario.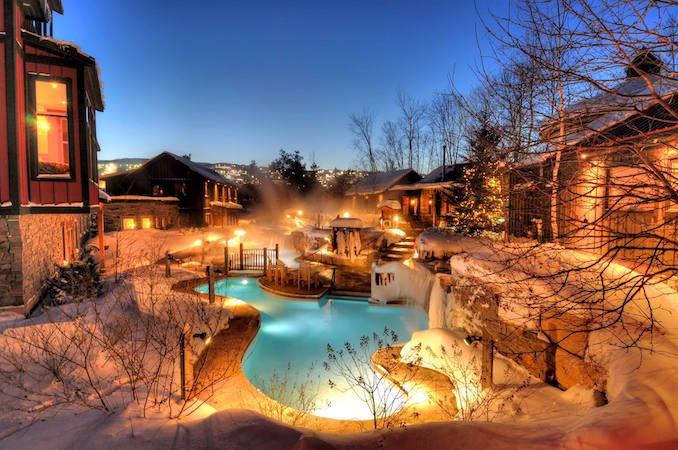 Skiing
We don't have mountains to ski near Toronto but only an hour and a half away we have Horseshoe Resort and Mount St. Louis Moonstone that have provided training grounds for many of our province's skiers and snowboarders.
If you want to head a bit further over to Collingwood, Blue Mountain Resort, which is owned by the company that owns Whistler/ Blackcomb and Mt Tremblant, offers Ontario's best hills. While there, stop by the Scandinave Spa for some relaxing times in their heated pools.
***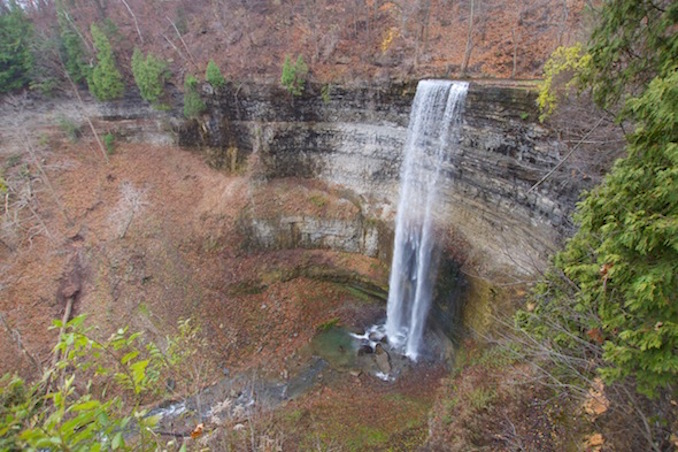 Hamilton Waterfalls
Visiting the Waterfall Capital of the world should not be left just for summer. Visiting in fall or winter has many advantages. One of these advantages is the photographs you can get with fall colours, or a landscape drifted with snow. A key feature once the leaves have all dropped is visibility. Many of the waterfalls have angle that are covered by plants and trees in the warmer months. Enjoy an unobstructed view of the falls in the winter.
Check out our post from when we visited our favourites.
***
Niagara Falls
Drive down to Niagara Falls and check out the Ontario Power Generation Winter Festival of Lights, Canada's foremost illumination festival. The events take place from November 19, 2016 to January 31, 2017. Come see Niagara Falls turn into a palette of breathtaking colour with millions of sparkling lights and animated displays around the town. The falls lit up with snow and ice is also a great thing to see.
The Icewine Festival also takes place in January with several related events happening around the region.
***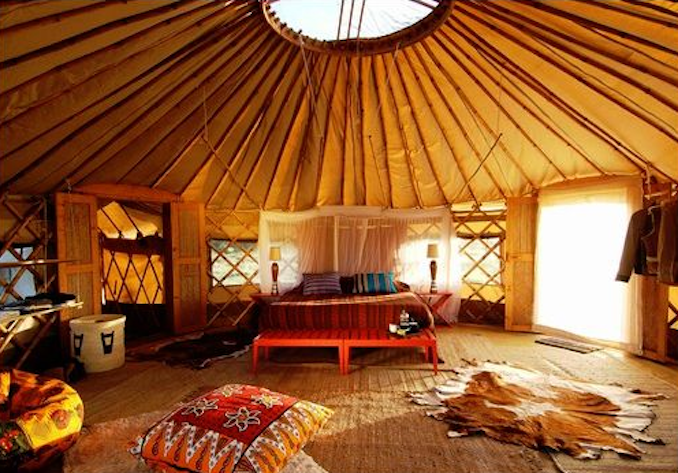 Camping
Ever tried winter camping? Try one of the province's winter cabins for rent, or camp out in a heated yurt. Top destinations for camping during the winter months include Mew Lake at Algonquin Park, Arrowhead Provincial Park and MacGregor Point. All of which have great winter attractions during the day like skiing, hiking, ice skating and snowshoeing.
***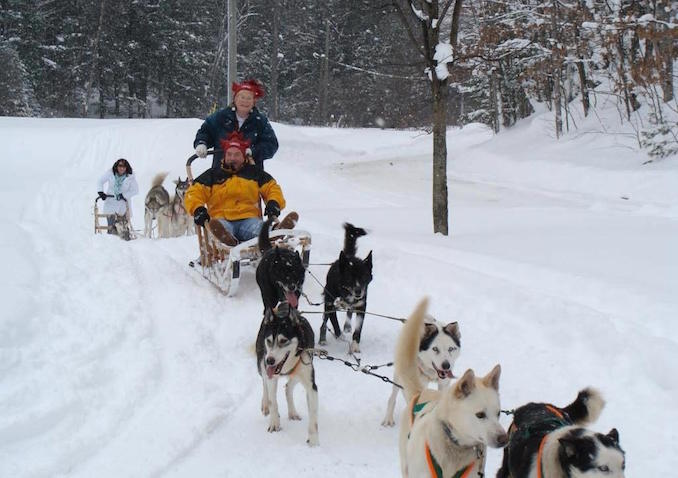 Dogsled
What says Canadian winters more that ripping through the snow with a 6-pack of dogs pulling your sled. One of the closest places to try dogsledding is at Windrift in Orillia. The drive is about an hour and a half and you can cross this adventure off of your list. You can also try dogsledding in Algonquin park through Voyageur Quest if you want to make the longer drive.
***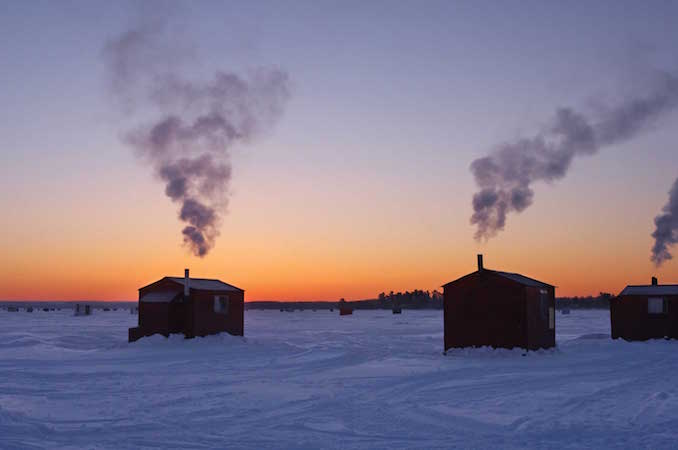 Ice Fishing
Ice Fishing can be done at several locations in Ontario. Some of the most popular destinations include Lake Huron or Lake Simcoe, a lot closer to Toronto. You can rent accommodations as well as heated huts and equipment. Knock this off of your bucket list while enjoying this Ontario winter activity.
***
Ice Skating
One of my favourite things to do in the winter is visit our awesome ice skating trails. The video above is from my last visit to Arrowhead Provincial Park and their trail that winds through the Muskoka forests. If you want to make a longer trip, the Rideau Canal in Ottawa provides a cityscape backdrop for your ice skating trail.
***
Ski / Snowshoe Scenic Caves
We post about Scenic Caves in our 4-Day camping trip that encircled Georgian Bay. Scenic Caves is also awesome in the winter if you enjoy cross-country skiing or snowshoeing. The suspension Bridge is included in the trails which makes for some awesome views with snow covered trees down below.
***
Ice Climb
Ever tried Ice-Climbing? One-Axe Pursuits offers ice-climbing courses and other winter attractions in Elora, Ontario.
***
Have more Ontario Winter Destinations that we did not mention? Let us know and we may add them to our list.
Happy adventures!