Stratford has long been a destination for world class theatre. Just an easy 2-hour drive out of Toronto and you're transported into a charming town with character. Many of our treasured Canadian actors have graced the stages here and yes, a very young Justin Bieber made the streets here the launching pad to his global stardom. But Stratford itself is worthy of exploration beyond a quick trip in and out especially with great places to stay, eat, explore and shop!
I admit that it's been well over 20 years since my last visit to this charming town. I can  recall seeing a Shakespeare play and having dinner in an historic church turned fine dining venue. I remember the swans that were a big draw to the area. All of that can still be found but yet so much has changed. The town is moving right alongside other small towns in the province giving locals and international tourists even more reasons to make the trip out. A day just isn't enough anymore. 24 hours just gave us enough to cover the main parts but two days or more can easily be filled.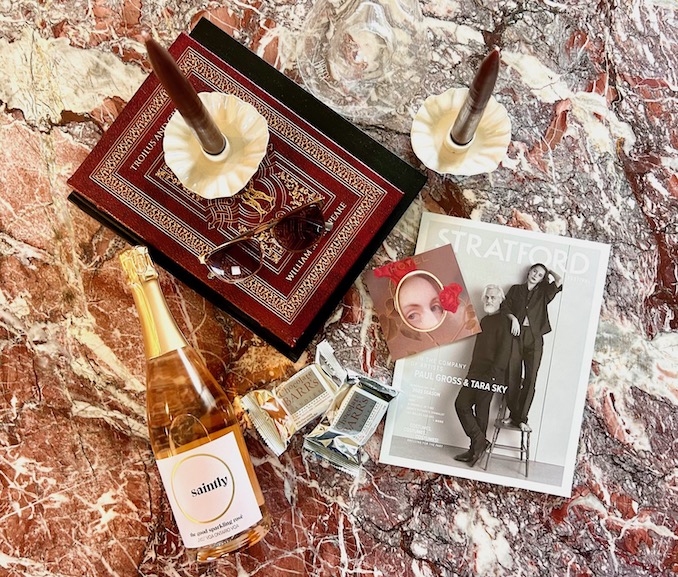 WHERE TO STAY:
If you're the type of traveller that believes that where you stay should be more than just somewhere to sleep then I got you! Properties are very much part of my vacation experience. If you truly want to stay somewhere that inspires, take a look HOTEL JULIE, the latest addition to Stratford. It's already taking centre stage itself! The property's incredible transformation is the focal point in a new 10-part television series STAYING INN (stream on CTV Life Channel).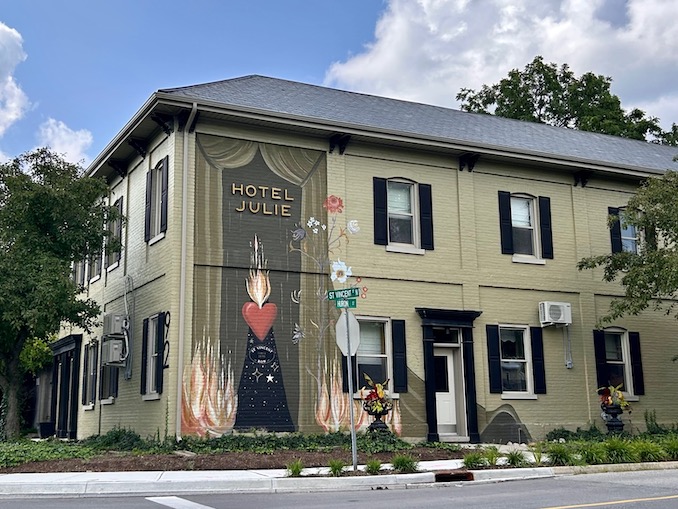 This stunning 18th century row house has been given a complete overhaul with  design and function details at its core.Owned by married couple Paula McFarlane and Jake Tayler, former paramedics who recently changed course to pursue their passion for design and hospitality. When the opportunity presented itself to purchase the historic inn they jumped right in. Their vision was to transform the dated previously owned inn into a sought-after luxury hotel in historical Stratford with a nod to the town's rich history in theatre.
But they realized they couldn't do it alone. They enlisted design expert Autumn Hachey (founder and creative director of Stay Here) to oversee the project. Hachey also brought in the design team of Twenty-Two Twelve, sisters Jillian Smith-Moher and Haley McDonough, to bring the vision to life.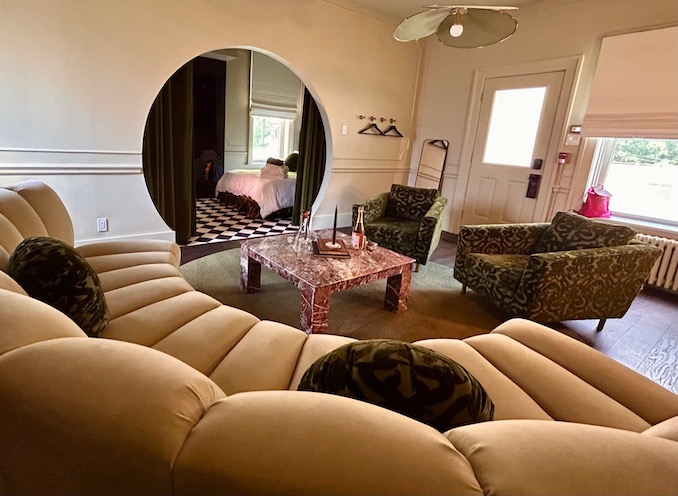 The website of HOTEL JULIE will give you a glimpse into the nine units. Sultry, sophisticated and luxurious were first thoughts. And yes, seeing them in real life solidified exactly what we saw online and much more. Rich, textured fabrics with vintage touches that when pulled together felt new and very exciting. Whimsical touches of wooden cut-out flowers discreetly tucked into vintage pieces gave crossed the gap between vintage and new while offering a splash of colour that made me smile.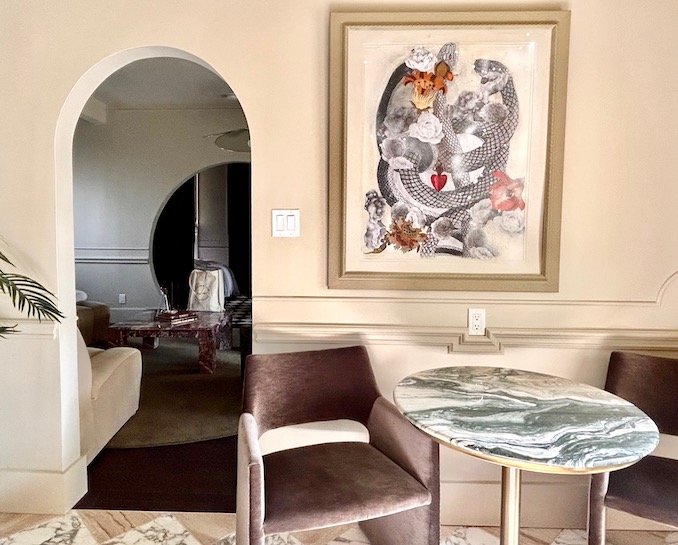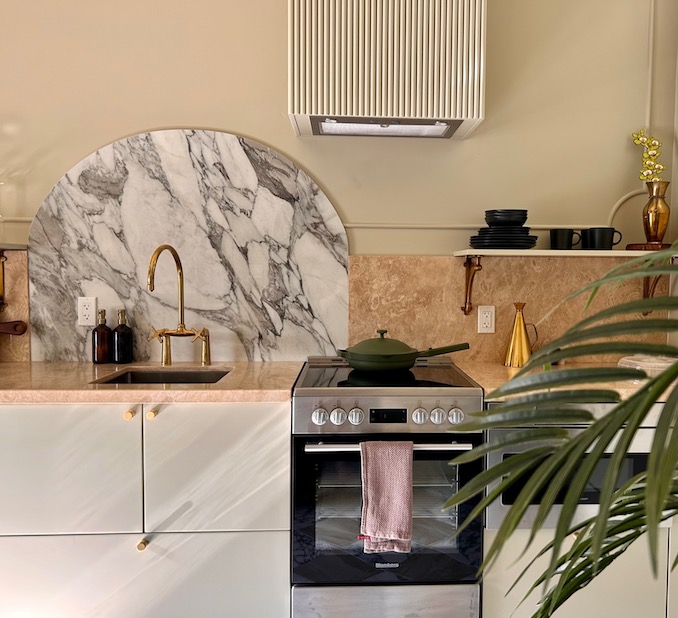 "Flat 4" felt dramatic in many ways. The way the sunlight hit the kitchen marbled texture walls spaces held my gaze. Literally took my breath away. The striking entrance to the bedroom area with the circular doorway was like a portal to an enchanting place. Serpentine pillow accents made such a statement as did the painting in the kitchen. An oversized palm in the massive dark cauldron-like orb sits confidently in the corner. So many modern design touches were visually stimulating including curved sofas, "wiggle" headboards, giving movement and flow to the space. All the details felt so pulled together intentionally — a real feast for the eyes and the soul. It doesn't just touch your heart, it grabs it and leaves you with an everlasting impression.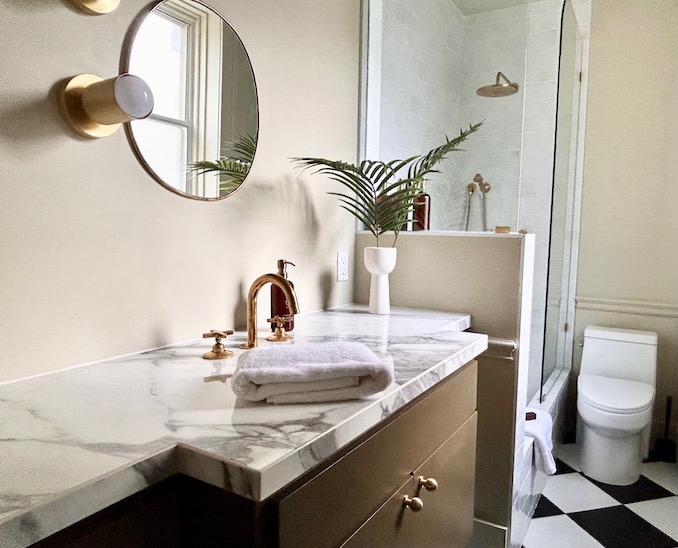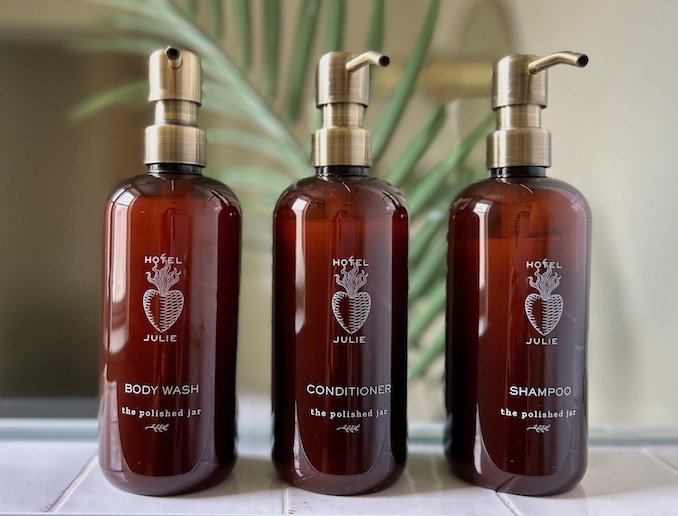 BTW If you'd like to see for yourself book now on their site using the code STAYINGINN for 10% off for bookings for stays until October 31, 2023. Link here to the HOTEL JULIE official website.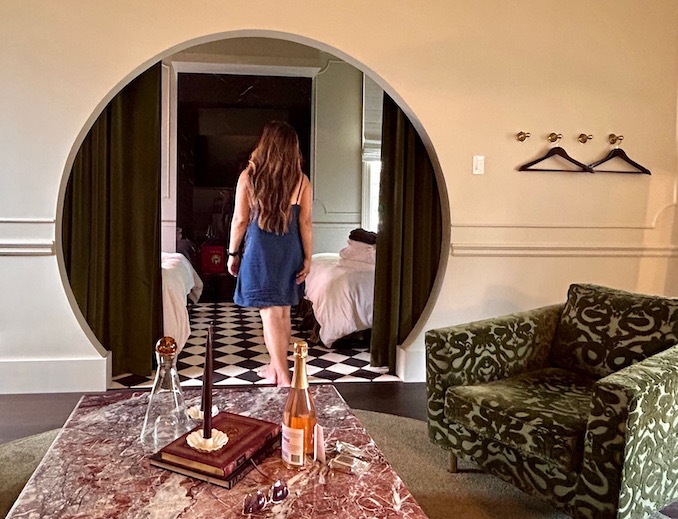 WHAT TO DO IN 24 HOURS IN STRATFORD:
HOTEL JULIE is also within walking distance to everything that's happening in Stratford. It felt safe for us to walk at all hours of the day including from the Festival Theatre and through the neighbourhoods (30 minutes leisurely) late at night. You can also take the path along the river which we discovered the next morning in the daylight that was a quicker route.
The Stratford Festival:Theatre productions have been very much part of the landscape since 1953. There will always be Shakespeare plays happening in one of the three main theatres (Festival, Avon, and the Tom Patterson).  Currently, RENT is also playing at the Festival Theatre and it's definitely worth seeing. I've seen RENT four times in Toronto and elsewhere and this production is as exciting and fresh as I can remember. This one also had caught my attention as Robert Markus (who was the lead in Dear Evan Hansen with Mirvish) also has a lead role. I wouldn't hesitate to return to see this one in Stratford.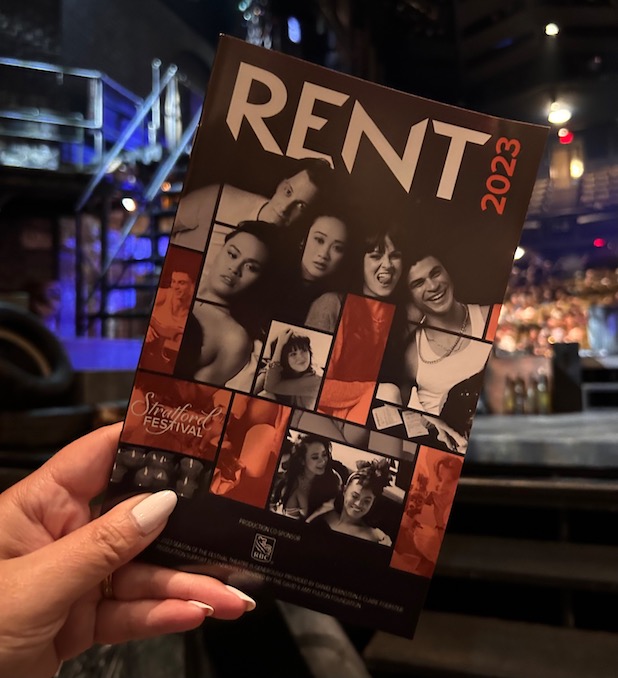 Savour & Sip Tour: For food lovers, there is no shortage of options of great places to eat and drink. This tour is a fun one for the family where $35 (+GST) will offer you 6 tickets that can be redeemed for goodies at the various participating spots. List provided. Favourites stops include The Poppin Kettle Corn, Bake My Day and The Bean (their tarts are amazing!), revel, and The Livery Yard. Each place offered something different and substantial.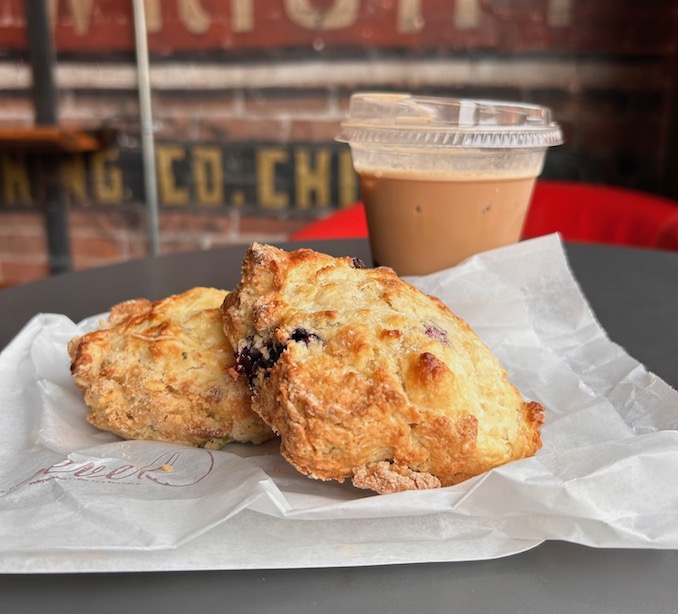 Chocolate Tour: I had no idea Stratford had such a history in chocolates. The two big players here are Rheo Thompson and Chocolate Barr's. I had heard about the famous Milk and Dark Minty Chocolate Smoothie Bars and they definitely lived up to their hype. I also selected my favourite caramels, ginger, and orange peel covered chocolates sold by the pound. But the tour has way more chocolate to explore. Tickets $35 (plus GST) for 6 tickets redeemable at participating shops and restaurants (list provided).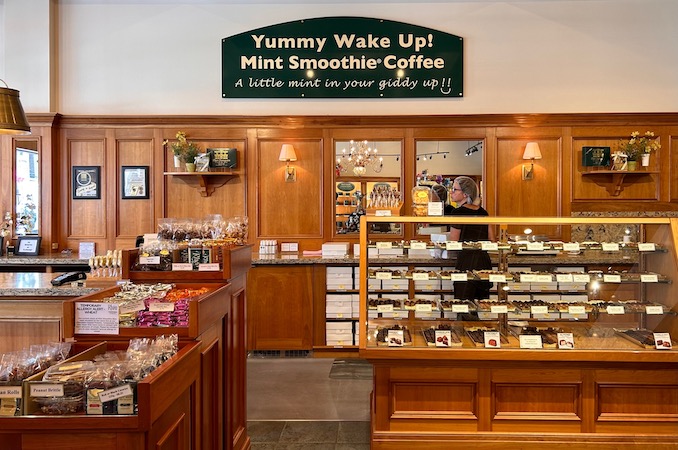 Weekend Festivals: Stratford has a lot of weekend events. We were there the long weekend in August and there was Art in the Park showcasing many local and Ontario based artisans, Summer Live Music concerts along the Avon River, The World In A Weekend Festival that included installations, hands-on workshops and music for families with little ones. Check their calendar of events for what's happening.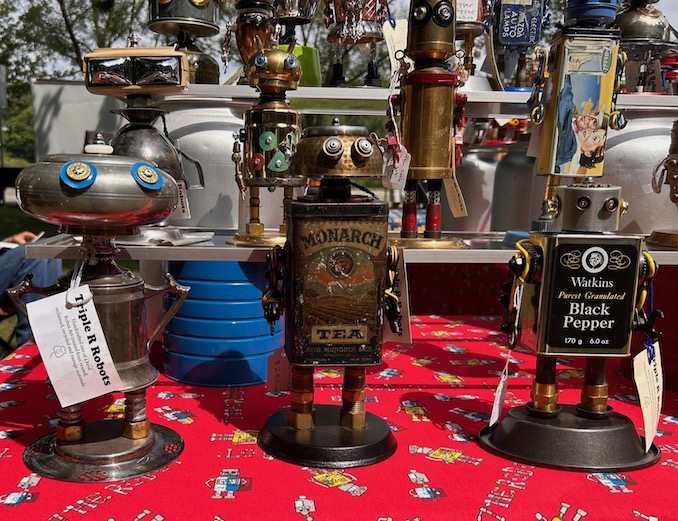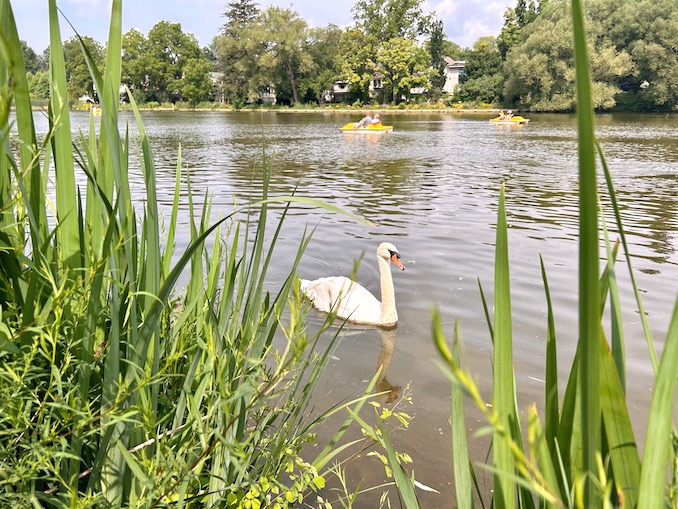 WHERE TO SHOP:
There are many independently owned spots in the downtown area that are definitely worth checking into. A few favourites include…
ANDE: is a pretty shop of beautiful and modern artisan clothing made with intention. Carefully curated and women-led slow fashion and apothecary items.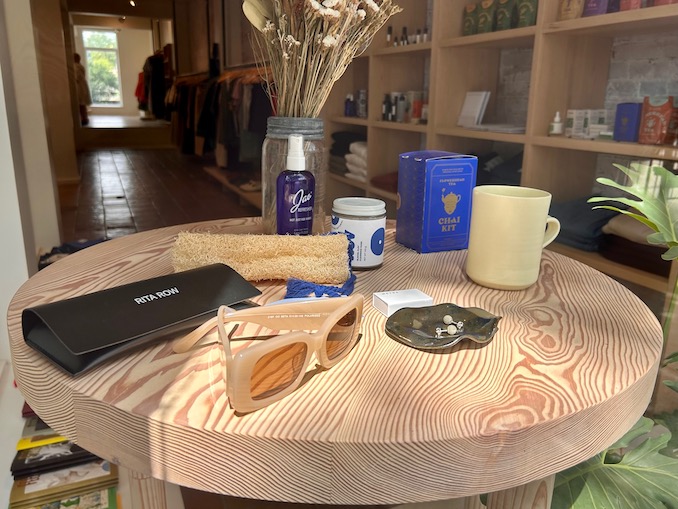 La Osa Vintage & Jewellery: is a treasure trove of thoughtfully curated vintage apparel and jewellery. Also found some interesting self-care products including crystal bath bombs and soaps. If you love sustainably made Canadian goods, she has a good selection of inner wear and swim wear.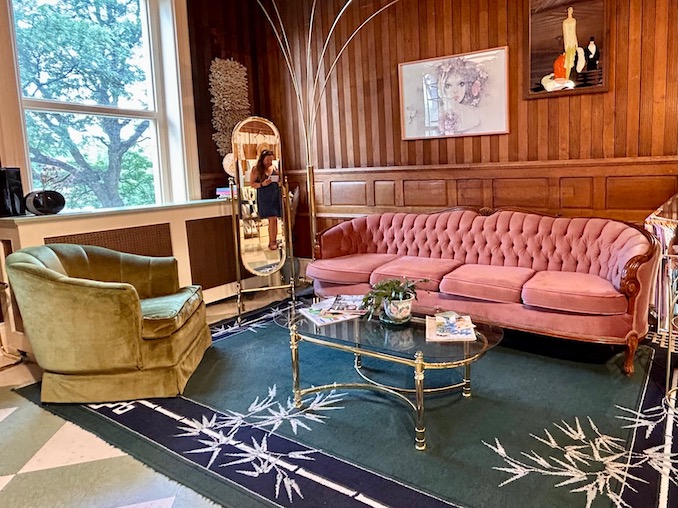 Wills & Prior: for beautiful home goods and interior design accents made for life. Be sure to check out their W&P Collection featuring Stratford hand-made items exclusive to this shop.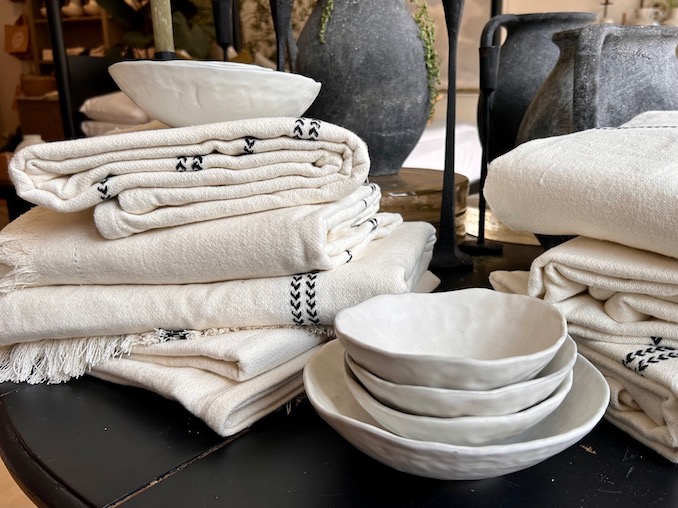 By the way, if you know someone who is planning to visit and have a special celebration you can also purchase Stratford Downtown Dollars (available through visitstratfod.ca) that can be used at many establishments. They are treated like gift certificates and make a great gift idea!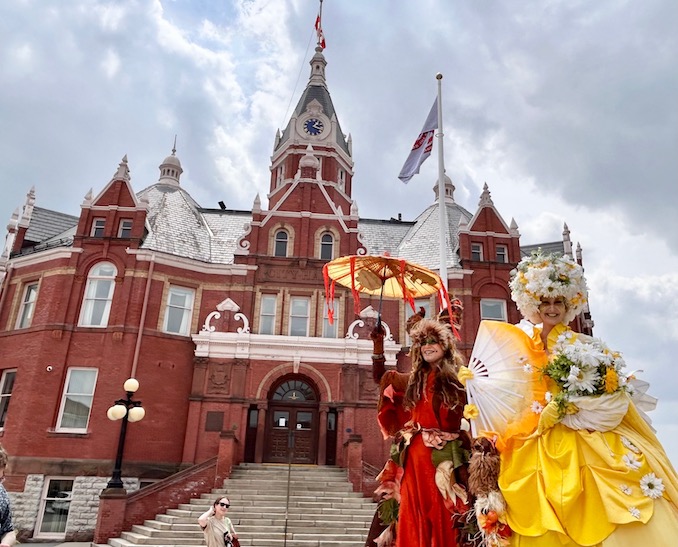 WHERE TO EAT:
Braai House: is a South African inspired restaurant and bar. Their focused is on open-fire cooking techniques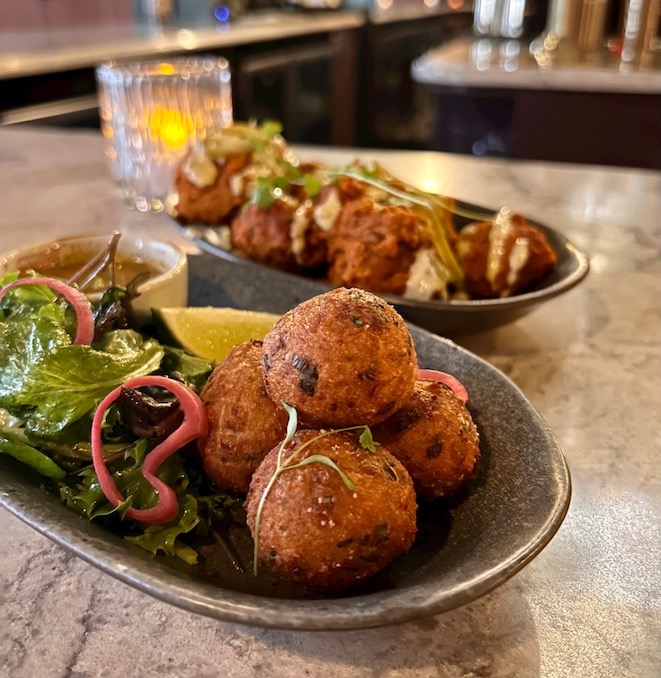 El Cactus Taco Shop: is a cute bright and cheery casual spot perfect for a their authentic Mexican street food offerings. Their house-made aqua frescas are delicious.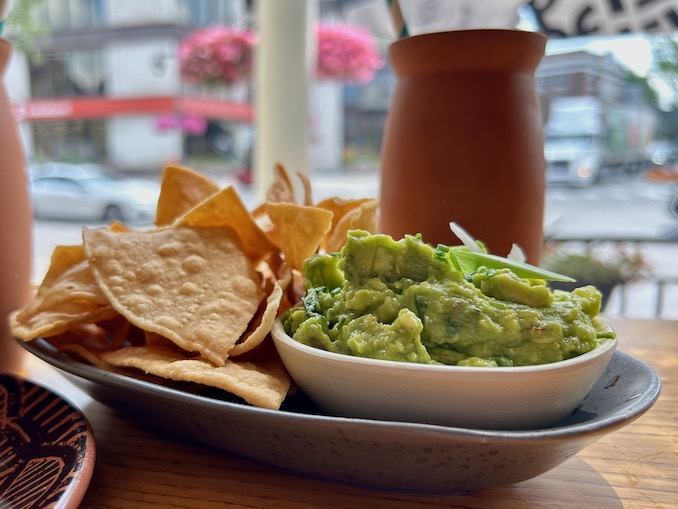 Hungry Ninja: tucked in a row near the Avon River is this little take-out open window cafe. They offer fresh hand rolls and rice bowls (customizable options too) are worth taking to the nearby park benches on a summer day.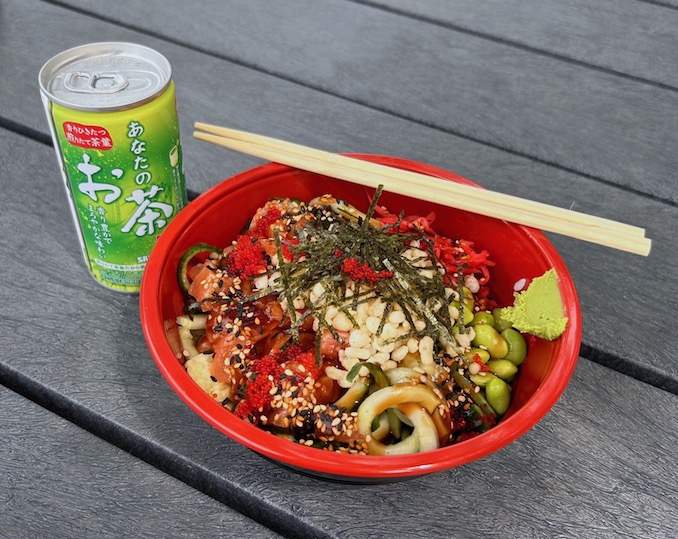 Bake My Day and The Bean: also one of our stops (we went twice) on the Savour and Sip Trail this stop had the most amazing selection of fresh made butter tarts. The variety of flavours were drool-worthy including Bourbon Pecan, S'mores, and Salted Caramel. Honestly bring a cooler to bring some home.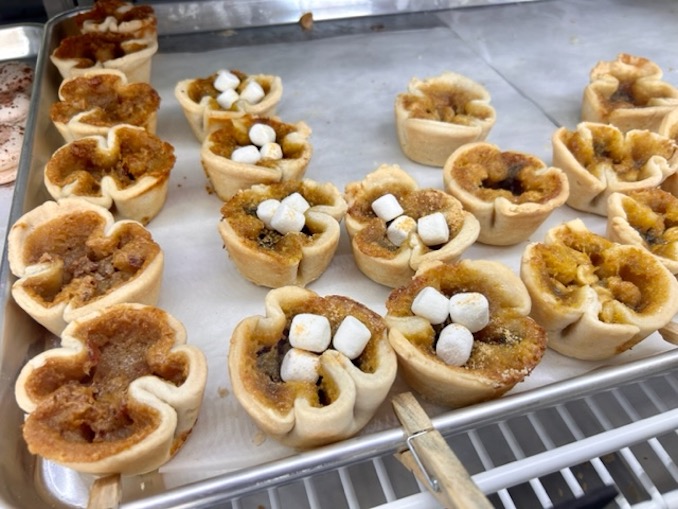 WHAT I MISSED AND WILL GO BACK FOR:
Foraging dinner with Puck's Plenty: Local Peter Blush takes visitors into the forest to find the ingredients for dinner. Learn how to spot which mushrooms are safe to consume before heading back to the kitchen to help cook and prepare the meal.
Walking Audio Tour: (FREE) includes a walk about town to learn notables and yes about Justin Bieber's life in Stratford. Explore at your own pace.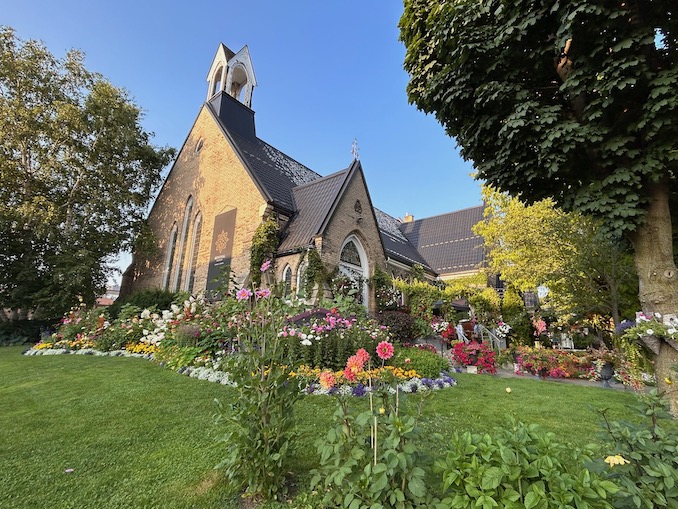 Take a walk through Shakespeare's Garden: There are over 60 plants, from trees to flowers and herbs. Many were explicitly planted here because they are mentioned in Shakespearean plays.