Beanz lived most of her life in the same home before coming to us, keeping all of her amazingness a secret from the rest of the world. She probably would have been happy to keep it that way but boy howdy are we ever glad that she decided to share! Beanz is sweet, cuddly, and oh-so-cute! Really, we've all fallen in love and now we want you to fall in love too!
Beanz is carrying around a few extra pounds, to help her do all of the things cats love to do, like run and jump and groom, she is looking for someone who will take care of preparing her daily meals so she can reach her weight loss goals and live her life as the cat she feels she is on the inside.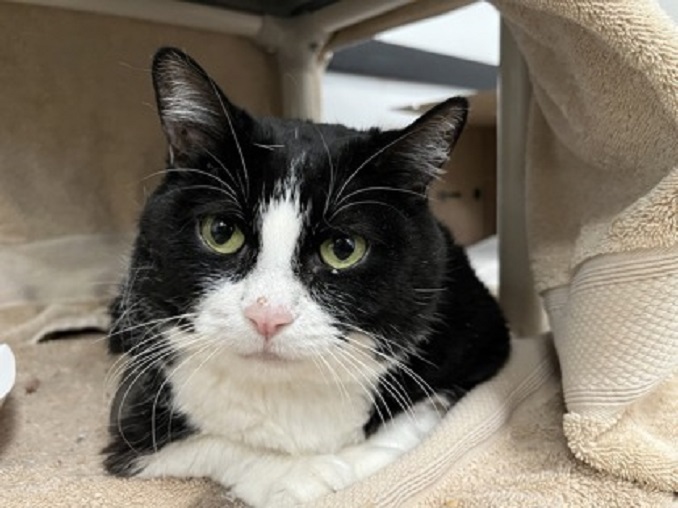 Beanz
Breed: Domestic Shorthair, Mix
Age: 12 Years
Sex: Female
Size: M
Colour: Black / White
Spayed/Neutered: No
Declawed: No
For Toronto Humane Society's complete adoption process, please click here to learn more about how you can make this companion, a forever friend!
About this column:
Each week we feature animals available for adoption from local shelters in the Toronto area with the hopes that our readers will assist in finding good homes for them. If you, or someone you know, has the resources to take care of one of these animals, please do get in touch with the appropriate shelter via the links provided.