Is there anything more beautiful than bringing a picnic basket full of goodies and laying out a blanket to watch the sunset over our city? That golden hour kisses our skin as we kick off our sandals, and great conversations in the summer months — now that's what memories are made of. Here are some of our favourite places to enjoy great food (check out Cafe Plenty for their freshly prepared foods perfect for picnics – more about them below!) and great company.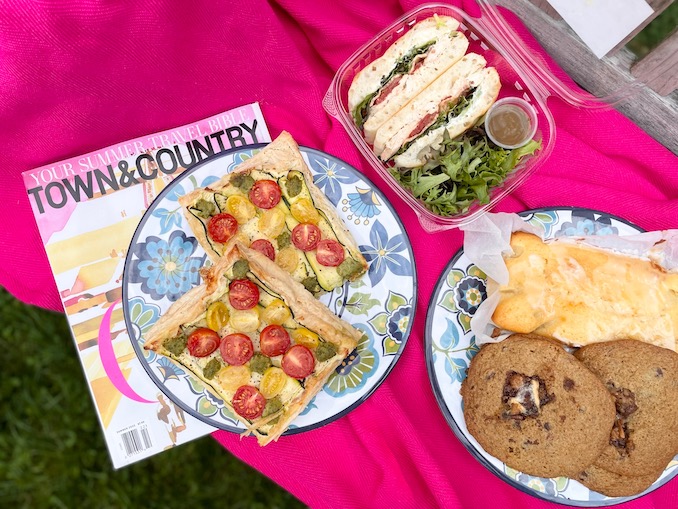 Trillium Park (William G. Davis Trail): located adjacent to Ontario Place, this 7.5 acre stretch of parkland is surrounded by native trees, plants, flowers and beautiful sedimentary rocks and boulders. Inspired by the Ontario landscape itself, the park was designed in consultation with people from across Ontario, including the Mississaugas of the Credit First Nation. The Romantic Garden is an open space designed as a gathering spot. It's a breathtaking tribute to our province.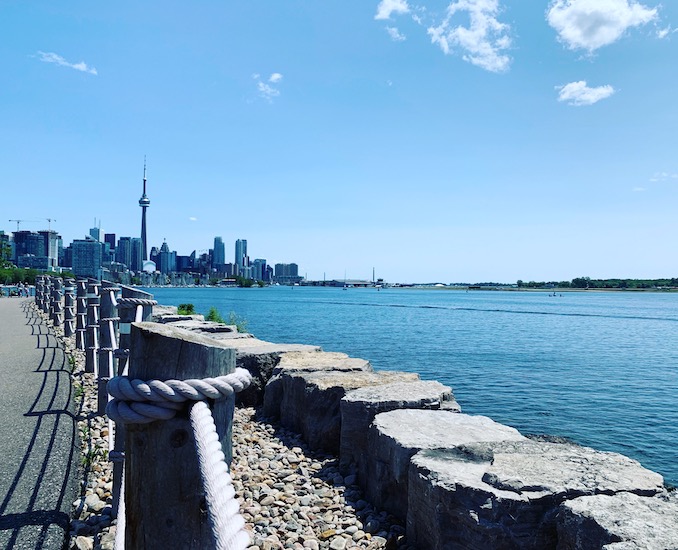 Toronto Music Garden: considered one of the city's most enchanting locations, this very special park was inspired by Bach's First Suite for Unaccompanied Cello, with each dance movement within the suite corresponding to a different section of the garden. The "Gigue" is described as giant grass steps that dance you down to the outside world. The steps here form a curved amphitheatre that focus on a stone stage set under a weeping willow tree; a place for informal performances. In the summer, it's not uncommon to find performances happening here.  Shrubs and perennials act as large, enclosing arms, framing views out onto the harbour.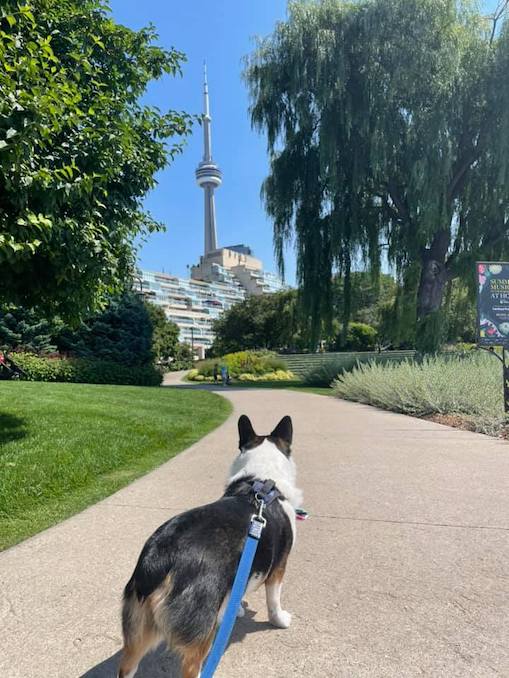 Riverdale Park: this famous 18 hectare park located near Broadview and Gerrard has one of the most epic views of the sunsetting over the city's skyline. It takes space on many instagram pages as many delight on the grassy slope and mature trees, wild flowers and shrubs that line the area that has become a natural habitat to many local species of wildlife.
Hanlan's Point: at the most western side of the three islands that make up Toronto's Island community, Hanlan's Point is considered the most green of them all. It's also quieter than the popular drop off point of Centre Island. Fun fact: Hanlan's Point was originally a popular resort community for summer cottagers in the the late 1800s. One of the first to settle there was the Hanlan family, who arrived in 1862. In 1870, they converted their home into a hotel that attracted summer visitors coming to the Island and it became the centre of social activity. A Hanlan son, Ned Hanlan, rowed to the mainland every morning to go to school, and eventually became an internationally famous scull rower. You'll see the large statue of him as you get off the boat at Hanlan's Point. (source: City of Toronto Parks)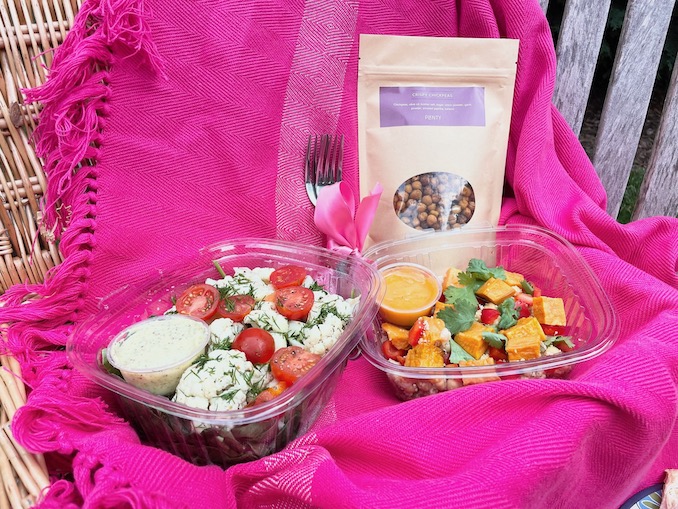 Corktown Common: located at the waterfront east of Bayview (West Don Lands) is an inviting park with a series of open lawns throughout the 18 acres of land to enjoy. It has open sight lines of the city with over 700 trees and richly diverse plants.  There's also a splash pad, playground and Pavillion to enjoy.
Scarborough Bluffer's Park: The most popular of the "Bluffs" is at the foot of Brimley Road. Nestled between the shores of Lake Ontario and the cascading cliffs makes this a setting unlike any other in Toronto. A favourite for many generations where families have gathered for summer picnics.  Ample parking offers walking paths to the west while a sandy beach can be enjoyed on the east side.
High Park: This sprawling park is recognized as one of the city's most significant natural sites with plenty of things to see and do. From plays and live performances at night at the stage to walking trails, zoo, pool, wading pool and playground. Popular during Cherry Blossom season where friends and family picnic under the blooming trees. Weekends are closed to car traffic during the summer months.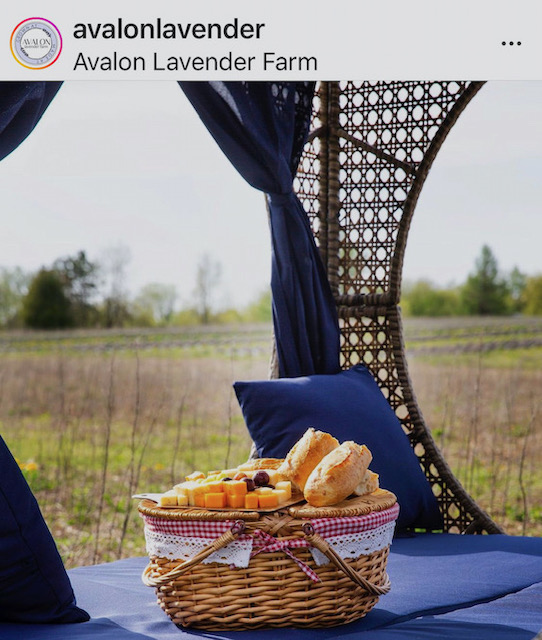 Avalon Lavender Farm: escape outside of the city for a picturesque picnic at this beautiful summer setting and popular lavender farm. Avalon has winding River Walk which peeks at the Nottawasaga River's North Branch. "Picnic for Two" Tickets must be purchased for picnic access and can be done on site each weekend. There are several spots created for your beautiful outdoor meal. You can bring your own food or order a local  "gourmet picnic" directly through them. There are also yoga nights and of course, opportunity to cut your own lavender to take home before you leave.
Cafe Plenty is where I recently had a chance to fill my picnic basket full of freshly prepared foods to go. In the past I've visited to pick up an afternoon treat or a lunch while I was on the go but for picnic season, I've been tantalized with their gourmet offerings. Perfectly portioned salads, sandwiches and of course don't forget their sweets! S'mores cookies anyone? This female-owned business has several neighbourhood locations including the new Davisville (1967 Yonge Street) and at 389 Danforth. Their new locations also highlight pantry goods from other community small businesses, female and POC entrepreneurs. Other locations include 250 Dundas Street West and 333 Bay Street (PATH). Can't get to them? They deliver too! (also currently available on Uber Eats and Ritual)