MIKA is a Toronto-based store that sells plants, beautiful handmade ceramics, and antiques, while also focusing on sustainability and art! We spoke with Mika Sato, the owner of MIKA to learn more about the organization!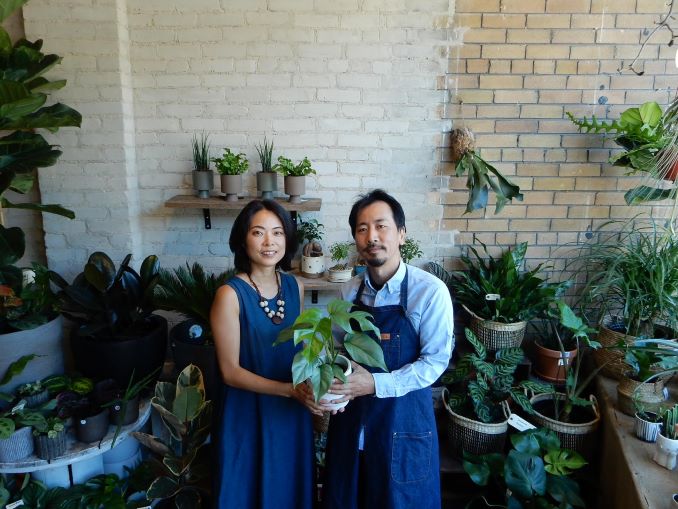 What is your business called and what does it do?
It's called MIKA
It's a plant/ gift shop. MIKA is not just a plant shop, but also handmade ceramics including our own, locally made gift goods, antiques, various coordination using Japanese products carefully selected by Mika and her husband Satoshi, and provides excellent customer service to inspire customers.
What made you want to do this work?
I grew up surrounded by nature in the countryside of Hiroshima, Japan and have always cherished nature and the peace of mind being surrounded by greenery brings me. I have tried to incorporate this philosophy into my city life in Toronto over the past 20 years. Before opening my store I participated in the One Of a Kind Show and various Pop-Ups and arts & craft shows around southern Ontario. My products were a new and unique combination of plants and handmade works such as kokodama moss balls, terrariums and handmade ceramic pots. After participating in these shows I realized that my products brought people that same peace of mind I myself found in nature. It was from this realization that the idea arose to create a space to bring my vision to live full time. On September 23, 2017, my shop, MIKA, was finally opened.
What problem did you want to solve with the business?
I want people to be more conscious about sustainability and appreciate local artists.
Who are your clientele/demographics?
Mostly women 80%, aged between 25-60
Where in Toronto can we find your profession?
1593 Dundas street west Toronto
Also my website.
What is the best question a prospective customer could ask a member of your profession when comparing services? Give the answer as well.
The uniqueness of my business is we take custom-made orders at very reasonable prices.
What is the best part about what you do? What is the worst part?
Best part: I get to create my space!
That's including creating my handmade pottery, going to markets and handpicking plants, products etc and then I get to display them and create a beautiful space.
Worst: paperwork.
What are your social media channels?
PAY IT FORWARD: What is another Toronto business that you love?
SOMA chocolate