We look forward to visiting The Artist Project each year. It's a great way to explore  the contemporary art scene with over 250 established and emerging artists, and gallerists on site. We are seriously inspired by the creative minds who are pushing the boundaries in the art world. But don't wait, it's only a four day event! The Artist Project  runs from February 22 to 25,  Better Living Centre (195 Princes' Boulevard, Exhibition Place).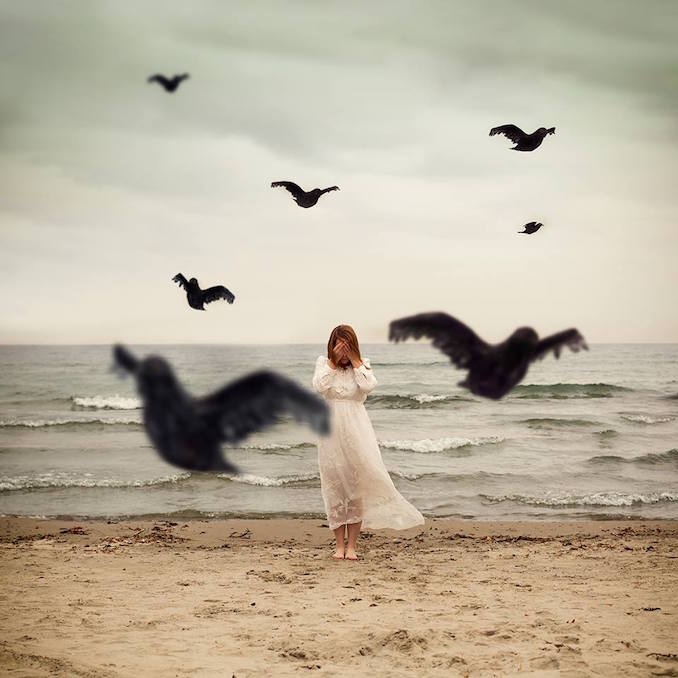 If you love a good party, you won't want to miss Opening Night that celebrates the diverse world of art compete with live music. But aside from wandering the aisles and going with all the incredible creative flow, here's what you shouldn't  miss:
UNTAPPED Emerging Artists Competition: This area is dedicated to supporting the students, new graduates and self-taught artists. The juried competition awards 20 emerging artist from all mediums and provides a platform for young artists to launch their artwork to a public audience.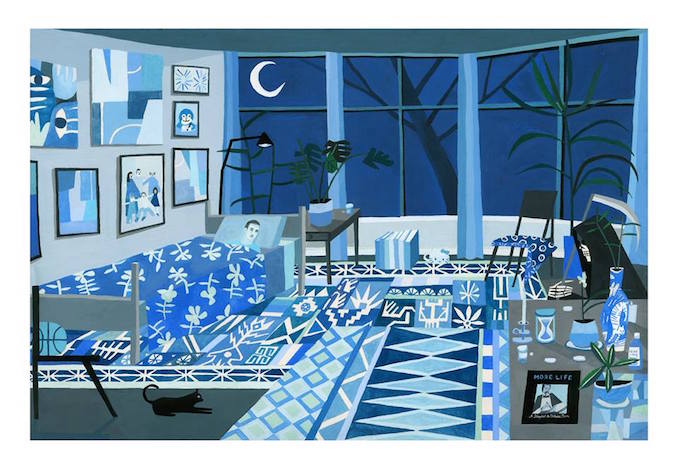 PAINTED GARMENTS Performance Art: artist Ariel Adkins, Art & Social Media maven and founder of @ArtfullyAwear will paint garments on live models bringing art and life, fashion and function to the forefront drawn from the inspiration of artist Mike Smalley. 10 per cent of the sales raised through eh auction will be donated to the Red Door Shelter.
UNDER CONSTRUCTION Performance Art: OCAD University's Centre for Emerging Artists & Designers presents this installation that explores the idea of "constructed realities" with a focus from a queer perspective using absurdity and theatrics as a coping mechanism.
ART CHATS: Here's  great opportunity to learn about the industry through the lens of experts in the art world. Special guests will share their knowledge in this popular seminar series. Learn everything  10 Art Buying Tips for New Collectors with an engaging talk lead by Kelly Juhasz, President of the Canadian Chapter of the International Society of Appraisers to Curator Confidential with Mia Nielsen, curator and Director of Art + Culture at The Drake who will shed some light into the often intimidating world of art. A complete list of seminars listed on the site.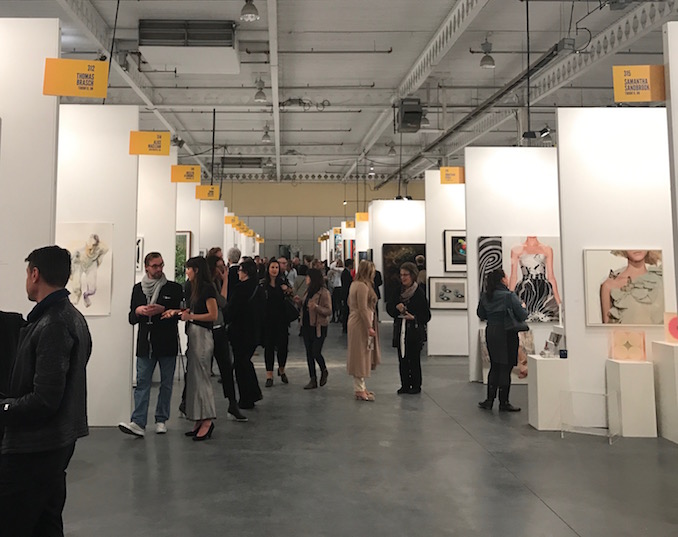 TIME FLIES: Artists are invited to submit an original work based on their interpretation on the theme. The competition entries will be shown in this feature exhibit at the show and winners will be announced.  Attendees of the show can vote for the "People's Choice Award." This exhibition is presented by Swatch.
ART BATTLE #638: This popular live painting event will showcase 14 artists selected from the Fair to create an original work of art within 20 minutes. As they paint, visitors can move around them and watch as the creative process unfolds. Visitors can vote for their favourite and bid in a silent art auction. Event is on Friday night from 7 pm to 10 pm.
Full details and tickets can be found here: www.theartistproject.com