It's been a rough few years for the UK. First, there was the ungodly mess that was Brexit. Then, there was the series of scandals that saw 10 Downing Street go through more prime ministers than the first act of Peter Morgan's The Audience. And then there was the part where the government actively tried to kill its population with COVID-19.
And yet, Merrye Olde Englande still retains much of its old charm. And London, one of the truly great cities of the world, remains one of our favourite places to visit – a city of music, of art, of theatre, and yes, even of food (there's more to life than blood pudding!).
During our latest visit to London, we managed to take in no less than seven shows, six galleries/museums, and at least one journey to the sky – all within the space of a week. Read on for the highlights of London 2023 – the things you should definitely check out if you make your way across the pond in the coming year.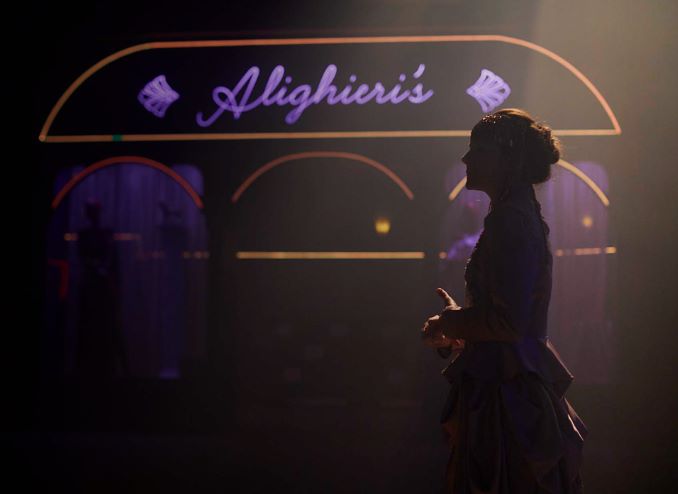 THEATRE
One of our favourite things to do, every time we visit London, is to scope out all our favourite actors appearing on stage. Anyone planning a UK vacation in 2024, for example, should keep in mind that Logan Roy himself, Brian Cox, will be appearing in Long Day's Journey Into Night. Which is not to suggest, of course, that star power is the only reason to see British theatre: home to Billy S., the UK has probably the greatest single concentration of theatrical talent in the world. Whether it's in the West End or in the exurbs of London, there's always something new and exciting to see. Speaking of which…
Punchdrunk Entertainment's unique brand of immersive theatrical experiences reaches its apotheosis in The Burnt City, a loose adaptation of several mythological incidents surrounding the Trojan War. Situated in an enormous, multi-storey former armory on the outskirts of London, the three-hour experience sees audiences don ghostlike masks and set free to explore an intricately detailed, labyrinthine set populated by dozens of actors, and dozens more rooms, alleyways, secret passages to find them in. Those up on their Euripides will likely make the most of Punchdrunk's dazzlingly inventive retelling of Greek mythology, but for sheer spectacle alone there is little else that compares. (Except, of course, Punchdrunk's own Sleep No More, playing slightly closer to home in New York City.)
Comedian Lenny Henry is less of a familiar name on these shores, even as his Chef! and The Lenny Henry Show remain some of the most beloved (and hilarious) British TV series of the 80s and 90s. Henry's relatively recent transition to stage work, including highly acclaimed performances in Othello and The Comedy of Errors, has only further cemented his status as a British national treasure. Now, with his new play August in England, a deeply personal one-man show (written by Henry in his playwriting debut), he has created a powerful, very funny, and also very heartbreaking account of the "Windrush Generation" of Caribbean immigrants who arrived in the UK in the postwar era. August may have sadly come to a close, but the dynamic Bush Theatre, which presents daring, inventive new works by contemporary playwrights, is definitely worth putting on your itinerary.
Comedy nerds will know Tom Hollander from his turns in In the Loop and The White Lotus, but the star of Peter Morgan's new play Patriots is also an interesting character actor with dramatic talent as well. His starring turn in Patriots, as the late Boris Berezovsky, the Russian oligarch who claimed to have "created" Putin, and who died in exile in London in 2013, is a rare opportunity for Hollander to take centre stage. He handles the role with aplomb, leaning into the inherent absurdity of a billionaire who self-styled as a champion of the people, and who had a habit of making friends (and enemies) of those who later wound up dead or disappeared. Will Keen is excellent as the devil incarnate, Vladimir Putin.
Filmmaker Sam Mendes (American Beauty, Skyfall) also happens to be one of the most interesting stage directors working today. Although his direction of Jack Thorne's new play The Motive and the Cue is perhaps more conservative than it needs to be, he elicits (mostly) strong performances from a starry cast, in this behind-the-scenes account of Broadway's fabled 1964 Gielgud-Burton production of Hamlet. Mark Gatiss (Sherlock's Mycroft Holmes) is excellent as John Gielgud, the actor-turned-director whose old-school sensibilities clash with the approach (and ego) of the then-world's biggest star, Richard Burton (Johnny Flynn). Though the play sometimes leans into cliché – Elizabeth Taylor (Tuppence Middleton), for all her tabloid scandal, deserves better than the reductive "boorish American" depiction she gets here – there are some genuinely touching moments. Canadians will be glad to see Hume Cronyn (Allan Corduner) show up as a supporting character – he played Polonius to Burton's Hamlet in '64.

ART
In between dashing from one play to the next, we also found time to check out quite a few art exhibitions, featuring the best of old and new.
For the classics, the Victoria & Albert Museum's Donatello: Sculpting the Renaissance is the definition of a blockbuster event. Showcasing one of the finest sculptors who ever lived, the exhibition pulls together examples from across different forms – monumental sculpture, bas-reliefs, decorative work – and insightfully positions Donatello alongside other artists of the era. The works of Donatello, who died in 1466, remain fresh and vital today, with standouts including the colossal Carafa Horse and Donatello's lesser-known, but no less impressive bronze David. With Donatello winding down, more information about upcoming V&A exhibitions and its main collection – which includes a fine array of Rodin sculptures – can be found here.
Though operating in a different medium, the (sadly now-shuttered) Thin Air at London's "The Beams" venue is the only other London experience that rivalled The Burnt City for immersive spectacle this year. Similarly situated in an enormous, multi-room warehouse, Thin Air featured a series of light-based installations, typically accompanied by evocative (and loud!) soundtracks. Standing in the centre of a cavernous warehouse while red strobe lights flicker and the low thrum of overpowered speakers shakes your body, Thin Air delivered up synesthesia of the highest order. UK-bound travellers should stay tuned to The Beams website for the latest on this most happening of art spaces.
Finally, the National Gallery's After Impressionism: Inventing Modern Art offered an interesting, if incohesive overview of various European art movements that flourished in the ill-defined period of "everything after van Gogh, we guess". I truly, deeply love the National Gallery, which is perhaps my favourite museum in the whole world, but the scattershot approach – a Mondrian here, a Klimt there – never really coalesces around a clear theme. That said, fans of the great late 19th-early 20th century artists will find much to love here, including undisputed masterpieces from Matisse, Kandinsky, and a plethora of works from Cezanne, who takes an unexpectedly central role in this story of the "birth" of modern art.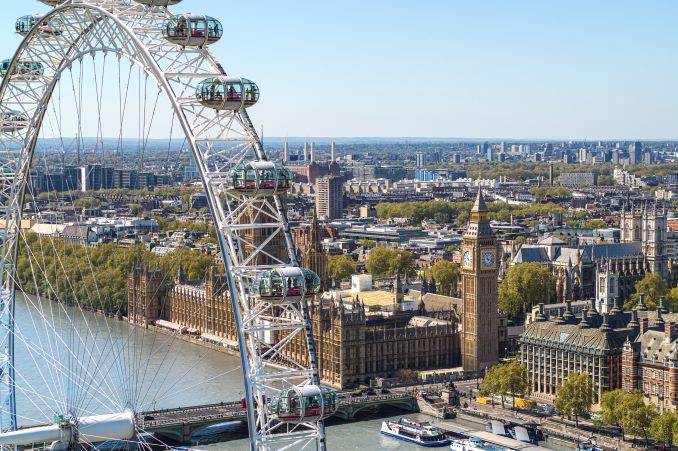 EVERYTHING ELSE
We haven't even scratched the surface of what there is to see and do in London. The greenery – despite its dull gray reputation, London is home to dozens of parks, from the stately Hyde Park to the rolling hills of Greenwich Park (where visitors can stand at the Prime Meridian) – and architecture – both St. Paul's and Westminster are a must-visit – make for a charming summer's day out, not to mention the views from Tower Bridge over the Thames.
Speaking of views, the London Eye, which, when it opened in 2000 was the world's largest Ferris Wheel, still remains the best way to see one of the finest cities i̶n̶ ̶E̶u̶r̶o̶p̶e̶ from a bird's eye view. The half-hour circuit gives you wonderful views of Westminster Abbey, the Houses of Parliament, Big Ben, plenty of churches, and of course the teeny tiny boats floating along the Thames. Go at sunset, and you'll get a lovely view of the golden hour as the sun sets over the city, though you may have to jostle for position with amorous couples and happy families looking for the best selfie. The London skyline may not be as iconic as, say, Manhattan, but it's just as impressive.
We're also partial to the London food scene, starting with the excellent South Asian (predominantly Bangladeshi) cuisine found along Brick Lane in the east end. The Ottolenghi-brand restaurant NOPI is another star attraction; at a relatively affordable price, you get a feast's worth of Mediterranean-inspired sharing plates. Yotam Ottolenghi's bestselling cookbook Jerusalem remains a staple of modern kitchens, and a visit to any of his restaurants is worth your time.
Royal-watchers (ugh, sigh) will, I guess, also find reason to visit. Windsor Castle, just outside London, is arguably the nicest of the royal palaces, while visitors should bear in mind that Buckingham Palace is only open for tours from July to September (along with select dates in Fall/Winter). The Tower of London is, despite its macabre reputation, also worth the visit: though best known as the prison where some rather interesting names spent some time, it was predominantly used as a royal residence, and is home to the Crown Jewels of England.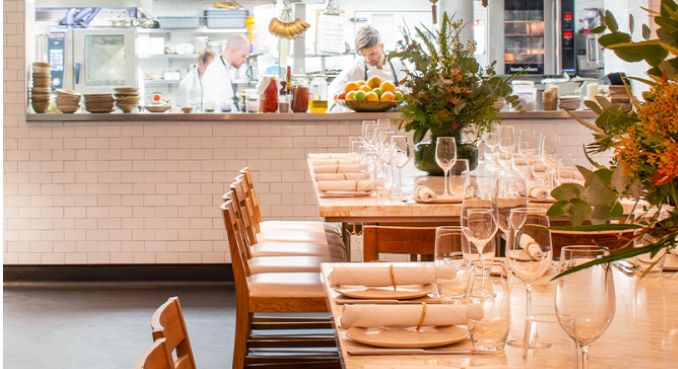 CHEERIO AND PIP-PIP (FOR NOW)
Honestly, it wasn't so long ago that we were reluctant to visit the UK.
Continental Europe, with its diverse languages, beautiful beaches, and some of the best dining in the world, seemed more appealing. But ever since our first jaunt over, we've fallen in love with this city that is overflowing with things to do. Go to London for the arts scene. Or the theatre. Or the food (nearly 70 Michelin star restaurants). Or the history. Or the beautiful parks. Or the music.
There's always something to see, and do, and eat, and drink in London. And if you have the time, there's a whole sceptred isle – Stratford-Upon-Avon (Shakespeare's grave!), Liverpool (The Beatles' digs), Edinburgh (peaty scotch whiskey!) – to explore while you're over there.
***
For more Toronto Guardian travel advice, check out our features on the Canadian weekend, a visit to India, and summer in Croatia.