Rocket is a funny and affectionate cat. She likes to be where the people are – if you're working from home, you'll probably find her sitting nearby (or on top of you)! She loves head, belly, and bum scritches. She looks forward to playtime and will often run to where her toys are stored as soon as you walk in the door.
She's slightly overweight, so she would love a forever home that she can run around in, and humans with time to spend at the other end of her toys. She also loves to spend her afternoons staring out the window, so a good window perch would be greatly appreciated!
Rocket has a sensitive tummy that is mostly taken care of by her vet-prescribed diet. She also has a sensitivity to plastic and needs to eat and drink out of metal bowls.
As far as we know, Rocket has not been exposed to children, though we suspect she would do well with a child – she's very gentle. We also don't know about exposure to other animals, except for her litter of kittens that she had last year, to whom she was a great mother.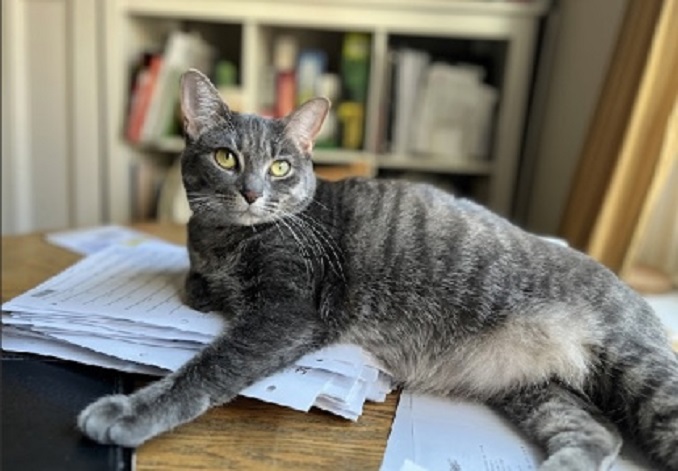 Rocket
Age: 2 Years 2 Months
Sex: Female
Size: M
Colour: Grey
Spayed/Neutered: Yes
Declawed: No
For Toronto Humane Society's complete adoption process, please click here to learn more about how you can make this companion, a forever friend!
About this column:
Each week we feature animals available for adoption from local shelters in the Toronto area with the hopes that our readers will assist in finding good homes for them. If you, or someone you know, has the resources to take care of one of these animals, please do get in touch with the appropriate shelter via the links provided.