Cafe Landwer is an amazing gem that combines great quality coffee with a wide range of Mediterranean-inspired dishes, making it a hub for all food enthusiasts and coffee lovers! At Cafe Landwer, the emphasis is on using only the freshest and highest quality ingredients to craft their dishes. The fusion of Mediterranean and Italian flavours creates a unique and vibrant menu that caters to a variety of palates.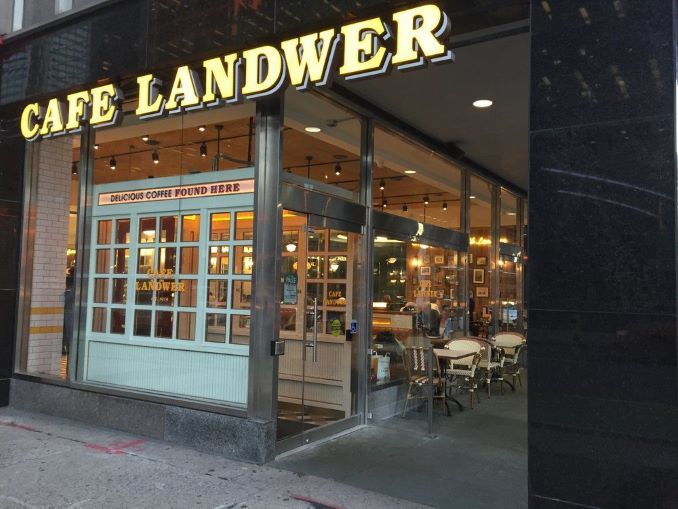 One of the standout features of Cafe Landwer is their commitment to accommodating dietary preferences and restrictions. With options for vegans and vegetarians, they ensure that everyone can find something to enjoy. This inclusivity is not limited to the menu; it extends to the overall dining experience. Cafe Landwer prides itself on fostering an atmosphere that is warm, welcoming, and suitable for all ages.
A shining star on the menu at Cafe Landwer is their plant-based shakshuka. Shakshuka, a traditional Mediterranean dish, is a flavour-packed combination of tomatoes, bell peppers, and spices. At Cafe Landwer, they have taken this beloved dish and given it a unique twist by creating a plant-based version. This vegan adaptation of Shakshuka is a testament to their culinary innovation and commitment to meeting the needs of diverse customers.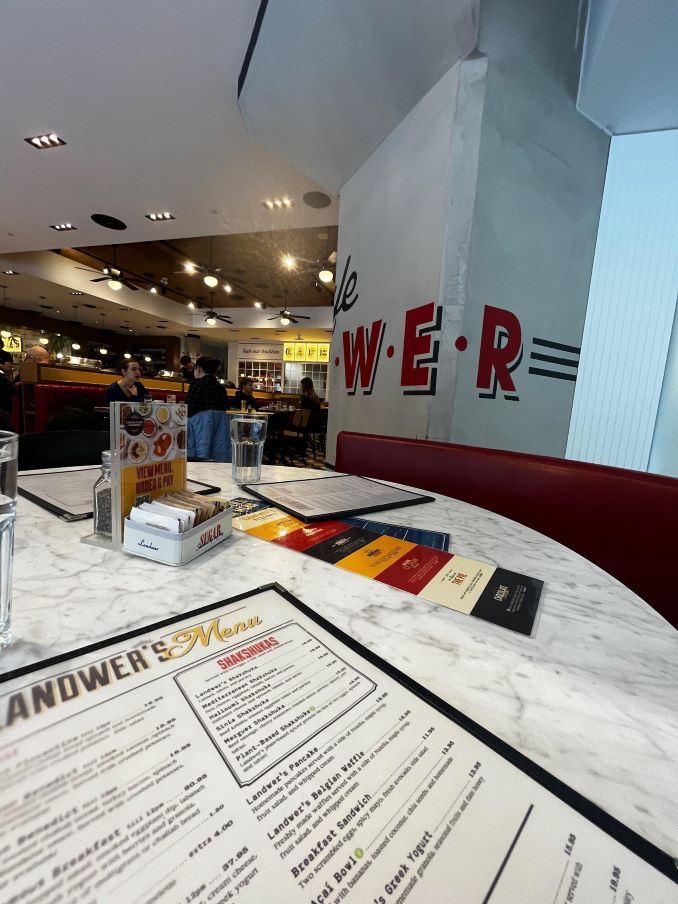 The plant-based shakshuka at Cafe Landwer bursts with beautiful colours and flavours. The rich tomato base, simmered with aromatic spices, creates a luscious and satisfying sauce. Fresh vegetables, including bell peppers and onions, add a delightful crunch and texture. The dish is brought to life with a variety of herbs and spices, infusing it with an irresistible aroma. All the traditional elements of shakshuka are present, but now vegans can savor this classic dish.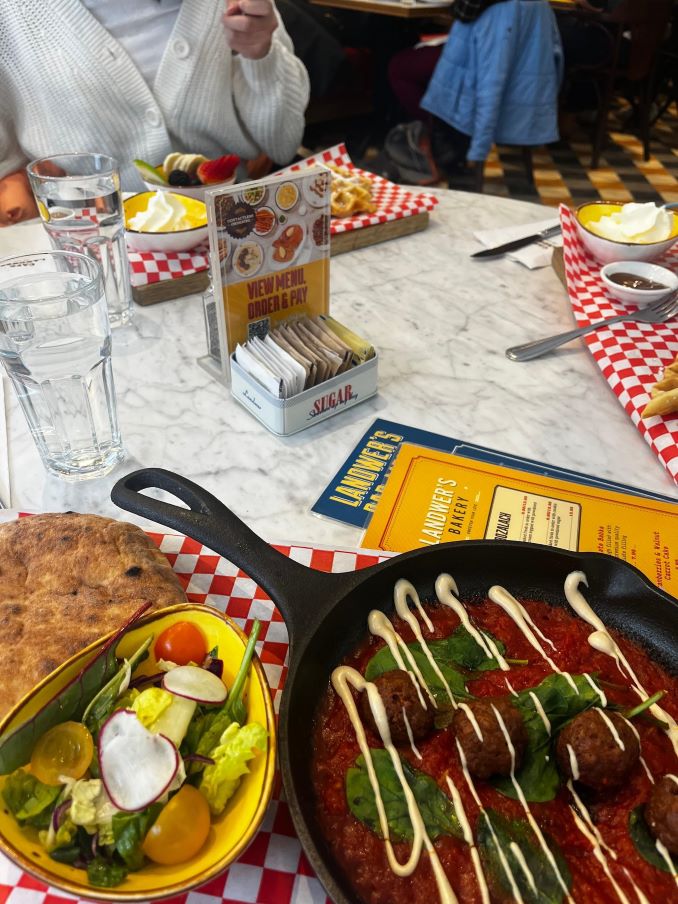 With its commitment to quality and diversity, Cafe Landwer has become a beloved destination for locals and visitors alike. The restaurant's success can be attributed not only to its flavorful menu and exceptional coffee but also to the atmosphere and overall dining experience it provides.
Cafe Landwer takes pride in sourcing only the freshest and highest quality ingredients to create their Mediterranean and Italian-inspired dishes. From the moment you enter the cafe, you are greeted with the inviting aroma of freshly brewed coffee and the warm smiles of the staff, eager to make your visit memorable.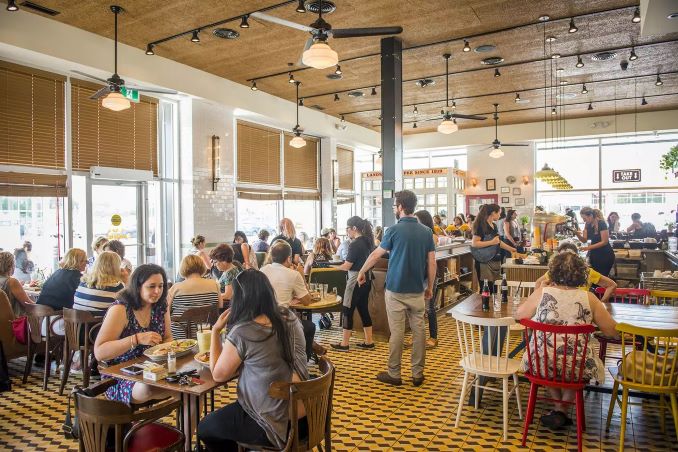 But it's not just the food that makes Cafe Landwer special; it's the exceptional customer service that sets it apart. The staff members are knowledgeable about the menu, always ready to provide recommendations or answer any questions. Whether you're a regular customer or a first-time visitor, you'll feel like a part of the Landwer family, surrounded by warmth and hospitality.
This is a place where you can escape from the ordinary and immerse yourself in a culinary journey. Whether you're seeking a cozy spot to catch up with friends, a quiet corner to work or study, or a lively atmosphere to energize your day, Cafe Landwer caters to your needs. Its inviting ambience and attention to detail create an experience that leaves a lasting impression.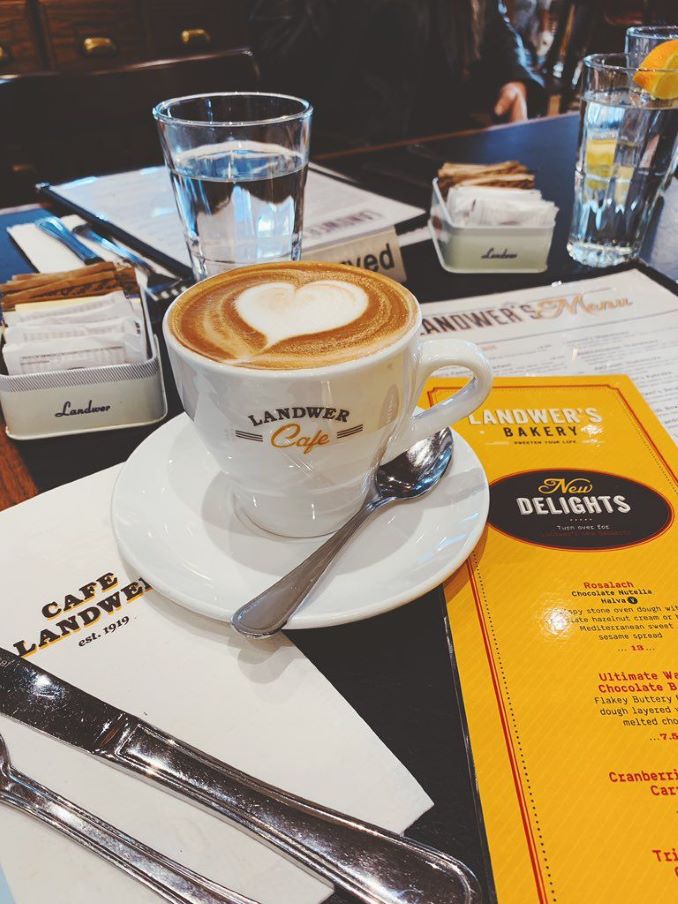 So, if you're a coffee connoisseur looking for a place to enjoy premium quality brews, a food enthusiast in search of Mediterranean and Italian-inspired delights, or a family seeking a welcoming atmosphere for a memorable dining experience, Cafe Landwer is the place to be. Let the magic of exceptional coffee, tantalizing flavours, and warm hospitality transport you to a culinary haven that will keep you coming back for more.