"Beware of Bears" was the first sign as we headed deep into Banff National Park. It is a bear country after all. It's the season when bears and other wildlife and their young ones roam. We spotted a few moose in the area as did others who veered off to the side of the road to take in the majestic creatures safely. We were told many times that Wi-Fi and cell reception in these parts would be spotty at best. That's okay. We have stories to tell when we get back. We were happy to take nature's most captivating moments.
We arrived at Baker Creek By Basecamp Resort where we unpacked our gear and excitement for what was waiting for us.  Our sense of adventure was elevated by the mere sight of the mountains before us.  I "checked" my big city girl hurried expectations at the door and prepared for what ended up being the one of the most epic travel experiences ever.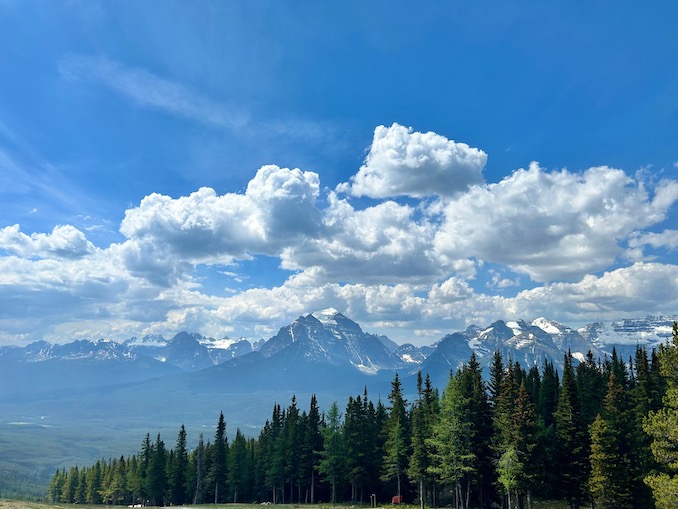 Banff National Park is known as Canada's oldest national park with over 6,641 km of mountainous terrain. It has glaciers and ice fields. We just took it all in. I don't think I've ever been completely surrounded by majestic mountains quite like this. I don't think I've ever breathed in air quite like this. Pine and a hint of something floral — maybe lilacs? Incredible.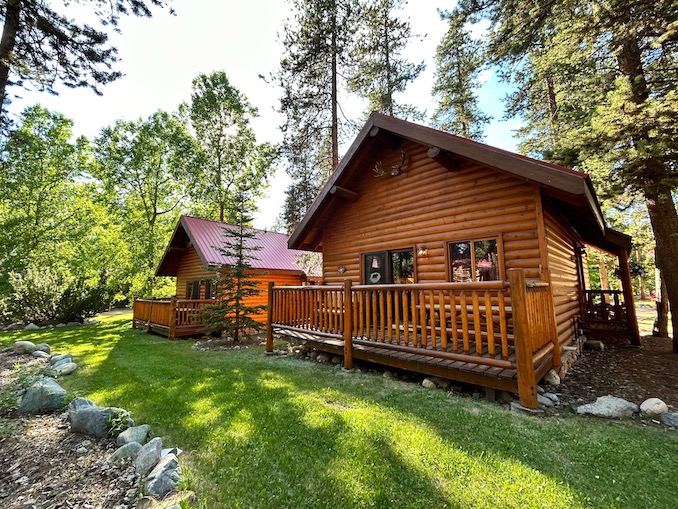 What a serious score to have this secluded cabin-style resort in the middle of nowhere but everywhere all at once. We hauled our bags to our cabin. Quaint and private luxury log cabins spotted the pathway amongst the tall trees.  They were built for adventure travellers. The cabin would be our home base with many thoughtful amenities. A kitchenette with fridge, outdoor barbecue, microwave, kettle, and a pour-over style coffee vessel complete with local fresh ground coffee rounded off the stay. There were books to read, games to play, and even a record player for times when you just want to chill out.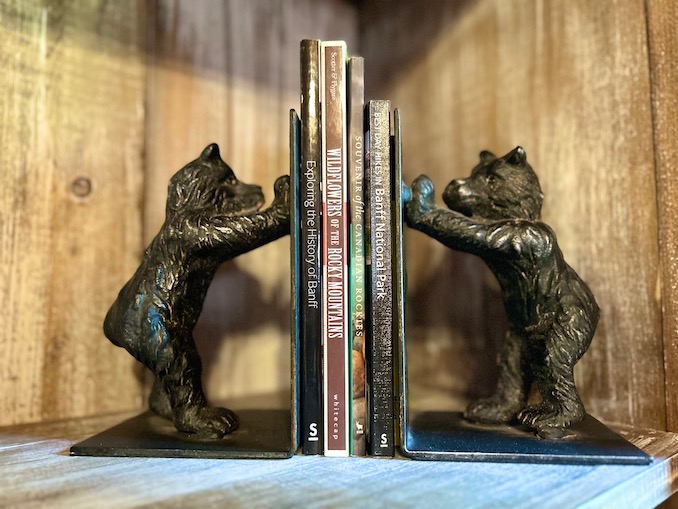 The cabin we had would have been ideal for a group of friends or a family. A ladder led up to a loft area with two single beds. Another bedroom was located on the main level. There was also a patio out back where we would take our morning coffee and listen to the birds sing. Clean and very cozy Canadiana in style. A perfect escape.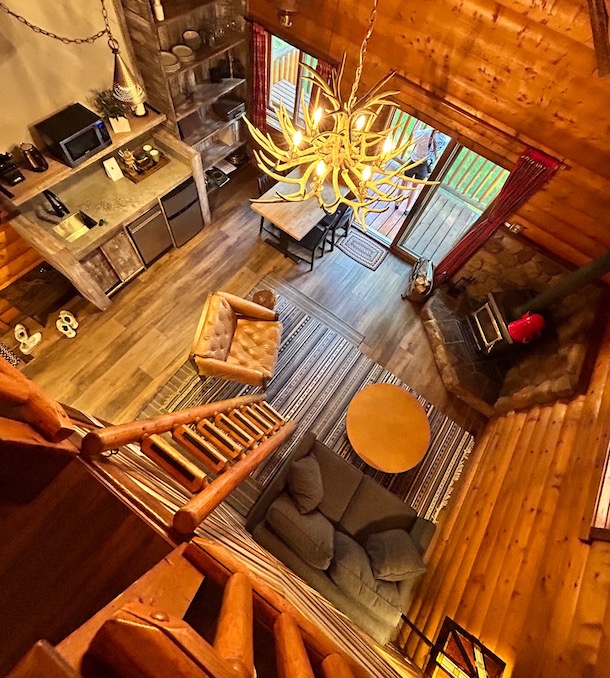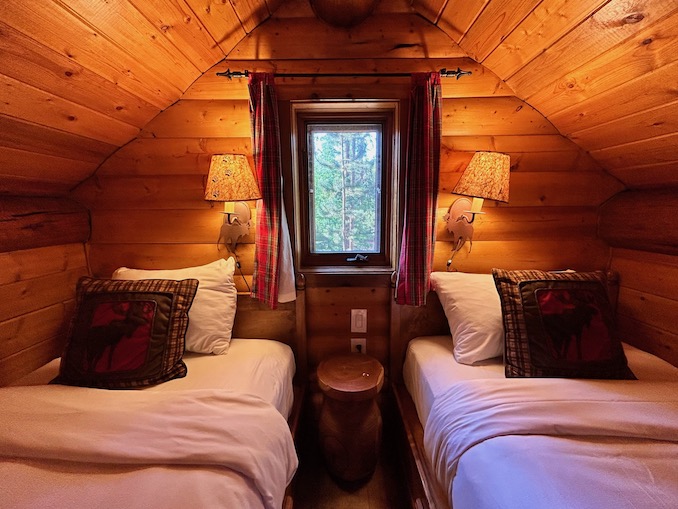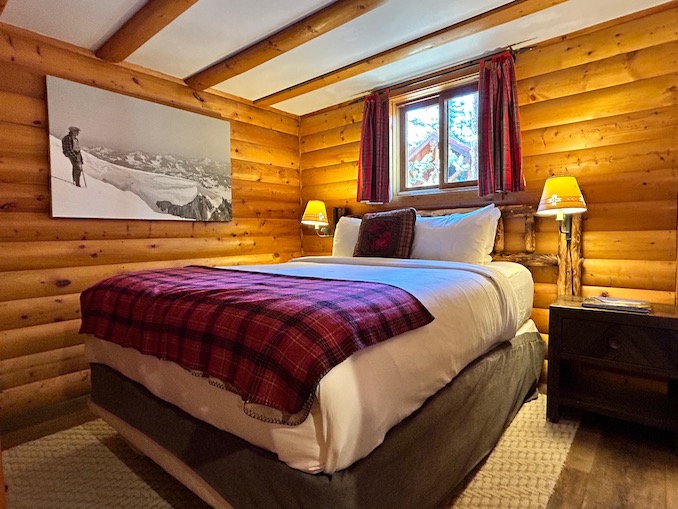 We explored the property that included a small cafe and shop for necessities and way cooler souvenirs than what you'd find at the airport.  There was also a gym and sauna. A pool was being built on site that will be a welcomed space after a day of hiking or cycling. But what we were surprised with was the rushing waters of Bow River right in our own backyard. Nature truly is spectacular here. Just listening to the hypnotic flow with mountain views on either side was breathtaking. No words needed at this point. We just took it all in. Ugh, Banff is so beautiful. Yes, this is what we came for.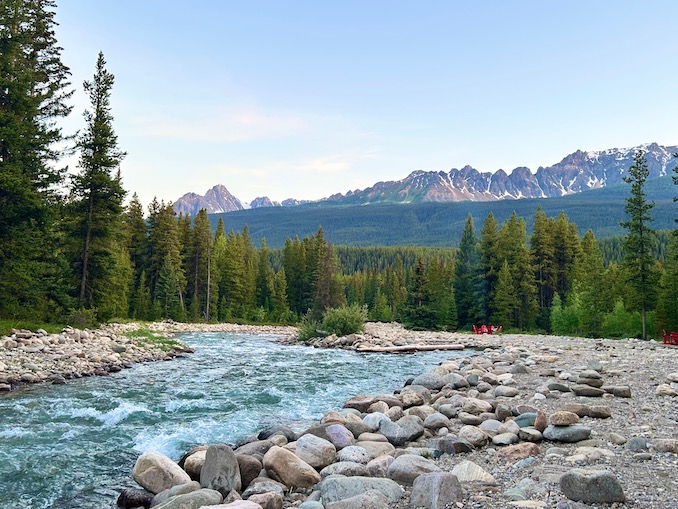 Firepits surrounded by Muskoka chairs (they probably have a different name out west) dotted the property along the water. Early June meant we didn't have to share and there was plenty of firewood to be had. We chatted away with the snap crackle and pop from the fire. A neighbouring traveller shared their bag of marshmallows as the sun set and we roasted them to perfection before devouring them in one bite. We waited for the stars to come out. Oh, the stars!
Our hearts were on nearby explorations to Lake Louise and other epic locales to check off our adventure list. There's a shuttle bus right from Baker Creek By Basecamp Resort that takes you to either Moraine Lake or Lake Louise. But given the time of year, we were told we could probably drive to the massive parking area located at the foot of the Ski Resort. Depending on time of year, you could get lucky here. Free parking! Consider this a jump off point and take their bus service to the main attractions.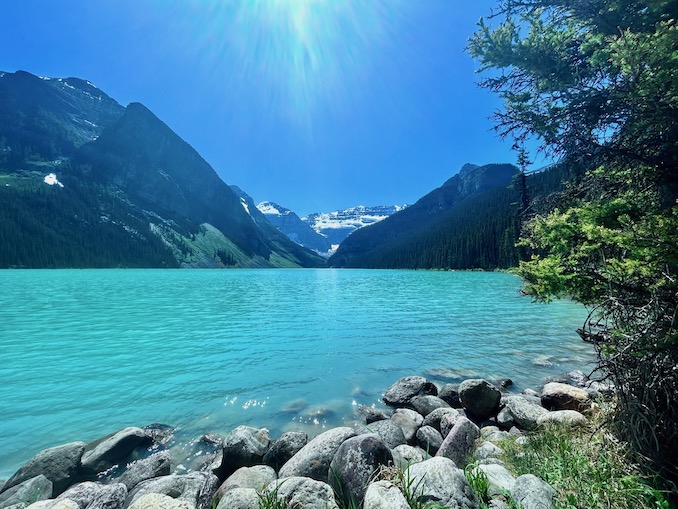 We started our day with a hike up Mount Whitehorn. Ski-lifts will take you up to the vistas at an elevation of 6893 ft and that's the starting point. Once we reached the first point, signs pointed us past the gate designed to keep bears on the wilderness side of the mountain. We were told there were already two sightings that morning, Park staff recommended we try and stay close to others who were hiking and to stay on main paths. Groups of at least four were highly recommended. As was bear spray. One of the locals mentioned that it's good to stick with the main paths where others have already taken their footsteps. Bears were less likely going to go where all the action was.
Upper mountain trails led us to several points of interest. Thank goodness I wore proper hiking shoes. This isn't like hiking back home. Definitely make your way to Kicking Horse Pass for an incredible view and be prepared for the sweet sound of nothing.
That evening we decided to venture into the touristy parts of Banff for dinner. A much busier vibe with restaurant patios vying for every hungry person's attention. You'll also find your predictable souvenir shops teeming with t-shirts and baseball caps. Here is where we also picked up some extra provisions from the grocers for the remainder of our stay.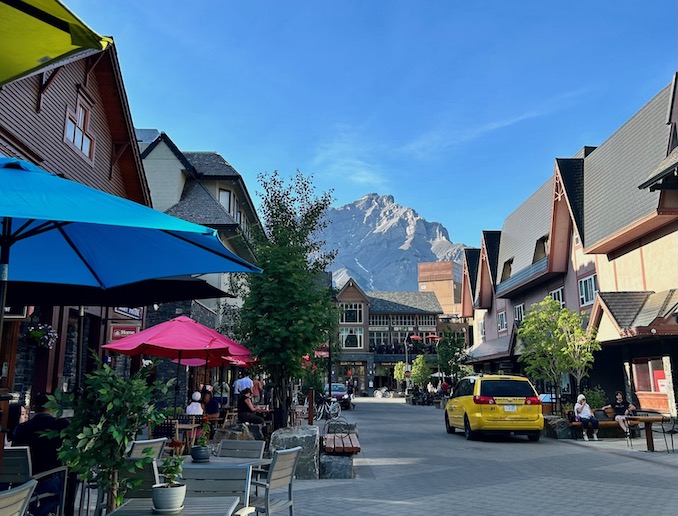 We knew a visit to Lake Louise was a must. No question about it. We packed our backpacks and light jackets with a couple of snacks. Several, including locals, highly recommended we hiked up the mountain affectionately known as The Beehive. It's the most popular route, especially for newbies. Walking trails lead to Agnes Lake and to Mirror Lake. My goal was to reach the Tea House. It took about two hours to get to this point at my snail pace. And it was worth every moment as I looked through every tree clearing and turn to take in every angle of the unbelievable turquoise blue lake.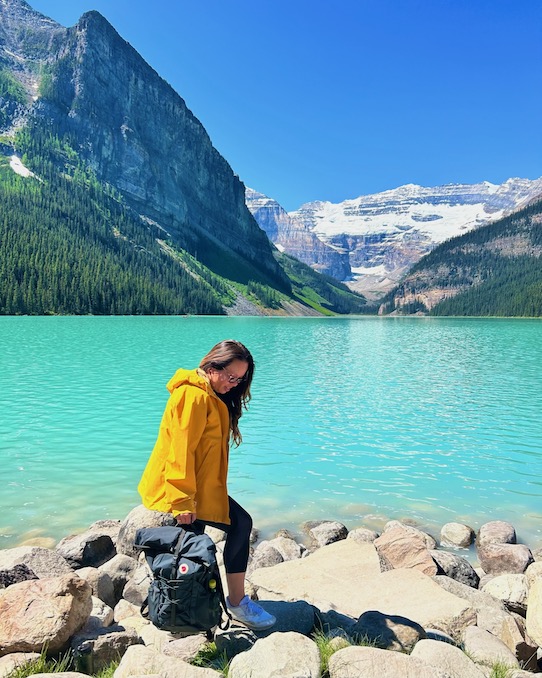 I must have about 200 photos of Lake Louise saved and each one is absolutely perfect. If there is just one thing you need to do, make sure it's a visit to Lake Louise. Then retreat back to your private oasis nestled in the mountainside.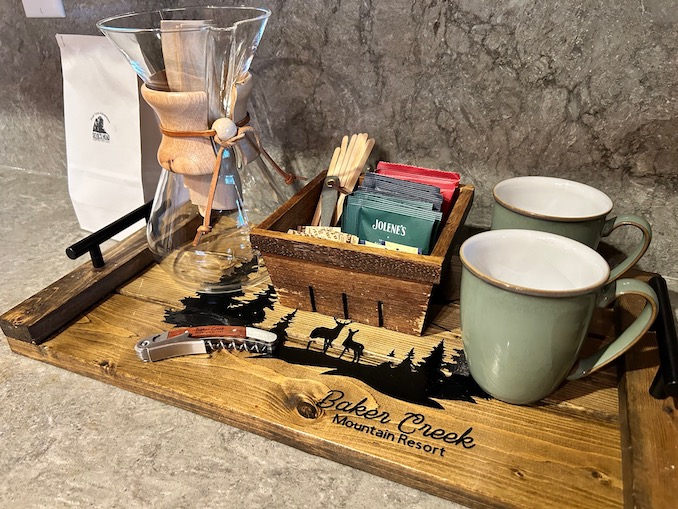 Thank you Baker Creek By Basecamp Resort for providing us with an unforgettable experience.
If you're heading to Canmore, Alberta be sure to also check out what to do and our recent stay at Basecamp Canmore. Write up is here. 
*all photos by me (except the one of me, that one was taken by Libby Roach)