As more and more people are opting to go on vacation, there has been a shift in the way we are choosing to visit other exotic locations. In fact, there has been a trend in recent years to ditch the traditional type of holiday in favour for chartering a yacht or a boat. One popular location that many people are choosing to do this activity in is Croatia, with many every year chartering a catamaran as a means to tick things off of their bucket list.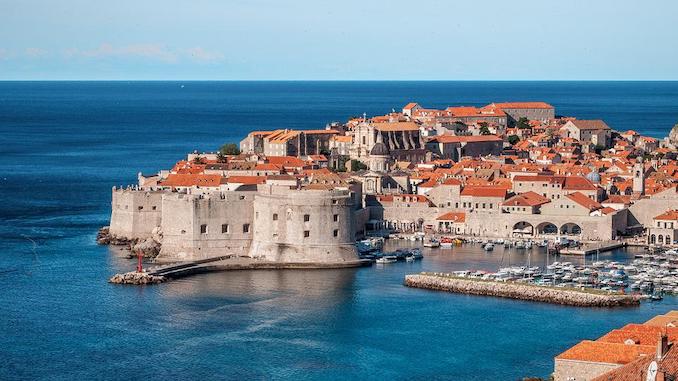 With the development of technology over the years, it is now easier than ever to book a yacht charter holiday conveniently. A company here which is an online boat charter leader in the UK provides easy access a catamaran experience without the hassle of having to go to a travel agency. If you're hoping to go sailing in Croatia during the summer months, it's crucial to find the best boat for you months in advance to ensure you have the best boat according to your preferences. This is because summer is the most popular time for people to go on holidays. 
It is also wise to figure out what type of boat you want to charter. Standard sailing boats are around 35-45 feet long and are ideal for 2-8 guests, whilst luxurious sailing boats are bigger, have more features and may also accommodate more guests. One excellent feature about online booking services is that they allow you to use filters to find boats and yachts that are within your budget and have all of the features you want. You can even decide whether you want a full crew on board or not. If you are considering getting a boat of any kind, don't forget to get information about its age. After five years boats tend to get worn out, especially if no one really looked after them. Newer boats are also noticeably more spacious and comfortable, while older boats will tend to cost less.
When picking a yacht or boat, many people choose the Catamaran. This is because it has more space that other boats like the monohull. This space is vital especially for families or large groups that are going on a long journey. The Catamaran gives guests the opportunity to get some alone time whilst also offering communal spaces where they can spend quality time together. For those who have issues with sea sickness and do not particularly like the motion of a boat, the Catamaran has also been proven to be more stable with little floating movement for those with sensitive stomachs. Catamarans also have the potential to travel faster than other types of boats like the Monohull. This means that you will be able to see more things on your trip to Croatia as there will be less journey time from one part of it to the other.
For those people who have always stuck to hotels and resorts, they are certainly missing out if they have never chartered a catamaran through Croatia. There is something for everyone in Croatia from historic monuments and remains in places like Dubrovnik, Zadar and Split. Many like to soak up the scenery and the stunning architecture as they roam through all of the different towns and cities. If you're hoping to explore nature during your Croatia travel experience, it is a location that is saturated with staggeringly beautiful national parks, such as the forest-fringed lakes and waterfalls of Plitvice Lakes, and the hiking hotpot of Northern Velebit. There is no better to create meaningful bonds with others whilst unwinding than venturing out into nature in a different country. You may even be able to meet other likeminded individuals and make memories that will be with you a lifetime. Moreover, if you are chartering a Catamaran through Croatia, you can visit some secret beaches to avoid the crowds and masses of tourists. You can also have the advantage of visiting different locations as you sail instead of having to travel miles back to a hotel. 
If you are considering chartering a catamaran through Croatia, there a myriad of islands that are certainly worth visiting. Croatia is known for its plentiful beaches and Islands with the Elaphite Islands of Kolcep, Lopud and Sipan being among the most well known in the Adriatic. Beaches on the Dalmatian coast like those on Brac attract many every year especially in the summer months. There is also the opportunity to take part in water sports and activities like surfing and knee boarding. Many tourists visit Croatia to explore the alluring Dalmatian islands with Hvar being the most popular location with its car-free Old Town is made up of a spacious main square overlooked by a 16th-century cathedral, a pretty fishing harbor, and a hilltop fortress. You can also try out all the different restaurants, bars and cafes that have delicious cuisine. If you are a fan of the nightlife, there are plenty of cocktail bars and nightclubs that you can go to party.
In conclusion, Croatia is a holiday destination that is gaining more attention and more tourists every year. As the yacht chartering industry is continuing to grow, holiday makers are also becoming more aware of the advantages of sailing Catamaran throughout Croatia as opposed to any other type of yacht. In the future, with accessible online booking systems, we should see more people booking to sail a Catamaran in destinations like Croatia.