Rocco is an adorable Alaskan Husky mix who is approximately 4 years old. Rocco can be quite nervous if approached too quickly, so having a calm and considerate approach will allow him to feel more comfortable and less overwhelmed. Rocco is a very energetic dog who likes to let you know when he would like to go outside and play – this furball loves toys of all kinds! When it comes to petting this adorable fluffy boy, he is more than happy to get some nice back rubs but would prefer if we did not touch him around his face.
Rocco is a very good boy when it comes to meeting other dogs. He is always curious and polite when it comes to making some furry friends and enjoys saying hello. He would do best in a home with no small animals but is more than happy to have some dog friends. He is learning how to walk on a leash politely and is not a huge fan of treats at this time – maybe he is just very picky 🙂 Rocco would love a home with a nice backyard for him to run around in and play fetch!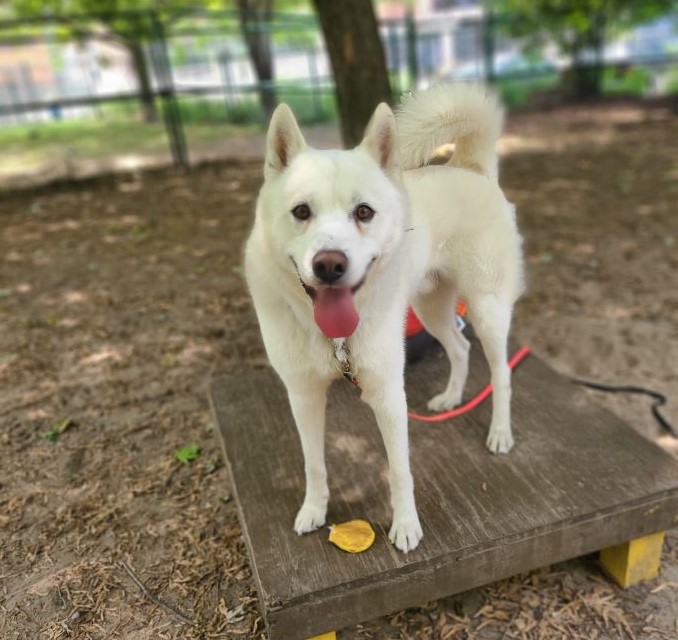 Rocco
Breed: Alaskan Husky
Age: 4 Years
Sex: Male
Size: M
Colour: White
Spayed/Neutered: Yes
For Toronto Humane Society's complete adoption process, please click here to learn more about how you can make this companion, a forever friend!
About this column:
Each week we feature animals available for adoption from local shelters in the Toronto area with the hopes that our readers will assist in finding good homes for them. If you, or someone you know, has the resources to take care of one of these animals, please do get in touch with the appropriate shelter via the links provided.