Whether you have been living in Canada your entire life or are visiting it for a few days, our lovely country certainly has plenty of amazing things to offer. That's why we have no doubt that you will find more than a few suitable activities to occupy your time. And if you are lacking ideas as to what next to do, here's a list of the 15 ways to spend your weekend in Canada – and you can use them all year round or when looking for some precious holiday experiences.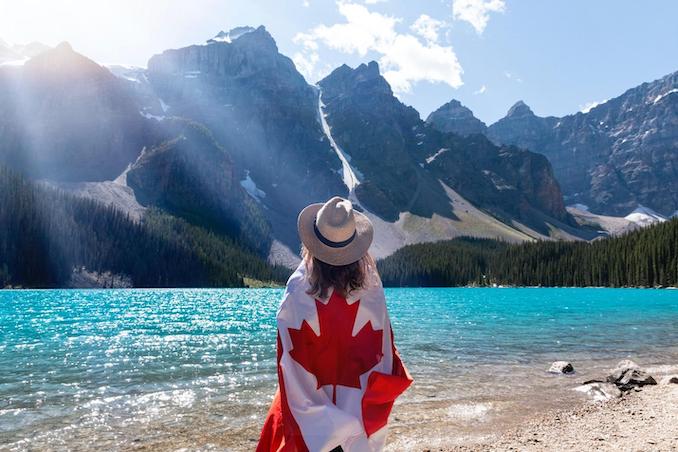 The countdown of the best ways to spend your weekend in Canada
1. Visit Banff, Alberta
If you want to enjoy some amazing natural scenery and sights, a short visit to Banff, Alberta, might be just what you need. While there, you can't fail to visit the Banff National Park and take a hike down its many magical trails. Pro tip: make sure to bring your camera and capture all of the things that you are about to see.
2. Make a stop in Toronto
There are usually two types of people – the ones who live for the great outdoors, and the ones who love a good concrete jungle. If you belong to the second group, then you must visit Toronto. This culturally diverse city is perfect for visitors of all ages and it offers plenty of entertainment options.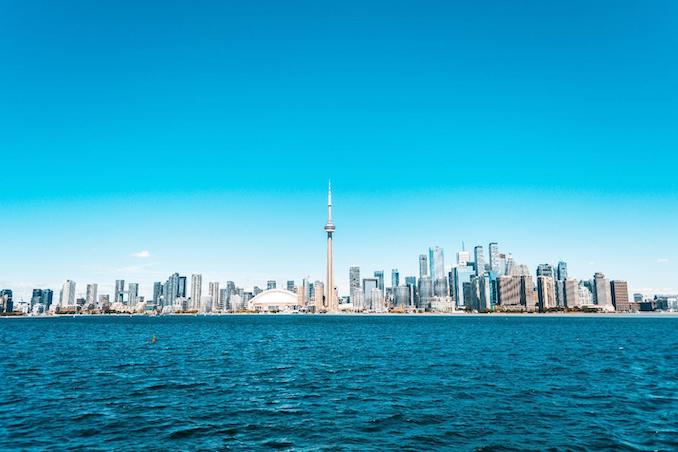 3. Give gambling a go
Did you know that gambling is legal and regulated in Canada? Well, if you enjoy taking a few spins on the slot machine or playing a good game of poker, you should know that Canada is the perfect place for doing so. All you have to do is find safe Apple Pay casinos if that's your preferred payment method, and spend as much time as you like on one of your most beloved pastime activities.
4. Take a drive down the Cabot Trail
Who doesn't love a good scenic drive where you get to experience the sights of beautiful villages and marvelous beaches? If this sounds like something you would enjoy, then don't hesitate to take a drive down the Cabot Trail. This 185-mile drive will keep you occupied during the entire weekend, allowing you to make numerous stops along the way.
5. Take a walk on the edge
The EdgeWalk in Toronto is not for the faint of heart. However, it's one of the most exhilarating ways to spend your weekend in Canada, as it's bound to get your heart rate up. You'll get to see all of Toronto from above, and you won't have to worry about your safety, as you will be fully protected with special gear.
6. Have some peace in Toronto's salt cave
After getting your adrenaline levels up, it might be the right time to enjoy some peace and quiet. There's probably not a better place for that than Toronto's very own salt cave. This Himalayan Salt Cave is supposed to help you relax and reduce the stress of daily life. Isn't that the entire purpose of a weekend break or getaway?
7. Explore Canada's music festivals or events
The great thing about Canada is that there's always something going on. This is the country of many world-famous music festivals, and you can find them in many different cities in Canada. Although, we do suggest you do some recon work and see when the best festivals are taking place. But we have no doubt that you'll be able to find an event even if your Canadian weekend is a spur-of-the-moment thing.
8. Check out Canada's Christmas markets
It's the most magical time of the year, and Canada truly likes to make this time of the year even more special. With fairytale Christmas markets, holiday-themed bars, and Christmas villages, the different cities in Canada will make you feel like you are living in a winter wonderland.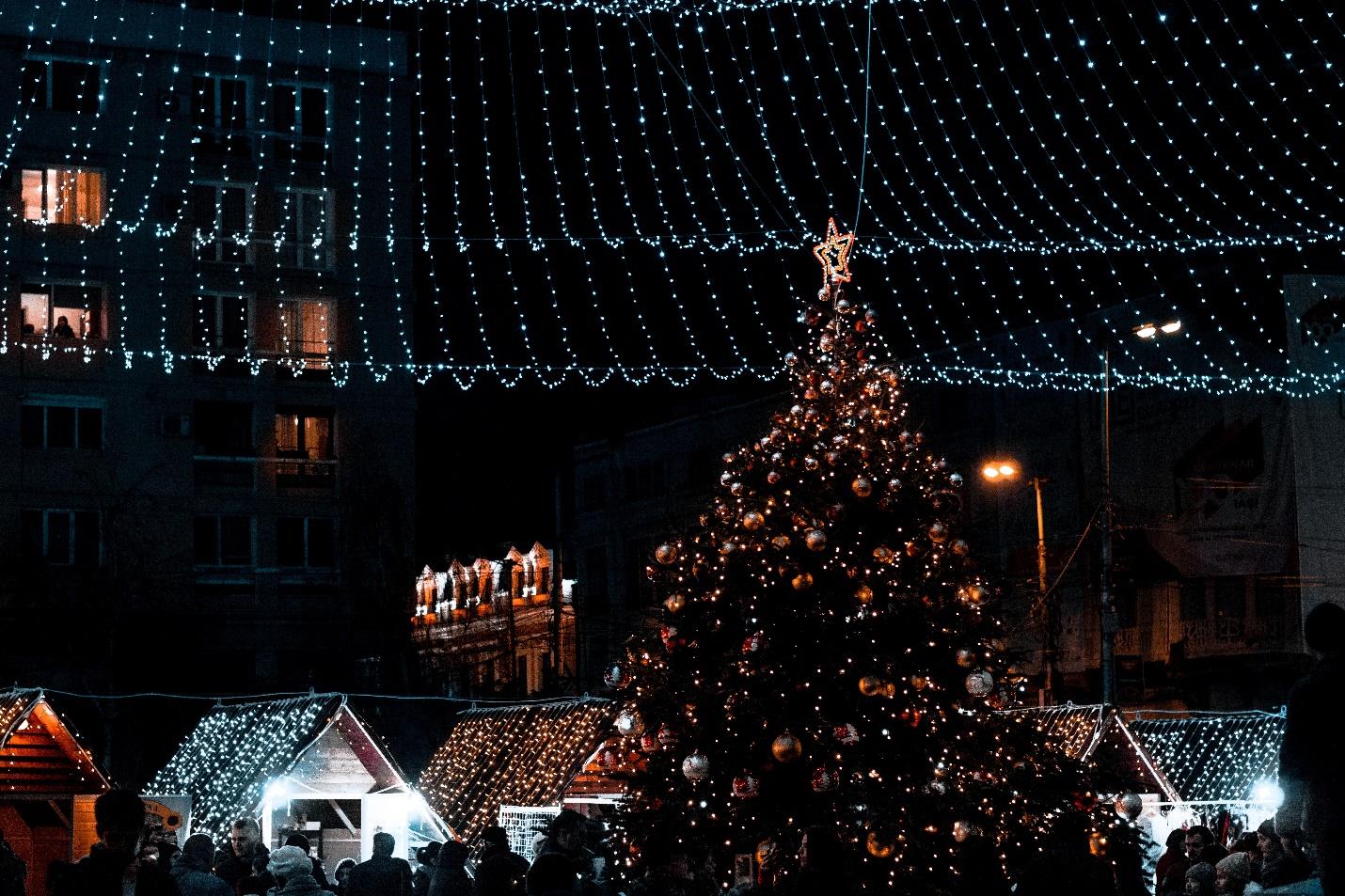 9. Make Kensington Market your next stop
Do you want to feel like you are located in a beautiful European city without spending the funds that are needed to go there? Then make sure to give Kensington Market a go. It gives off the vibes of Camden Town in London in combination with thrift shop prices. The best time to spend some time here is during the last Sunday of the month, which is when the market is closed off to cars and traffic.
10. Experience something different at Baffin Island
Canada is probably one of the best countries where you can enjoy winter activities – including skiing. We suggest you couple this fun activity with a visit to Baffin Island. As home to the Inuit and the perfect place for those with an adventurous spirit, this island will provide you with such an experience that you'll never forget your Canadian weekend getaway.
11. Visit Ottawa, Ontario
While Toronto is one of the biggest and most impressive cities in Canada, it certainly isn't the only one. Visiting the Canadian capital city, Ottawa, is one of the best ways to spend your weekend in Canada. Depending on the season of the year, you can partake in many different activities, including film festivals in the open.
12. Don't miss out on Niagara Falls
How could there ever be a list of the best ways to spend your weekend in Canada without including Niagara Falls? This natural wonder that's located partly in Canada is a sight that you can't and shouldn't miss. We are sure that this is one of those sights and moments that you aren't likely to forget.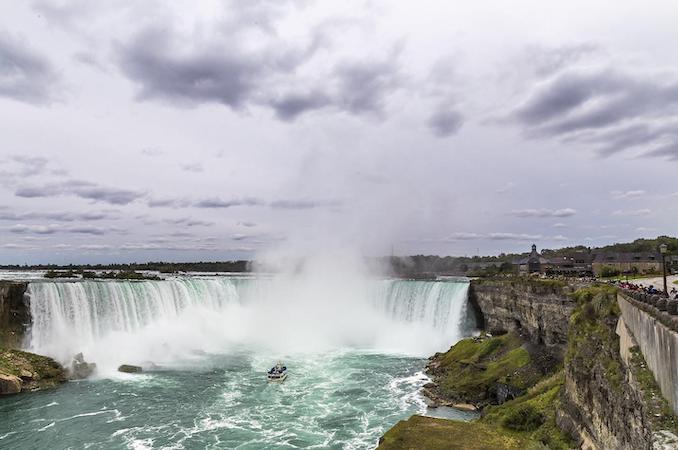 13. Don't forget about Niagara on the Lake
You are very likely to find Niagara Falls on almost every list of the best things to do in Canada. But you shouldn't forget about Niagara on the Lake, which is close enough to Niagara Falls, making the two the perfect duo for a fun weekend getaway. Prepare yourself to try out some great wine while touring the wineries. The experience wouldn't be complete without it.
14. Schedule a visit to Montreal, Quebec
If you are a history lover, then we have just the thing for you – a weekend visit to Montreal, Quebec. This city is rich in history, with the Notre-Dame Basilica leading the way. Apart from its rich history, Montreal is also filled with great shopping opportunities which can be found in the modern part of the city. We certainly love this timeless mix of modern and traditional.
15. Victoria, British Columbia
Finally, if you want to spend your weekend on and around water, then you should make a stop in Victoria, British Columbia. Boarding its whale-watching tour is certainly one of the best ways to spend your weekend in Canada, as you will get to explore the underwater world of Victoria. And the experience is going to be even more special if you couple it with another activity from the list.