The National Ballet's production of Broadway classic, A Streetcar Named Desire, contains content that pushes boundaries, just as it surely did over 70 years ago when Pulitzer Prize-winning playwright Tennessee Williams premiered the play in 1947. Suicide, rape, homosexuality, mental illness, penury and death are key elements to the Streetcar story – some people might find this ballet performance too radical, others will love it because it's totally modern. For those who are unfamiliar with this classic play, the story deals with a culture clash between two characters – Blanche DuBois, a fading relic of the Old South, and Stanley Kowalski, a rising member of the urban working class.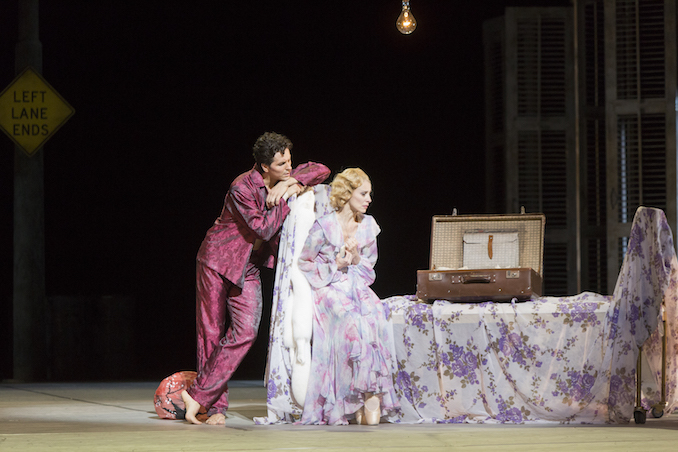 This production's big draw is not so much the story of Streetcar, but the fact that legendary, and somewhat controversial, contemporary choreographer John Neumeier has his dance DNA all over the dramatic choreography.  In Neumeier's version of the classic play, he's less concerned with simply retelling the exact narrative details of the original than with using the famous story of Blanche DuBois as a way of provocatively exploring themes of memory, madness and desire.
Act one starts with Blanche in a mental institution, dramatically reliving memories as a Southern belle; her wedding, being institutionalized, the decay of her Old South home Bell Reve, and disturbing activities at the Flamingo Hotel. This act is the necessary backstory to the more culturally familiar world of the second act when Blanche visits her sister Stella in New Orleans.
The two acts are radically different in mood. The first, set to music by Prokofiev, is like watching a sinking ship. The second, to music by Schnittke, is more jarring, and at times, uncomfortable.  However, both parts are seen and experienced through Blanche and, taken together, create a wholly unique and modern interpretation of one of the seminal works of 20th century drama.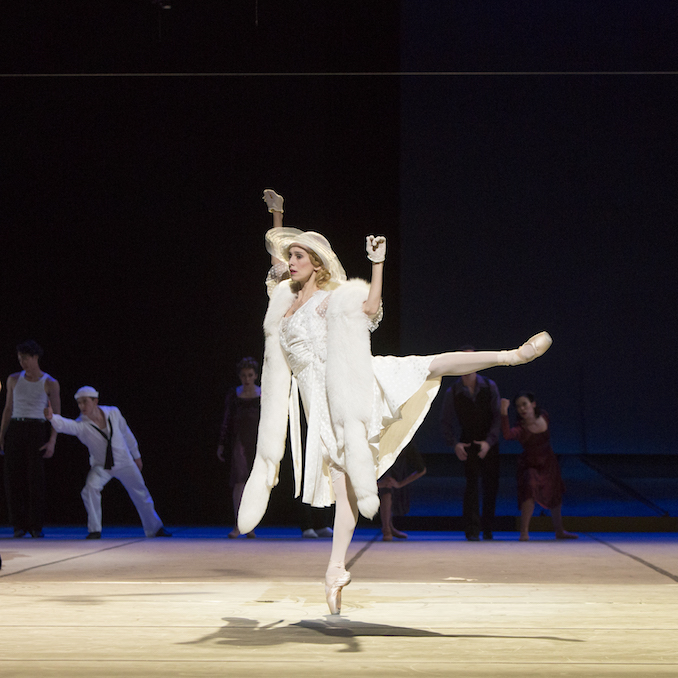 Where Streetcar Starts; A Short History
The original debut of A Streetcar Named Desire on Broadway starred Marlon Brando and Jessica Tandy. The show closed in 1949, after 855 performances, and launched a national tour. The first film adaptation was in 1951, starred Brando and Vivien Leigh ~ it became a modern classic.
Choreographer John Neumeier was not the first to interpret and stage Streetcar as a ballet. The play was staged as a ballet for the first time in a production choreographed by Valerie Bettis in 1952 in Montreal.
A Streetcar Named Desire; A Modern Classic 
The opening night cast featured Principal Dancers Sonia Rodriguez as Blanche DuBois, Guillaume Côté as Stanley, Jillian Vanstone as Stella and Evan McKie as Mitch.
Show runs till Saturday, June 10, 2017 at Toronto's Four Seasons Centre for the Performing Arts.
For tickets and more information on A Streetcar Named Desire please visit http://national.ballet.ca/Productions/2016-17-Season/Streetcar-Named-Desire
Please note, A Streetcar Named Desire contains mature content.
If you prefer more traditional ballet, then check out the upcoming performance of Swan Lake, June 15 to 25, 2017.