Canadians of all ages and abilities will celebrate Canada's big 150th birthday with the country's largest dance event – because the best birthday parties are dance parties.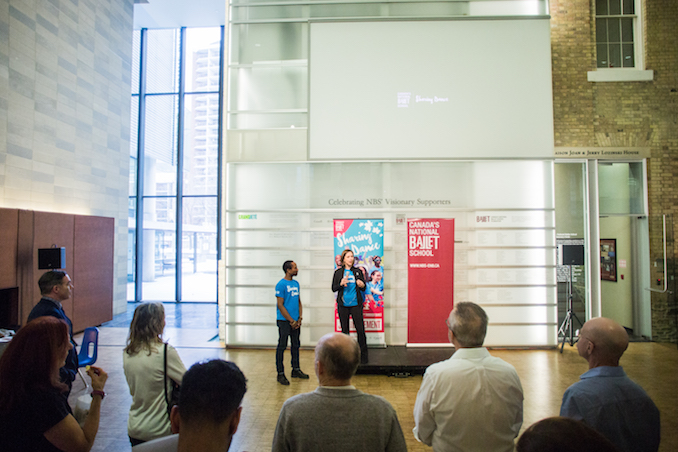 Since January, dance-loving Canadians have been shaking the winter blues away as they learn and rehearse a special choreography to commemorate the country's milestone birthday.
It is all part of an initiative by Canada's National Ballet School called Sharing Dance Canada 2017. As one of the Government of Canada's 38 Canada 150 Signature Projects, the program has a goal of engaging all Canadians in dance, making it easy by offering access to free dance resources.
This year, four Canadian choreographers – all of whom represent distinct styles of dance, cultural backgrounds and geographical locations across the country – have joined forces to create a choreography that embodies and celebrates Canada's diversity, artistic identity and the vibrant stories of the country's citizens. Choreographers include Kimberley Cooper (Calgary), Eugene Baffoe (Winnipeg), Tracee Smith (Toronto) and Roger Sinha (Montreal).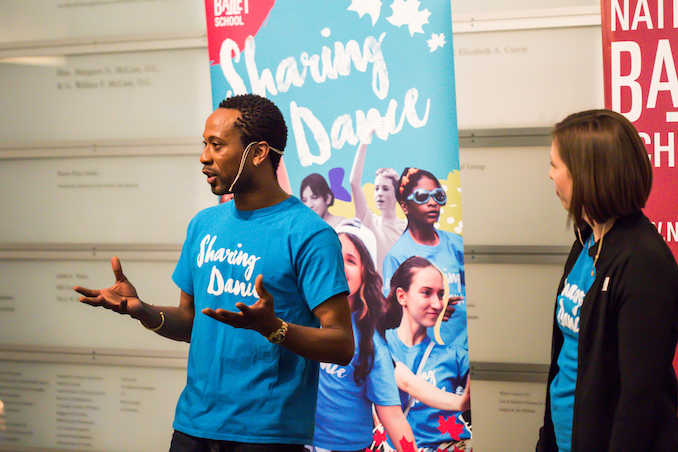 The choreography is set to a specially remixed piece of Canadian music by Laura Silberberg-Sgroi remixed by Skratch Bastid and performed by the Afiara Quartet featuring Inuit throat singer Tiffany Ayalik, who was born in the Northwest Territories.
You can learn the moves yourself through the online rehearsal videos and toolkits (so if you're a little rusty in the coordination department, you can start by shaking that body in the comfort of your living room). If you're one to feed off the energy of others, you can unite in dance at the free open rehearsals led by dance professionals in communities across the country.
This includes rehearsals at Toronto's National Ballet School every Monday, Wednesday and Friday, 6:45-8:00pm.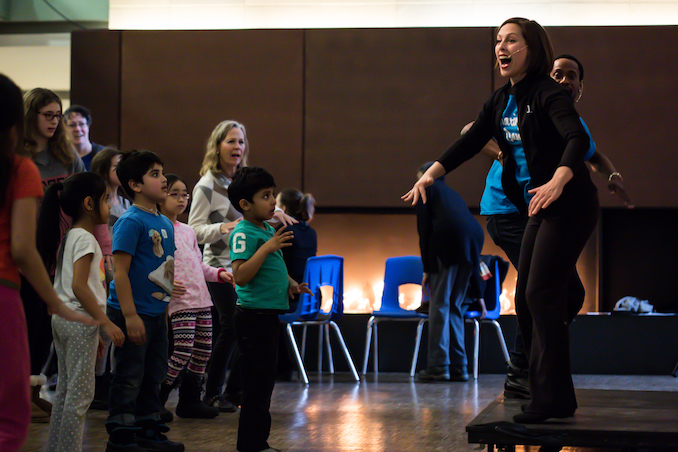 Once you have the choreography down pat like a pro (or even if you don't; nobody's judging), it's then time to show off your skills as you celebrate the "true north, strong and free," at one of the nation's signature official Sharing Dance Canada 2017 events in Halifax, Montreal, Toronto, Winnipeg and Calgary in community performances beginning June 2.
Across the country, hundreds of official and grassroots Sharing Dance Canada 2017 events will take over schools, community centres, long-term healthcare centres, dance studios and more. This includes a mass gathering at Yonge-Dundas Square on June 2.
So, if you're in the market for a massive energy rush that's rooted in the love of the country, you may want to mark it in your calendar now.
Visit the Sharing Dance Canada 2017 website for more info.