We're thrilled here to see a competition that brings the art of doodling! Google launches this year's Doodle 4 Google competition that invites kids across Canada to redesign the Google logo. This year's competition theme "What I see for Canada's future…."  offers entrants the opportunity to win tens of thousands in prizing and a chance to be featured on Google.ca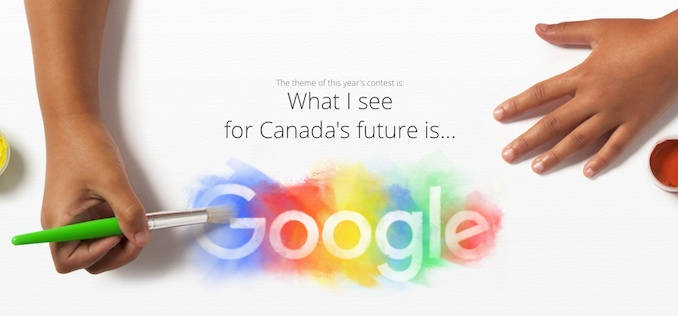 "Doodle 4 Google is a chance for young Canadians to dream and think big. At Google, we are trying to make the future world a better place, by building new technologies, investing in initiatives and making the internet more accessible," said Google vice-president and Google Canada managing director, Sam Sebastian. "This year's competition is all about celebrating the future of Canada. We're excited to see how students imagine the next 150 years!"
Student's doodles will be judged on artistic merit, creativity and originality, and resprsentation of the theme. A panel of guests judges and Google employees, including YouTube stars Mitchel Moffit and Gregory Brown of AsapSCIENCE, the Honourable Kirsty Duncan, Minister of Science, En Masse co-founder Jason Botkin, president of the National Inuit Youth Council Maatalii Okali and Google Doodler Sophie Daio, will select the top doodles across grade groups. Following a public vote, four grade group finalists will receive a trip to Toronto, where the first place winning doodle will be announced.

We love seeing how Google recognizes and celebrates everything globally and offers the significance of the recognition. Check out what they did on September 29, 2015 when scientists discovered evidence of water found on Mars, Last day of the Canadian Penny, and the Anniversary of the 1st use of the Canadarm in space, published on November 13, 2012: Other doodles we found fascinating: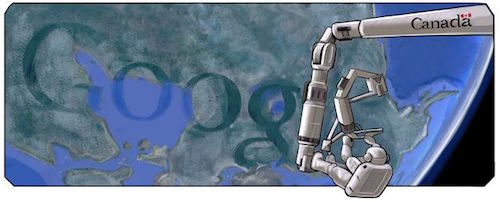 Laura Secord's 239th Birthday, on September 13, 2014: You knew she was more than a chocolate legend, right? She was a Canadian heroine! She warned British forces of an impending American attack during the War of 1812. Second walked 20 miles in the early mornings to the Depew House, the HQ of British lieutenant and war hero James FitzGibbon.
Lucy Maud Montgomery's 141 Birthday, published on November 30, 2015: One of Canada's most celebrated writers best known for novel Anne of Green Gables, as well as the series. Originally it was rejected by every publishing house but she tried again a few years later and found interest. Her story about the red-headed girl in PEI became a smash hit.  She was the first Canadian woman to be made a member of the British Royal Society of Arts and was also appointed an Officer of the Order of the British Empire.
This year, students can submit a doodle made from almost any medium…including code! Ladies Learning Code created an online tutorial offering inspiration and a step-by-step guide to coding a Google doodle.
All throughout the month of April, parents and kids can visit the Art Gallery of Ontario to get inspired and create a doodle during Family Sundays
Interested students, parents and teachers can visit g.co/d4gcanada for contest rules, more information and to download entry forms.
Last day to submit a doodle is May 2, 2017.