If you're an avid reader and have a growing collection of books, you know how important it is to keep them organized on your bookshelf. One of the best ways to accomplish this is by using bookends. Bookends not only keep your books upright but can also add a decorative element to your bookshelf. But with so many bookends available, it can be tough to figure out which ones are best for you. Below we have put together some suggestions for your bookends. If you are looking to stock your shelves with some new items, you can find some great spots from Halifax to Vancouver. If you are in Toronto, be sure to check out our post about the best bookstores in Toronto. On the West coast? We recommend the best bookstores in Vancouver for their great quality and selection of books and accessories.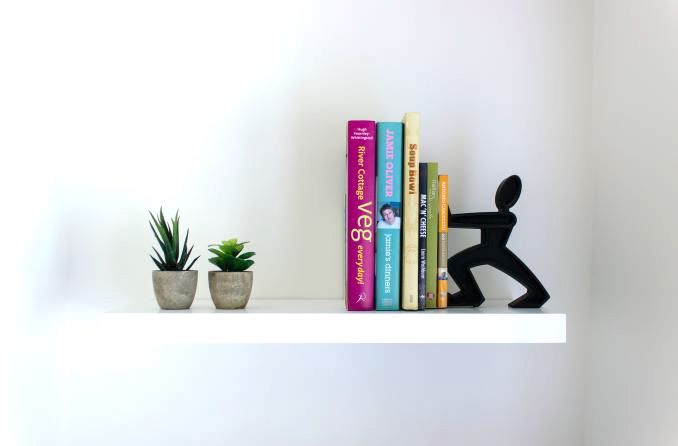 Practicality and Stability:
First and foremost, a good bookend must be practical and provide stability to your books. It should be sturdy enough to hold books of varying sizes and weights without toppling over. Look for bookends made from durable materials such as metal, wood, or stone. Consider the weight and height of your book collection and choose bookends that can support them securely.
Aesthetics and Style:
Bookends can be a fantastic way to add character and style to your bookshelf. Consider the overall theme or design of your space and choose bookends that complement it. For a traditional look, opt for classic designs with intricate patterns or antique bookends. If your space has a modern or minimalist vibe, sleek and simple bookends can be a great choice. Remember to keep in mind the best bookstores in Vancouver and the unique atmosphere they offer when selecting bookends that resonate with the local bookstore experience.
Personalization and Individuality:
Bookends can reflect your personality and interests. Let your bookends showcase your passions by selecting ones that resonate with you. For example, if you're a nature lover, choose bookends shaped like animals or plants. If you're a travel enthusiast, opt for bookends featuring landmarks from around the world. Don't be afraid to get creative and select bookends that reflect your unique style and taste. This adds a personal touch to your book collection while celebrating the diverse bookstores in Vancouver.
Functionality and Versatility:
While bookends primarily serve as functional items, they can also have additional features to enhance your book storage experience. Look for bookends with built-in storage compartments or shelves, allowing you to store small items like bookmarks, reading glasses, or writing utensils. Alternatively, consider bookends that double as decorative pieces, showcasing small potted plants or sculptures alongside your books. These multi-functional bookends not only provide stability but also optimize space utilization.
***
In the world of book organization, a good bookend can be your secret weapon. By combining practicality, aesthetics, personalization, and functionality, you can elevate your bookshelf or library to new heights. So, embark on your bookend hunt and watch as your book collection becomes a testament to your love for books.