Books make the world go round! Plunging into the pages of a book is something special. Bibliophiles or avid book lovers will admit this. As a storyteller and literature-enthusiast, I must say it gets more refreshing when you visit a snug neighbourhood bookstore. Toronto is no stranger to outstanding independent bookstores and booksellers.
We recently spoke with iconic bookstores that offer a range of literary genres. From classics, fantasy, poetry, mysteries, science fiction, action & adventure, non-fiction, historical and contemporary fiction, among others, these bookstores supply thrilling page-turners. Likewise, with a rare and latest collection of books displayed on the shelves, you can explore the literary magic soaring in the mid-air at these beloved bookshops.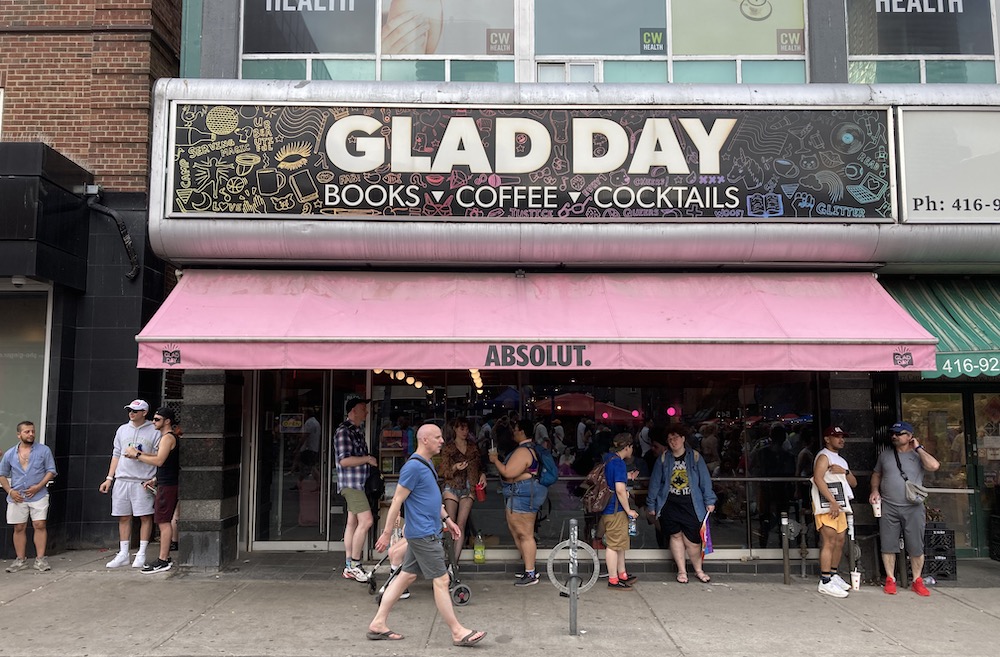 Noted as the "oldest queer bookstore in the world", Glad Day serves the LGBTQ community. You'll discover current queer Canadian favourites and a curated collection of classics, young adult novels, speculative fiction, fantasy, erotica, horror, two-spirit and indigenous narratives.
Opening the bookstore in 2017, their inventory is shaped by the Leslieville community. With an admirable selection of books, the independent bookstore carries fiction, non-fiction, art books, poetry, gardening books, graphic novels, cookbooks, and genre fiction to name a few.  When you visit, you will find an equally large children's area with books for all ages. Not only a big-league bookseller, but the bookstore is also committed to representing diverse voices and perspectives of Canadian and international authors.
Type Books – (883 Queen St W. – 2887 Dundas St W. – 427 Spadina Rd)
With three locations (Queen West, Junction, and Forest Hill), Type Books is a getable locale to pick up all kinds of noteworthy books. Specializing in non-fiction, revealing cookbooks, new releases, and books for young readers, this bookstore delivers an excellent collection of books that you can gift to a friend or loved one.
As the oldest science fiction and fantasy specialty bookstore in the world, Bakka-Phoenix has been active since 1972. Hosting book launches and serving as a nest for domestic and international authors, including well-known Toronto authors like Cory Doctorow, Nalo Hopkinson, this bookstore boasts lots of exciting books. So, if you are muddled about what to read, drop by and grab a copy!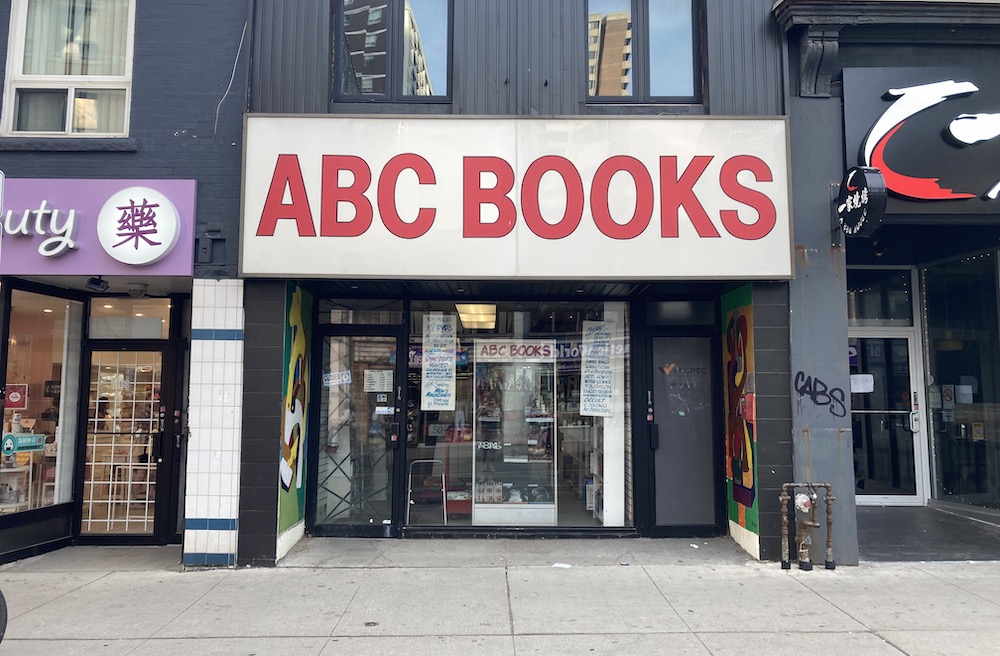 Carrying an excellent range of bulk used and rare books, this is one versatile bookstore. Located at 662 Yonge Street, this bookstore displays and specializes in fiction and non-fiction; music, contemporary literature, history, science, cooking, psychology, philosophy. Go check them out!
Founded in 1988, Seekers Books opened as a metaphysical bookstore and continues to offer used and rare books. With a focus on scholarly print, spirituality, philosophy, religious and esoteric books, this independent bookstore presents wide-ranging titles. Located at 509 Bloor Street West, Seekers Books is a favourite for ardent bookworms.
This all-embracing bookstore has been around for many years.  Located at 468 College Street, this charming spot is home to second-hand books. Check out the selection of books in poetry, fiction, cooking, art, architecture, graphic and illustrated, drama, and many others.
Situated at 779 Bathurst Street, this renowned independent bookstore offers a rarity of books. This prominent bookstore specializes in a multicultural set of literary works. Specializing in books from the African Caribbean diaspora and the Global South, this inviting spot brings you a masterpiece of subjects in fiction, religion, social science, education, biography & autobiography, body, mind & spirit, and many more. So worth checking out!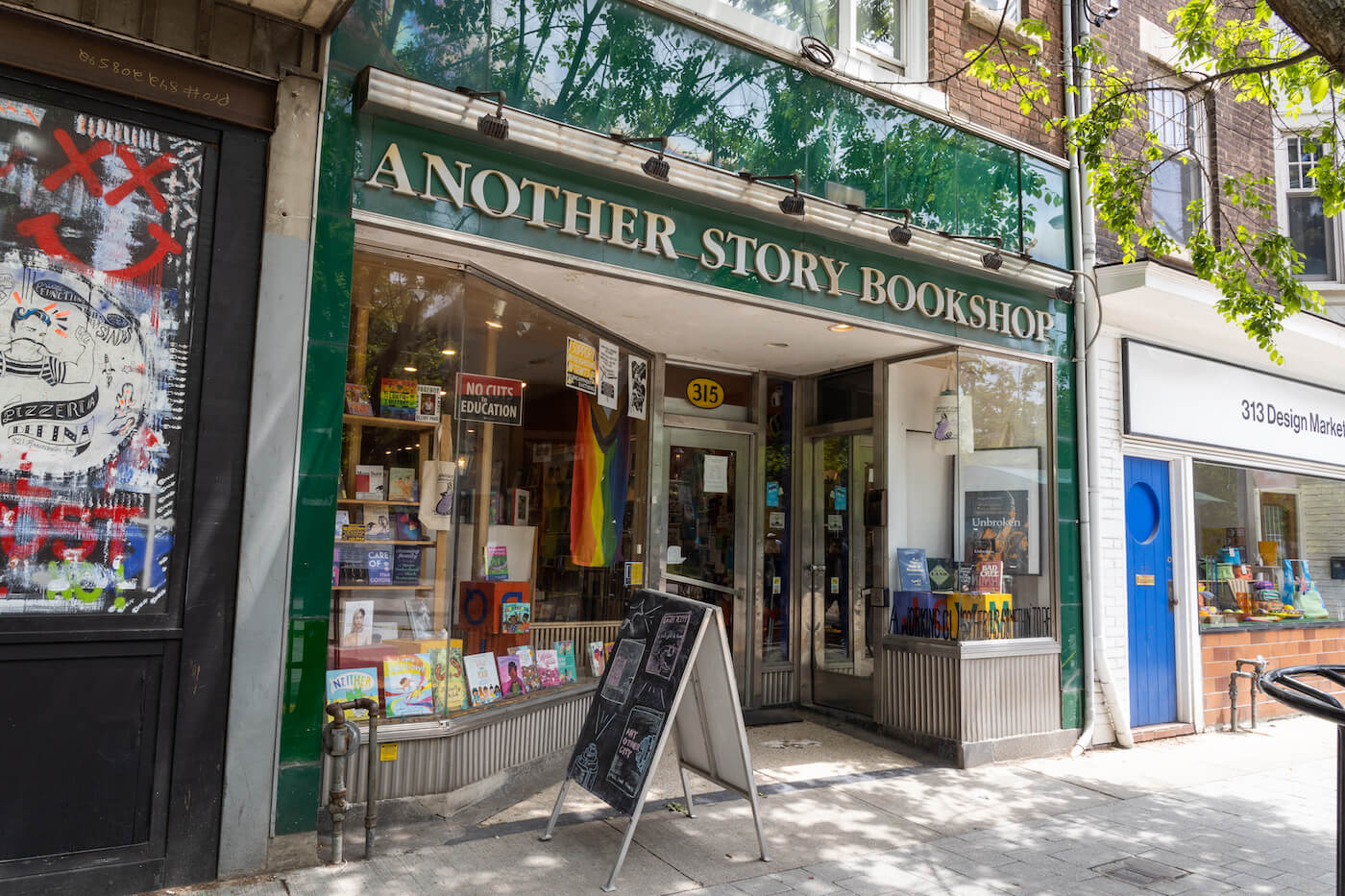 Located in the west end neighbourhood of Roncesvalles, Another Story Bookshop's guiding principles are those of diversity, equity, social justice, racial justice, indigeneity, and queerness. Since 1987, this radical bookstore has provided and prioritized "own voices" literature for marginalized communities. Children's books and young adult literature are also a major draw. To such an extent that half of the store is dedicated to them. To sum up, the bookstore also works with local school boards, classrooms, and school libraries across southern Ontario.
Located at 672 College Street, right in the heart of the city, you can explore a thoughtfully selected variety of books, including horror fiction, mystery, literature, poetry, martial arts, jazz and other appealing works. Also, don't miss out on the enthralling live music while you're at it.
This well-rounded independent bookstore is located at 650 Bloor Street West. Offering a generic selection of books at a budget-friendly price. At this store, you will find all sorts of enriching books, literature, children's and picture books, science fiction, mystery, poetry as well as comics.
Book City – (348 Danforth Ave – 1430 Yonge St – 1950 Queen St E)
Book City is here to stay. With over four locations across Toronto (Beach, Danforth, Yonge & St. Clair, Bloor West Village), this bookstore displays and sells everything from wide-ranging books in literary fiction, non-fiction, cooking, young adult fiction, politics, history, kids chapter books and graphic novels, biographies.
Located at 98 Harbord Street, this big-name bookstore specializes in mental health books and showcases books from domestic and international authors. In the reading lists section and shelves, you will find new releases and best sellers in psychoanalysis, mind & body, drama and performance, history, photography, social & political issues, social justice, and many more.
Located at 1067 Bloor Street West, the Monkey's Paw is a vintage and rare bookshop offering unusual 20th-century printed matter, with special emphasis on visual culture, obsolete opinions and technologies, earnest works on highly specific topics, books as artefacts, and pop detritus. The rare bookshop is home to the Biblio-Mat, the world's first randomizing vending machine for old books. Just east of the Dufferin subway station, the store is open for browsing Tuesday to Sunday.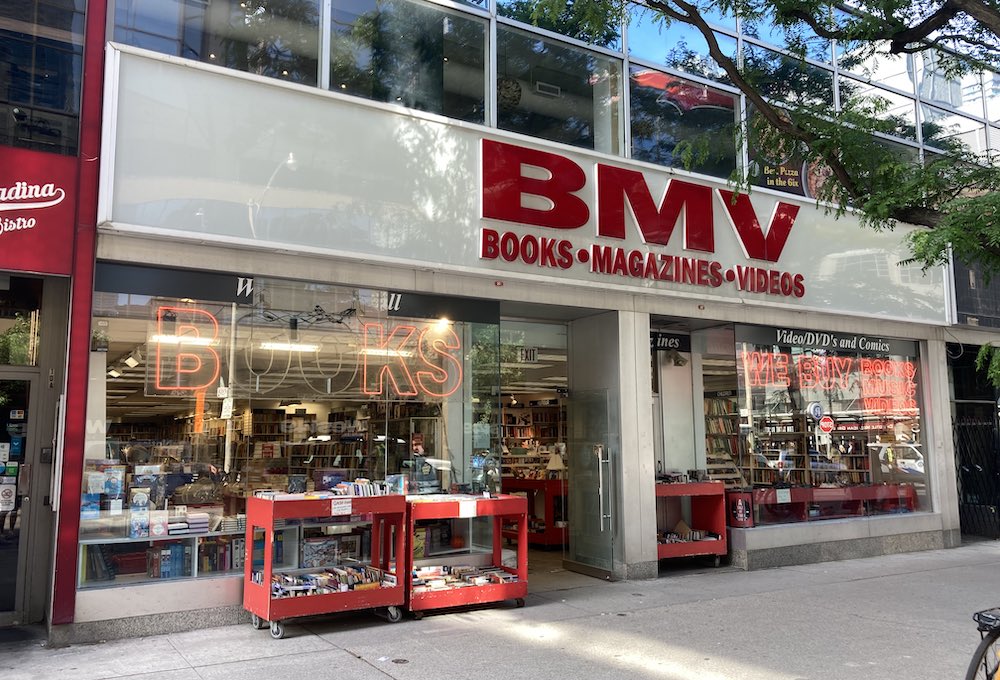 BMV Books – (10 Edward St – 471 Bloor Street West – 2289 Yonge Street)
With there three locations (Annex, Downtown and Uptown), BMV sells second-hand books and new releases, including comic books, magazines, graphic novels, and other titles.
Selling an eclectic selection of books, you'll find varied books on shelves and tables to choose from (fiction, non-fiction, memoirs, science, children's books, poetry, and new collections).
For over 50 years, many books have been selling at this bookstore. Besides new and used books for all ages, you'll find non-fiction, contemporary fiction, poetry, biographies, and other reasonably priced books.
Located at 366 Adelaide Street West, the cozy bookstore specializes in literature, science and medicine, travel and exploration children's, sports & pastimes.
Located at 108 Queen Street East, this grand bookstore specializes in new releases from domestic and international authors, including biographies, history, poetry, fiction, and special orders.
This is a cool place that specializes in used, out-of-print, antique books. You can pick up books in art books, photography, architecture, monographs, and original graphics.