Roncesvalles, or Roncy as all of us who live and frequent the cutest neighbourhood in Toronto call it, is popping. Roncy is one of the last outposts of this city to maintain its village vibe while still being just a stone's throw from the downtown core. Load up your Presto card; we're heading to Dundas West station for a day exploring Roncesvalles!
Coffee Shops in Roncesvalles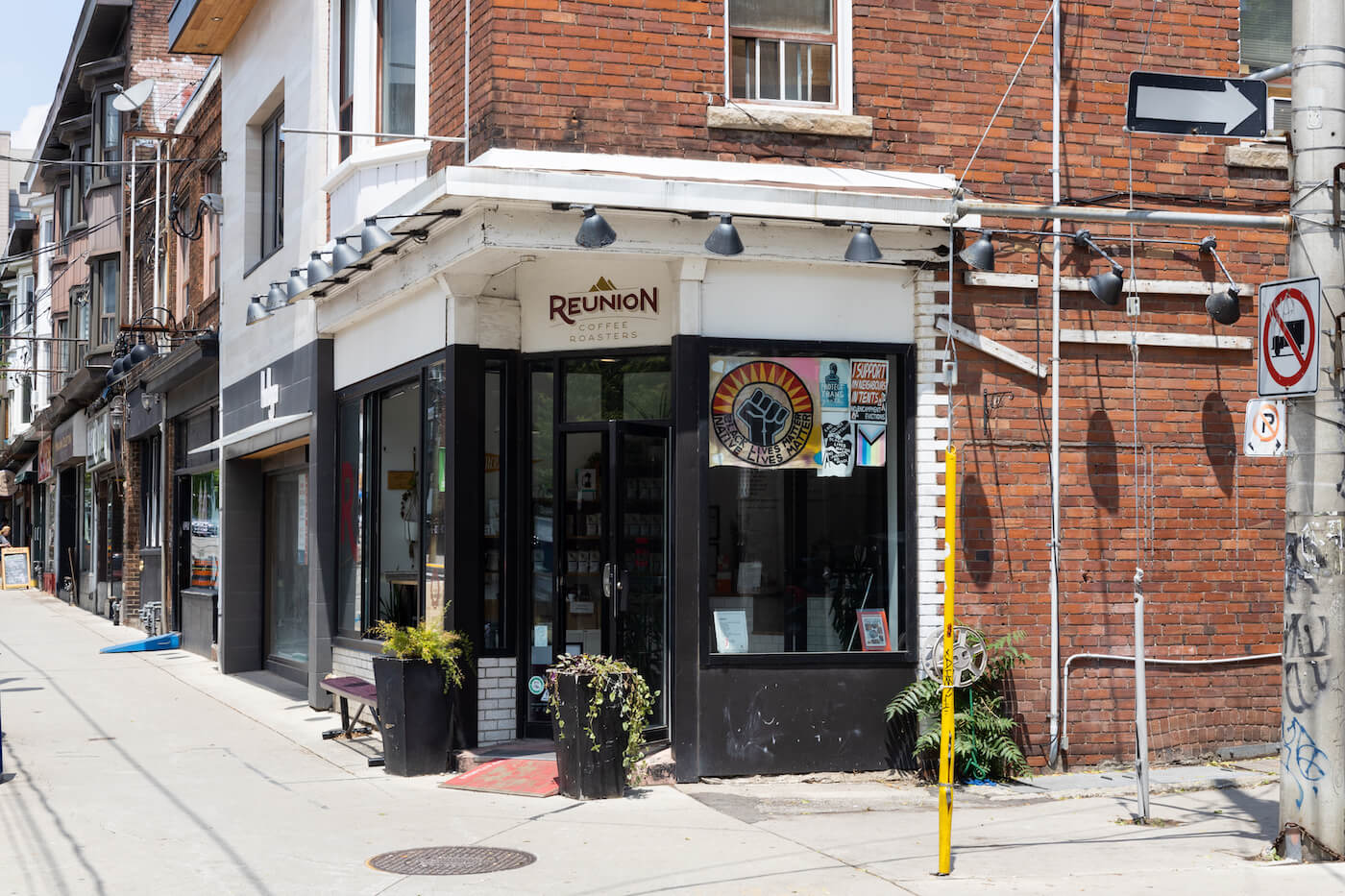 It is no secret that hipsters love a good well crafted cup of Joe, and Roncy is bumpin' with beanie hats and Doc Martens. The good news is that there are a BUNCH of excellent independent coffee shops to choose from as you walk down Roncesvalles high street. Some of these coffee shops include:
• Reunion (385 Roncesvalles Ave) – A Canadian, family-owned specialty coffee roaster.
• Cherry Bomb Coffee (79 Roncesvalles Ave) – Freshly baked pastries & coffee drinks brewed from house-roasted beans served in a snug setting.
• Ethica Coffee Roasters (213 Sterling Rd) – Espresso drinks made from house-roasted, ethically sourced beans, served in an industrial setting.
West Toronto Rail Path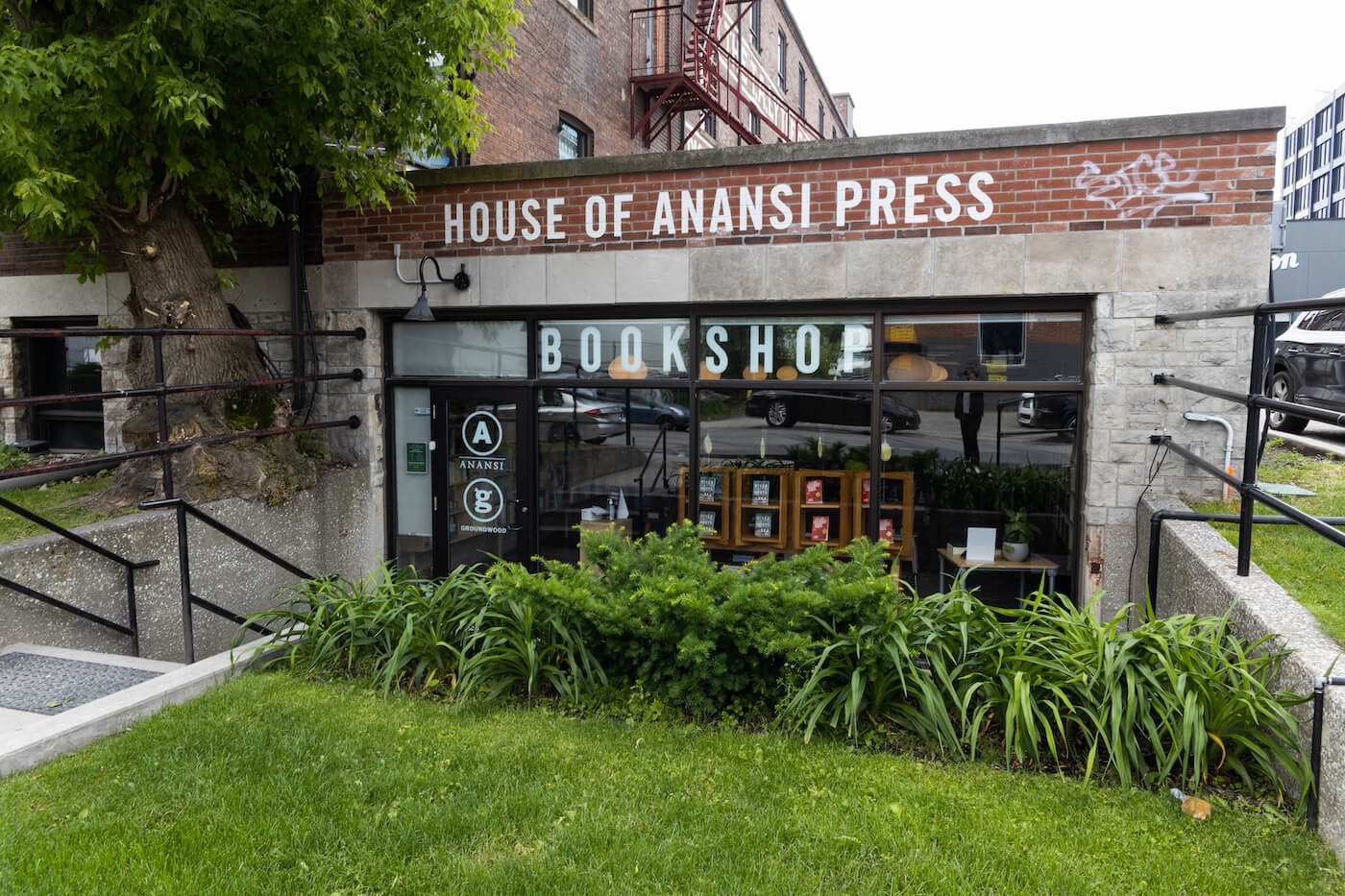 Roncesvalles is next to the emerging Sterling Road development, with the West Toronto Rail Path running along side it. Ramblers can enjoy less a less crowded urban stole along a shared bike path, with plenty of stopping off points. Some of our favourite places to check out include:
• Henderson Brewery (128A Sterling Rd) – Brewery that was also included in our list of The Best Breweries in Toronto.
• Ethica Coffee Roasters (213 Sterling Rd) – A specialty coffee roaster that has amazing pour overs.
• House of Anansi Press (Lower Level, 128 Sterling Rd) – A publishing house and bookshop.
• Museum of Contemporary Art (158 Sterling Rd #100) – A museum of contemporary works.
Museum of Contemporary Art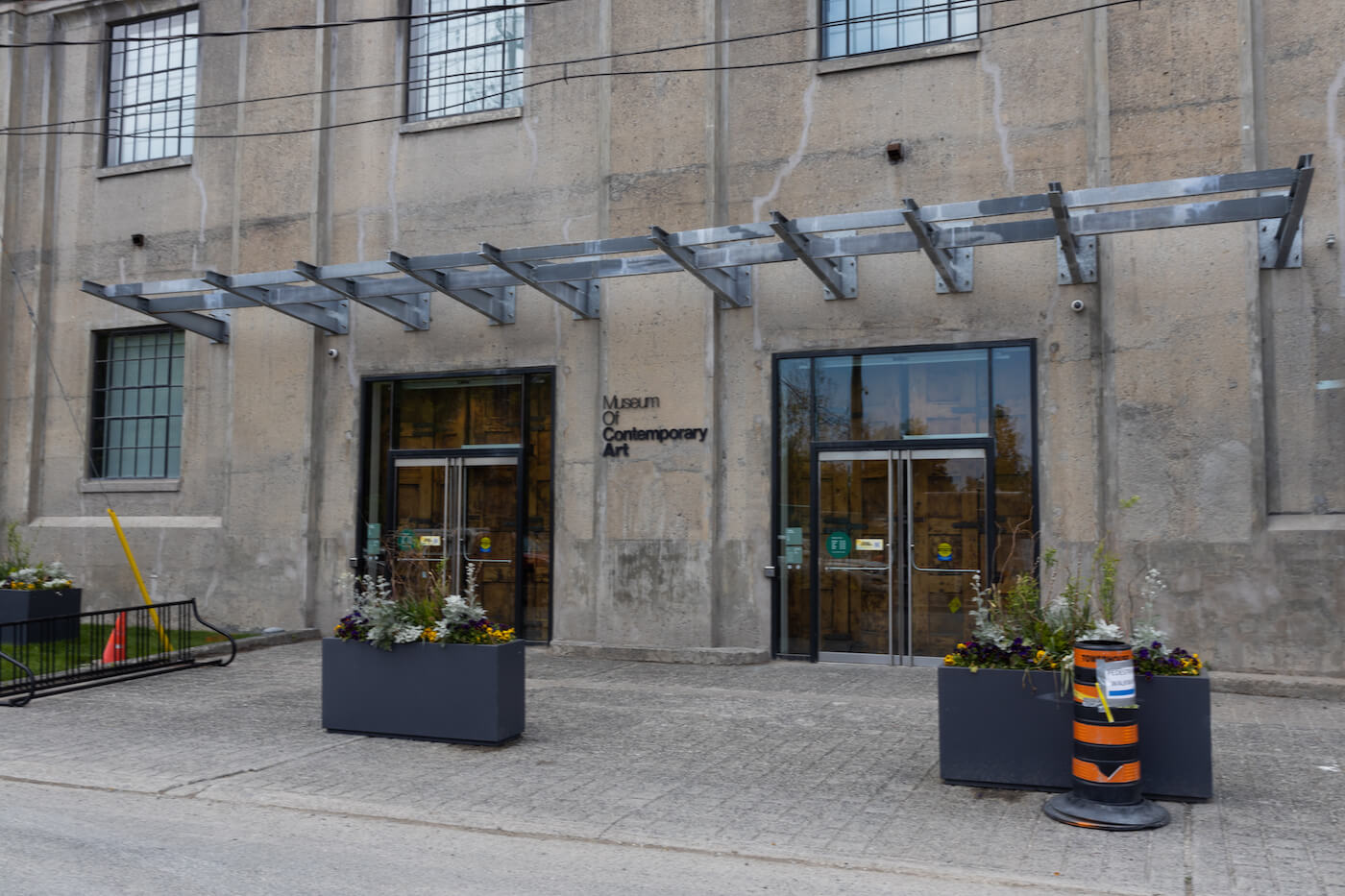 Also off the Rail Path, Toronto's Museum of Contemporary Art is an inclusive space that showcases modern work with a focus on the relationship between people, nature, culture and geography.  The building in itself is beautiful and a real historic landmark to an ever condofied city.
Hot tip: pop by on a Friday night! MOCA Free Friday Nights powered by Scotiabank where you can see exhibits brought to life with live performances, installations and pop-ups. 
Bandit Brewery
In a city with a thriving micro-brewery scene, Bandit is an absolute must-visit. Not only is the tap room stunning with a gorgeous year-round patio, Bandit Brewery also serve some of the best food in Roncy. I've long since suggest I might revolt if they ever take their beer-battered cheese curds off the menu, but there are also more refined dishes with a light Asian influence. The brews here are top notch and flights are available for the epicurious. It was also included in our list of The Best Breweries in Toronto.
Revue Cinema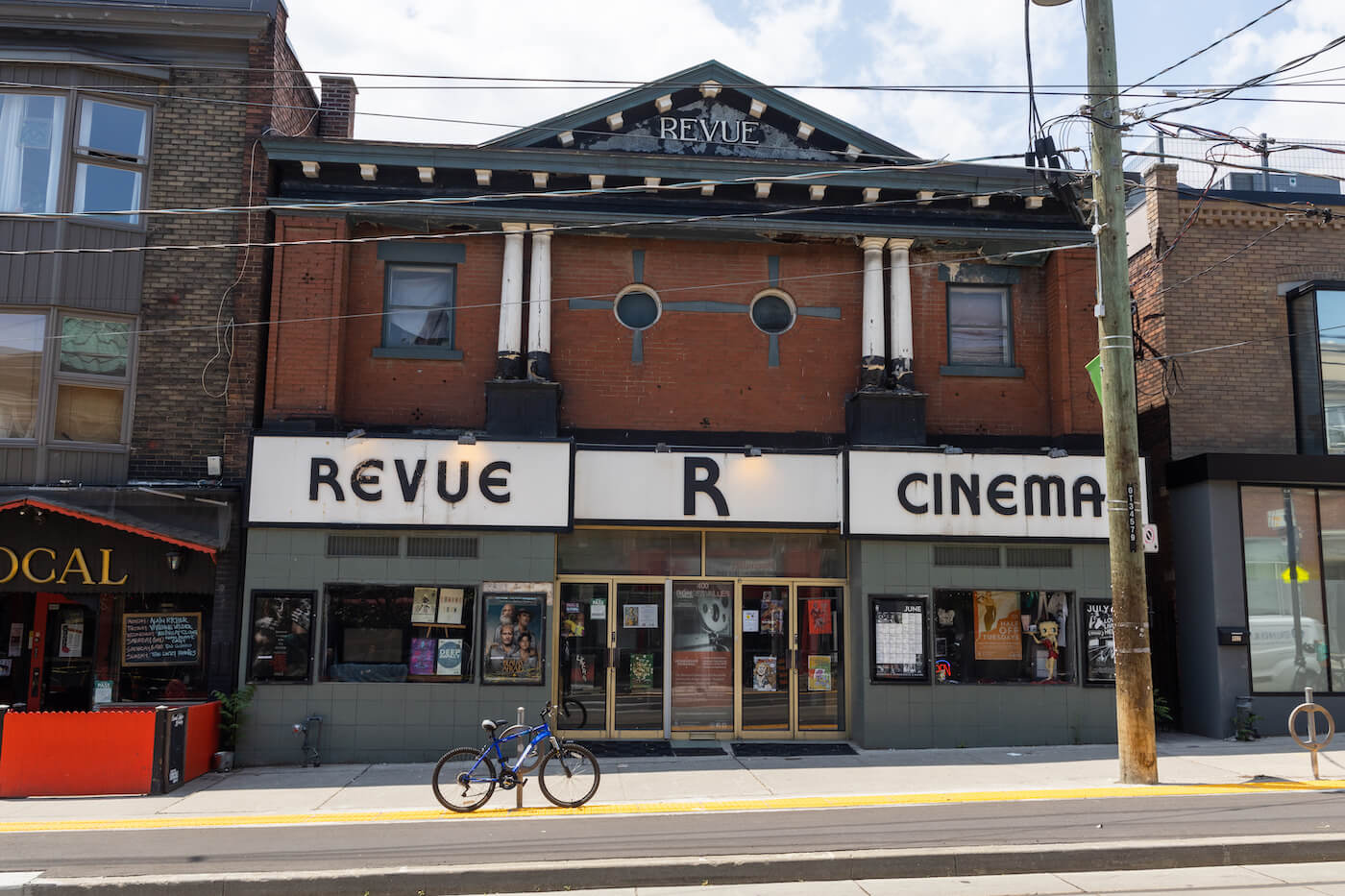 What a delight it is to visit an old movie theatre! Revue claims to be Toronto's oldest operating cinema. This not-for-profit community run picture house was established in 1912 and screens cult classics, indie movies and special features.
Check out their schedule HERE.
What to do in High Park
If you fancy a stroll with that coffee in hand, Roncy is right next to High Park, one of the city's biggest and most accessible green spaces. In the winter, the trails are well maintained for hikes and those who pack skates can skate on the ice rink. In the summer, the park comes alive and even plays host to Shakespeare in the Park for the season, which is a pay what you can cultural delight. Love animals? The High Park zoo is open – for free – year round!
Find our more on our post of Things to do in High Park.
Independent Stores in Roncesvalles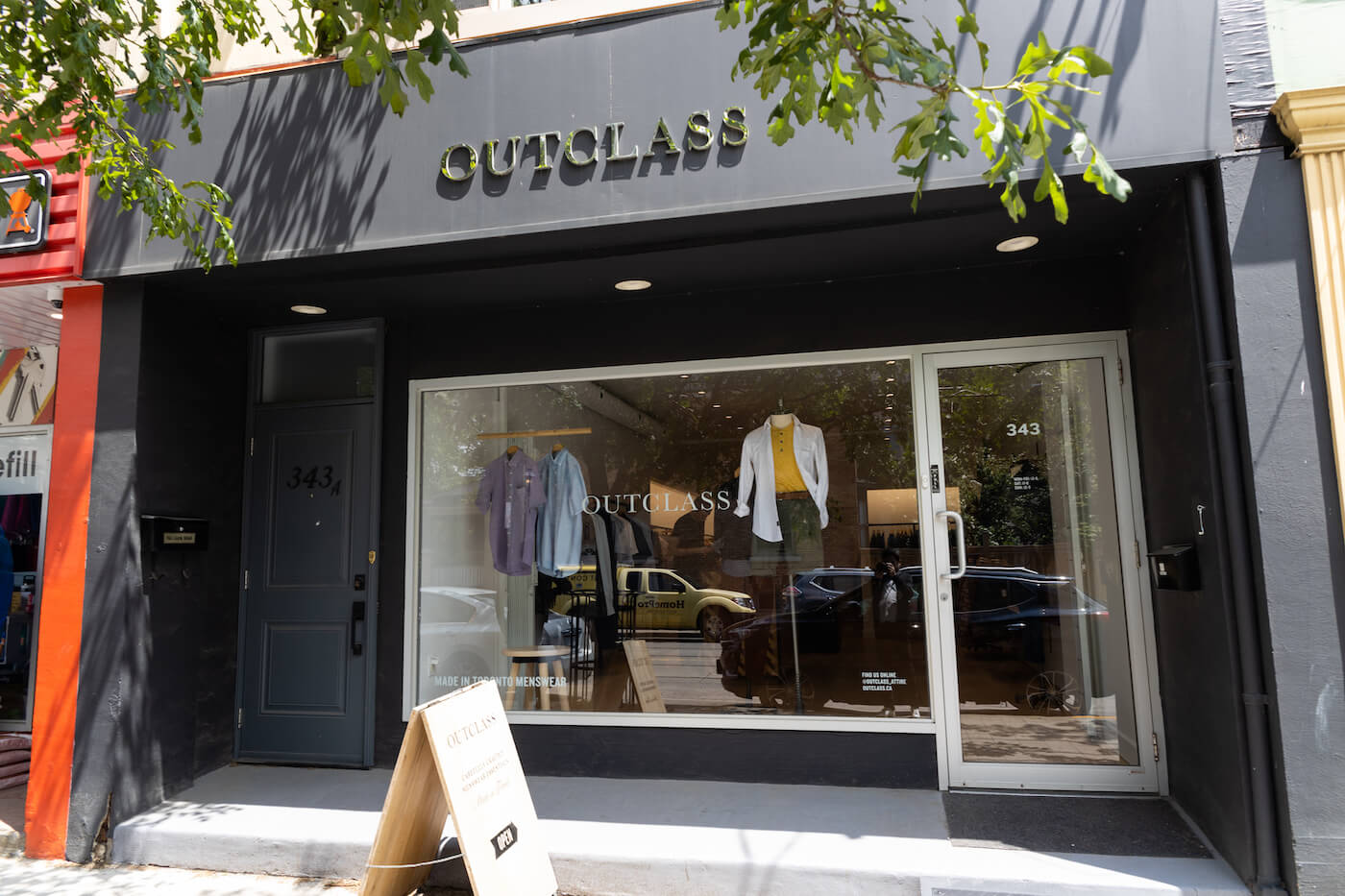 Roncesvalles High Street is one of the last remaining strips in this city where small, independent shops outnumber chains. From second hand book stores to cute markets, plant shops, vintaging clothing spots, jewellery stores and a pretty awesome 3D printed design shop, Roncy is worth a jaunt for the window shopping alone. Some shops you may want to check out include:
• Sunnyside Provisions (287 Roncesvalles Ave) – a specialty grocery, bottle shop with take out food at good prices & very kind staff. 
• Scout (405 Roncesvalles Ave) – independent gift shop with a focus on Canadian handmade and independent gifts and cards.
• Another Story Bookshop (315 Roncesvalles Ave) – independent book store that specializes in books on social justice, equity and diversity.
• Bossanova (103 Roncesvalles Ave) – Wine and beer shop that sells unique non-LCBO alcohol with knowledgeable staff.

• Fevers Vintage (55 Roncesvalles Ave) – A great vintage clothing shop.
• Outclass (343 Roncesvalles Ave) – A Canadian made menswear brand.
Restaurants in Roncesvalles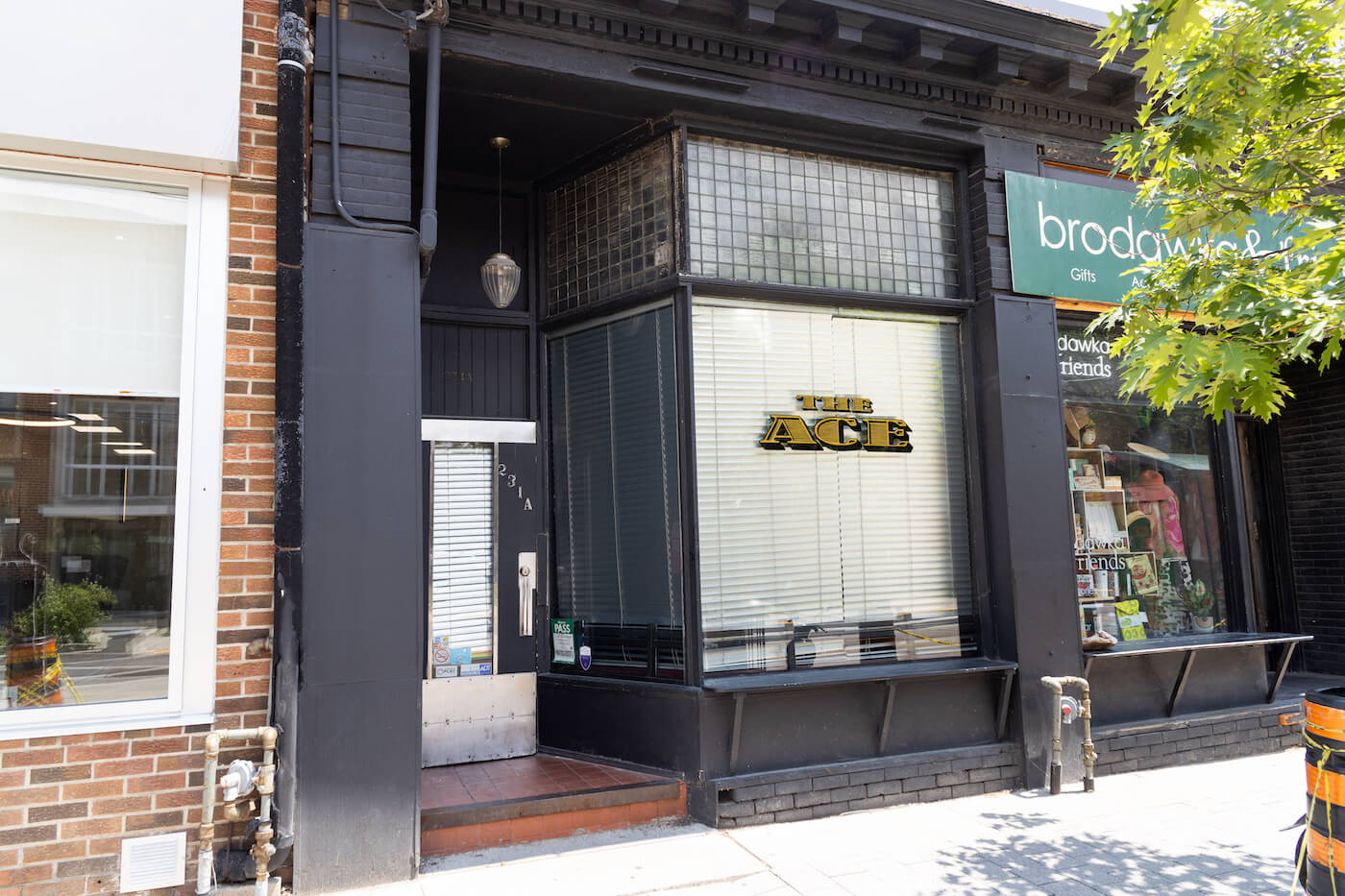 Home to a multitude of cuisines, Roncesvalles is a tasty delight at all times of the day. The newly revived Ace continues to be a hot brunch spot in the city, with Easy Diner also hitting the right notes at the end of the strip. La Cubana (392 Roncesvalles Ave) brings Cuban comfort food, Barque Smokehouse (299 Roncesvalles Ave) delivers barbecue to the neighbourhood and there is huge buzz for Musoshin Ramen (9 Boustead Ave). Indian cuisine restaurant, Dil Se (335 Roncesvalles Ave), was recently featured in the Toronto release of the Michelin Guide as well as being included in our Best Restaurants in Toronto post. Other restaurants to check out include:
• Ace (231A Roncesvalles Ave) – Also mentioned in the Michelin guide.
• AM Bagel (53 Roncesvalles Ave) – Delicious bagel sandwiches with many vegan options.
• Cafe Polonez (195 Roncesvalles Ave) – Longstanding restaurant with delicious polish food.
• Gold Standard (385 Roncesvalles Ave) – One of the best breakfast sandwiches around.
• Pizzeria Defina (321 Roncesvalles Ave) – Inventive wood fired pizzas that have won several awards.
Sorauren Farmers Market 
Sorauren Farmers Market (50 Wabash Ave) is one of the city's best farmers markets for local produce and absolutely POPPING in the summer months. During winter the market still runs, although it is indoors and a little more low key. Check out their website for their most up to date schedule. 
Pottery 
Looking for a fun and hands-on activity? Clay With Me (2112 Dundas St W) pottery studio has just opened up a second location in Roncesvalles. Wheel and hand-built pottery classes are available for three hour, four week and eight week classes, as well as special events.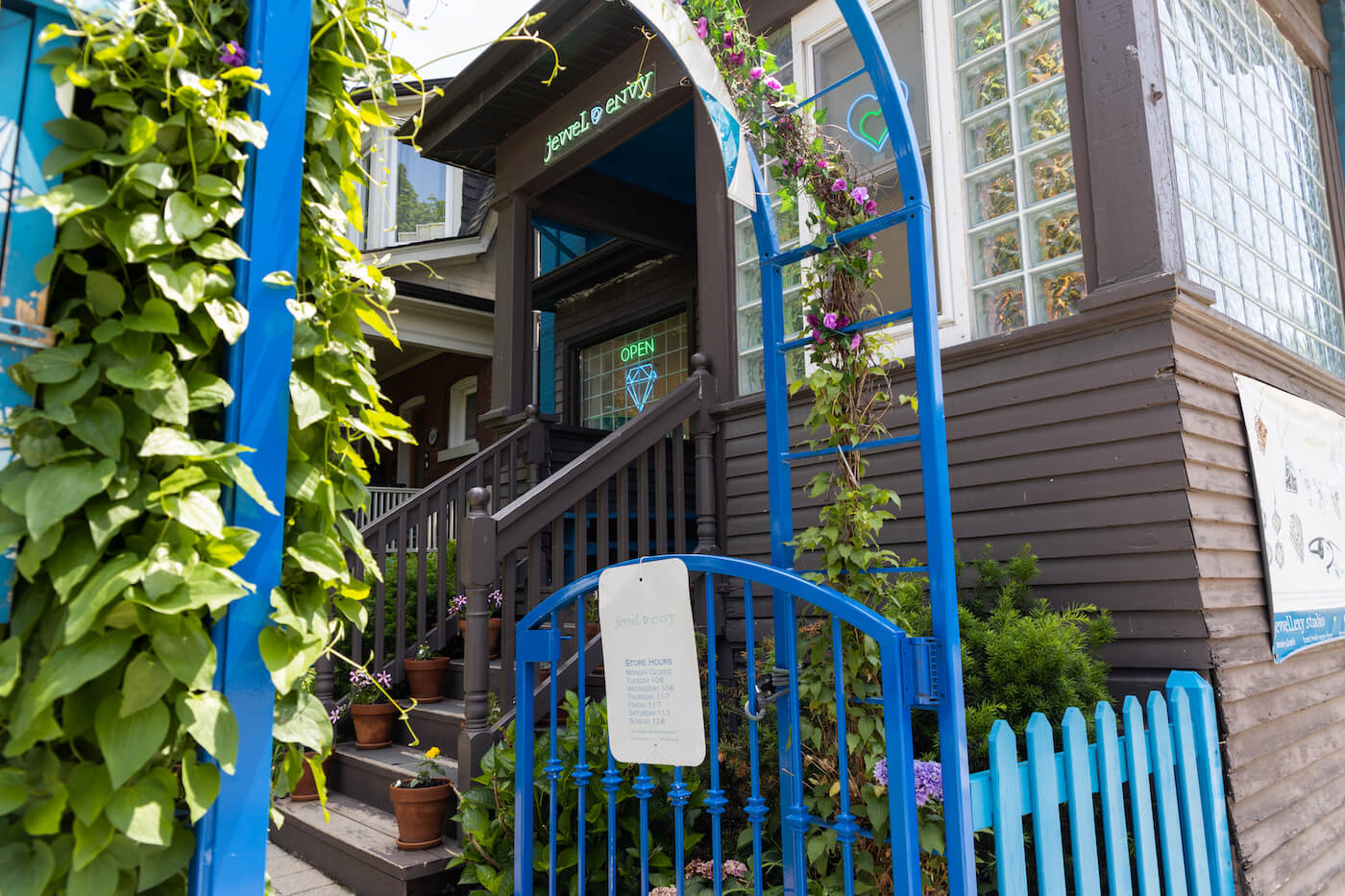 Jewellery Making
Become a goldsmiths, because why not! Roncesvalles is home to Jewel Envy (151 Marion St), a bright blue building worth a jaunt for the exterior alone. Here you can learn how to set jewels, make your own statement pieces, work with metals and hone your craft. We're into it!