In the past decade the Toronto brewery scene has exploded. Beer is officially booming, with plenty of small batch craft offering to please exploratory tastebuds. A lot of the city's breweries also have some great food as well as patios to enjoy a cold beer on during our warmer months. If craft beer is your jam, here are our top picks of breweries in the city. 
East End Breweries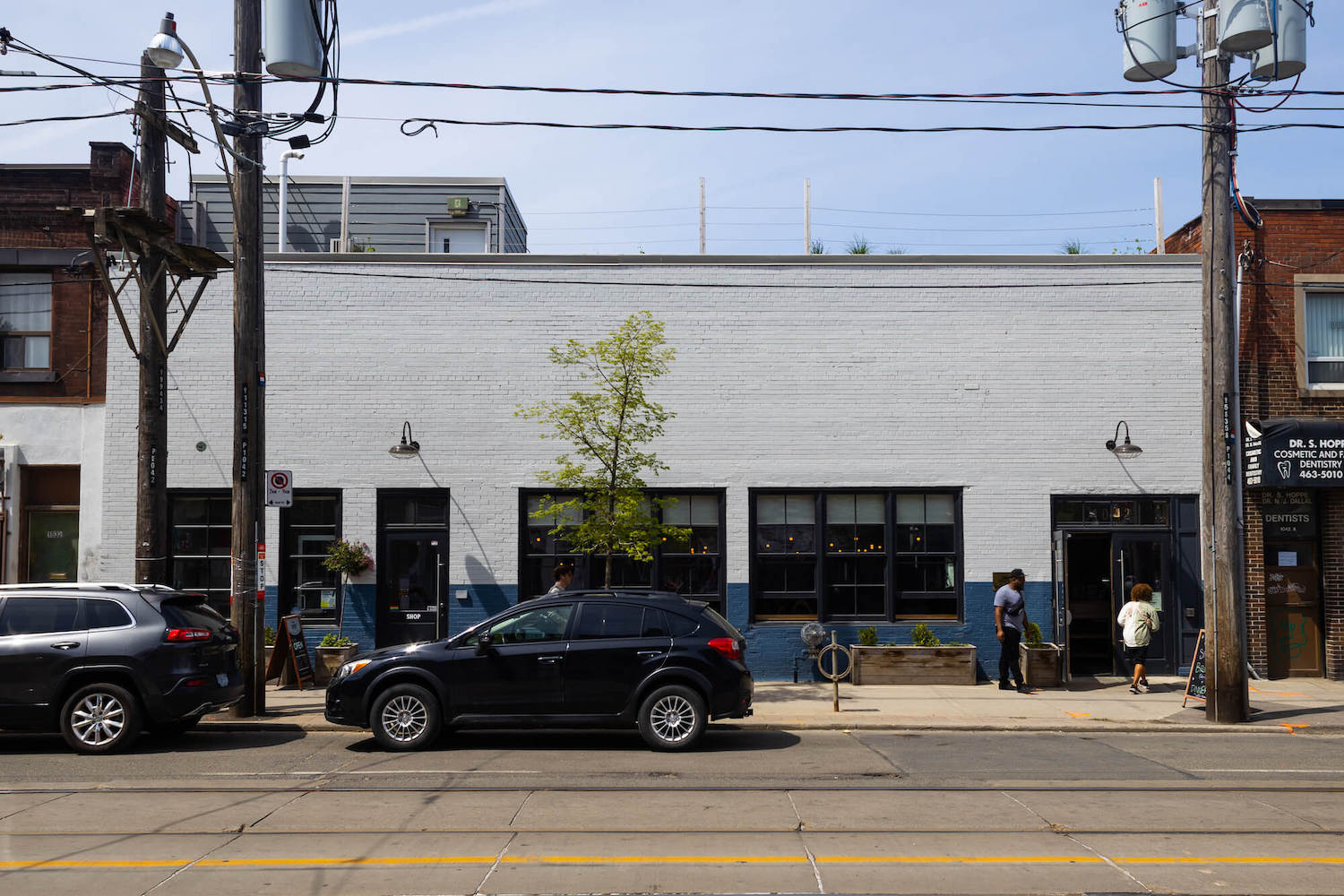 Avling 
Go to Avling for the beer, but stay for the incredible food menu. A conceptual urban farm with a stellar lineup of experimental beer, Avling exudes an atmosphere of Nordic hipster chiq. Beanie hats and colour pops punctuate a clean space, replete with on-tap brews made in house. Staples include a Pilsner, Saison and an I.P.A, and more exciting seasonal releases see tasty adventures such as a Lavender Sour, the Carillon Biere de Miel with raw honey from Ontario's Rosewood Estates. The largers and grisettes are also highly worthy of a swil. Avling is great at any time of day, but is especially popular for brunch and dinner. Try the smorgasbords; they're iconic.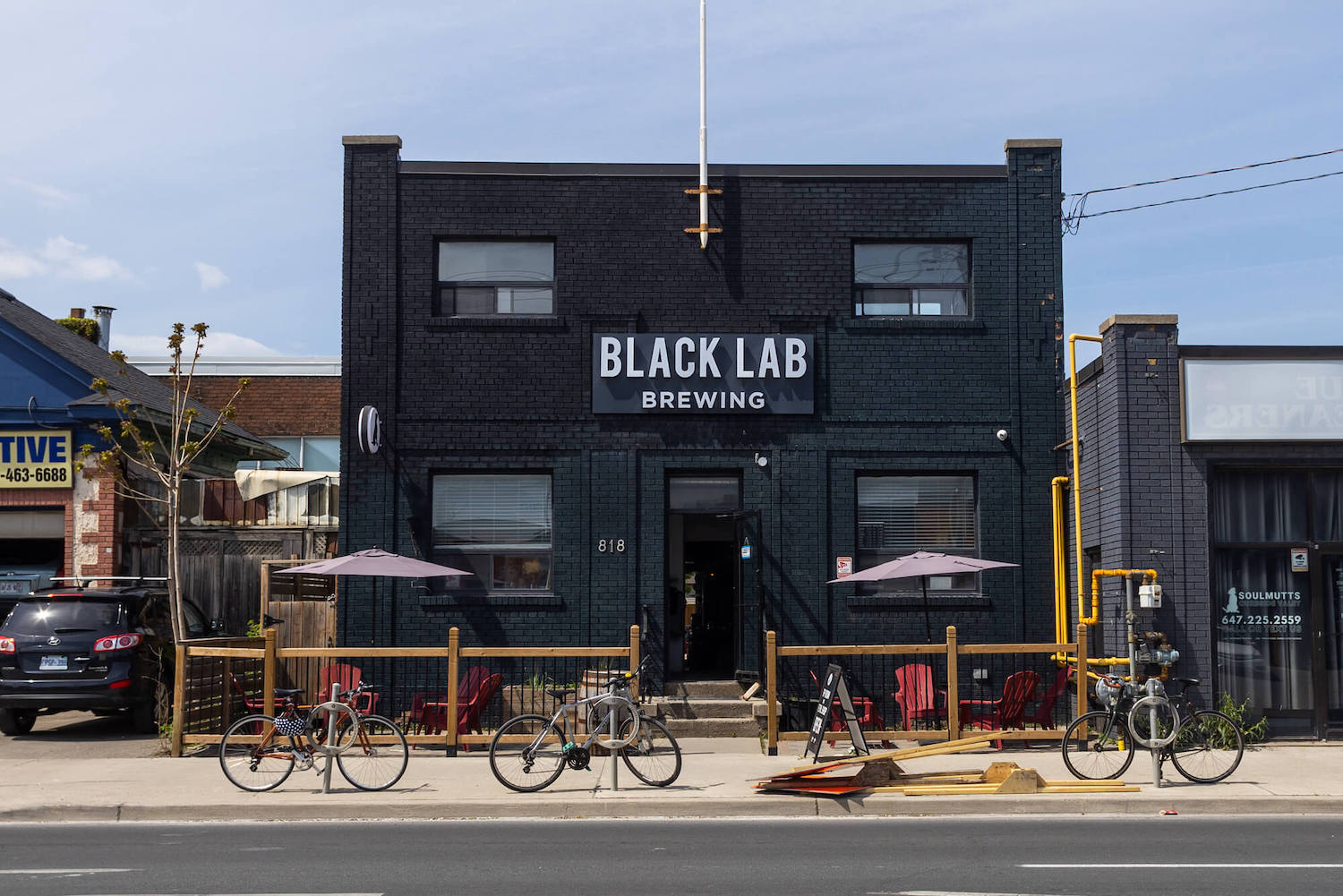 Black Lab Brewery 
Want to bring your pooch to the pub? No problem! Black Lab Brewery in the Eastend is fully dog friendly. Or, if you're an aspiring dog mom like me, chances are you'll get to pet a few good boys and girls while you're there. The Black Lab tap room offer flights, which is a major draw for those looking to try a little something of everything. The beer list rotates seasonally but you'll always be able to sip the Conerstone Black Larger, the Anubis Baltic Porter, a Double Dry Hopped IPA and the Needs More Dog Munich Dunkel and a Kennel Sour with a some weather appropriate iteration or another. There is no kitchen here, but Black Lab plays host to frequent culinary pop-ups.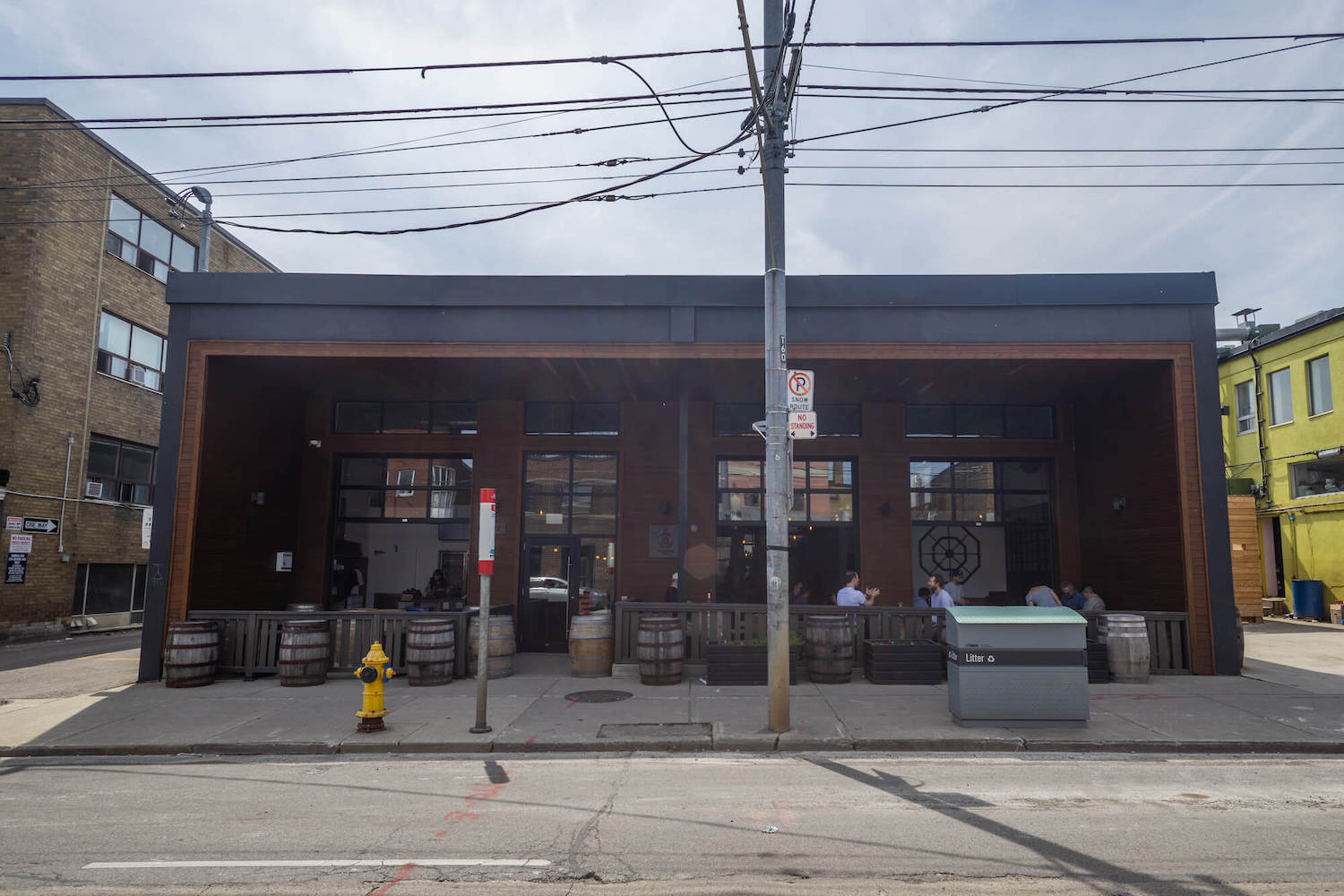 Godspeed
"Made with struggle and love in Toronto" is the Godspeed tagline, and the love at least is evident in each refined sip from this Japanese inspired brewery. Famous for their beloved Yuzu Citrus Saison, Godspeed also sell this in canned format through the LCBO. The Ochame Green Tea IPA is another menu must order, with the rest of the beer list presenting a twist on classic Czech and German beers. When the kitchen is operational it serves up snacks such as edamame and satay skewers to accompany your pints.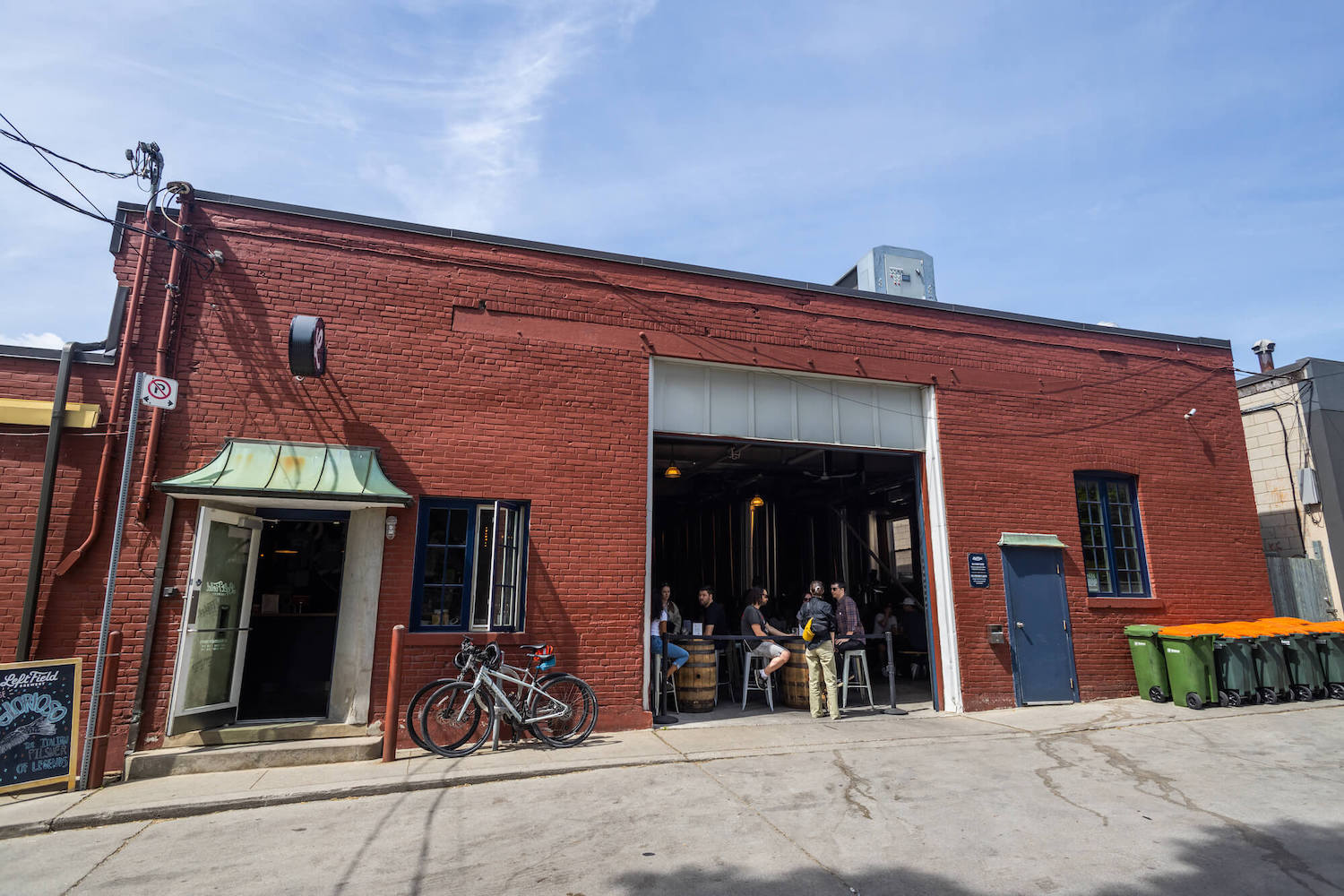 Left Field 
Left Field is the feel good hit of the East End with its vintage and lightly kitsch sports branding. ICE COLD BEER anyone? Sure! But Left Field also has an extensive list of bangers including the many iterations of the Squeeze Play Sour, the classic Bang-Bang sour (available in the LCBO), the Lazer Show Double IPA, Skipper IPA, Ephus Oatmeal Brown Ale and more, depending on when you pop by. If you're looking to try a little of everything, you'll be pleased to know that Left Field are celebrated for their flights. 
Another brewery that allows four legged friends to join the party, you'll find as many people hitting the bottle shop here as those angling for bar stools.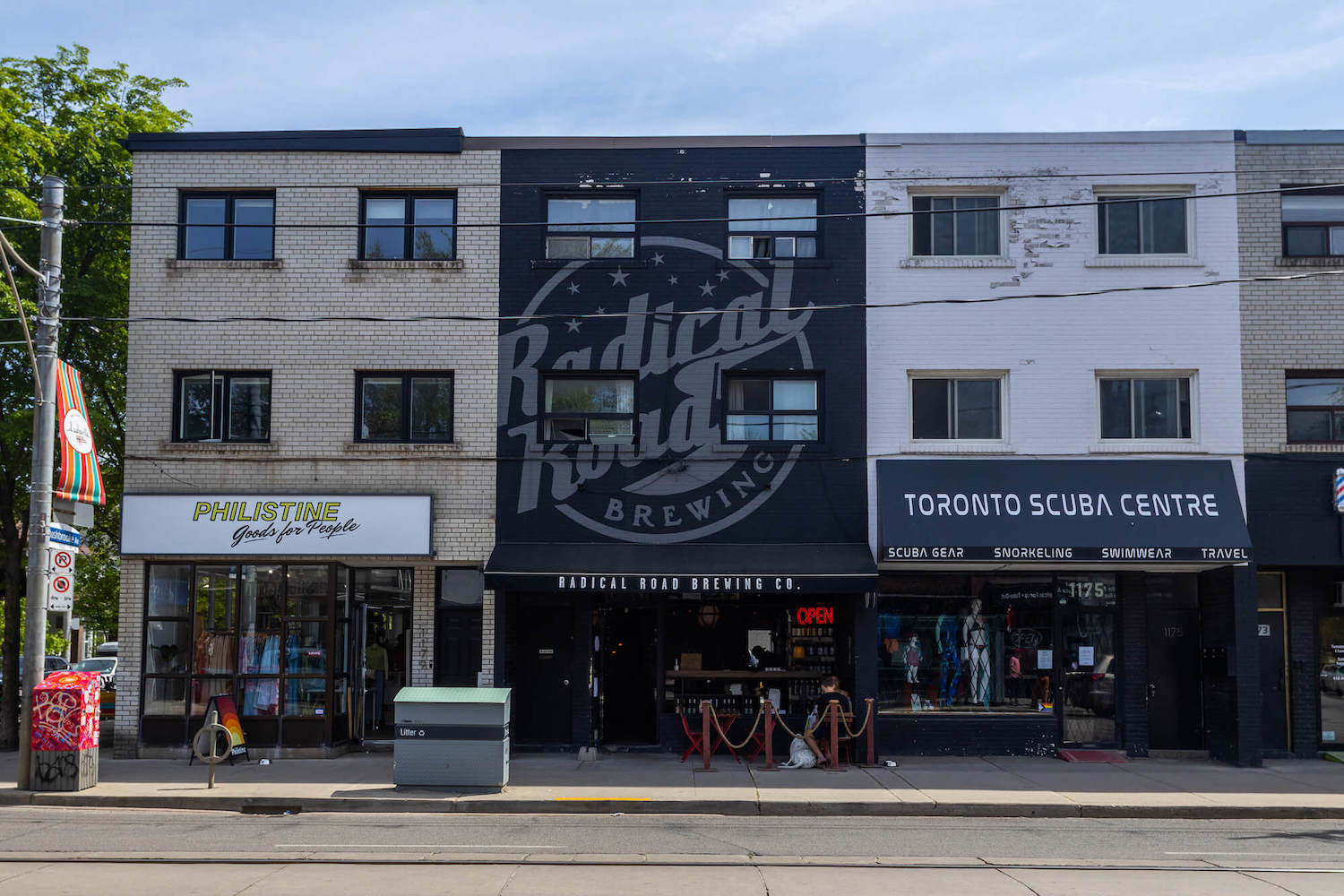 Radical Road
The draft beer list is small but with focus and, like most breweries, shifts with the seasons. You'll always be able to find a sour, a largered ale (Beer Beer), an IPA and some iteration of a brown ale (the Peanut Butter Brown Ale release was a real banger). Canned classics such as their Yuzu Pale Ale and Blackberry Sour are also available in-house. The vibe inside is more dive-bar than hipster brewhouse, with a cocktail menu that befits the mood. The kitchen plays host to beloved Toronto snack chain, Mean Bao, which is true joy. Tofu & Enoki Mushroom Bao and a larger? YES PLEASE.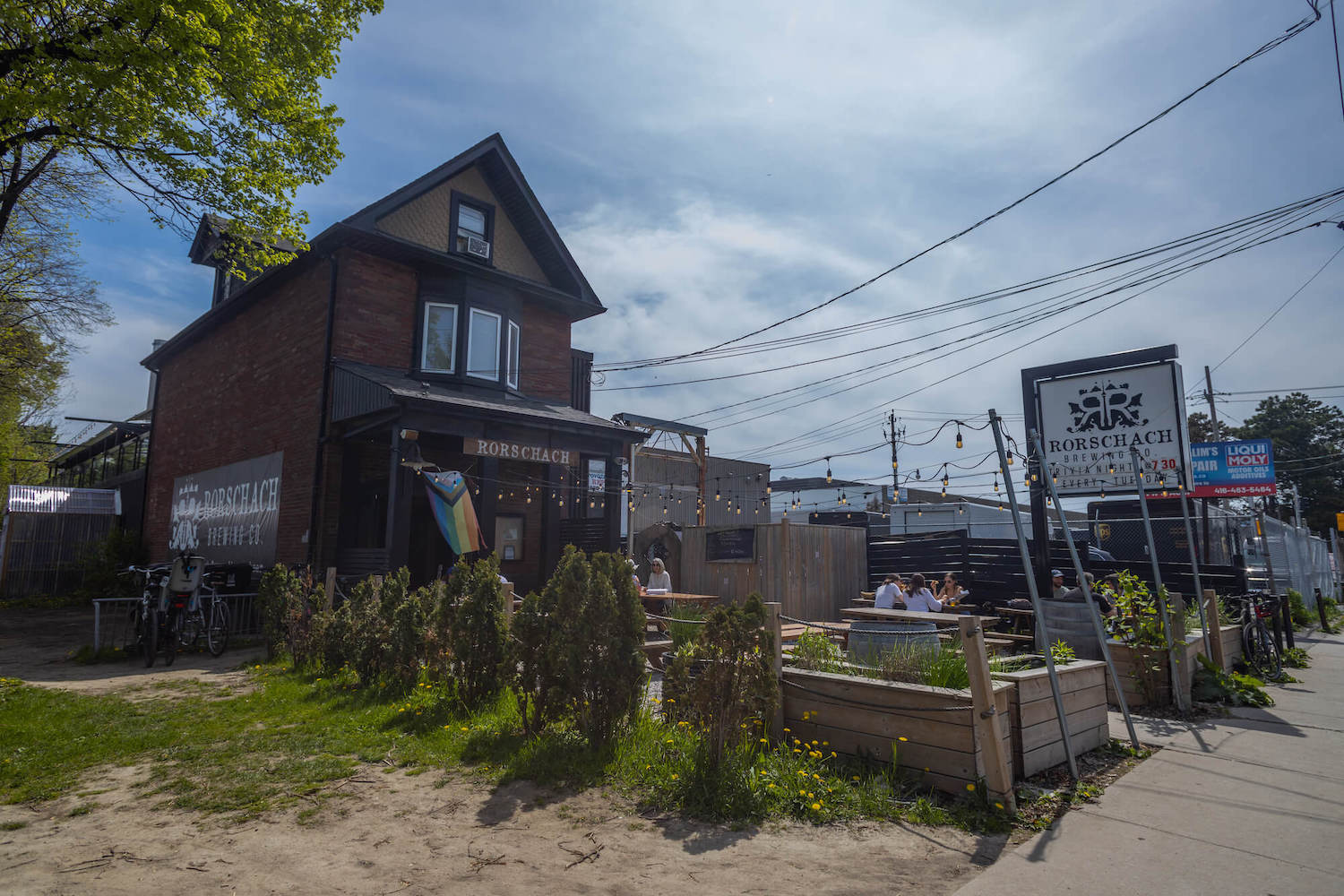 Rorschach
Rorschach declares that "life's too short for ordinary beer" and they hold true to their promise. Their bottle shop is the most exciting in the city, with offerings such as Decadence (Peach Cobbler or Blueberry Cream) Chocolate Milk Stout, the Reverie Dreamsical IPA in all its seasonal iterations and the many releases of the Hedonism sorbet sour IPAs (one of which I distinctly remember pouring blue), and the frankly always mental Afterglow ( a "Rum Runner" Tiki sour with pineapple, orange, blackberry, banana and pomegranate). Inside the brewery there is an excellent array of food on the menu too. Praise. 
West End Breweries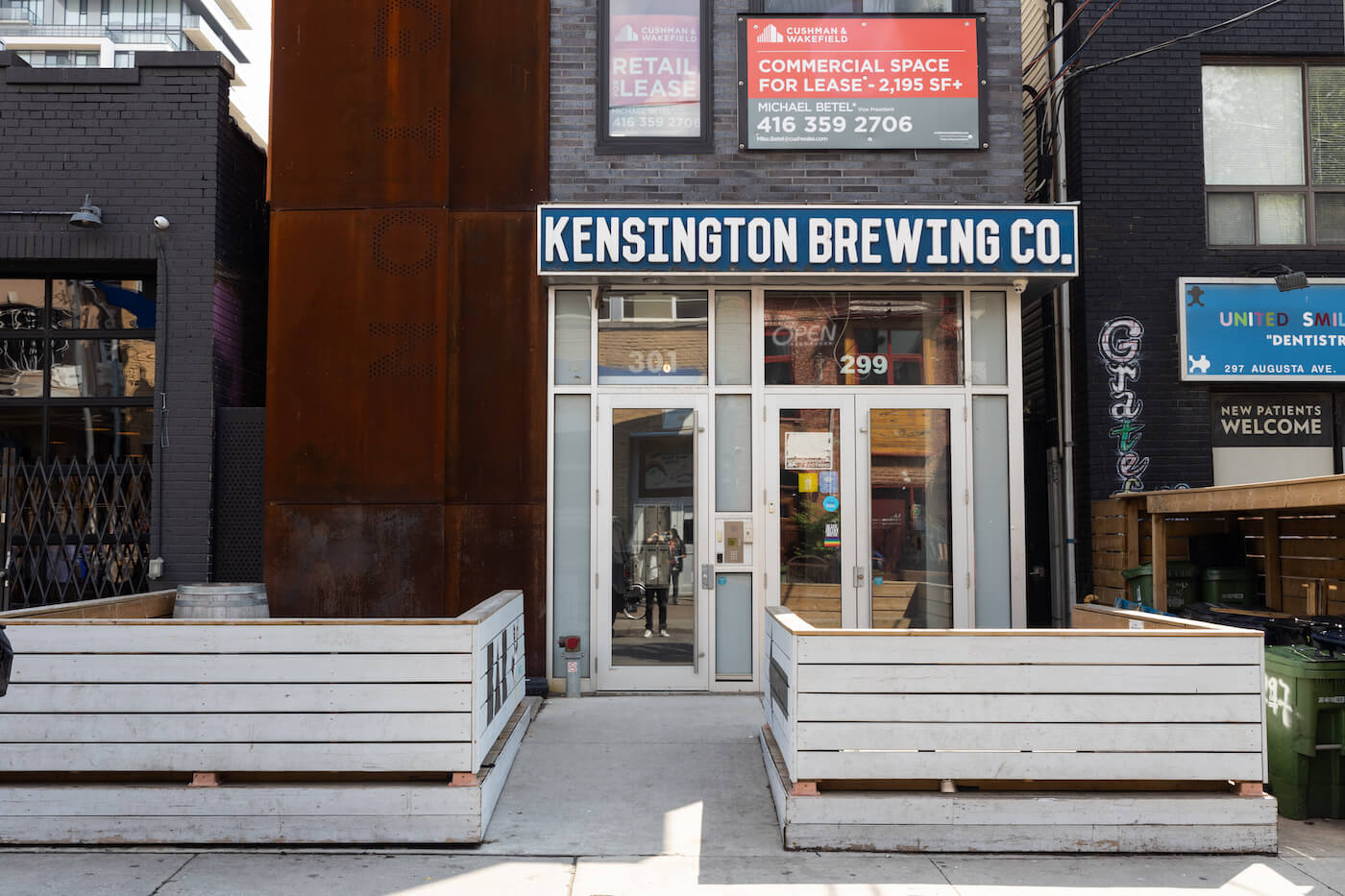 Kensington Brewing Company
Nestled in the heart of Toronto's hipster Kensington Market neighbourhood, the Kensington Brewing Company is small and snug with a variety of board games to play while sampling a flight of their classics and seasonal beers. Well known for their Stout, and Hazy IPA, Kensington have also been playing in the fruity seltzer space. 
Blood Brothers
Experimental beers galore can be found at this small but punchy tap room, replete with a kitchen run by Beast. Regular hop drops and sours on the wilder side are available on tap and in cans. Industrial glam plays backdrop to some of the best beers in the city.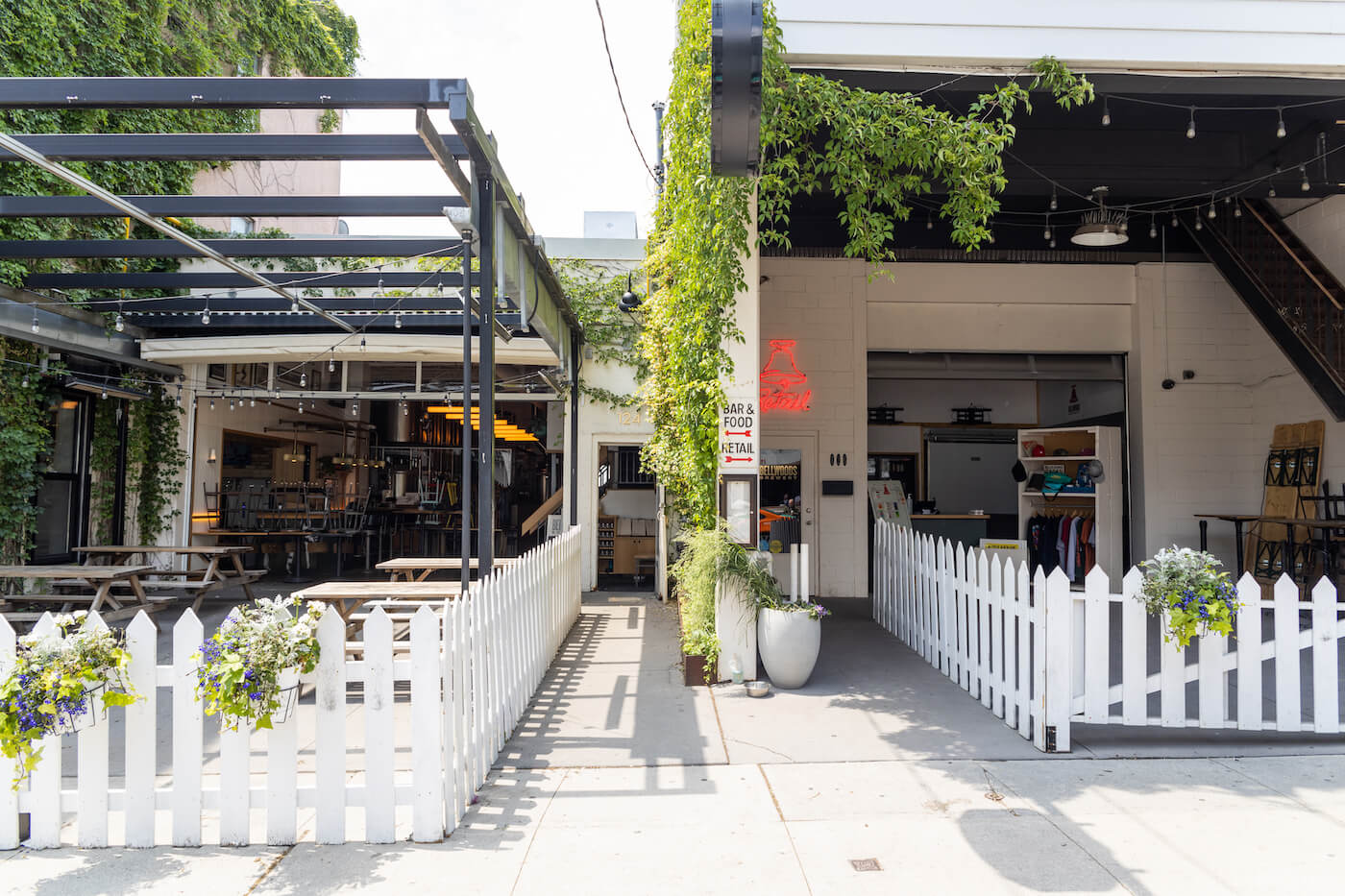 Bellwoods Brewery
Bellwoods Brewery has been a Toronto staple for nearly a decade now and is a real highlight of the ever gentrifying Trinity Bellwood's 'hood. Well known for their Jelly King sour series and their hoppy Jutsu and Ghost Orchids and of course the long lost Witch Shark, you can't go wrong with a Bellwoods beer.  Things have been on the rise for this microbrewery for a while; they have a second uptown taproom location and a brand new adjoining gastro brewpub space which creates FANTASTIC pairing dishes.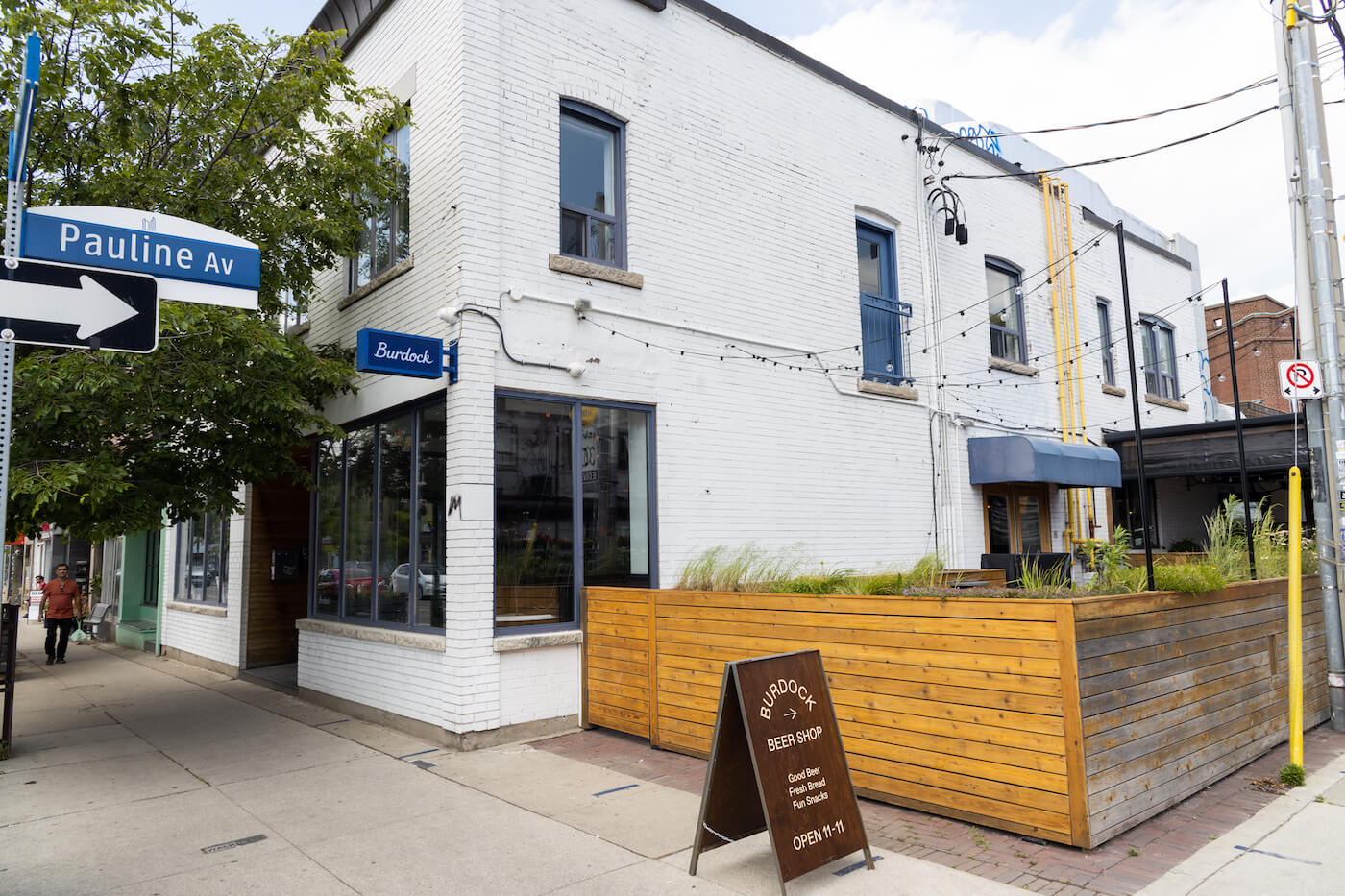 Burdock 
If a trip to the infamous Dufferin Mall isn't enough to steal you away to this spicy little pocket of town, Burdock Brewery create some true gems, including their Tuesday saison, the Cherry-B dry hopped sour, and the tart and juicy Nula pale ale. Burdock are also currently producing some pretty excellent beer-wines with their grape ales. The kitchen here has always been solid with its menu of elevated bar food.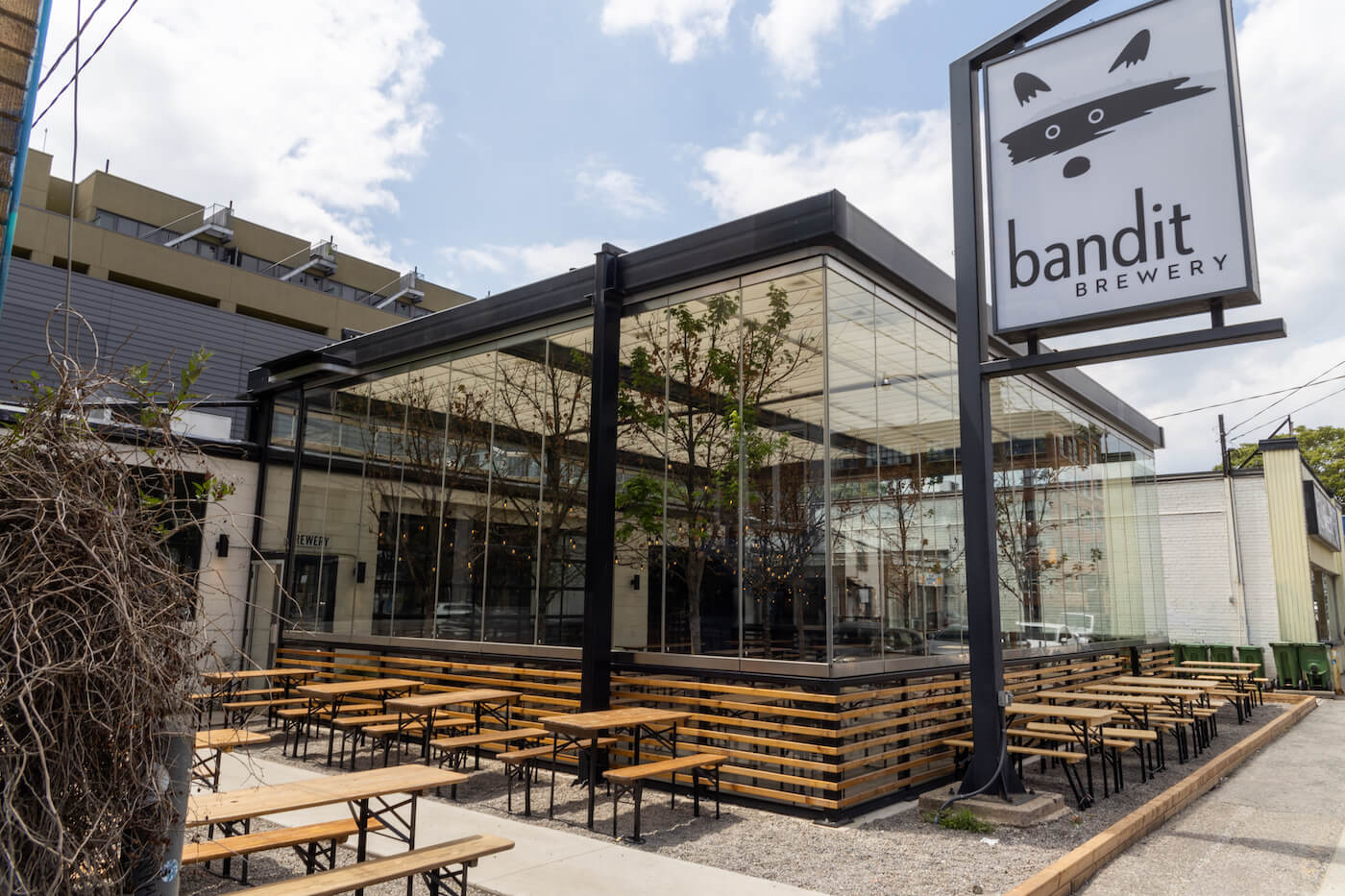 Bandit Brewery 
It doesn't get more Toronto than a micro-brewery with racoon branding, does it? As beloved for their beer battered cheese curds as they are for their accessible and tasty beers, Bandit has been making waves in Roncesvalles for five years now.  Flights for days and a wide selection of rotating beer as well as a few rockstar hits, there is something for all beer drinking palates. The space is curated to reflect brewery-chiq at its finest. The patio is a real feel-good hit of the summer, but it is also incredibly beautiful as an enclosed glass winter garden during the colder months.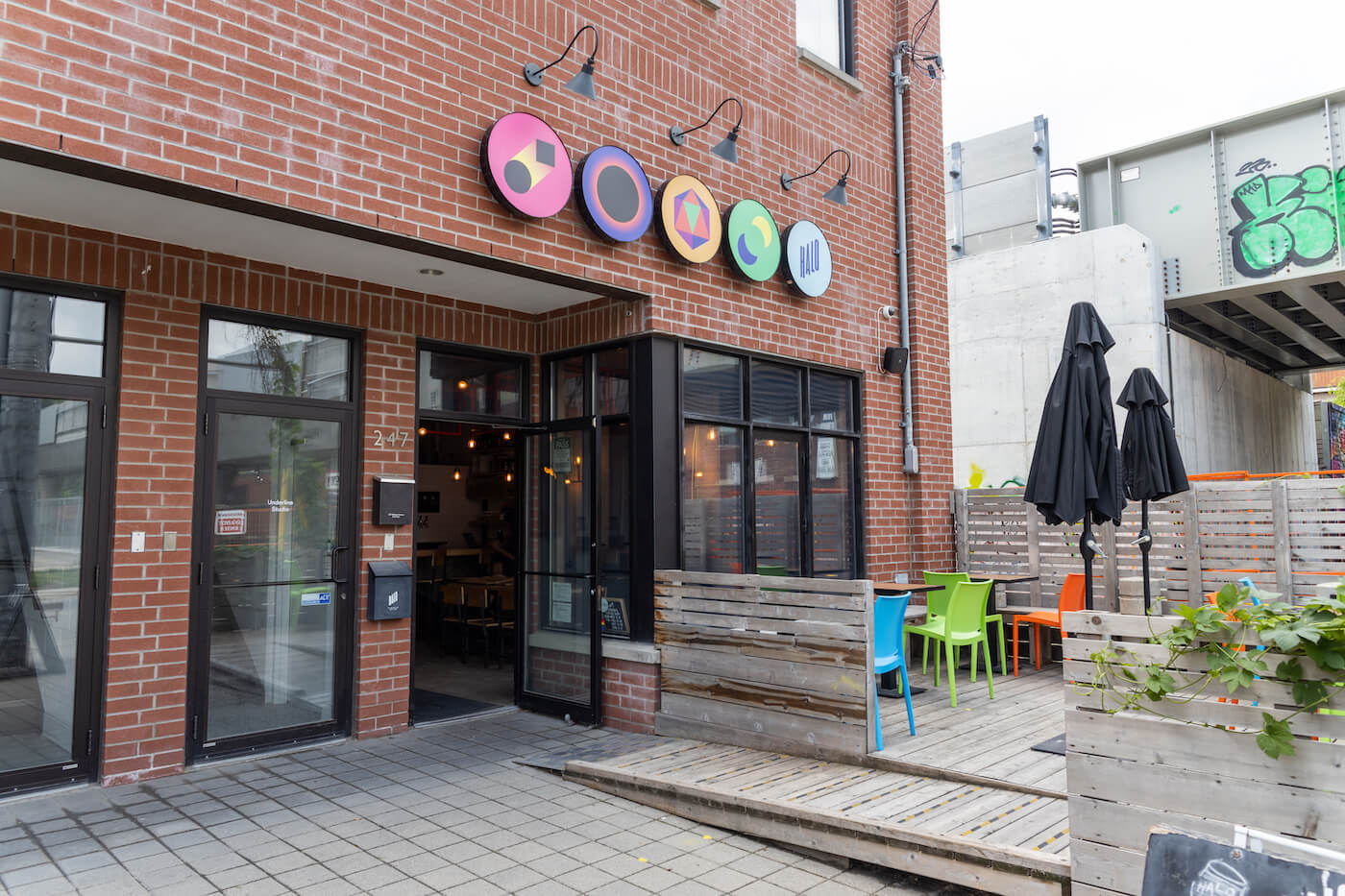 Halo 
A taproom with a mathematical and low key spacey style, Halo brings light and some reasonably "out-there" beers to a weird part of town worth venturing to for the Event Horizon stout and and Shapeshifter sour series. The patio in the summer is pretty cute too.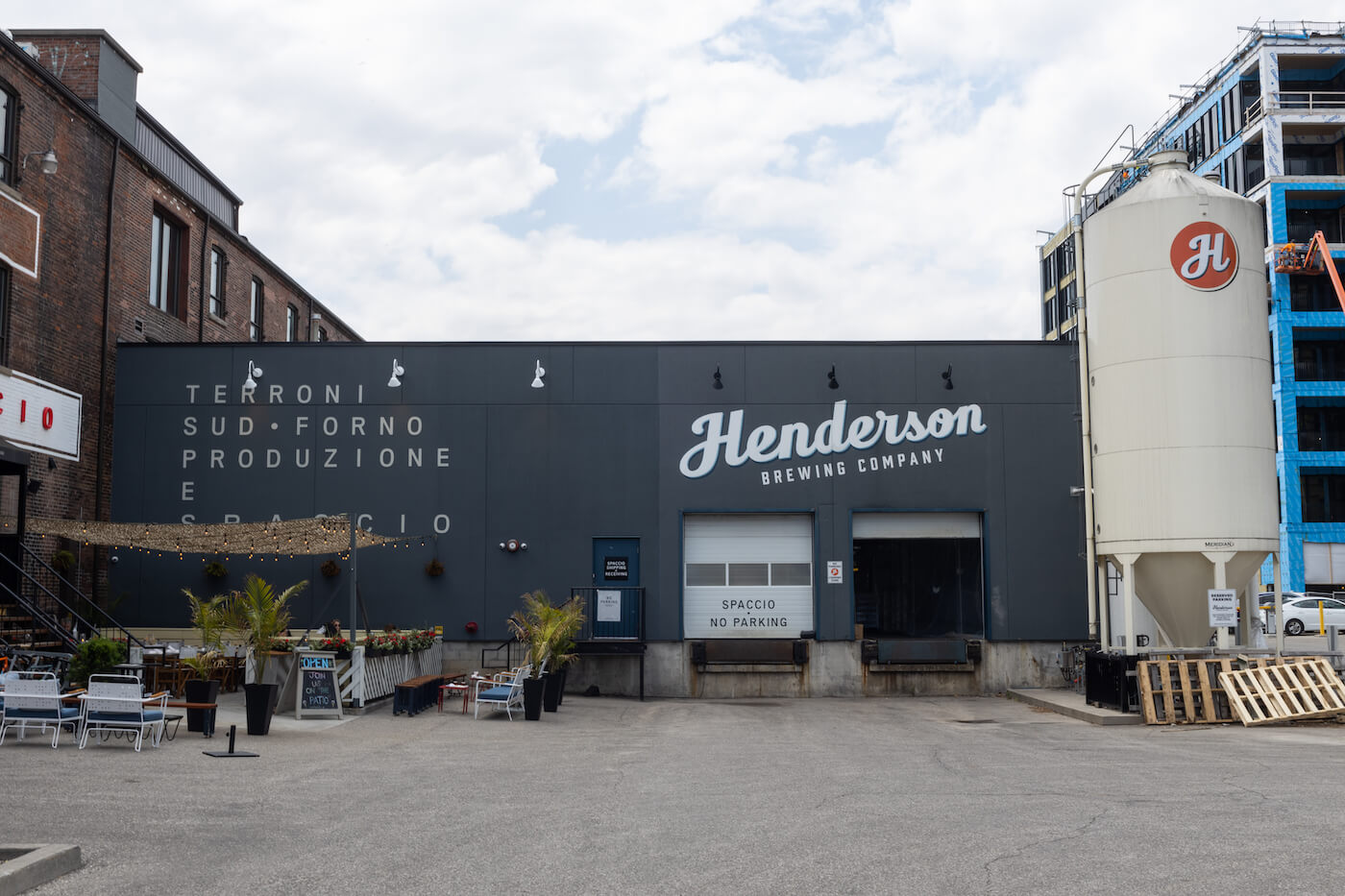 Henderson Brewing Co.
Squirreled away off Toronto's Railpath, Henderson is the perfect pit-stop on a multi-brewery bike ride adventure. Known best for their Food Truck largered blonde which can be found in Beer Stores and LCBOs, there are plenty of on-premise specials worth making the journey for. There are boardgames and dogs are welcome, need I say more.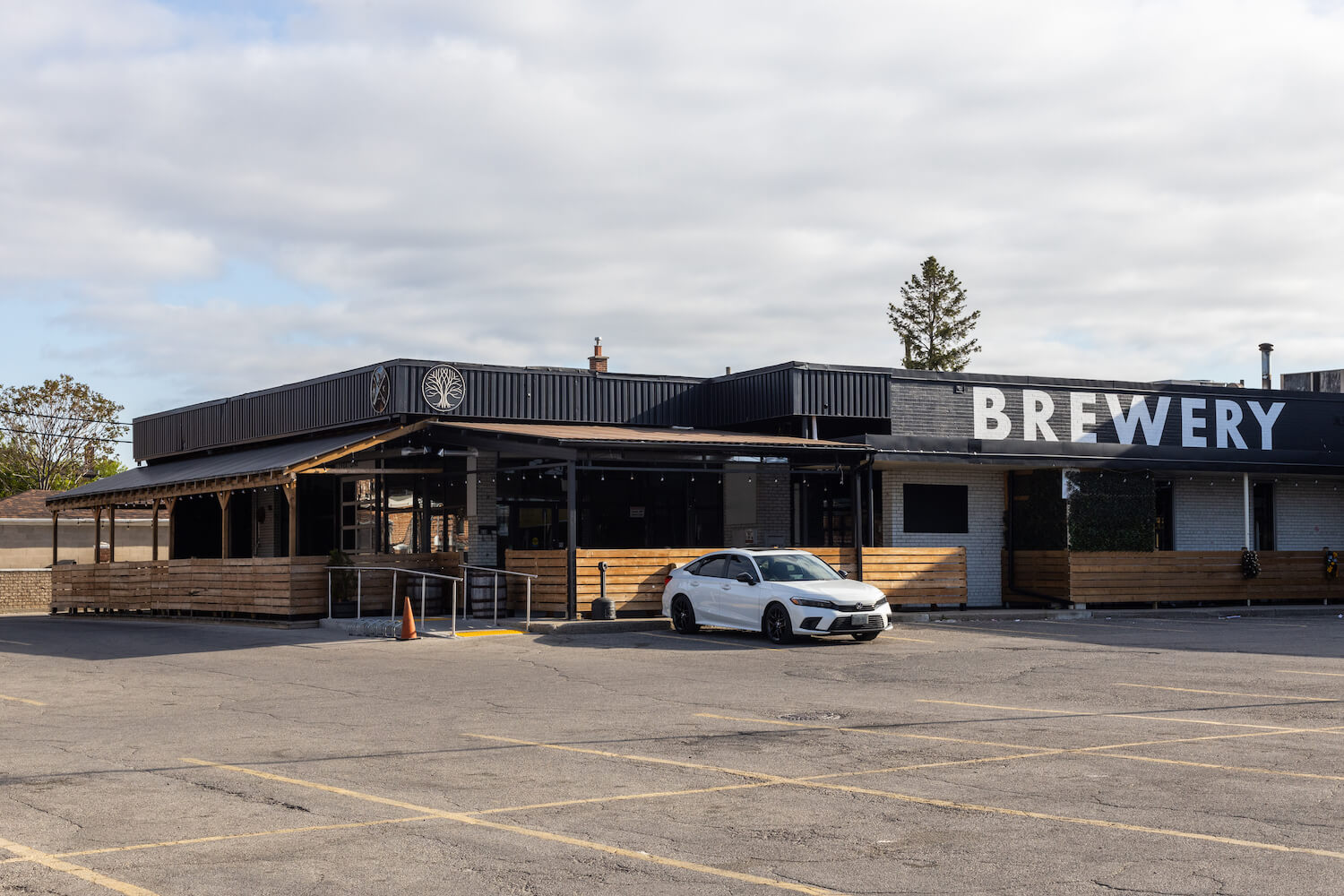 High Park Brewery
With a large taproom and event space, High Park Brewery has become a popular spot for weddings in the city. A dog-friendly winterized patio keep this a place for year-round fun and micro-brew joy. With 12 rotating taps and a food menu of fried chicken and smash burgers, there are some solid vibes being served up on Runnymede.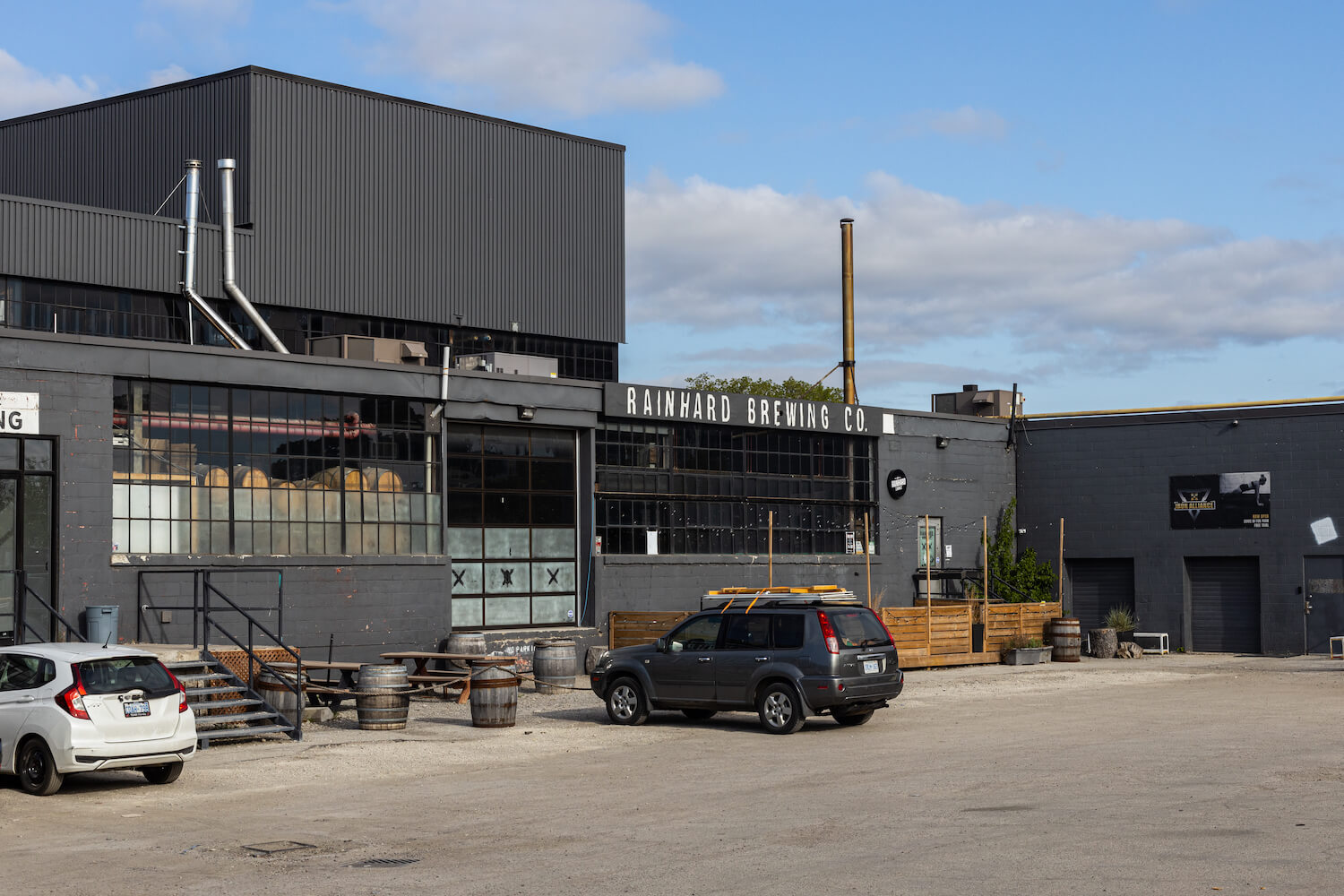 Rainhard Brewing 
Rainhardt is one of three breweries in Toronto's Stockyards district, which is the perfect location for a mini-crawl and definite stop on that aforementioned mult-brewery bike day of fun. Rainhart serves some pretty typical microbrewery vibes and my award for best beer name goes to their "Satanic Panic" Imperial stout. The flagship Armed n Citra is pretty great, as is their dark larger.