It's that time of year again that my Iceland-centric wanderlust sets in as I indulge in a spoon of delicious skyr and engage in fun dinner conversations. Taste of Iceland festival is my favourite cultural exchange event in the city, and this year I had a thoroughly delightful Icelandic cuisine dinner at Jump, created by Iceland's Chef Sigurður in collaboration with Jump's in-house chef de cuisine, Miheer Shete.
Reflective of the season, I was welcomed to Jump with an Icelandic take on mulled wine and sat to listen to some similarly season suited acoustic music from Ceastone and Axel Flóvent. I know Hygge is mainly a Danish thing, but….absolute Hygee.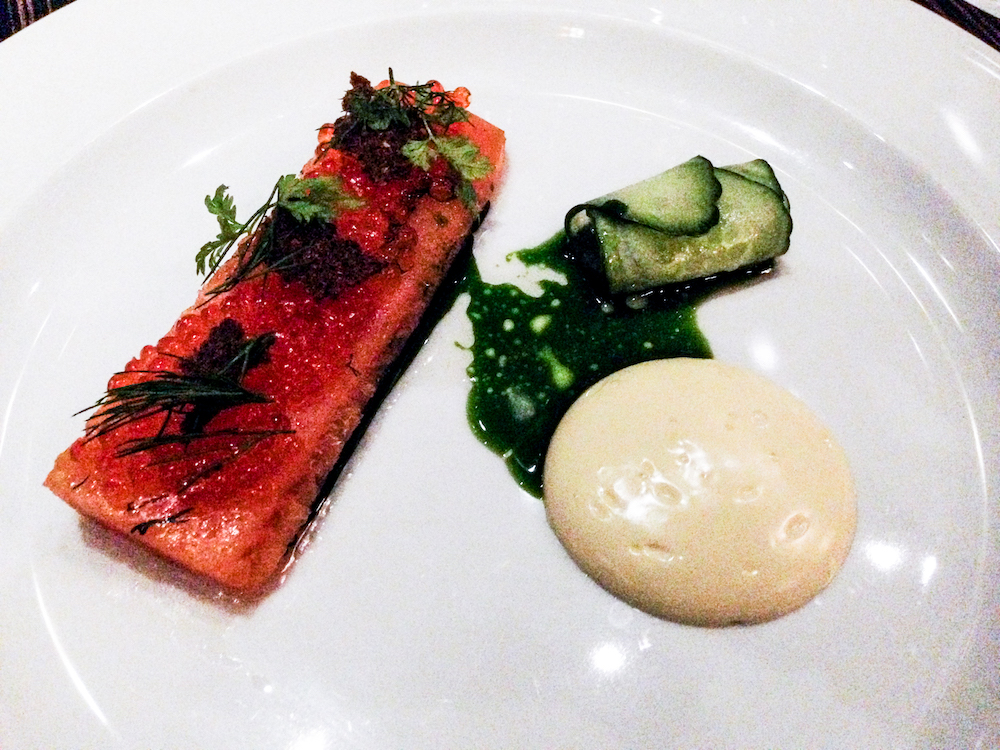 Sitting down to dinner with the First Lady of Iceland, Eliza Reid, and businessmen from Icelandair, I learn all about the Icelandic Winter. As the topic turns to how well the national team performed in the 2016 Euros, our delicious starter of Atlantic Char with roe arrived, and I remembered why dill is my new favourite herb.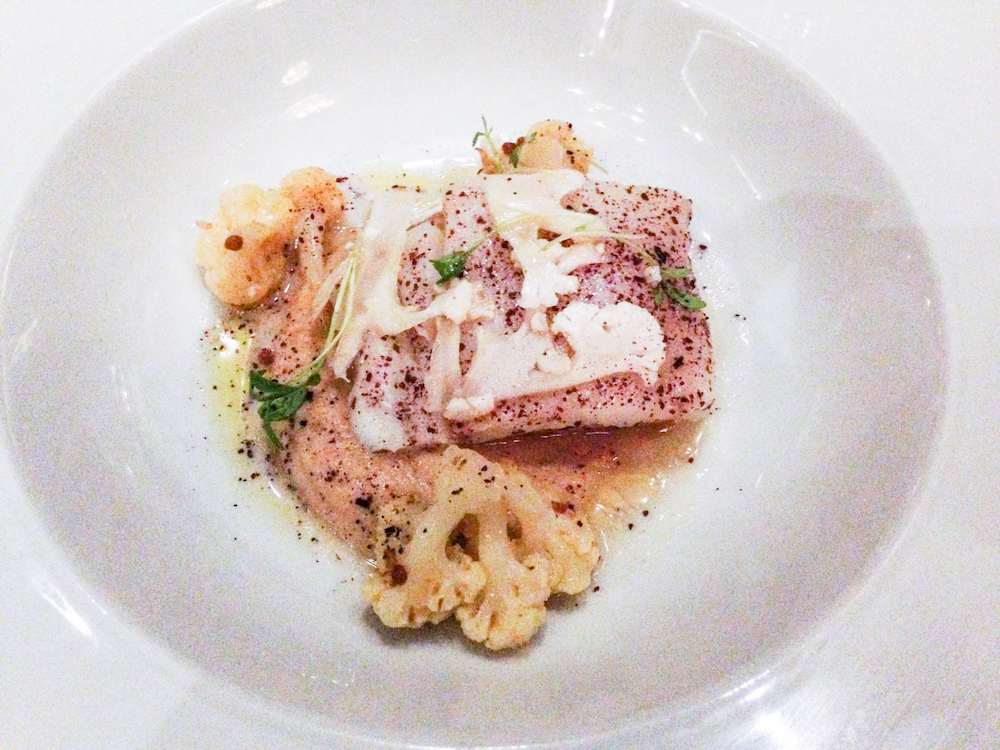 Experiencing culture with my tastebuds has always been a must for me, and I absolutely reveled in the gloriousness of the fish in Icelandic cuisine, as a second course comprised of cod and cauliflower with a hazelnut vinaigrette arrived.
Lamb is probably my least favourite meat but is an Icelandic classic, and I have to say the peppery seasoning, careful cooking and kale and crowberry sauce, actually made the third dish of the evening an absolute delight.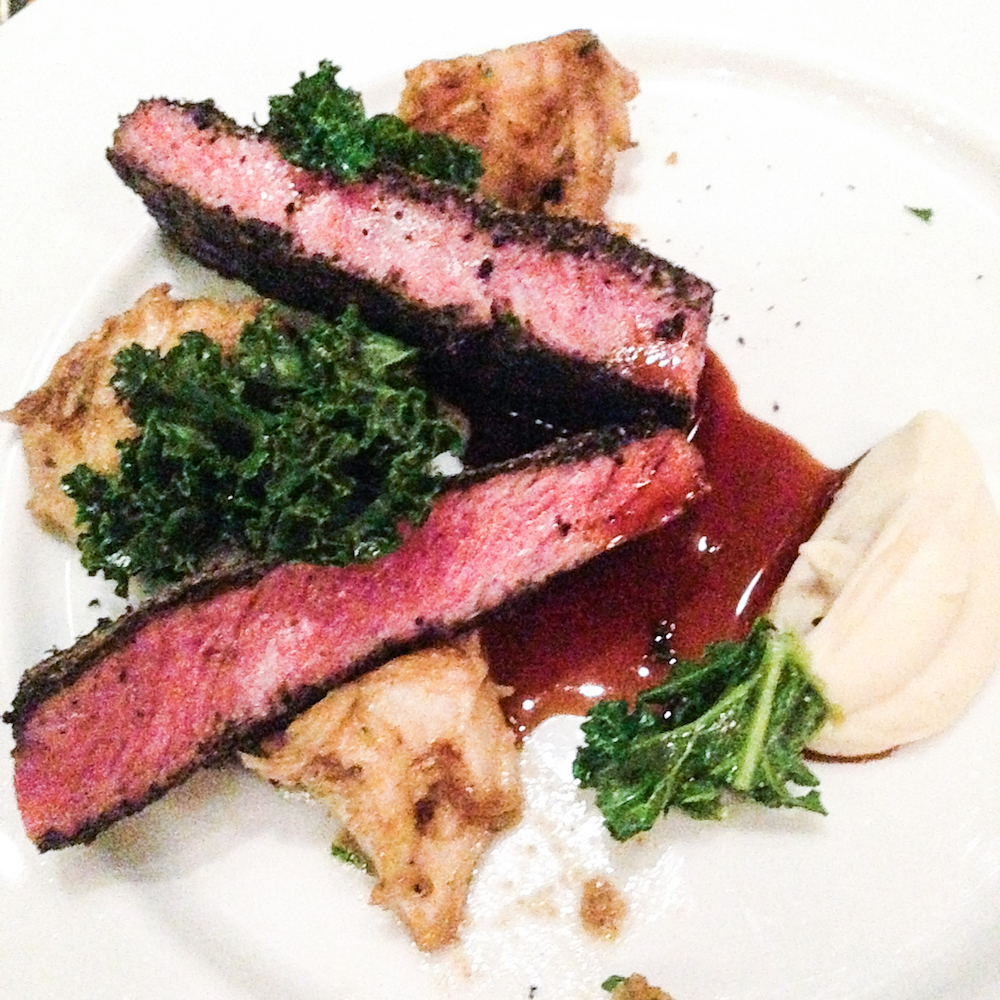 I remember from last year's Taste of Iceland meal at Luma  that skyr, an Icelandic breakfast yogurt, was an absolute delight, so I was pleased to see it on the menu again at jump. Perhaps time makes the heart grow fonder; this year's skyr dish, a white chocolate brownie with a skyr ganache, was even better than last year's offering. Someone tell me where I can get skyr this good in Toronto, please!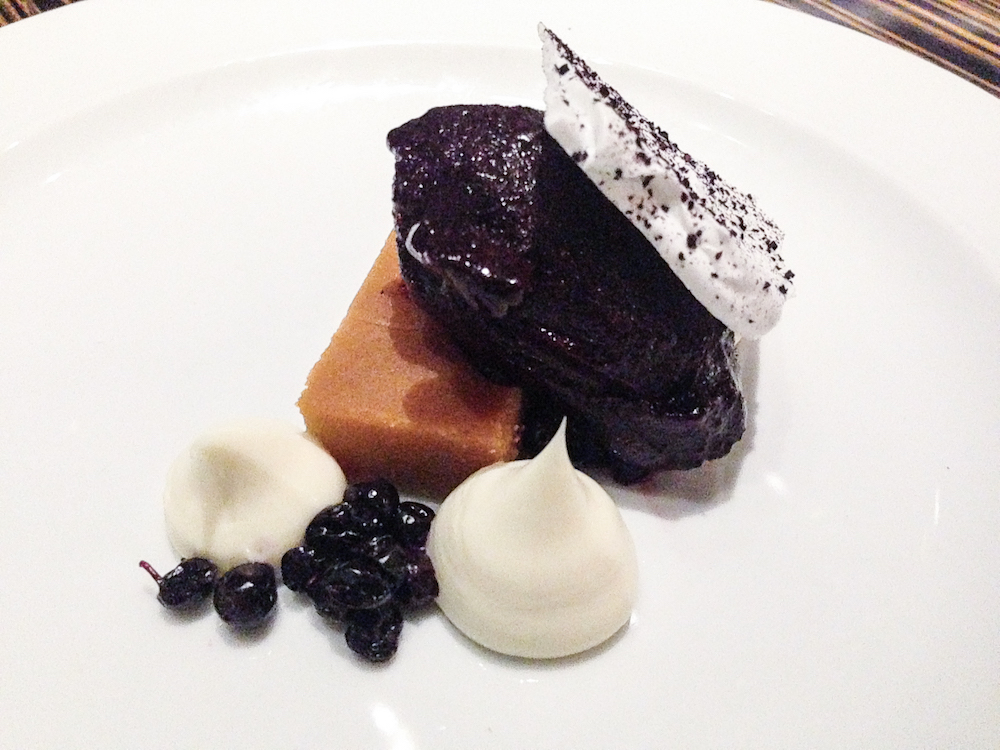 All in all, the combination of excellent food, interesting conversation, beautiful music, delicious cocktails and carefully selected wines made for a glorious banquet indeed. Skál!
Check out the organizers website for more info and keep up to date with future events.