I spent much of my teen years hanging out on Queen Street West. Back then it was still gritty and without the national retailers spotting the neighbourhood. Definitely no shiny shops that glisten with clean glass windows. It was where my friends and I went for core fashion and vintage pieces. Yeah, we were definitely at the cutting edge of being fashion rebels or so we thought at the time (even though that was the fashion look of the moment). We'd save our allowance and money made from our part-time jobs to head down to the pulse of street style to nab a coveted pair of Doc Martens and wore them to the ground. It's brands like this that, although trendy, we would get our money's worth.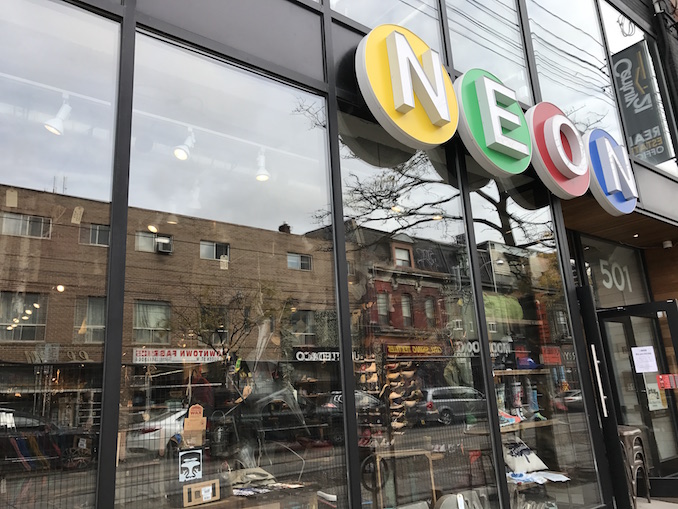 I've continued to visit and then lived in the area and things sure have evolved. Fashion giants like H&Ms and other stores started popping up in the area. What happened? "My" Queen Street was always a destination where shopping went beyond the shopping mall and stores I couldn't find elsewhere…or at least collections that were exclusive to a few shops.
I stepped into the new NEON shop with much curiosity last week– just west of Spadina past the many eateries that seemed to have sprouted overnight here. The recently opened store (Canadian owned!) is treasure trove of those "tried and true". Forever brands that have managed to have staying power and has seen a recent breath of life thanks to a renewed global interest in authentic street style.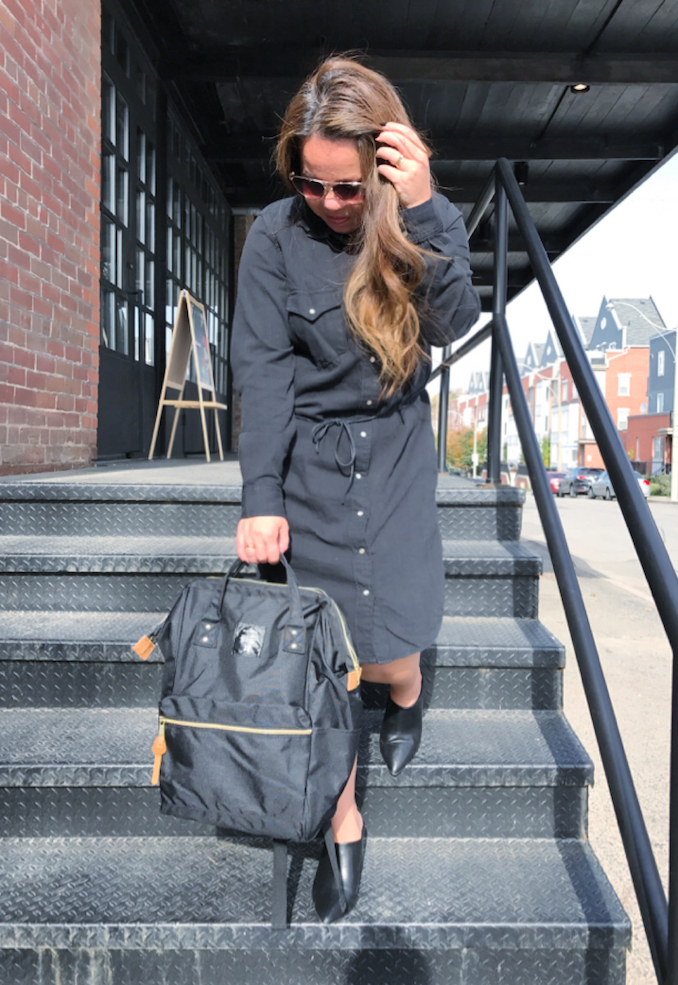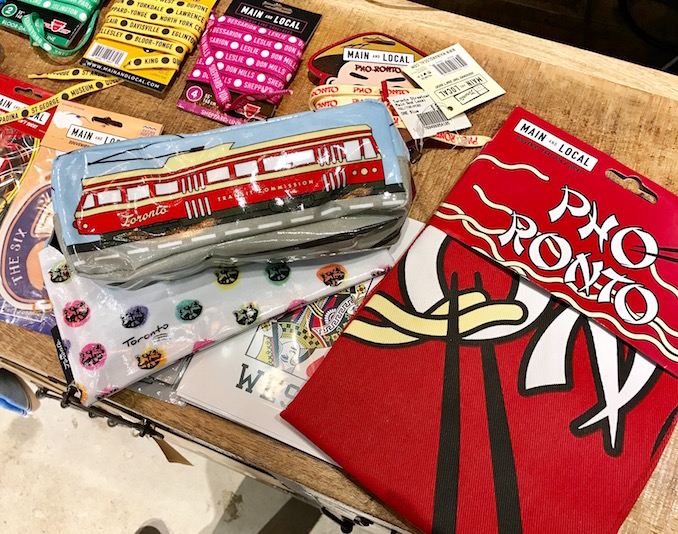 In fact, I learned they've sourced many of the pieces from observing styles on the streets of Japan and other fashion forward cities around the world. My eyes popped when I saw Anello bags here. I had not seen the brand elsewhere in the city. When I asked how they decided to bring the label here, the staff mentioned this brand was noticed in Tokyo and their buyers did their due diligence snapping up photos of what regular people were wearing doing their everyday things. Whenever they spotted something different on the streets there and also in New York, LA and Europe they made notes. and did their research to bring these items into NEON. What caught my attention on this particular Anello bag was the minimalist design but attention to details. Hard to explain but that's what grabs me. It's the subtleties in the piece that shows confidence. They aren't screaming anything but those who know…just know.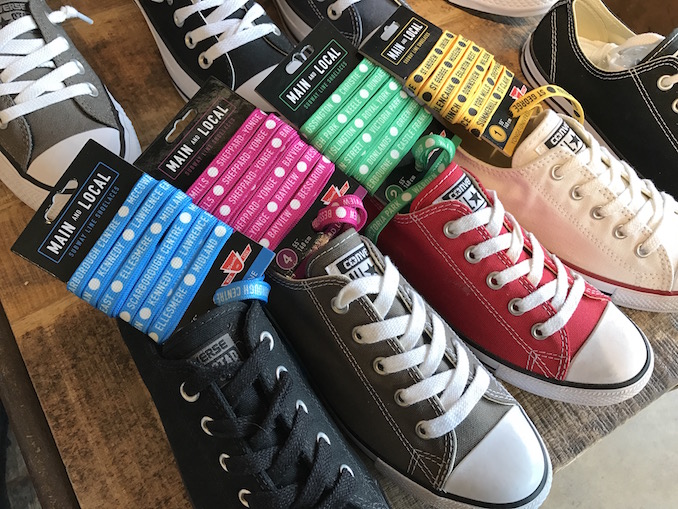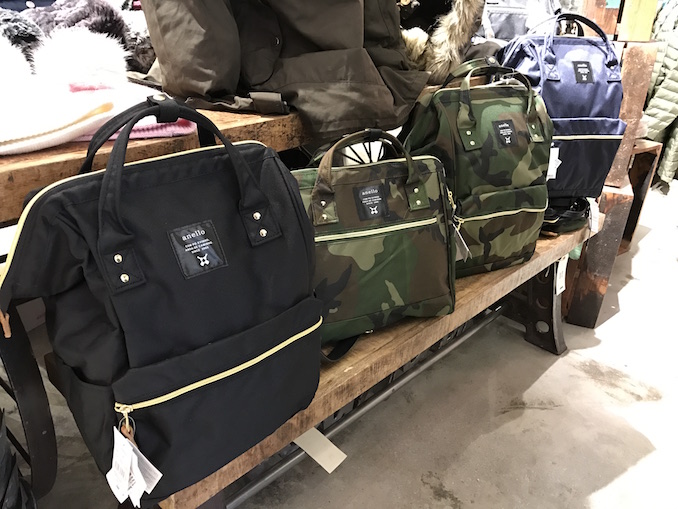 I poked around the store for a couple of hours rediscovering some well-loved brands. I noticed a decent selection of the Vintage 70s collection designs by Levis, Fjall Raven, Converse, Bomber Jackets by Alpha Industries who designed the MA-1 jackets and yes, Dr. Martens among others.
Despite the shop being located in a tourist zone, there are definitely some great hidden finds here. There were a few #gottagetem Toronto inspired items from Main and Local. By the way, their slogan is "souvenirs and gifts that don't suck".
There are also collaboration pieces with Montreal's art-based crew Le Cartel found here that are hoard-worthy with limited runs.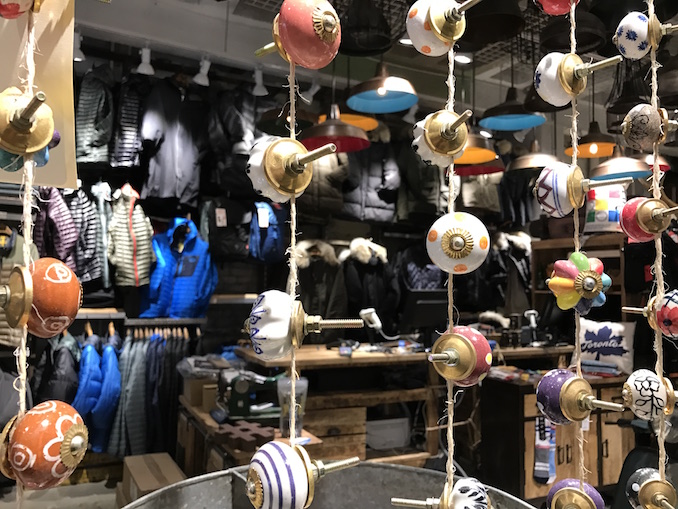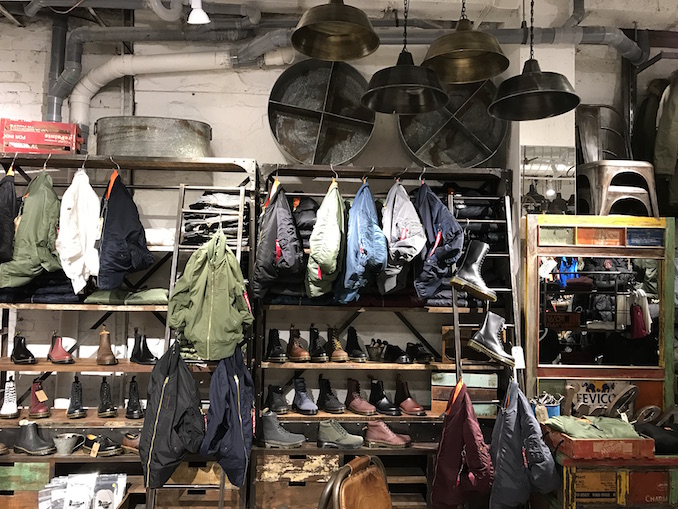 Beyond the clothing and shoes there's oodles of nik-naks and furnishings that are up for sale. The staff tell me that if it's not nailed down, it's for sale. Vintage pieces and retro design items from doorknobs to steel chairs to wooden tables and ladders can be had and at affordable prices.
NEON definitely makes a statement in urban culture and style. You can explore at your leisure in Toronto at 501 Queen Street West.
Visit their website for more info.