Entice Culinary Lounge is the latest tasty addition to Queen Street West. Food adventure first, lounge second, Entice is a relaxing environment to enjoy a tasty meal and an equally tasty cocktail.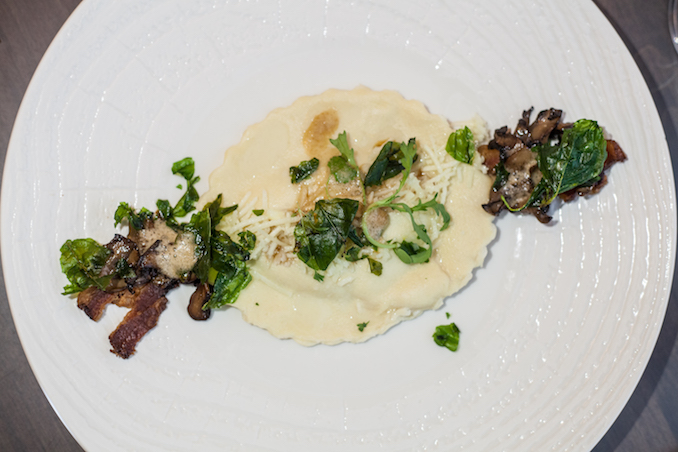 With a menu from Chef Ryan-Wilson Lall that teeters on the edge of experimental, there are plenty of delicious flavours to sample and combine. For starters, the salty bacon of the carbonari ravioli was joyously juxtaposed with the creamy mascarpone filling and the soft. Then of course we had the subtlety of spiralizer zucchini with a soft seabream, served seared and with skin on for a contrasting crunch.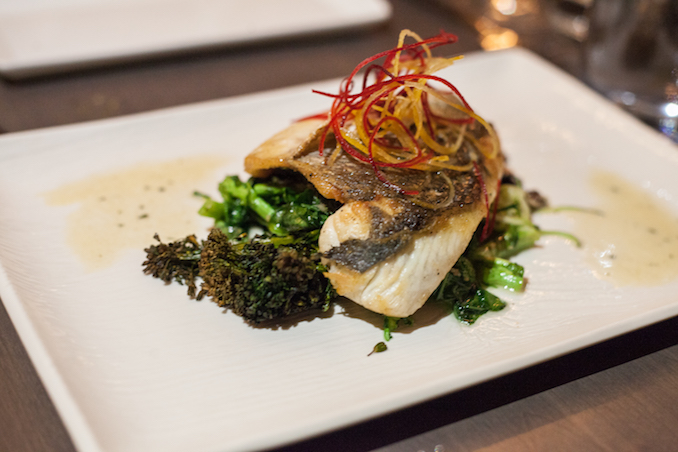 My personal favourite dish of the evening was the plate full of k-beef ribs served with a delectable homemade spicy kimchi that left just the right amount of heat in your mouth, cooled down by a few strips of apple. Delicious, delicious, delicious.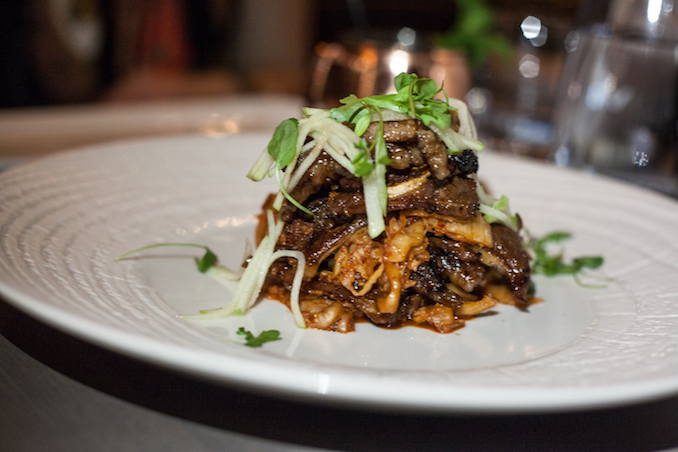 Speaking of delicious, the strip loin was quite the treat! It arrived as part food, part art instillation as it arrived with a hot rock specifically to boil the jus as it ran down its groove, allowing it to release some glorious aromas before being drizzled on the rarer than rare meat, further cooking it.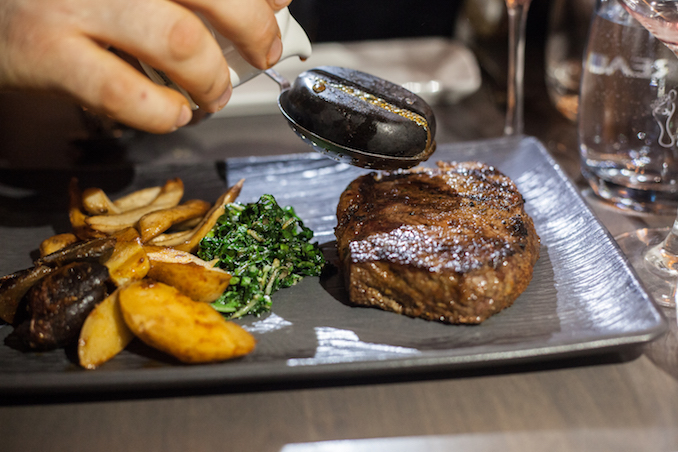 Initially excited by the description, I did think that the sour cherry duck breast carrot purée, roasted parsnips and baby turnips (although beautifully presented) could have packed a greater punch; the cherries didn't seem in the least bit sour to me and the purée was indistinguishable as carrot based. That said, the dish blended colours beautifully and was still, by all means, a good duck entrée.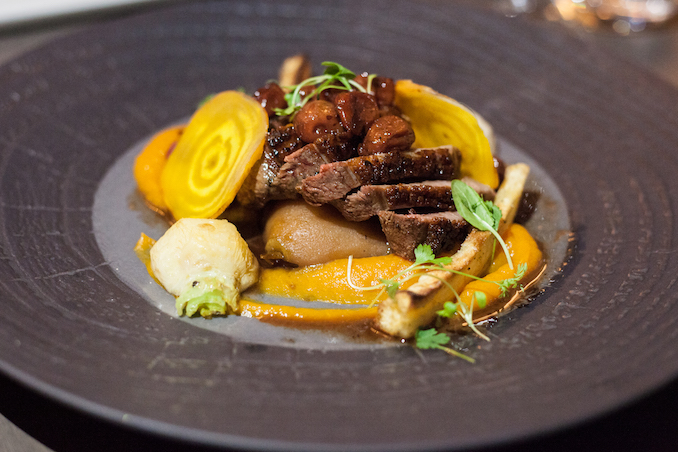 Can you turn up the chance for dessert when dessert is tres leche waffles with strawberries and whip cream? Ha, of course you can't. Despite the starch of a waffle and the heaviness of a helping of cream, the dish felt light and seemed the perfect summertime desert.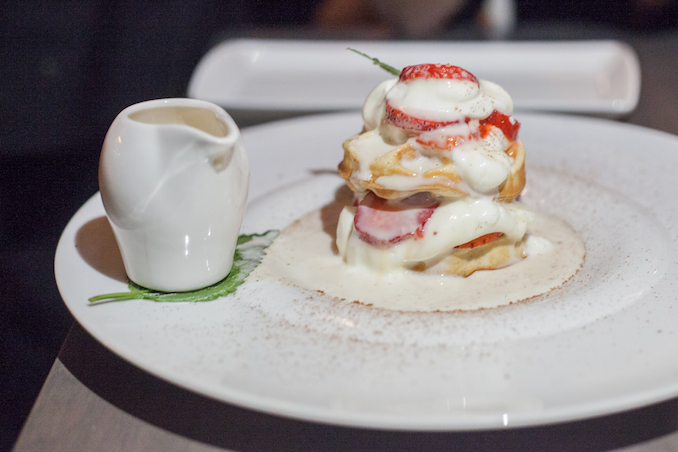 ENTICE COCKTAILS FOR ADDED FUN
You might be wondering what to drink at Entice? You can't go wrong with a cocktail. The Gateway to OT is similar to a mojito but has Remy Martin VSOP, Domaine de Canton (a ginger liqueur), ginger beer and muddled mint, it also comes in a very stylish copper mug. Or perhaps you may like a red wine to compliment your duck or steak; in which case I recommend a glass of the chianti.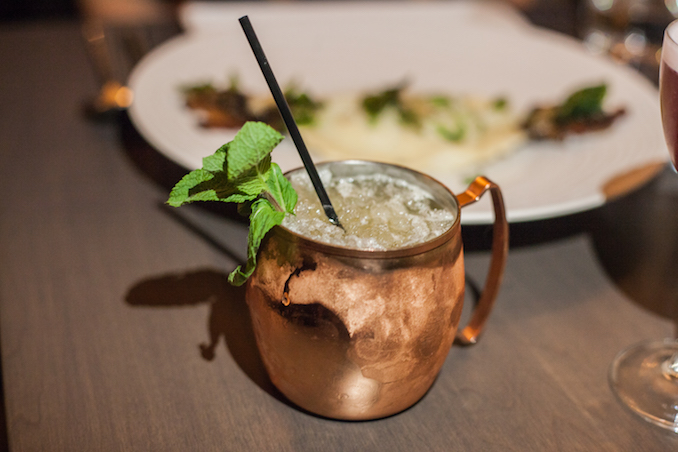 Those in the area may be interested to know that Entice has a pretty awesome digital bar. Yes, digital bar. As in it can play movies. You can go in, have a casual cocktail and maybe even a bar snack of the glorious beef ribs and watch the bar. Amazing.
So head on in for dinner and drinks in the venue that is pretty much as cool as its neighbourhood.
Visit the Entice website for more information – http://enticelounge.com