Maccie, [pron., Mae-cee], is an alt pop singer/songwriter and creator. Her music is best described as Primal, electric and aroused. Maccie is unapologetically wild. Now extending her artistic focus to include circus arts, her future performances and visuals have promising potential.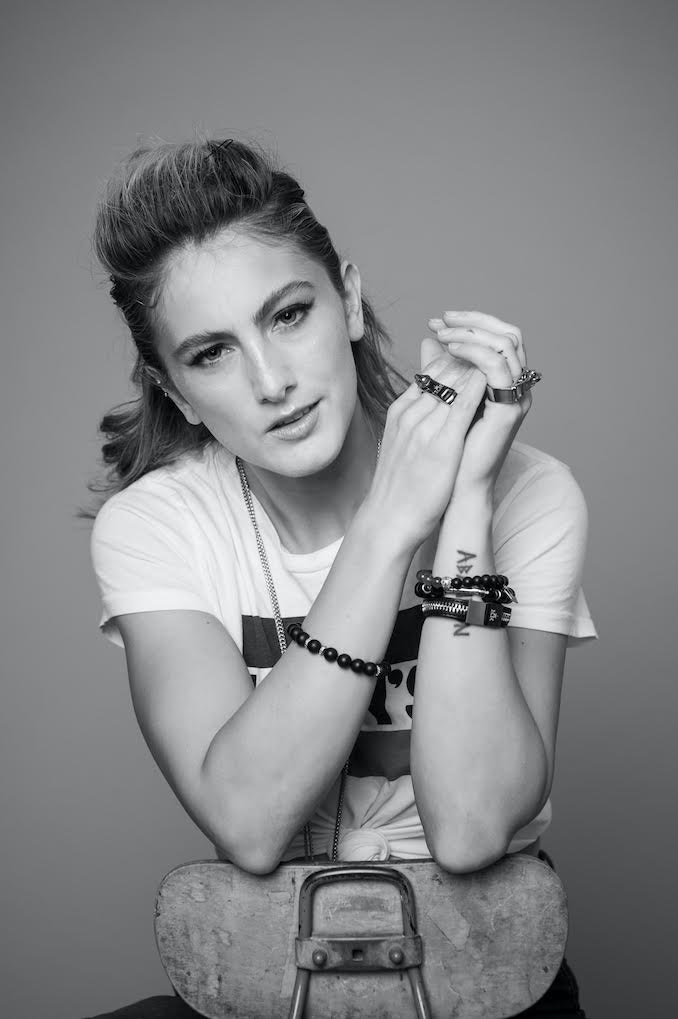 Name: Maccie
Genre: Alternative Pop
Founded: 2016
# of Albums: 1
Latest Release: EP, "Primal", single, "Dungeon"
Latest Single: Dungeon
Latest Video:
(send link) N/A– short film called, "Trauma" in the new year
Favourite Restaurant:
Kabul Express
Favourite band as a teenager:
Eminem
Favourite band now:
Eminem
Guilty Pleasure Song:
"East Hastings" by, Godspeed You Black Emperor
Live Show Ritual:
I always try to be show ready early so that I can stay out front a bit and support my fellow artists. Closer to show time, I panic wildly in the washroom… Once I step onto a stage, all of my stage fright vanishes and I'm explosive. I live for those moments.
Favourite local artist:
Chris Godfrey
Sneaky Dees nachos, pasta from Terroni or a superfood salad from Fresh?
Ouuuffffffffff! I love all of those! Terroni pasta. I am a pasta fiend!
Queen or College St?
Queen Street
Trinity Bellwoods or High Park, Riverdale or Kew Gardens?
Highpark. Love the animals and the biodiversity.
EP or LP?
EP for now. I want my supporters to continue getting to know me before we take that next step.
Early bird or night owl?
Both. It just depends on which one comes first! I love mornings, and nights are divine. I can't get enough of either!
Road or studio?
Studio. I train circus arts so being home allows me to record often, while keeping up a strict training regimen.
Swiss Chalet or Roti?
Roti everytime!
Where can we follow you?
Instagram | Twitter | Facebook | Spotify
Any shows or albums coming up?
I'm releasing a clean version of, "Dungeon" on December 9th, but will also be releasing a short film called, "Trauma," early in the new year. Other than that, I am currently building a silks routine with my amazing coaches at, Toronto's Flying Arts Collective and will be showcasing it in February. This routine will be performed to one of my own original songs.