Visiting the Shops at Don Mills is like stepping into foodie paradise. So many restaurants and great shops to chose from, you just don't know where to go. On my visit this time around, I decided to check out Linda Modern Thai.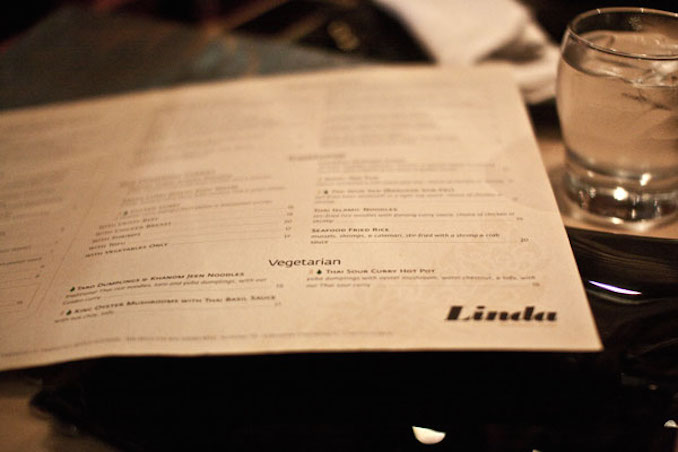 The restaurant was just recently awarded the 'Thai Select Premium' designation, which restaurant general manager Alan Liu told me, "The Thai Select Premium designation specifically, recognizes restaurants that not only uses authentic recipes and ingredients, but also presents an experience that is a step above your regular Thai restaurant. it's great to be recognized by none other than the Thai Government itself for the effort we put into our restaurant. It also allows us to be more creative with local ingredients and modern techniques as we can now venture a bit further than just the traditional recipes while still staying true to the flavours of Thailand."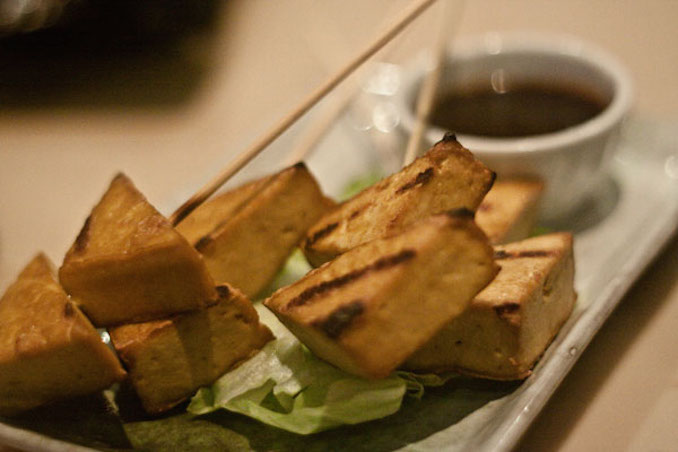 I came just on the tail-end of their summer menu launch which included a lot of fresh seafood and barbecue. Alan told us when we arrived that day that the most popular dish from the summer menu was the "market-fresh seafood dishes. The availability is limited by what's in the market, and we usually sell out of whatever we bring in" — With that kind of recommendation, we had to try it – in Linda's only rustic chili sauce.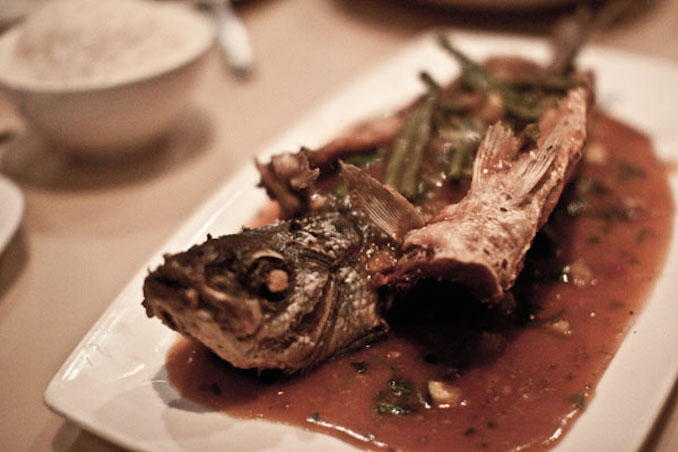 What we experienced as we sat down at Linda Modern was more than curries and pad thai. What we had was a great environment and excellent service. This was seen in our server walking us through every single menu item including the Longbean and Cucucumber Salad (prepared table side, $9) and the Mieng Kum (little bite size flavour bites, $12).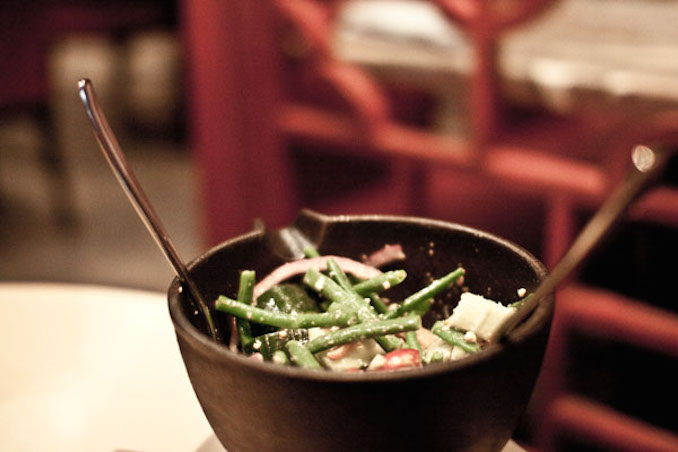 Each and every dish we tried was packed with rich flavour. Lots of vibrant high and low notes danced around in your mouth. As we waited for the market fish, we decided to order a curry as well and learned that at Linda Modern, that they feature four different types of curries:
+ Panang curry: a richer, creamier curry with influences from Malaysia (hence "Panang") and usually made with peanuts.
+ Green curry: a more savoury curry. Made with herbs, green chilies and coconut milk.
+ Golden curry: a blend of two traditional Thai curries: massaman (a sweet/sour tamarind curry), and yellow (a curry spice-based curry influenced by Indian curries).
+ Sour Curry: A tamarind based curry
Since I'm a huge fa n of coconut milk, I decided on the Panang Curry with Crispy Beef ($18) which was absolutely to die for. This dish is so big, so you should share with a friend.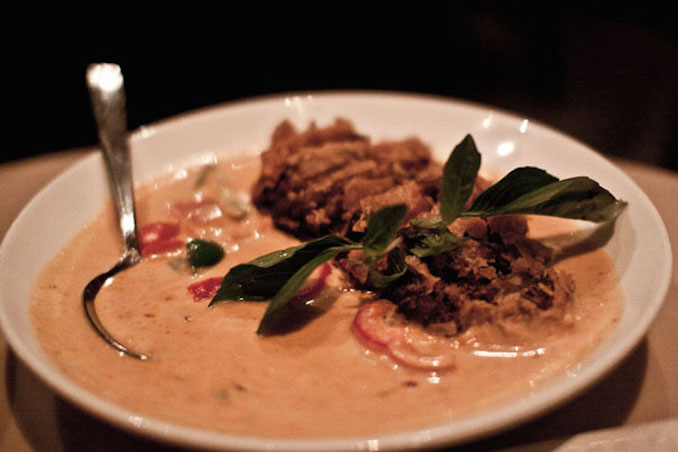 The fish finally arrives to the table and it is everything you imagined it would be. A fully formed fish with a head and eyes and everything. But the sauce is incredible and the fish is tender and delicate. A winning dish, if I say so myself.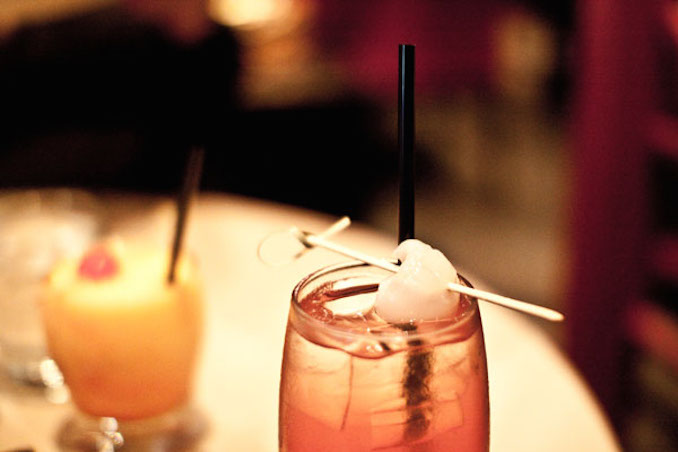 Linda Modern Thai offers up a great dining experience while offering up authentic Thai food. If you're headed to the Shops at Don Mills, drop by and experience it for yourself. One such way is on Tuesday September 30th – chefs Chris Jang (sous chef at Linda Modern Thai) and Yong Soo Do (former sous chef at Buca) will reunite to do a pop-up. For $50 per person, it will be an event not to be missed.