If you have ever felt like revisiting Canada's old roots but haven't quite figured out how to travel back in time, then head on over to Ossington where a new restaurant has recently launched dedicated entirely to modernizing and revitalizing historical Canadian dishes.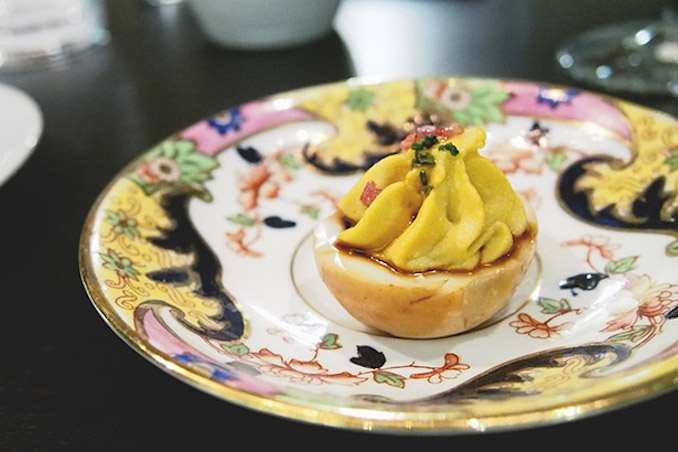 Boralia (59 Ossington Avenue) is a cozy space with a beautiful design aesthetic meant to mimick old-times. Shimmering lighting fixtures in coppers and shells, wooden constructed tables and lots of tapestries throughout – no detail was left spared.
For husband and wife team, Evelyn Wu and chef Wayne Morris, the restaurant melds influences from across eras updating recipes found in old heritage cookbooks they collected throughout the years, drawing inspiring from natives/early settlers and bringing a modern approach to diners.
The menu has some sharable, snack items consisting of devilled eggs a with five spice, tea and soy marinade ($7), and panko-crusted arancini flavoured with mushroom and Chinese sausage that are billed as chop suey croquettes ($6).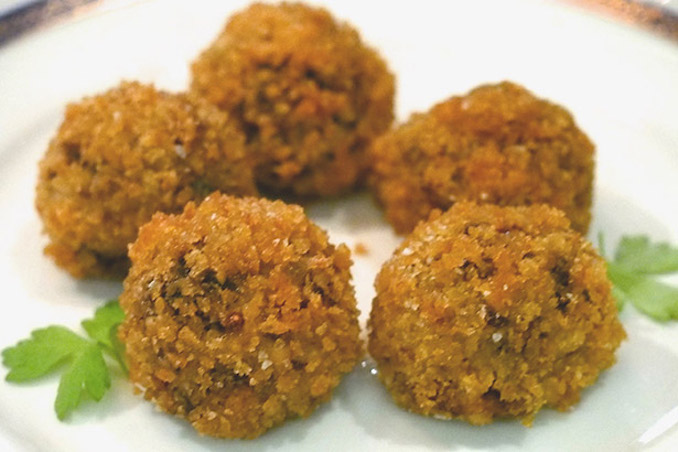 But the standouts come in the form of the main dishes, for example – whelk ($14), a giant sea snail braised in a kombu beurre blanc and served on a soya-spiked bed of seaweed and burdock, blends French and Chinese cuisine. Here they are served as two bite-sized helpings and for my first try, I wasn't certain how I felt about the meat. May have been personal preference but it felt tought while others said it was tender.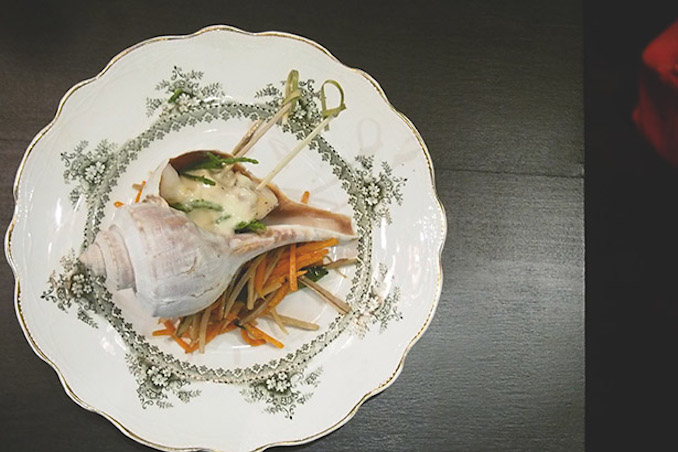 Next up, we were presented and served plump mussels ($15) infused with a thick fog of pine needle smoke. Kept under a giant belljar serving vessel to enhance the smoke flavour, the mussels were presented with house-baked red-fife bread ($3) and cultured butter. While there is no sauce, the smoky flavour is rich and quite wonderful.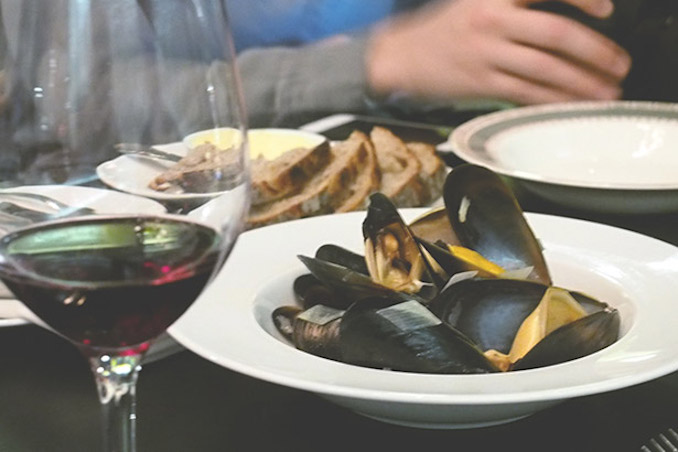 But the two standout dishes of the evening for me were the pigeon pie ($20) and the Bison Bresaola ($15). The pie is a small and hearty dish for the winter, squab and delicious parsnips. The pemmican, once a high-calorie staple for First Nations people, layers fat with dried fruit and leaves you craving for more.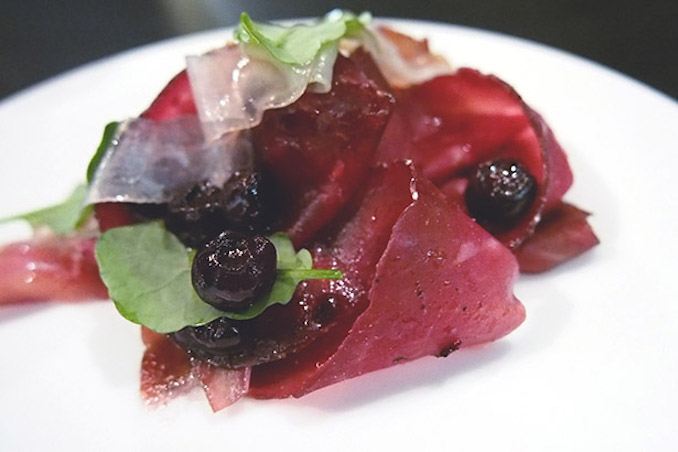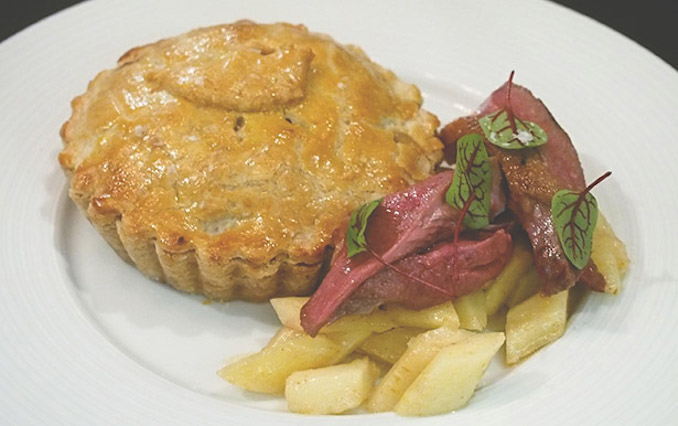 Boralia brings Canadian comfort and cuisine without any of the hipster Ossington pretentious vibes. Get there before the secret gets out and it's the next big thing.
Photos by Yuli Scheidt
Check out our recipe from Boralia for Salt Cod Quenelles with Lobster Stock.