Thinking of taking a little time away this holiday season, perhaps with your intimate partner, for some fun, romance, or to make meaningful memories? A quick flight can transport you to a completely different cultural universe, in Montréal.
If it's your first time, and if all you had was a weekend, we've got you covered for the basics on getting the most out of your trip.
As unbelievable as this may sound, I'm going to posit that some of the most significant experiences can also be the "touristy" ones. If you're keen for a gorgeous wintry walk, take a stroll through Chinatown, and the iconic Old Port (Old Montréal). In any direction, they are completely Instagrammable (is that a word? It ought to be). No two visits are the same.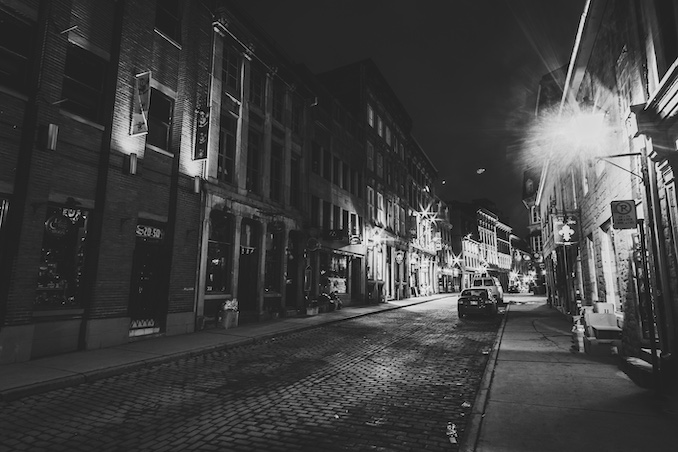 Montréal is built on the well-known Mont-Royal (top of the mountain look-out), and it's a dazzling, enchanting stroll any time of day or night at the man-made Beaver Lake.
Every weekend from January 18 to February 9, Fête des neiges is chockablock with fun, whether the ice slides, snow tubing, dog sledding or live concerts. Later, from February 20 to March 1, Montréal En Lumiere brings its arts, culture and food to indoor and outdoor venues, and there's always something for any taste.
When those chilly bones of yours want to duck indoors, you can check out a Habs game or shows at the Bell Centre. But exploration evenings are when the parties really start, in a city that rivals the Big Apple in after-dark culture. Bar Le Royal in the Plateau-Mont-Royal (Mount Royal Ave. E) will give you the royal treatment. Boutique cocktails, refined and chic ambience is what it's all about. They're open from 5pm to 3am, so you can go for a late night dinner, a show, and spend the rest of the evening hanging out in this classy place.
Suffice it to say, Montréal's gourmet and epicurean delights abound – it's a city as much about the sights as it is the savours. As a matter of course, you must try the signature Montréal bagel, and smoked meat. But where? Two answers: St. Viateur for bagels; Shwartz's Deli for smoked meat. (This, of course, is a matter of opinion, and you're likely to get many opinions on who makes the best.)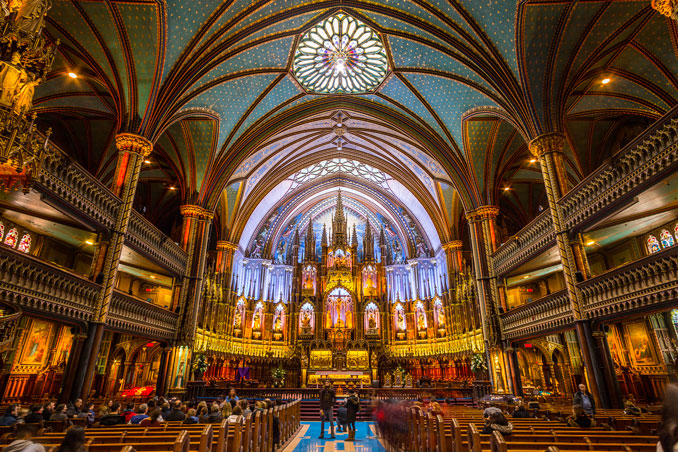 For that unique dining experience that will have your taste buds singing, visit Sumac, a fusion of Israeli/Moroccan cuisine in Griffintown. Carve out the best memories with their delish hummus and labneh (soft cheese), and heart-stompingly great chicken.
As for authentic local fare, you must-try La Belle et la Boeuf or Notre-Boeuf-de-Grace (two different places, similar food). For sure, sink your teeth into their home-style burgers and poutines. Both have creative Quebecois comfort yummies; get Kool-Aid pickles at La Belle et la Boeuf, or fried Mars Bars at Notre-Boeuf-de-Grace.
Of course, if you haven't already tried it, swing by the Orange Julep – the big orange structure – not just serving great poutine, but also their famous orange drink (like orange juice but tastes like a creamsicle).
Now, if you're in the mood to splurge for a very special occasion, and want to enjoy the high life, try a night at the Ritz-Carlton Montreal. (It'll be worth it – trust us.)
Granted the prestigious CAA/AAA Five Diamond Award – the only one in Quebec – the Ritz-Carlton Montréal has been the most elegant address in the city since 1912. In May of 2012, the hotel re-opened after an extensive multi-year restoration, which saw the Montréal landmark transformed into a chic and modern space.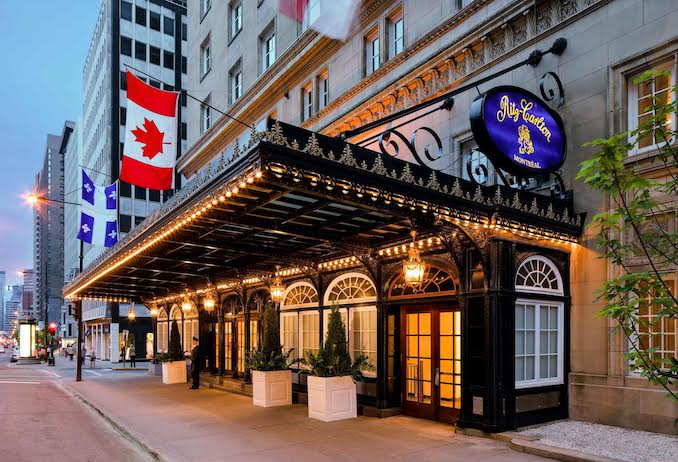 Waiting for me at my room was a fresh delivery of fruit – plums, apples, berries, oranges, on a silver platter, of course – and a courtesy personalized tour of all of the room's amenities. The first thing I did was shed my clothes, draped them on the bed, quickly showered (where I used the complimentary bathrobe), and ventured forth to see the town.
Two hours later I returned to see those very clothes folded so meticulously, like they came straight off the department store rack. I also loved the free shoe shine service: I left my shoes in the bag on the door at 11pm and they were ready by 7am. Turned a scruff pair of dress shoes, like brand new.
It's not surprising that class met class, when in September, Grand Marnier and The Ritz-Carlton Montréal partnered to unveil a permanent 3-year branded space, the luxurious Le Grand Lounge.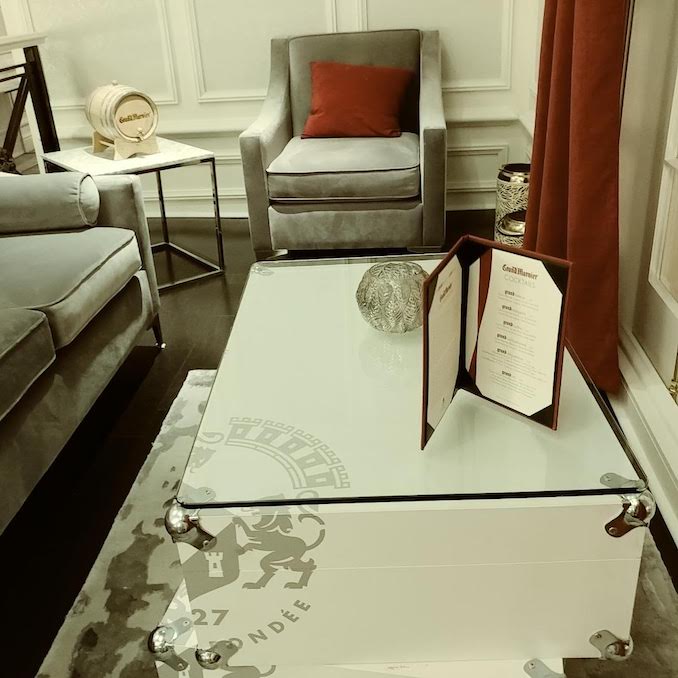 The menu features Grand Marnier cocktails as the Grand Sidecar, Grand Margarita, Grand Collins, Grand Old Fashioned and Cuvée Louis Alexandre VSOP on the Rocks. It is the ultimate hideaway for a late-night cocktail in Montreal.
Amusez-vous bien (have a good time!) in what is assuredly one of Canada's best culturally-rich cities.