The Baby G has been quietly building itself a bit of buzz. If you don't know, it's a reasonably new venue in Toronto's hip and developing part of town on Dundas West. Opened by the owner of The Garrison, it's quickly becoming the place to catch Toronto's up-and-coming music acts. Having never graced the Baby G or seen Luge, the headliner, I was veritably excited as I tap-danced in.
First impressions. It's a decent size venue with two bars. The walls are black, which I guess is pretty normal for a venue these days – the darker the better and there's nothing 'darker' than a colour that people argue isn't a colour. First to grace the stage was Hot Garbage.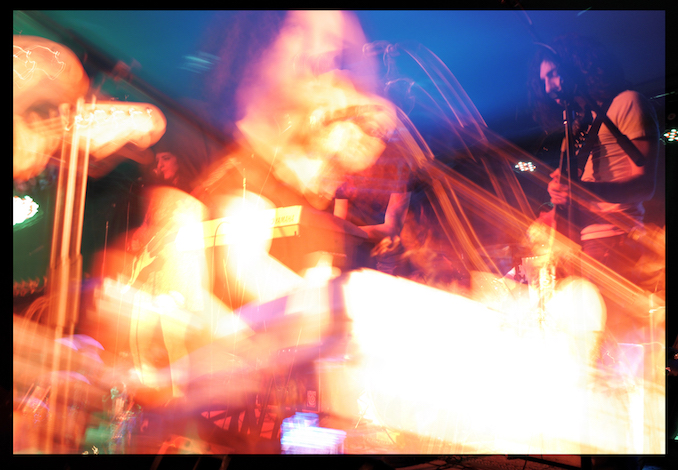 This Toronto quartet have been making some noise over the last year or so and are soon to release a double A-side. They also recently shot a video for Honey Tree, which was arguably the standout moment in the set. Alessandro Carlevaris ripped into his guitar, at times playing lead whilst simultaneously holding down the rhythm, which I wasn't aware was possible.
With synth guru Dylan Gamble pinning down two keyboards, one with each hand, and Juliana Carlevaris stroking the bass and leading the vocals, they're a very hairy bunch to look at. However let's not forget the drummer hidden in the back, whose short hair certainly stands out as the most conservative do.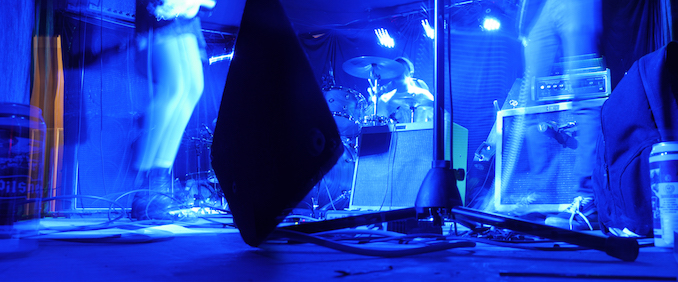 Garbage as always played a set of raucous leads and more mellow psychedelic experimental moments. It was in fact more enveloping and experimental than when I last saw them, as they ended on 'Mantis'; a groovy synth led track that left you wanting more. They definitely have a few strings to their bow.
Worst Gift, a Toronto three piece, followed them, bringing a harder rock sound to the evening's events. I was lucky to attend a festival curated by Shellac of North America once, and their sound reminded me very much of the bands that played there. The female and double male vocal combinations worked well and the set was delivered in a hard-hitting yet polished manner.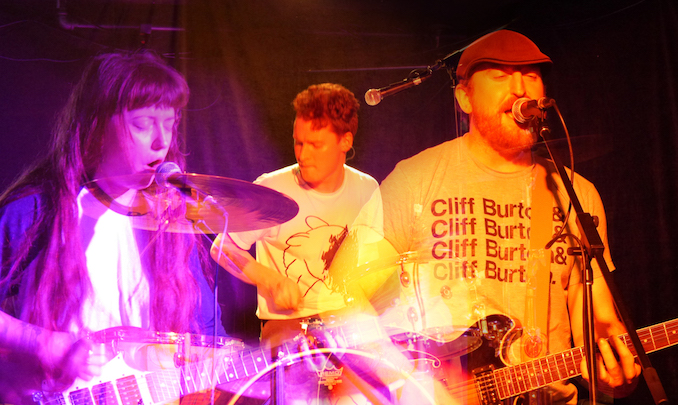 I particularly enjoyed the end to Worst Gift's set which saw them slow the tempo whilst still thrashing out the track at typically full volume.
Life in Vacuum, another Toronto band… I'm seeing a pattern… appeared next. This post-hardcore trio brought more screams and distorted guitars to the stage. It was again well put together, and though I must admit the post-hardcore scene isn't my personal cup of chai, it was raucous and enjoyable and went down really well.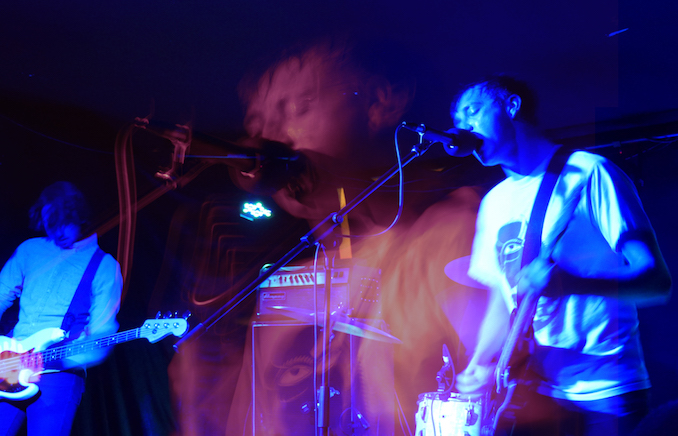 Finally. Luge. Were. Great. Yes, good enough for pointless punctuation even. This punk prog alternative outfit is one you might consider wearing often. With funky bass, scratchy guitars and mesmerizing drums, Luge slowly drew you into a trance. They're clearly into time sequences, but unlike a lot of prog rock bands, they don't give you the impression that it's just for the sake of it.
At times they're definitely playing in different times to one another which, without going all astrophysics on you, means that the guitar and bass play repeating lines of different lengths that move between the beats. Sounds a bit much doesn't it? Well funnily enough it isn't because just when you feel like you can't take it any more, they click together, like lego that your dog hasn't chewed, to take you down a more traditional route. For example they'll hit you with a disco beat and just hammer you into the ground until your arms and legs are moving all at once in different directions.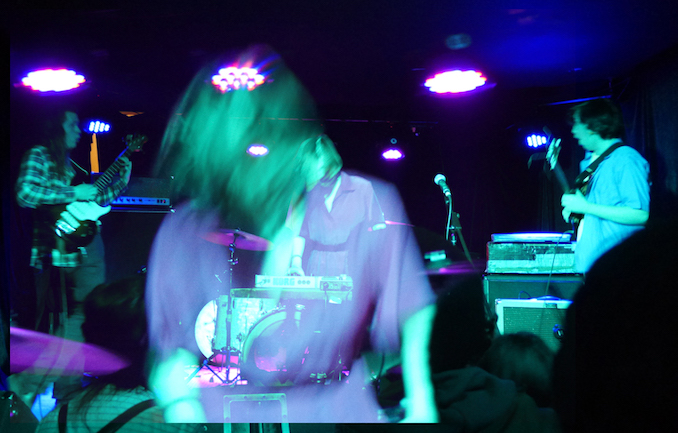 I've not even mentioned the best things about them. Lead singer Kaiva Gotham, occasionally dabbling with some electronics, wowed the audience with her great voice and oozing charisma. There are some fantastic musicians in Toronto, but when you see a lead person that you can't take your eyes off of, you know you've got something special.
And that was the Baby G. One thing I need to mention is that this show was meant to take place at the recently shut down Soybomb. If you haven't heard, there seems to be something political happening with DIY spaces right now in Toronto, and indeed the fire department apparently showed up at The Baby G at some point in the evening for an 'inspection'… most likely because the show moved here from Soybomb. Now that sounds like an unlikely coincidence, but either way, make sure that you get out there and support your local venues to keep what's fantastic in this city happening.
On that note, I've got a top tip for you too: on February 11th Montreal's No Joy will hit The Baby G supported by one of my favourite local bands, Mimico. Not to be missed.