Air travel through the country's busiest airport can be daunting. Here at Toronto Pearson Airport weaving in and out of the terminals are stressful enough. From the moment you step onto the curb at drop off right through to boarding at the gate things can really test our travel patience. While we cannot escape checking through border security there are other ways to make the first leg of your trip less stressful.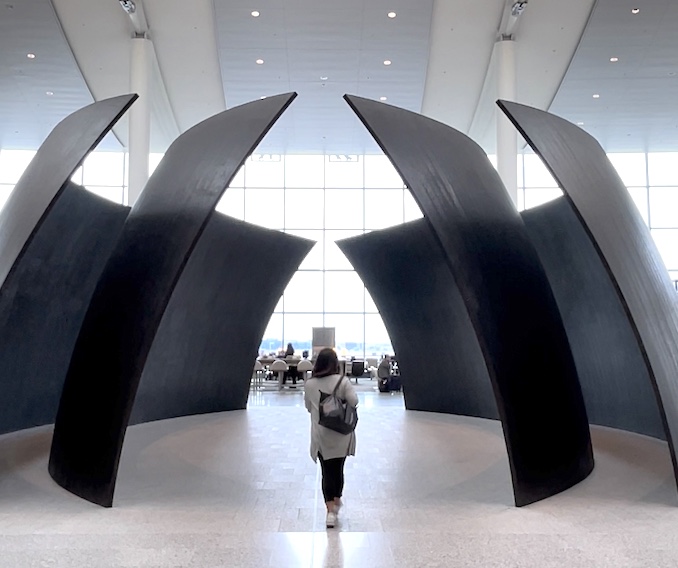 Most of us know about having a NEXUS identification card (issued for trusted travellers) can help expedite the process. Even certain credit cards will grant a few perks but what else is there?
On our recent travels we discovered a personalized service through ALLWAYS Concierge Services. This meet-and-greet service offers a dedicated Guest Services Officer (GSO) to help navigate through the airport processes as quickly and as seamlessly as possible.  Yes, it's a service that's been booked by VIPs — including celebrities, sports figures, and other high profile people but it's also available for any traveller. Think families, seniors, moms with babies, and others.
Anita, our designated GSO, was provided with our travel itinerary with an estimated time of arrival at Toronto Pearson Airport. She called us ahead of our expected time so she could greet us at the curb. With name board in hand she can easily be identifiable. She was on the look out for us but during busier times like March break it can get chaotic at the departure level of the airport terminal. In uniform, the GSOs can be spotted easily.
It's a highly detailed job that requires a balance of patience and skill, especially if there's a delayed flight that gets thrown in unexpectantly. Anita told us that she enjoys the work and loves being around people. Her hospitality and winning smile has garnered her a loyal clientele. They request for her by name every time they travel. No surprise.
There is a team of greeters like Anita available on-call for the travel clientele. Debriefing of clients happen ahead of schedule to review any special requests and accommodations. They are in direct contact with the manager should anything arise even last minute to help ease the traveller's experience.
I am sure we were low maintenance travellers compared to what she has experienced. How about celebrities? She laughed when we asked. She did mentioned that not all celebrities are as demanding as we might think. Just a couple hours prior to our arrival she was taking care of an A-list celebrity who was in town promoting her new Netflix show. We were curious but Anita smiled and said the actress was lovely and very gracious. But the client did sweep through the process donning a wide-brimmed hat and sunglasses in attempts to stay under the radar.
Anita told us the ALLWAYS team is accustomed to working with celebrities. Knowing the ins-and-outs of Toronto Pearson and the terminals are important. They have a great network to respect the privacy and wishes of the high-profile clientele as much as possible.
She tells us that some celebrities don't mind passing by cameras, adoring fans and other travellers while others wish to slide through as unnoticeable as possible. During the Toronto International Film Festival, the team runs on full tilt that requires stealth maneuvering in and out of the airport. The biggest crowd they had to deal with was for a Korean superstar.
From the perspective of others at the airport it also helps keeps security and flow moving. The airport has to keep business running for all travellers. The less commotion the better it is for everyone.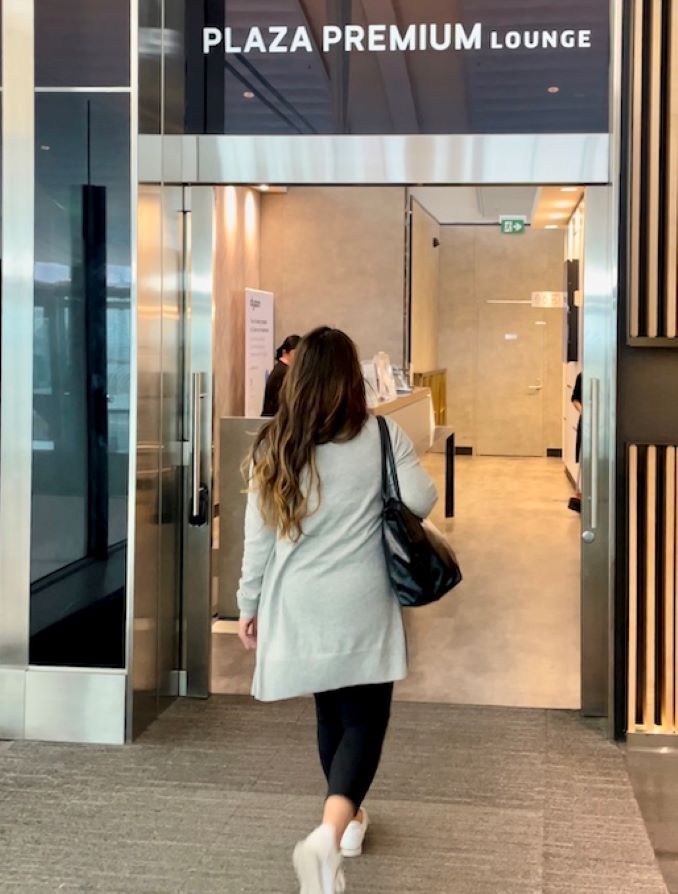 Once clients clear border security it's a little more relaxed. Anita knew we had planned to wait for our flight at the PLAZA PREMIUM LOUNGE in Terminal 1 (International Departures). She escorted and check us into the quieter space where we could eat, read, work, and check the doggycams where our pup was staycationing.
If we wanted to shop for some magazines, chocolate bars or the latest beach read (excluding Duty-Free), Anita would happily assist. If we needed something special at the Lounge like dietary accommodations she would help. She also kept an eye on the flight status to let us know when it was time to head to the gate for boarding. If there was a change in flight times or gate, no worries. She had her eye on everything. And if we just wanted to chill out — she was close by without being intrusive. By the way, Anita is kind of famous herself at Toronto Pearson. All eyes are on her, and her clients, as the airport staff knows that when she's escorting someone — it's most likely a VIP. Pretty sure people were wondering who we were.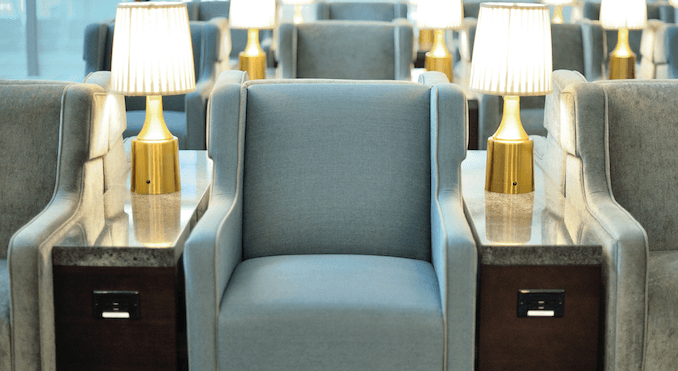 As we made ourselves comfortable in the quiet Lounge space we factored in time for a meal. Our arrival was good as we made it in time for the hot and cold breakfast buffet but happened to stay as they transitioned to lunch. A hearty assortment of tasty sweet and savoury options were available piping hot. Colourful stirfry veggies with chicken, curries and rice, noodles, samosas, quiches, baked goods, cereals, and fresh fruit were all available. Way better selection than the overpriced and uninspiring egg and cheese sandwich and muffin we would normally grab along with our coffees in the Terminal. Way better than the pre-packed lifeless meals offered on the plane for us regular travellers. But the delicious buffet spread wasn't the only option.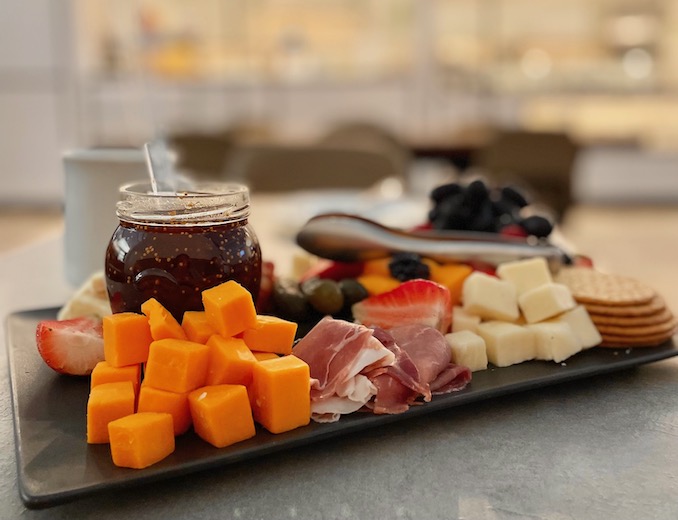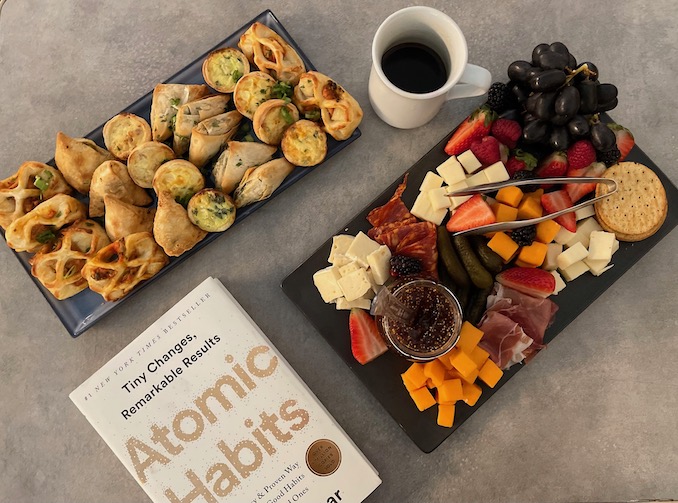 It was our first time experiencing the PLAZA PREMIUM LOUNGE and were surprised that they also offered a selection of cook-to-order dishes (inquire in advance). Chef explained that vegetarian and gluten-free options and other dietary requests can often be accommodated.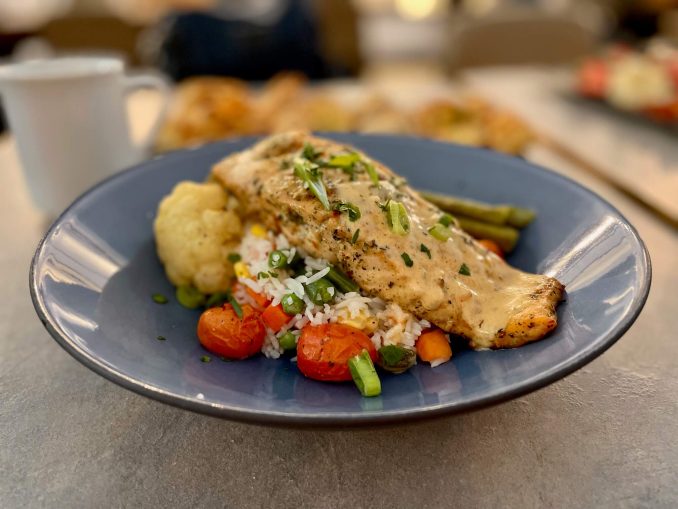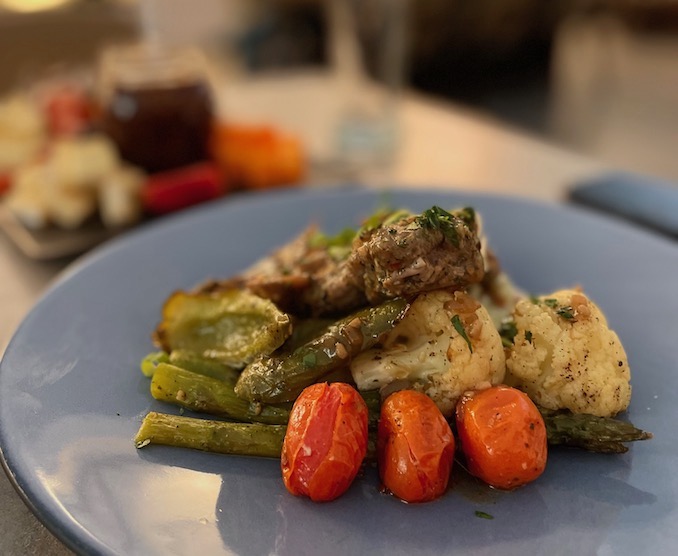 I learned that the PLAZA PREMIUM LOUNGE brand is the world's first and largest award-winning independent airport lounge network. It offers all travelers, regardless of airlines or class of travel, a lounge experience in a class of its own.  You can find them in over 70 major international airports and includes Greater China (Hong Kong, Macao, mainland, Taiwan), Southeast Asia (Cambodia, Indonesia, Malaysia, Philippines, Singapore), Australia, Americas (Brazil, Canada), Europe (Finland, Italy, U.K.), India and the Middle East (Oman, Saudi Arabia, United Arab Emirates).
The brand also been awarded the "World's Best Independent Airport Lounge" for five consecutive years from 2016 to 2021 at the Skytrax World Airline Awards, the global benchmark of aviation excellence.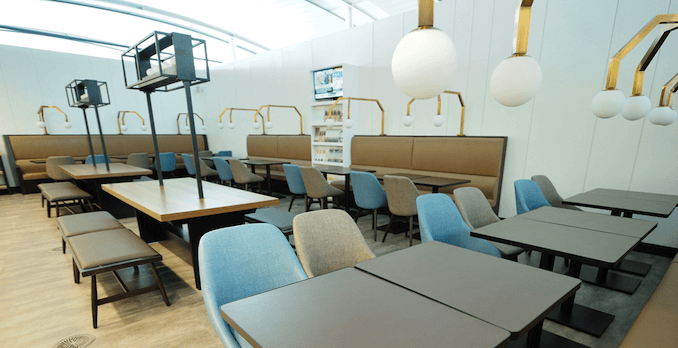 How to access the Plaza Premium Lounge? You'll want to sign up for the Plaza Premium Lounge Pass Americas. It's your digital pass to access premium airport lounges in the Americas . Admission would be dependent on number capacity. At this particular Lounge it can accommodate approximately 110 guests with it's airy double seating area – one lounge style and one that is more of a dining space. Clean washrooms are also located within the designated area.
Both ALLWAYS Concierge Services and the PLAZA PREMIUM LOUNGE Pass access are great ideas if you're looking for ways to reduce the stress of air travel and feel like a VIP. We  also think the experiences  would make thoughtful gifts for weddings, baby/bridal showers, birthdays, seniors, graduation trip add-ons, and that person who seems to have EVERYTHING.
Pro Tip: Keep an eye on the PLAZA PREMIUM LOUNGE site for special offers. The most recent one we've seen is the Spring into Travel promotion (March 2023) where travellers can indulge in a premium airport lounge experience and save an extra 10 percent on the purchase of Plaza Premium Lounge Pass. The PPL Pass can be  purchased for two ($80 USD), five ($157 UDS), or ten (300 USD) visits with access of up to two or three hours of lounge usage each time. The digital passes can be purchased online on the official website and then activated, stored, redeemed and shared via the Smart Traveller App.
Another Pro-tip! If you plan on navigating the airport on your own, be sure to use your Apple Maps if you have an iPhone. It will help you navigate the airport terminals with ease including locating washrooms, restaurants by name, shops, and other services.