German-Canadian twin sisters Hanna and Franziska Barczyk create incredible paintings and drawings that seek to examine the emotional and physical state of the human body, with a focus often on the female form. Shape and form is portrayed in their work through bold, vibrant images that evoke the body at rest, at play, and in passionate interplay with its environment. Franziska and Hanna have separate fine art careers but their work corresponds and compliments each other brilliantly. It's fascinating to see how two individuals who were raised together but have had different life experiences work with similar themes and styles. Their current exhibition in Toronto marks the first time having a major gallery show as a duo.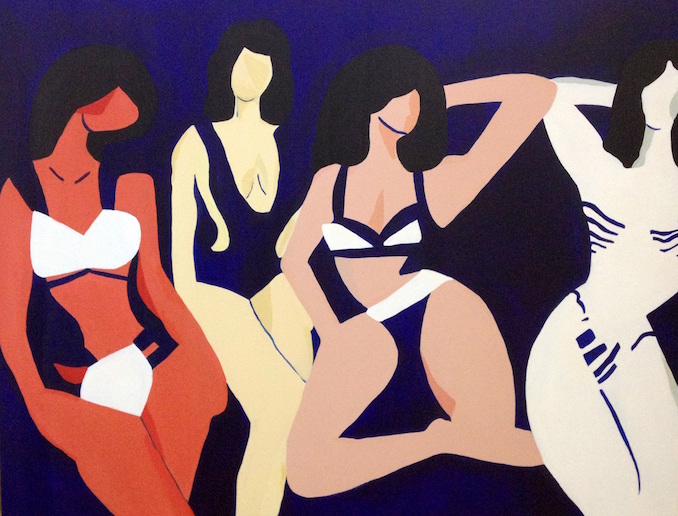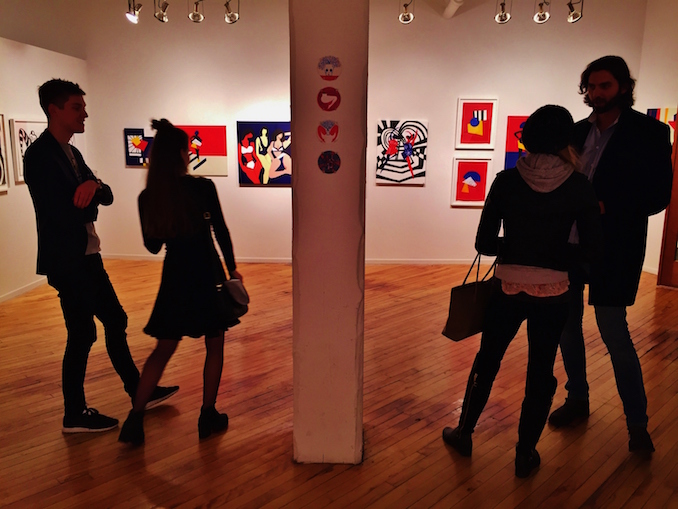 Hanna and Franziska Barczyk were born in South Germany and immigrated with their mother to Canada in 1996. It was in Toronto where they graduated from the Ontario College of Art and Design, Hanna with a major in design, Franziska with a major in illustration in 2008. Franziska now resides primarily in Berlin, Germany in 2011 and has worked as an illustrator and art director since. She has exhibited her fine art work in group shows in Germany, The Netherlands and in New York City. She currently divides her time between Toronto, Berlin and New York.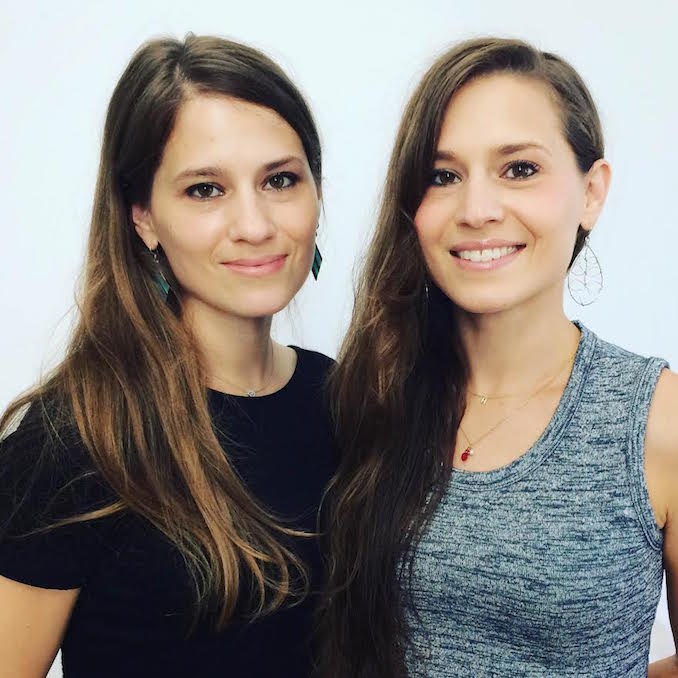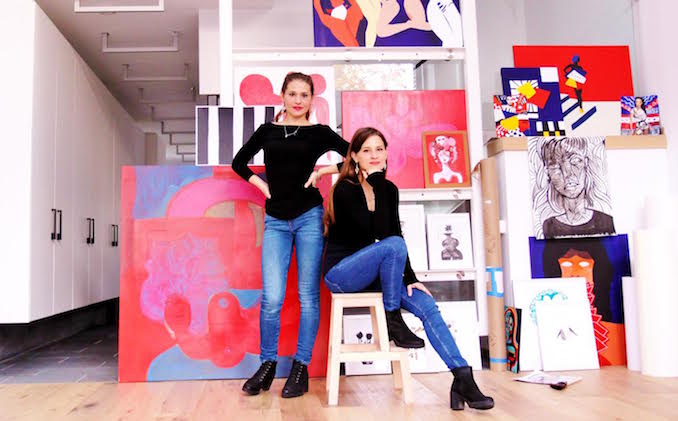 Hanna spends her time between New York and Toronto and creates conceptual illustrations for editorial, advertising, book and institutional clients. She has exhibited her fine art work in group shows such in Germany, The Netherlands and in New York City. Hanna has been recognized by the Society of Illustrators, American Illustration, Creative Quarterly and 3×3 (Magazine of Contemporary Illustration). She has also been the recipient of the Melville White Award, received "Honorable Mention" from 3×3 Magazine and has been the subject of a feature in Communication Arts Magazine.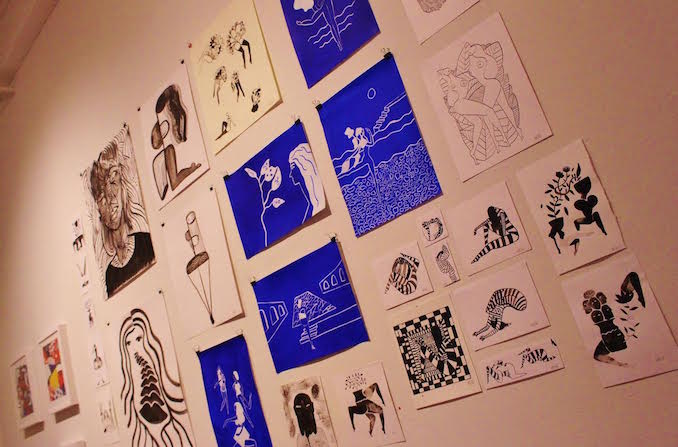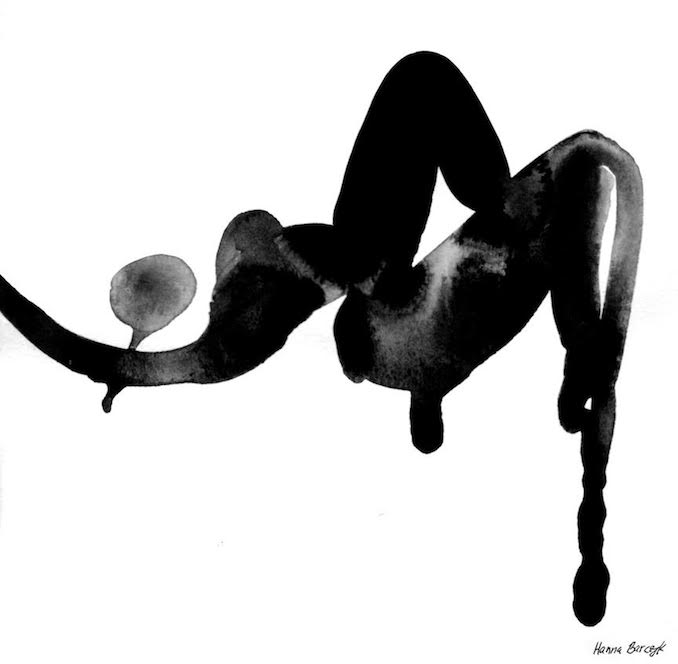 What 'hoods do you live in or love?
Hanna spends a lot of time in New York City, her favorite neighborhood is The East Village. Franziska is back and forth from Berlin to Toronto. In Berlin she lives in Prenzlauer Berg, but she also loves Kreuzberg/Neukölln
While in Toronto Franziska & Hanna live in the Queen West/Ossington neighborhood. It's their favorite neighborhood in Toronto.
What do you do?
Hanna & Franziska are twin sisters with separate art practices. They both create paintings, drawings, and illustration.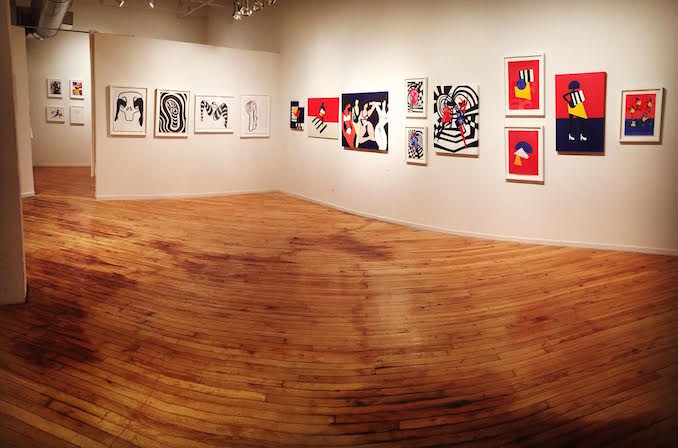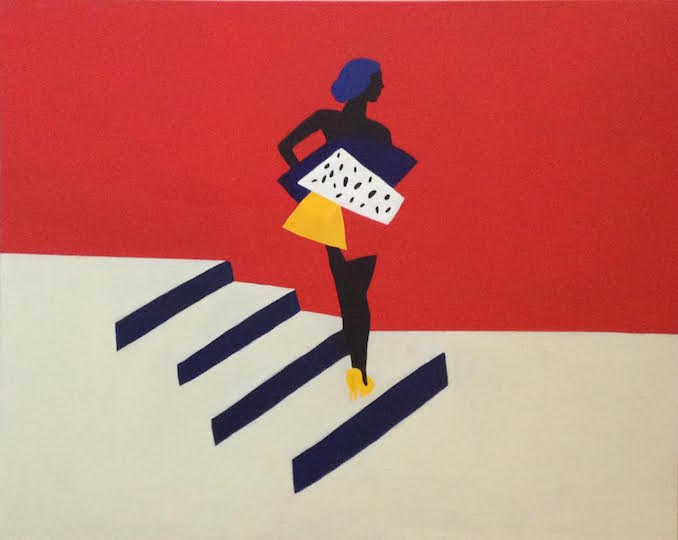 What are you currently working on?
Currently working on their art practice creating fine art paintings and drawings. As well as some commercial work including illustrations for The New York Times and Boston Globe.
Where can we find your work?
From now until Jan 7th 2017 you can see Hanna & Franziska's exhibition Bodies showing at Coldstream Fine Art in the King West neighbourhood at 80 Spadina Ave. in Toronto.