Riser House Records' Meghan Patrick never imagined she'd grow up to be a country singer, let alone one who shared stages with the likes of Keith Urban, Old Dominion, Dwight Yoakam, and Kip Moore. Now, nearly a decade into her career journey, the back-to-back CCMA Female Artist of the Year and 18x CMA Ontario-winning country artist has proven this is exactly where she belongs. Meghan Patrick released her debut album, 'Grace & Grit,' with the help of country legends, Vince Gill and Jason Niebank in 2016, leading to an avalanche of awards and recognition upon its release, while her sophomore album, 'Country Music Made Me Do it,' yielded her first No.1 single at Canadian country radio with "Walls Come Down." Her Juno Award-winning 'Wild As Me' EP (2019) followed, before her latest album, 'Heart on My Glass' (2021) earned her multiple CCMA and CMA Ontario Award nominations, (with three CMAO wins). But this is just the beginning, as 2023 is poised to be the year of Meghan Patrick, who kicked off a new musical era with her latest, reflective release, "She's No Good For Me," in January.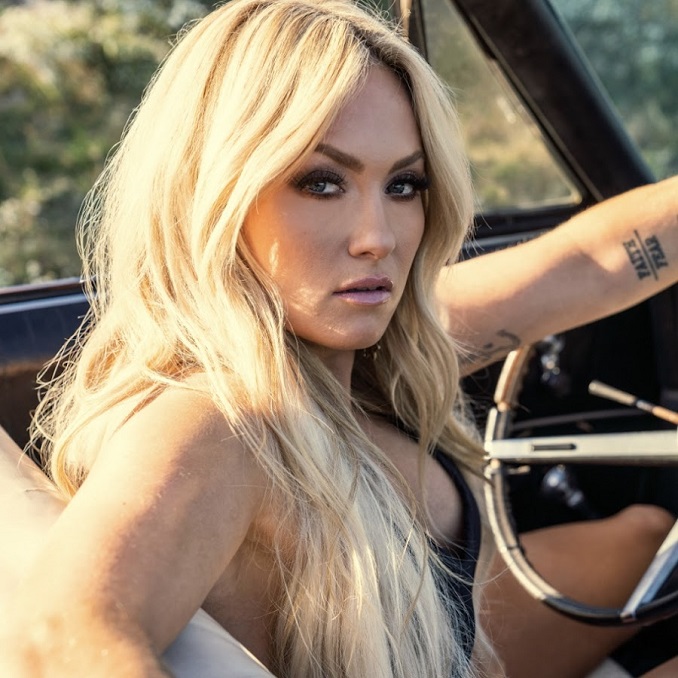 Name:
Meghan Patrick
Genre:
Country
Founded:
2015
# of Albums:
4
Latest Album:
Heart On My Glass
Latest Single:
"Ours"
Latest Video:
Favourite musician growing up:
The Eagles
Favourite musician now:
Impossible to answer with just one, but as far as new country goes: Eric Church
Guilty pleasure song:
Bad Motherf*cker – Kid Rock, MGK
Live show ritual:
Shot of Jameson and push-ups
Favourite local musician:
Bradley MacArthur
EP or LP?
LP
Early bird or night owl?
Night owl trying to grow up and be an early bird.
Road or studio?
Road
Any shows or albums coming up?
The year of MFP is just beginning. Expect a whole lot of new music over 2023!
Where can we follow you?
Facebook | Instagram | Tiktok | Twitter
***
Rapid Fire Toronto Questions:
What is your favourite local restaurant in Toronto?
I always loved Terroni. It's been a while since I've eaten out in Toronto though so I'm sure there are a ton of great new spots.
What is your favourite street in Toronto and why?
Queen ST West, I love all the vintage shops!
What is your favourite park in Toronto and why?
I used to live next to Trinity Bellwoods Park, it was a great summer hang.
What is your favourite music venue in Toronto?
I always loved playing at The Horseshoe Tavern… great memories there.
What is your favourite music store in Toronto?
It's been a long time since I've lived in Toronto, but I always liked checking out the Twelfth Fret.