Ryan Dineen was born and raised in the Cabbagetown neighbourhood in downtown Toronto. His mother used to illustrate Gumball cartoon drawings when Ryan was 4-5 years old which was his first introduction to the world of illustrations. Alongside her, he would draw his own cartoons.
By the time Ryan entered grade 5, he was already ahead of the curve. He had been introduced to the world of graffiti by a babysitter and found a passion for the art. Once in his teens, the rebelliousness lead him to doing more murals around the city.
His street art brought him to his first paid gig when at the age of 15, his uncle hired him to paint the backdrop of a Second City show. This is when he learned about the earning potential of his creations.
Ryan Dineen further refined his art at Central Tech. The grade 11 art program brought new mediums for him to try and he found his love of oil painting. He has dabbled since then in watercolours as well but still finds that his favourite thing to do now is large oil paintings at his home studio in Leslieville.
His work in murals has brought him clients like Redbull, Nike, Apple, Bacardi and more. His most recent public installation was at the Spirit of York distillery in the Distillery District.
His main focus now is fine art paintings and is represented by Ingram Gallery. He has a show coming up there in called Stopwatch that runs October 19th – November 9th, 2017.
-by Joel Levy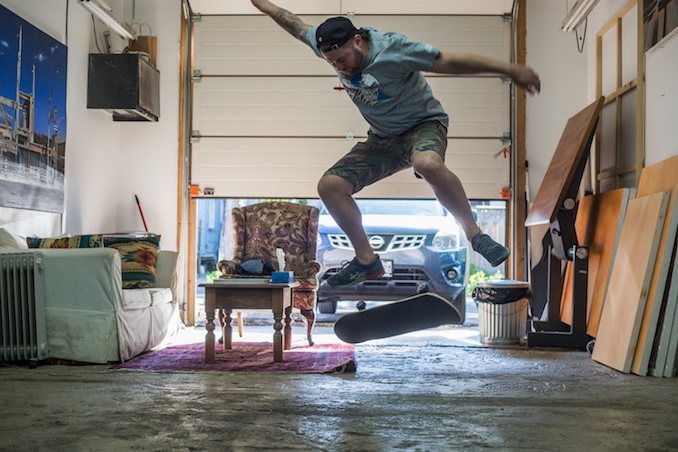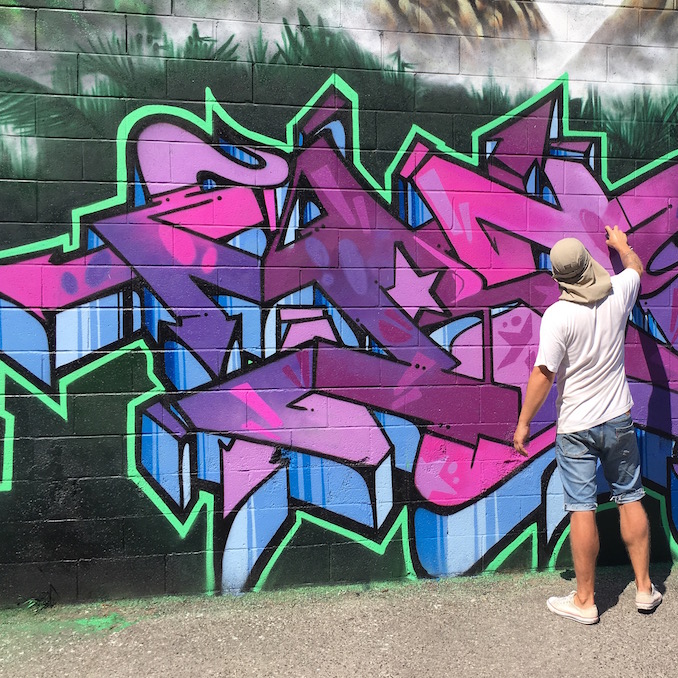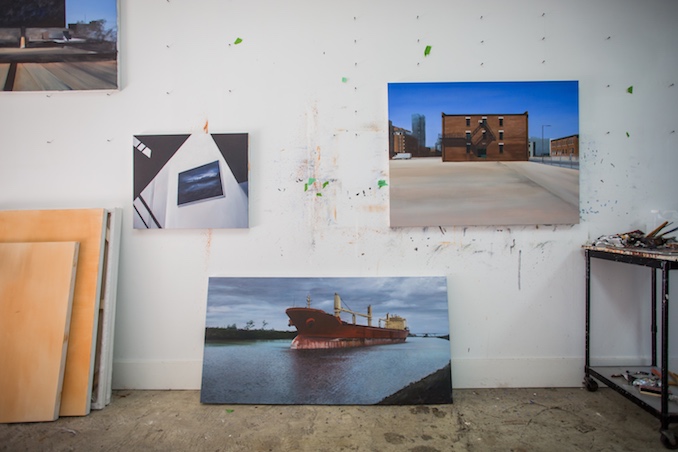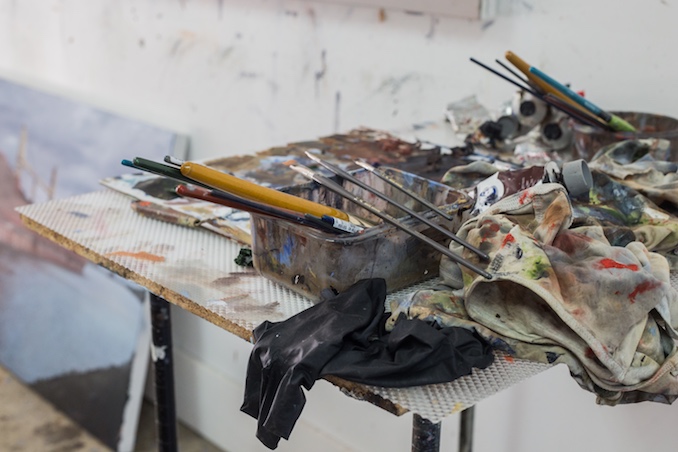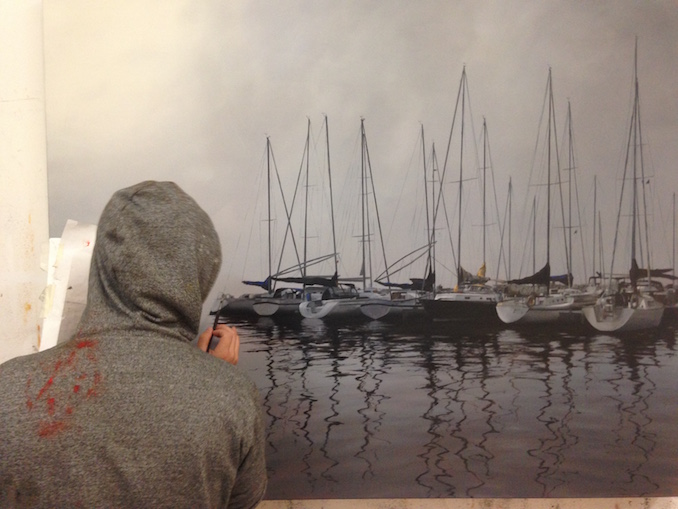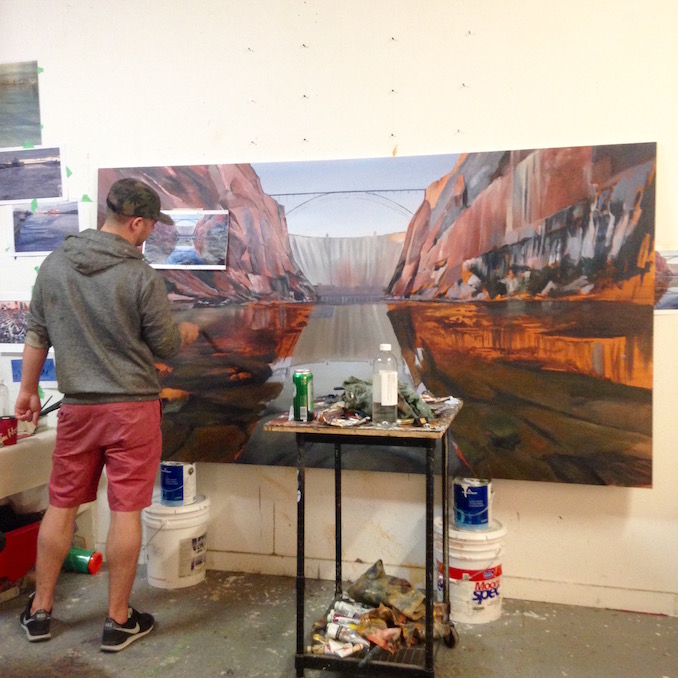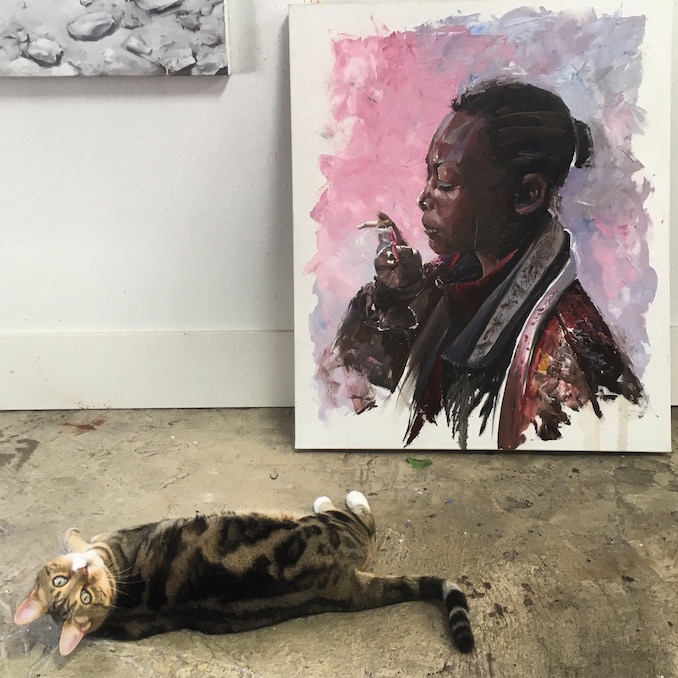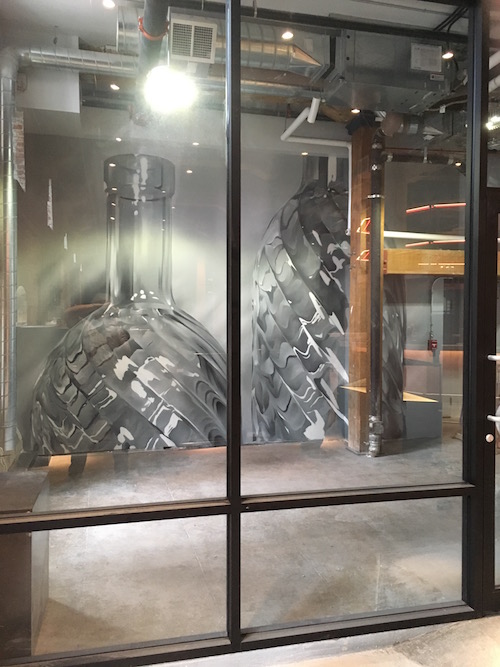 What 'hood are you in?
Leslieville
What do you do?
I am a painter.
What are you currently working on?
An upcoming show I am doing in October at Ingram Gallery and a mural for a company's warehouse near Keele.
Where can we find your work? 
I just finished a piece with Bacon at the new Spirit of York distillery in The Distillery District. They make Vodka and Gin and we were commissioned to design and paint a mural of their bottles on one of the walls of the distillery.
You can also check out my show Stopwatch that runs October 19th – November 9th, 2017 at Ingram Gallery.
You can also find me online.