Our latest featured pets are Betty and Veronica the Rabbits who are available from the Toronto Humane Society. Here is some information about these pets.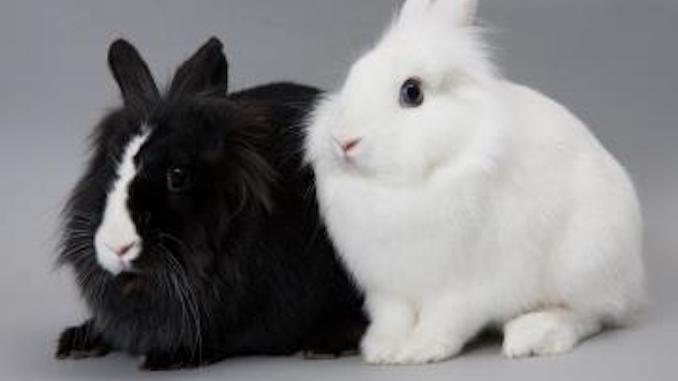 – 4 Year Old
– Lionhead Mix
– Spayed Females
– Perfect Apartment Pet
– Bonded Pair
Betty and Veronica are the best of friends who do everything together! They are now looking for a new forever home with a family who can offer them everything they will need to stay happy and healthy. A bonded pair of rabbits is one of the sweetest things to see, from grooming to playing to cuddling these two peas in a pod rely on each other for comfort and support. If you have room in your heart and home for two beauty queens please email specialspecies@torontohumanesociety.com to learn more about Betty and Veronica!
Please note: Betty and Veronica are part of our facilitated adoption program. Please email specialspecies@torontohumanesociety.com to learn more.
Please note: to keep any rabbit happy, it's important to give them big cages. When picking out a cage for your future rabbit, or custom building one yourself, aim for a cage with minimum dimensions of 4'L x 4'W x 36″H (for a single, dwarf-sized rabbit). Dog pens are ideal for larger or multiple rabbits. Remember: all rabbits need at least 4 hours a day of playtime outside of their cage each day
Adoption fee: $40
For more information and to adopt this pet, please visit the Toronto Humane Society page for her on their website.
About this column:
We feature animals available for adoption from local shelters in Toronto with the hopes that our readers will assist in finding good homes for them. If you, or someone you know, has the resources to care for one of these animal, please do get in touch via the links provided.