Crow's Theatre will launch their new performance space on January 19th, 2017 in Toronto as they kick off the show The Wedding Party.  Streetcar Crowsnest's multi-theatre space is located on the ground floor of The Carlaw condo building, recently built by the development company Streetcar. The space itself was designed by DTAH Architects, known for their work on Evergreen Brickworks and Wychwood Barns.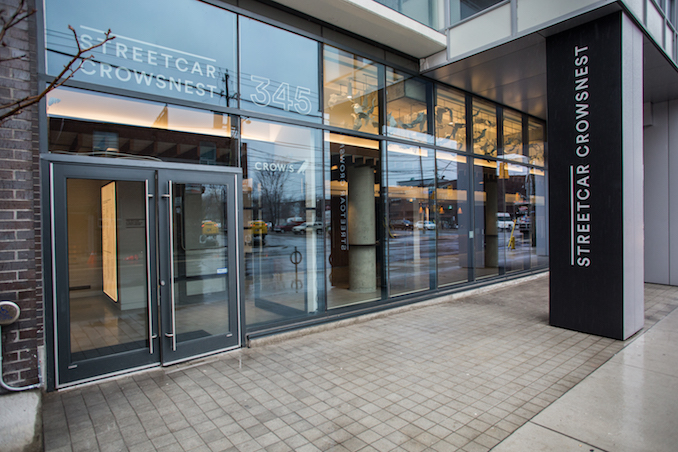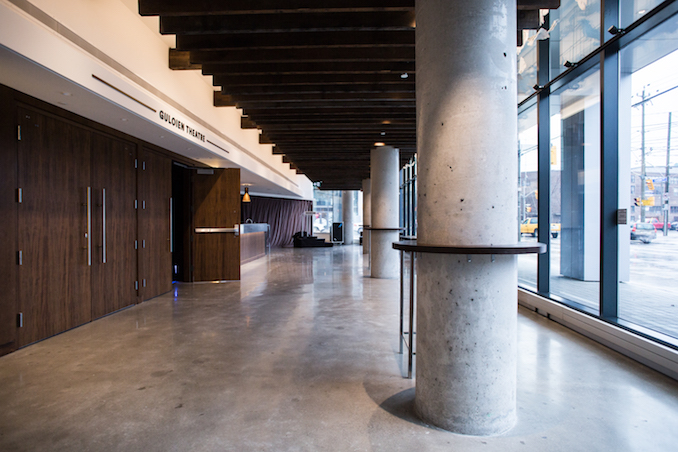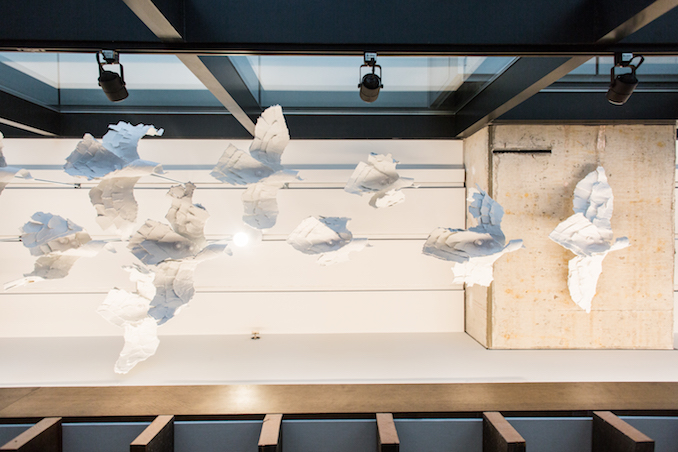 We got a tour of the new facilities today and wanted to share some of the photos and info with our readers.
There are two spaces that will be used for performances, practices, events as well as being used for other arts purposes. The Scotiabank Community Studio will have smaller performances and other arts events like The Spoke East Storytelling literary event. The main theatre, the Guloien Theatre, has 27 foot high ceiling, a catwalk, moveable audience placements for custom seating patterns as well as 200 seats. The seats were actually sponsored by local artists for $1000 a pop and feature the artists names on each of them. This raised $200,000 for the project which came directly from the local arts community.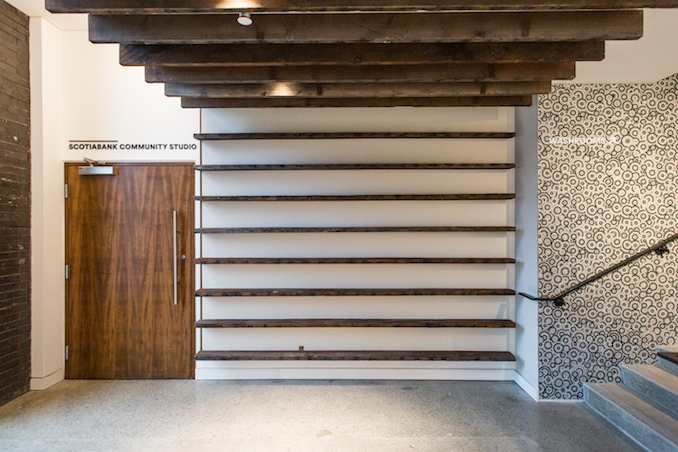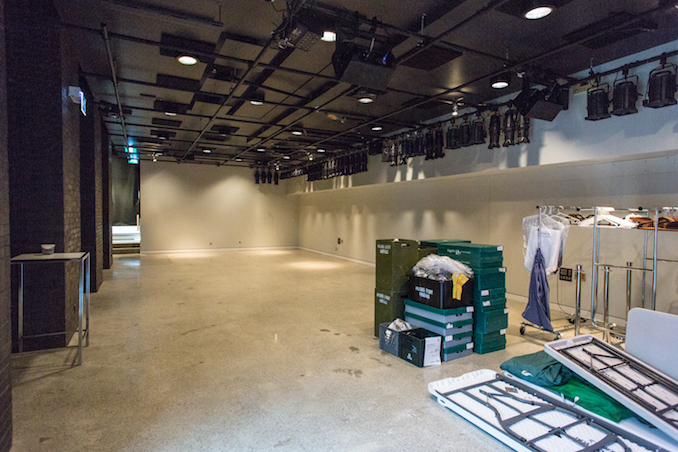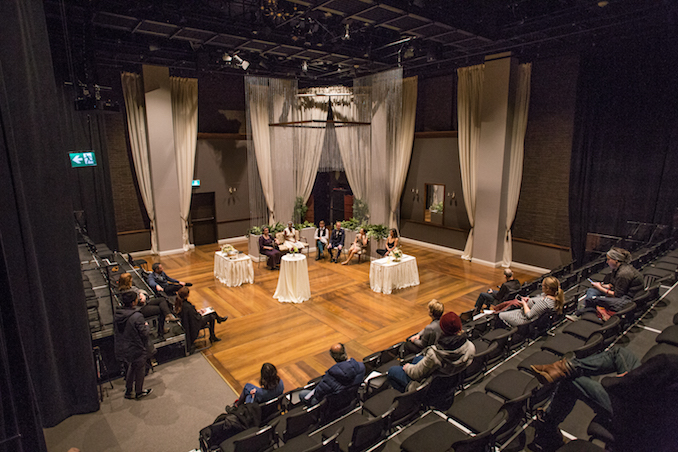 While waiting for your show, you may want to grab a drink at their bar or catch a bite to eat at the soon to be finished 2000 sq. ft. French brasseries, Le Gare de L'est. A date has not been set for the restaurant to open but stay tuned for more info.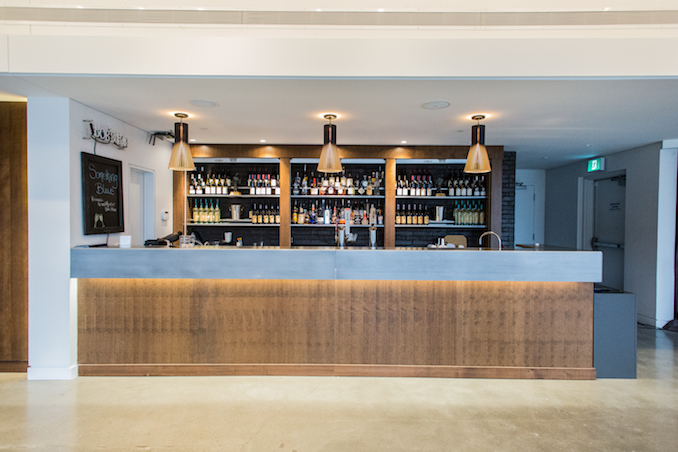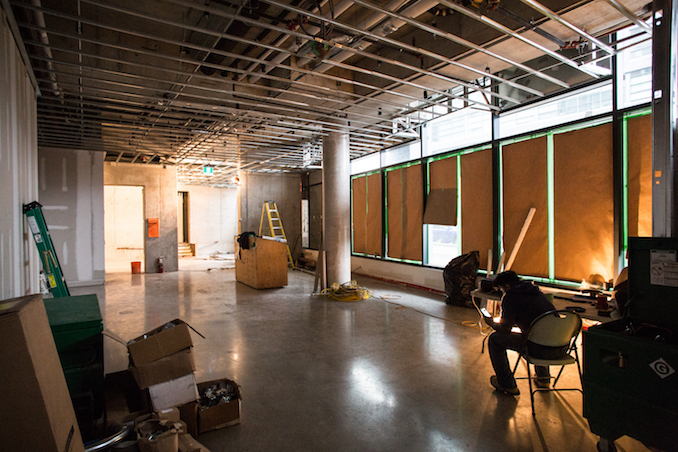 As for the show, The Wedding Party was put together by Kristen Thomson and Crow's Theatre Artistic Director Chris Abraham. Thomson told us that she put together a cast of some of her favourite Canadian actors for the show that spends a day at, as you can guess, at a wedding party. Actors in the show include Jason Cadieux, Virgilia Griffith, Trish Lindström, Moya O'Connell, Tom Rooney, and Kristen Thomson herself.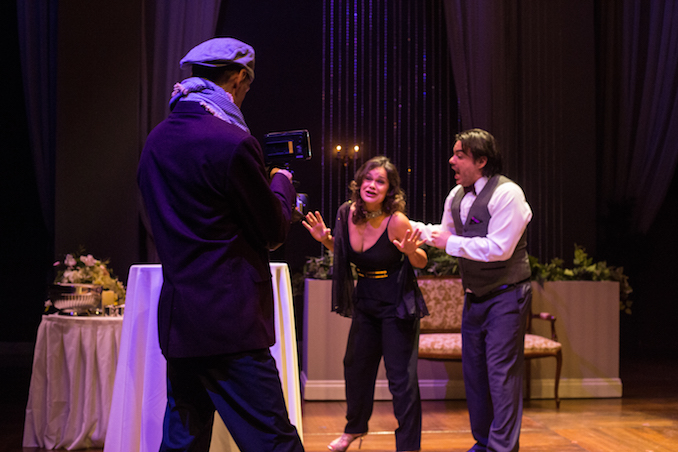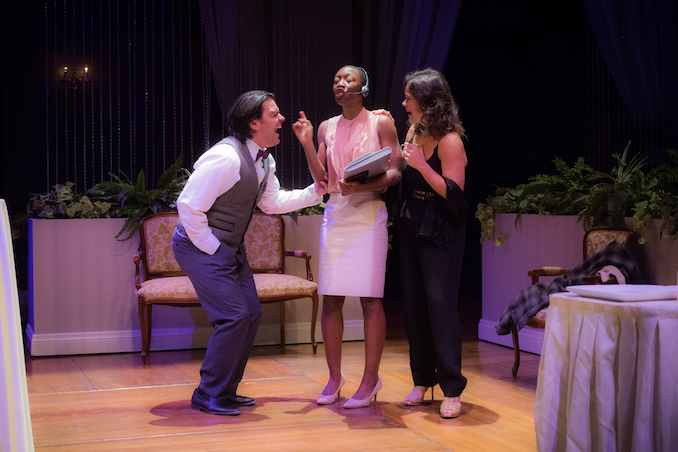 For more information on Crow's Theatre shows Streetcar Crowsnest, visit their website.