The Toronto International Film Festival (TIFF 2023) feels like it has its own season here in the city. Hotels, restaurants, bars and other venues are getting all polished up and ready to welcome local and international guests to one of the world's most respected Film Festivals. Whether you're coming into the city on a jet plane or by car, there are plenty of great options to add to your TIFF experience.
Get planning! Reservations book up quickly this time of year. Here is our updated list of places we love during TIFF between September 7 – 17. Ready to enhance your festival experience? Let's go!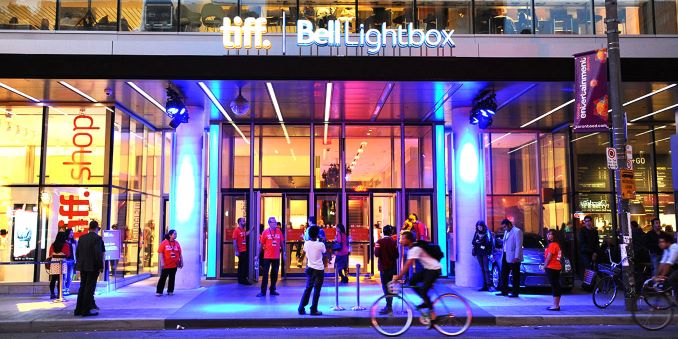 WHERE TO EAT & BE SEEN: 
ALDER at ACE Hotel: 51 Camden Street. Patrick Kriss (Alo, Aloette, Alo Bar) partners with this global hotel brand to bring elevated comfort food at this location. Ideal spot for the creative types who love attention to details.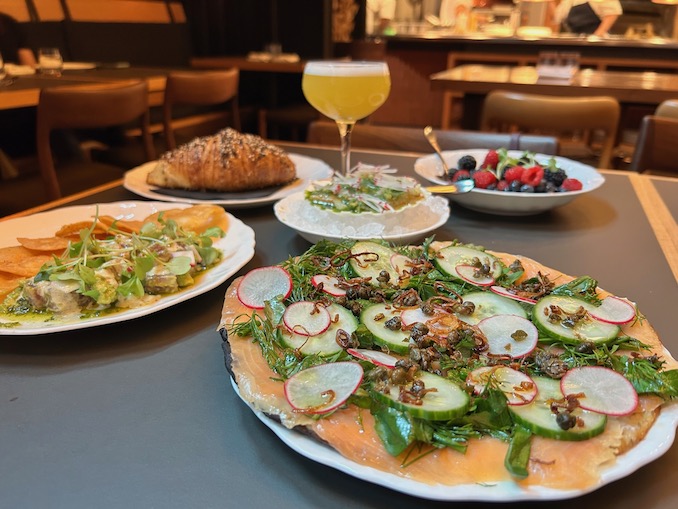 Casa Madera at 1 Hotel: 550 Wellingston Street West. If you like to be surrounded by buzz then this tropical feel restaurant has a lot to offer. It's got a L.A. or Miami vibe that seems to be filled with all the pretty people all the time (well, the times we've been there). Great for if you're looking to get all dressed up with somewhere to go for great food and a gorgeous scene.
BARO:  485 King Street West. This multi-level Latin inspired bar and restaurant features cuisine of the South American countries. Recently they honoured distinct regional specialties along side their delicious menu. Rooftop patio definitely whisks you away to somewhere tropical. You almost forget you're in the core of the city.
PAI Northern Thai: 18 Duncan Street. This incredible and casual Thai restaurant from Toronto's most loved restauranteur couple Chef Nuit and Jeff Regular is a real celebrity magnet. Just check out their IG! Delicious dishes including their Pad See Ew, Pad Grow Pow, and Khao Soi keep us returning. Located steps from TIFF Bell Lightbox.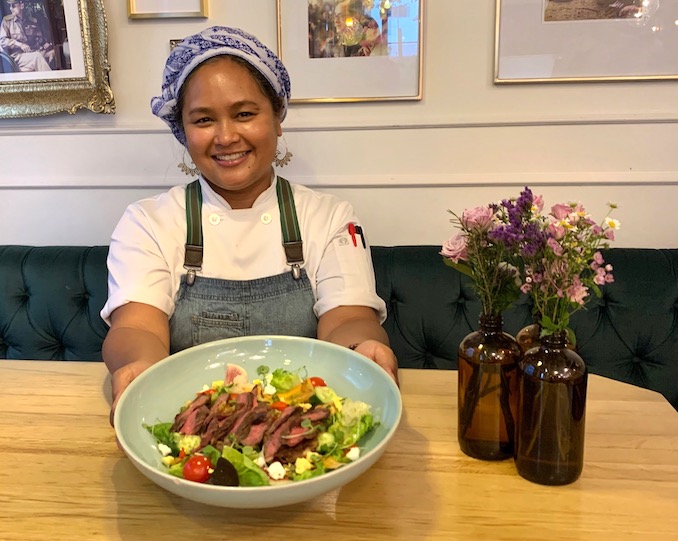 Kiin: 326 Adelaide Street West. Another Chef Nuit favourite hotspot in the city! Just steps from TIFF Bell Lightbox, this cozy restaurant serves up Northern Thai casual fine dining. Worth experiencing is the Royal Thai inspired menu. Looking for brunch that is beyond your average eggs benny? Try their authentic Thai style brunches here.
Four Seasons Hotel Toronto: 60 Yorkville Ave. Further out of the hub but not too far! If you're looking to build on the TIFF experience of dining like a star, then take note of this special dining experience! On September 6, Chef Daniel Boulud returns to his namesake restaurant here in Toronto for a very special Bring Your Pearls and Dine Like a Celebrity — a glitzy five-course dining experience to kick off the film festival season. Limited space. Book in advance for this not-be-missed dinner at Cafe Boulud. Four Seasons will also host a special exhibition by the acclaimed photographer, Ryan Emberley. Known for his work on capturing some of the best moments on and off the red carpet, his exhibition Festival After Dark will highlight many favourites — on view throughout TIFF.
And at d|bar by Chef Daniel Boulud will offer five specialty cocktails inspired by beloved movie genres. Guests can choose to sip on the Drama, enjoy the Thriller or toast with the Romance – every craft cocktail was created to evoke the magic of cinema and provide a sensory journey.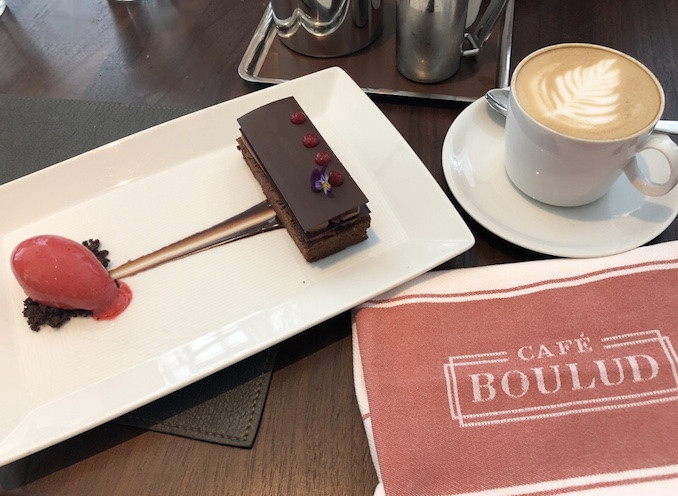 Impact Kitchen: 444 Adelaide Street West. Those who attend TIFF aren't just about the glitzy nights out! They often seek out the places where they can quickly get something nutritious and tasty while being under the radar. This is the place. With several locations and one is within the entertainment district. Gluten-free, paleo, keto friendly, vegan, minimally processed and dairy free options.
Kissa Vinyl Lounge: 619 King Street West. This hidden in plain sight Japanese-inspired listening lounge and bar recently opened and has already seen celebrity action. Lebron James, Shai Alexander and Tristan Thompson have already partied here. Fancy cocktails and pretty dishes. Dress to impress.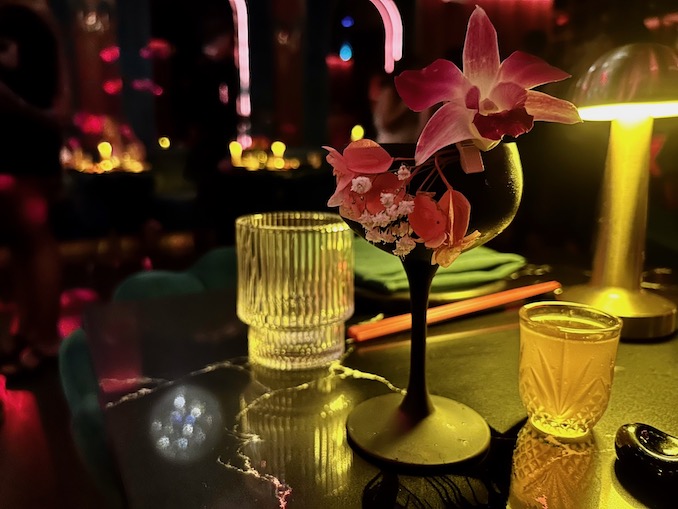 VARDA: 350 King Street West. If you're a TIFF member you may want to check into the newest destination for drinks and snacks right at the TIFF Bell Lightbox. Named in honour of the celebrated French filmmaker Agnès Varda, tis new cafe/bar will be open exclusively for Contributors Circle and Patrons Circle Members during TIFF, before its official public launch in early fall, when it will be open to all. Located on the third floor.
Wahlburgers: 46 Blue Jays Way. If you're just looking for something casual and fast this is a favourite spot for us. That Thanksgiving Burger is a must-have if you love turkey. This is a classic meal loaded with stuffing and cranberry. Don't forget the tater tots.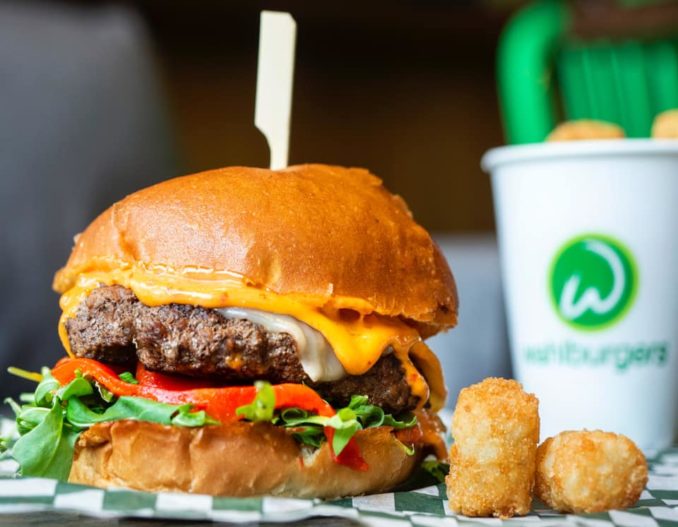 Moxies: 70 University Avenue. You're one degree of separation to Hollywood a-lister Mark Wahlberg as he was just in Toronto in this exact location days ago for the launch of his new Flecha Azul Tequila line in Canada. His signature cocktail "The Marky Marg" will be available here.
TIFF Festival Street: (September 7 to 10) Taking everything film to the streets is this multi-day family-friendly celebration. It's a fun outdoor walk before heading into a screening or if you just want to soak it all in (no film tickets required to enjoy this Street Fest!).  Includes free film screenings, live performances, and partner activations. A highlight will be The House of Perroni Nastro Azzuro experience (September 7 to 16) at David Pecault Square.The immersive Italian-styled open-house is complete with its own first-come-first-serve red-carpet viewing area, bringing consumers closer to the action than ever before. Fans can experience the taste of complimentary Peroni Nastro Azzurro paired with exclusive gourmet bites from international celebrity Chef and Peroni Nastro Azzurro partner, David Rocco.
WHERE TO SLEEP:
SOHO Hotel Toronto: 318 Wellington Street West. This location has always been a favourite amongst visiting film industry movers and shakers. Within walking distance to the TIFF Bell Lightbox is very convenient. Aesthetics feature well known contemporary artists throughout the property. Discreet indoor pool and terrace are great escapes from the crowds. Each room has its own air filtration system and always has. The penthouse suite has recently been renovated – a popular spot for private parties.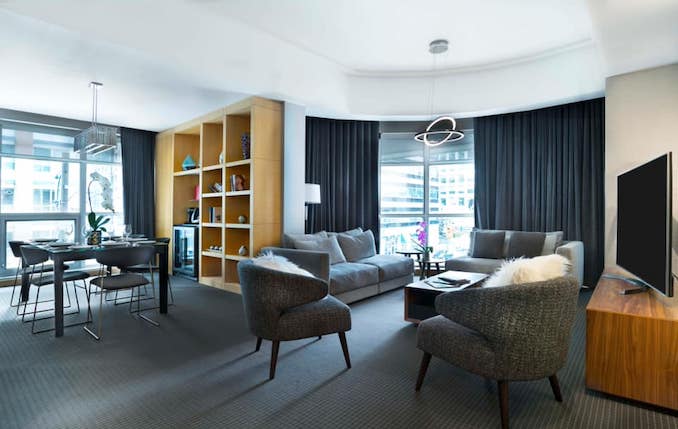 Ace Hotel: 51 Camden Street. The global brand is already known for their ties to the arts. Their ongoing support to local film festivals gives them an edge and quite frankly, street cred for industry folks. Alder restaurant is a real draw as is the discreet rooftop bar, Evangeline. Relatively new comer to our hospitality scene here in Toronto but an established brand. The property reflects the foundation of the area it resides as well as the city.
1 Hotel Toronto: 550 Wellingston Street West. This "sustainable sanctuary" is an oasis within the city. Lush in greenery and nature driven design makes this a stunning place to stay. Housed right in the property are several options for dining as well from casual to upscale. Lobby is a great area to hang out.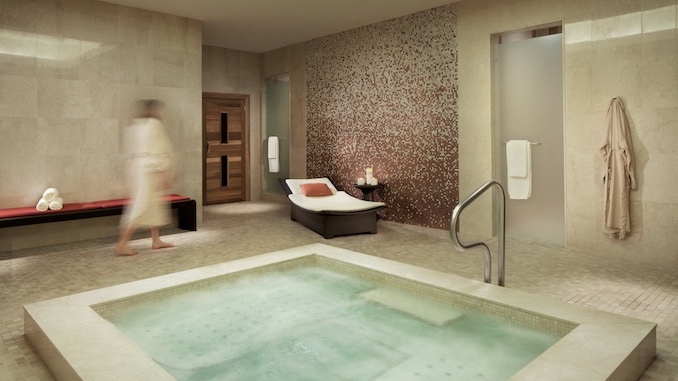 Ritz Carlton Hotel: A favourite amongst celebrities for its super close proximity to several TIFF venues and known for its impeccable, seamless, and discreet service. Stars are known to also return after a night of partying to unwind at the hotel's EPOCH bar outdoor patio.
Bisha Hotel:80 Blue Jays Way. A glamorous stay with an unexpected twist makes this an unforgettable stay. Edgy and contemporary and lots of beautiful people found here especially at night. If celebrities were guaranteed to be visiting this year's Festival, you can count on this property to be hosting press junkets, parties and dinners on site (Kost, Akira Back, Mr. C). Star gazing is off the charts here…and so is the security.
WHERE TO RECHARGE (WELLNESS):
StretchLab: 410 Adelaide Street West. Planning on a film watching marathon? Get stretched before (or after) all the screenings. Professionally trained "flexologists" customize a stretch session to your needs. You'll absolutely feel refreshed and relaxed.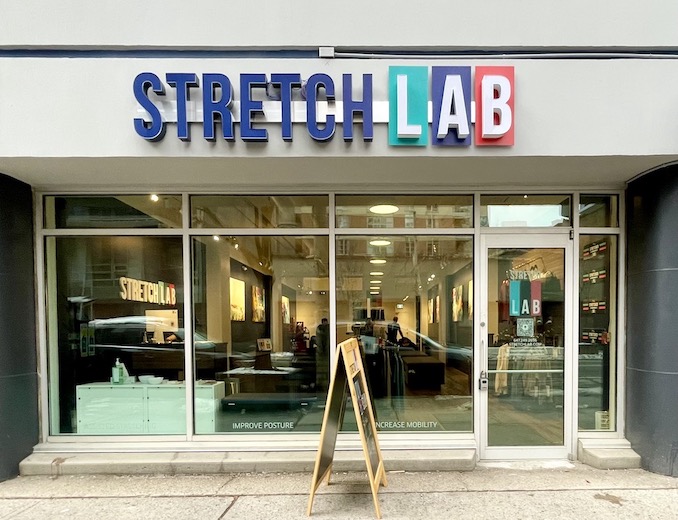 Othership: 425 Adelaide Street West. TIFF films can be other worldly and transformative. We can't think of another place in the city that can extend that feeling than this wellness spot that would compliment that journey of discovery. Experience sauna, ice baths, and breathwork in a safe and supportive space. Free flow or join in a guided session (highly recommended for first timers). Then head next door to refuel at NutBar.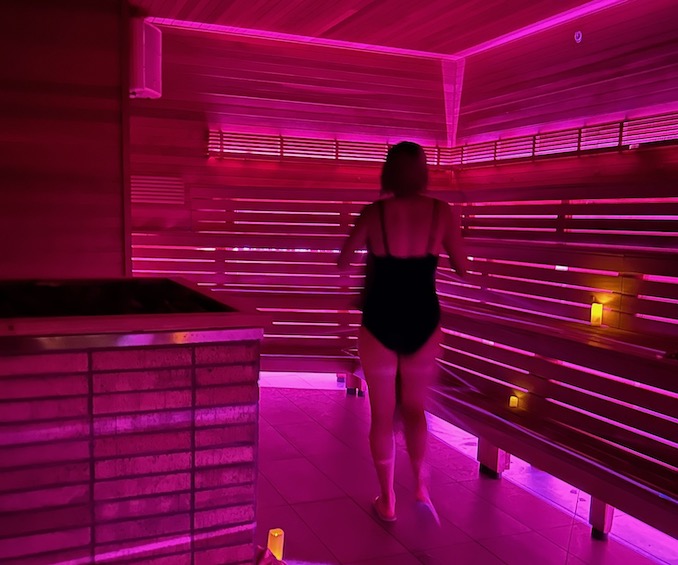 Rumble Boxing: 1235 Bay Street. Need to blow off some steam before that crazy Midnight Madness screening? Take it out on a bag at this city's hottest boxing studio. They have a "fight club meets night club" vibe where you can box to the beat. Book yourself into a 50 minute sweat session that is the most fun you've had working out ever. BTW, first session is free. Seriously.