Eurocentric representation currently dominates the film and television industry in North America. Despite talent being universal, opportunities for BIPOC filmmakers are greatly hindered by mainstream Eurocentric ideologies. Indeed, a leading job website, has partnered with BIPOC TV & Film, Hillman Grad and the Toronto International Film Festival (TIFF) to provide a career acceleration program for Canadian Black, Indigenous and Persons of Colour interested in pursuing a career in the film and television industries. The launch of Rising Voices Canada will offer BIPOC Canadian filmmakers "tangible skills, resources and networks to build budding film and television careers".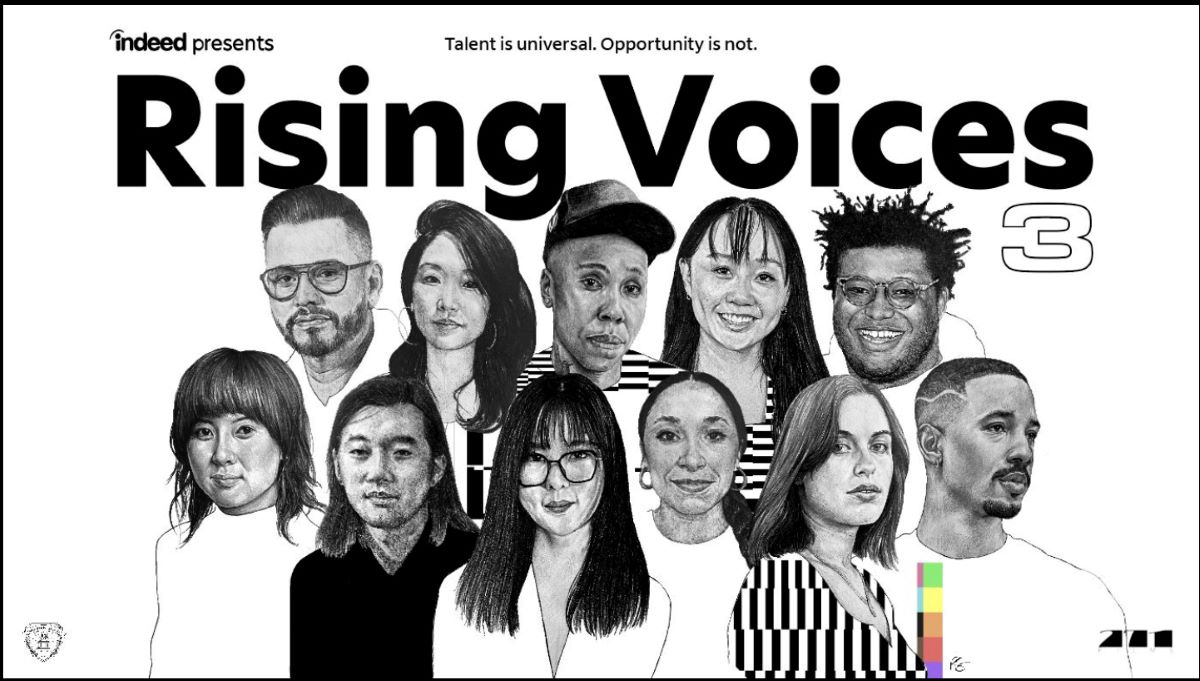 Indeed created a similar program in the United States three years ago and has seen a significant impact on the film industry. LaFawn Davis, Senior Vice President of Environmental, Social & Governance at Indeed posits, the collaborative efforts of Indeed, BIPOC TV & Film, Hillman Grad and TIFF highlight the need to dismantle "barriers to employment" faced by BIPOC Canadians and "create opportunities" by building "a stronger, more equitable" workforce in film and television.
Indeed's Breaking Down Barriers report has identified that 46% of BIPOC Canadians have expressed experiencing race related discrimination and 45% attribute this prejudice to their nationality or ethnicity. These findings have strengthened Indeed's pursuit "to tell diversified stories, provide opportunities for marginalized talent and to create sustainable job opportunities for talented underrepresented creatives".
TIFF '23 provided an opportunity to bring this discussion into the spotlight. On September 11, a panel discussion, led by industry professionals, focused on breaking down barriers for Canadian BIPOC filmmakers. The micro-session was hosted by LaFawn Davis and included panellists: Director X (Co-Founder & Managing Partner of Fela, Across the Line, Superfly), Kadon Douglas (Executive director of BIPOC TV & Film), Miguel Angel Cabarello (Indeed Rising Voices Filmmaker – The Ballad of Tita and the Machines) and Tristin Greyeyes (Writer, Director, Producer and Festival Programmer – Missing and Murdered Indigenous Women Awareness, Spirit). The panel discussed the importance of inclusion in the film industry and the impact this revolutionary program will have on creating and sustaining diversified representation in film and television. Over the next year, mentees will be selected and will be given the opportunity to participate in career advancement initiatives. Mentees will engage in monthly workshops, development sessions, and networking and will have access to TIFF memberships and facilities. Furthermore, participants will be given the chance to pitch their film concepts at next year's Rising Voices premiere in New York City.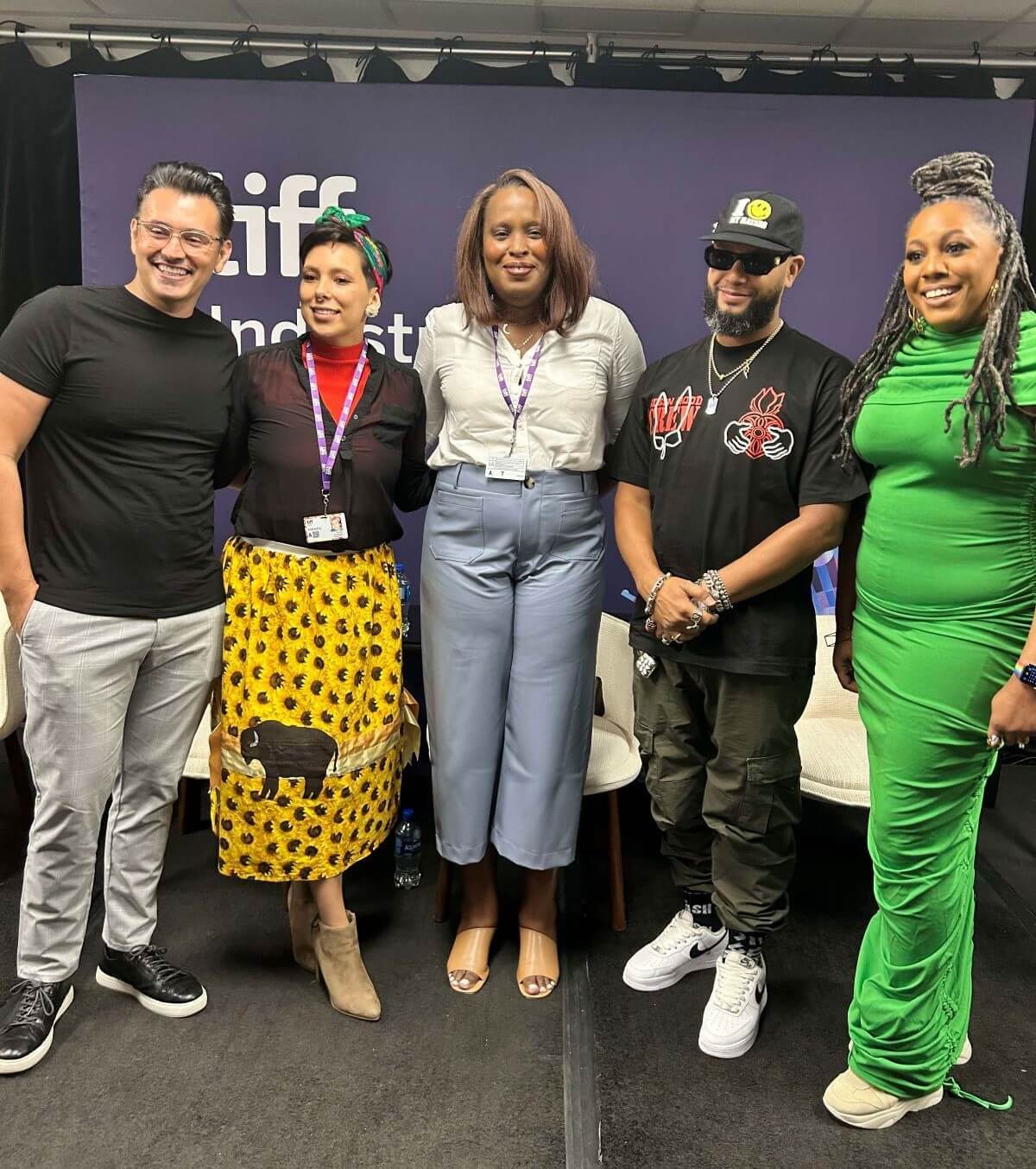 Applications for Rising Voices Canada open this fall wherein five Canadian filmmakers will be selected as mentees. The mentees will then participate in career accelerating practices including networking with other writers, producers and directors. This development will be facilitated by BIPOC TV & Film. Executive director Kadon Douglas highlights the "tremendous strides [made by BIPOC TV & Film] in creating opportunities for underrepresented communities in recent years". Douglas suggests this program "will not only give short-term guidance to up-and-coming BIPOC Canadian filmmakers, but it will also set them up for long-term success with the proper training and resources". Rishi Rajani, CEO at Hillman Grad affirms this sentiment offering, "it's been our mission at Hillman Grad to build a support system for underrepresented talent. We are so excited to bring that philosophy to Canadian creators with this initiative".
Three years ago, Rising Voices was created by Indeed in collaboration with Hillman Grad Productions – founded by  Emmy award winning creator Lena Waithe (Queen & Slim, The Chi), Ventureland and 271 Films. The aim of Rising Voices was to "discover, amplify and invest in BIPOC storytellers"; since its launch, the program has received over 1500 applications and created over 2000 jobs for its 30 films. This program has garnered international notoriety amongst high profile film festivals including Tribeca, Sundance and Pan African Film.
BIPOC filmmakers and storytellers can check out BIPOC TV & Film's website for the Rising Voices Canada Mentorship program. The portal will be available in early October. This is your chance to work with industry leading professionals and develop your skills, knowledge, network and resources. Raise your voice because talent may be universal but opportunity is not.