Ever since Ticketmaster became the "official" (ugh) ticketing "partner" (double ugh) of the Toronto International Film Festival and its year-round offerings at the TIFF Lightbox, movie fans have lamented the (not-for-profit!) organization's decision to partner with one of the least loved mega-corporate monopolies operating today.
While the year-round TIFF Ticketmaster system is merely dreadful – just try finding the film you want in less than fifteen clicks – the real suffering is reserved for the annual festival, when all T̶i̶c̶k̶e̶t̶m̶a̶s̶t̶e̶r̶  hell breaks loose.
That begins with TIFF's incomprehensible decision to conspire in Ticketmaster's scalping (sorry, "Verified Reseller") scheme, which sees resale tickets reposted for eye-watering prices on the official TIFF website, quite literally within minutes of their release. (Hence, scalped tickets for Studio Ghibli's hotly anticipated The Boy and the Heron going for a cool $372 on the TIFF site.)
It continues with the festival's byzantine ticketing system, which somehow manages to be even more complex than the year-round website, and which saw Twitter flooded with angry would-be festival attendees. Anecdotally, I encountered a range of filmgoers – some, festival veterans, others novices – who gave up in frustration after being sent through too many Ticketmaster death spirals.
TIFF '23 also suffered from a striking lack of organization and surprising hostility towards its audience, including aggressively rude security staff who seemed to think their job was to chase fans away(?!) from the red carpet. Also bizarre was the decision to scrap audience microphones at the post-film Q&As, leading to awkward back-and-forths as directors and stars struggled to hear questions.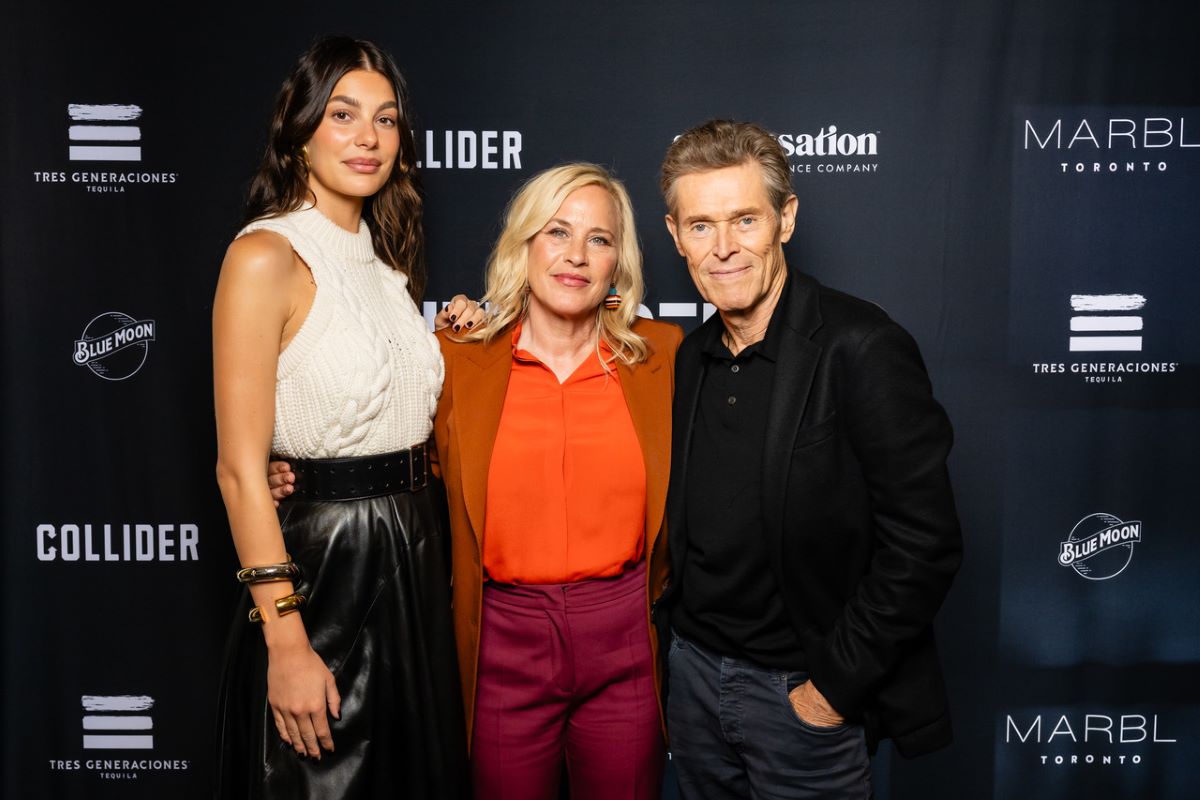 But never let it be said that we don't still love TIFF, despite its (many) foibles.
For one thing, despite hyperbolic lamentations about absent star power owing to the ongoing Writers' and Actors' strikes, a remarkable number of high-profile film folks showed up, including Richard Linklater, Wim Wenders, Ethan Hawke, and Viggo Mortensen (all attending in their capacity as directors) and big-name actors such as Elliott Page, Nicolas Cage, Willem Dafoe, and Sylvester Stallone. Fears that TIFF '23 would be a lower-wattage affair proved to be largely unfounded.
Another pleasant surprise this year was TIFF's long-overdue fix to its audio system. In previous years, ear-splitting volumes (Sarah Polley's Women Talking was certainly the loudest film about a group of talkative Mennonite women we've ever seen) regularly undermined the filmgoing experience, but this year we didn't encounter a single film where we were annoyed by the awful volume levels.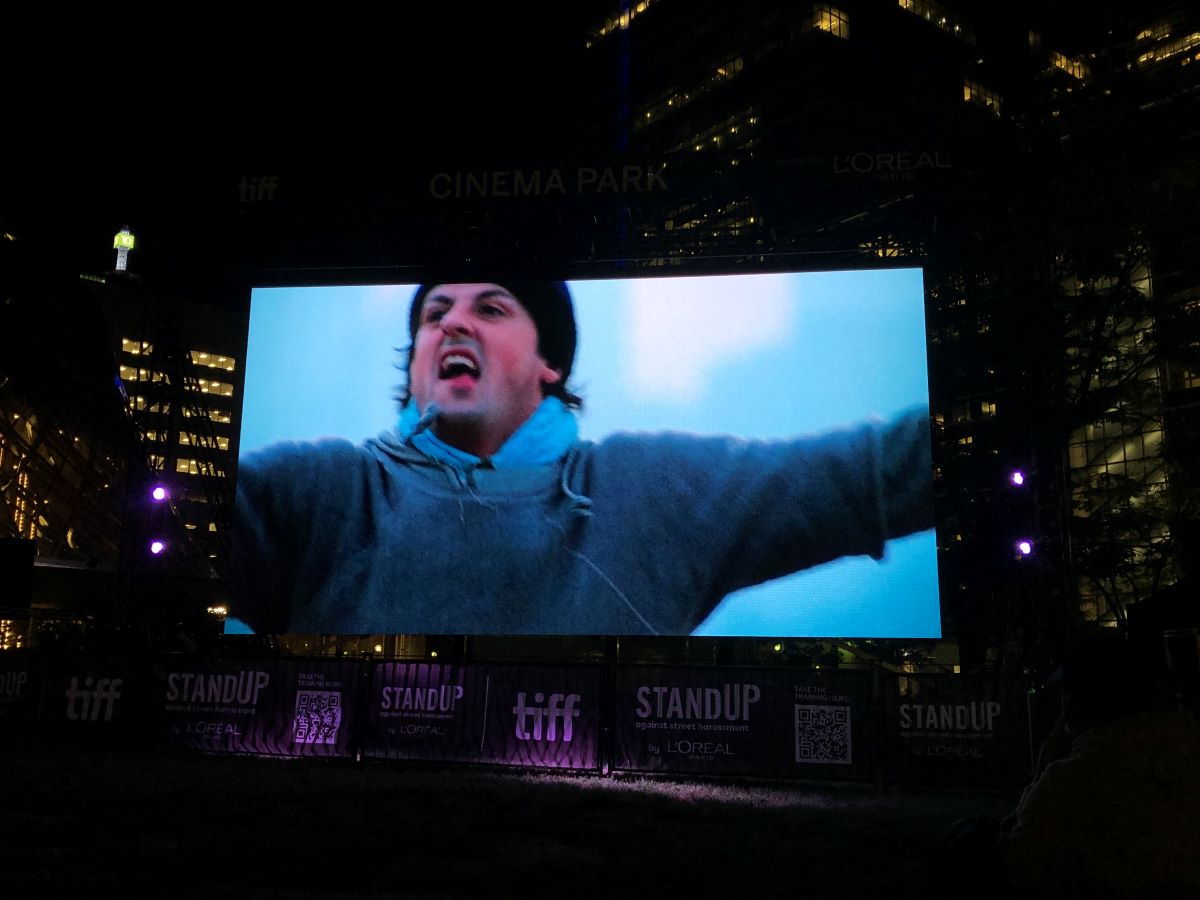 And then there were, of course, the films themselves. Our favourite was probably Nuri Bilge Ceylan's About Dry Grasses, a thoughtful, well-observed human drama about a cynical, self-serving teacher whose careless playing of favourites with students – and disdain for nearly everyone else – gets him into serious trouble with administrators in the remote school district where he has been deployed (and from which he longs to escape).
Other highlights included Wim Wenders's triumphant TIFF return in Perfect Days, an earnest, low-key Japanese-language film about, of all things, a cleaner of toilets. Heartfelt but avoiding trite sentimentality, Perfect Days (Japan's submission for the Oscars long-list) deserves a wider audience than it will likely receive. (And fear not, the Japanese toilet scenes are as clean, beautiful, and futuristic as you'd hope.)
Excellent too was Erroll Morris's John Le Carré documentary The Pigeon Tunnel, featuring a (delightfully guarded) Le Carré as he reflects on his life and career as renowned spy author and literary heir to Graham Greene. The author of Tinker, Tailor, Soldier, Spy and The Spy Who Came in from the Cold sadly passed away in 2020, but not before sitting down with perhaps the world's greatest documentarian for an illuminating conversation. (You can read our reviews of his penultimate novel here and final novel here.)
Other fun, if flawed movies this year included Linklater's fundamentally silly assassin rom-com Hit Man, Hawke's Flannery O'Connor biopic Wildcat starring his daughter Maya Hawke (excellent), and Atom Egoyan's Seven Veils. We were thrilled to attend the Veils premiere at the exact place where it was filmed: a psycho-drama about an opera director mounting a production of Richard Strauss's Salome, Egoyan filmed Veils at the Four Seasons Centre for the Performing Arts, placing his own Canadian Opera Company production at the heart of the story. While Amanda Seyfried does a serviceable job with a rather obvious script, it's the music that shines. Even those unfamiliar with Salome will come away with a sense of this extraordinary, if bleak, musical drama.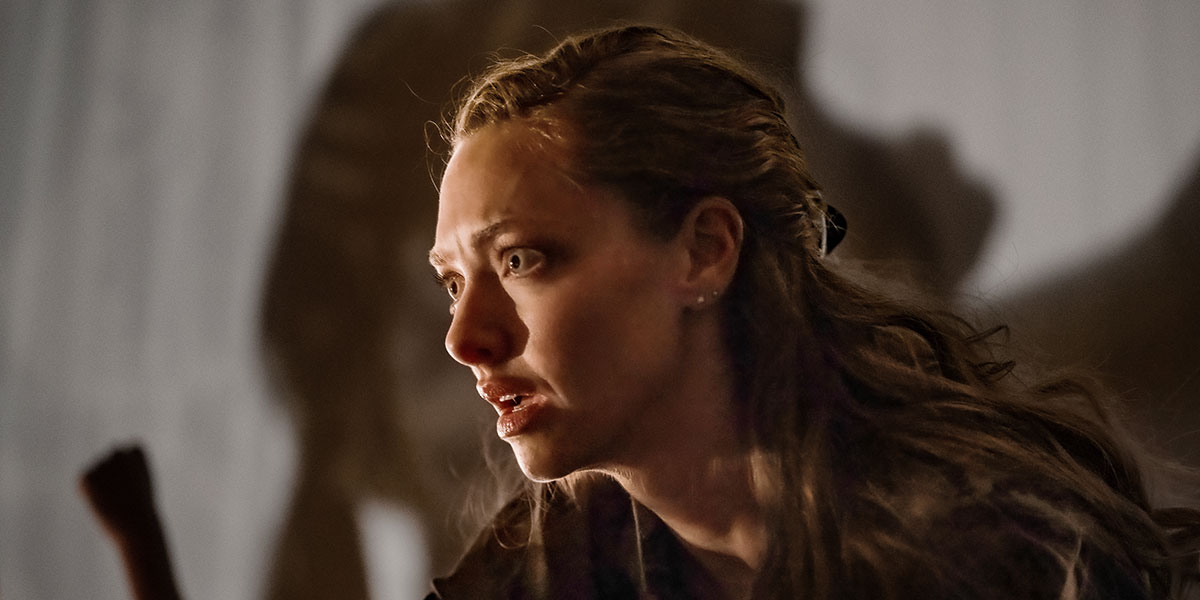 Despite its dysfunctional ticketing system, and despite the bizarrely rude security staff, we have to confess that we still had a good time at TIFF this year. From the incredible premieres to the illuminating Q&As, it was a feast of filmgoing at an event which (just barely) continues to hold onto its title as greatest film festival on Earth.
Plus, it's nice to see Toronto come alive for a couple weeks, King West closed off to traffic in the evenings, international musical acts invited to perform at the Festival Street Music Stage. The return of free outdoor movie screenings at David Pecaut Square (next to Roy Thomson Hall) was also welcome, though there were never enough poufs for everyone to have a nice, comfy seat. (We suggest bringing your own picnic blankets.)
Finally, the surprising selection of Cord Jefferson's American Fiction as TIFF 2023 People's Choice Award winner was a welcome departure from previous years, when painfully obvious fare (Spielberg's The Fabelmans won in '22) treated TIFF like a necessary steppingstone on their inevitable Oscar campaigns. More importantly, however, TIFF remains the only place where you can guarantee a packed, sold-out audience for offerings as diverse as a Japanese toilet cleaner fable, a biopic of the foremost purveyor of Southern Gothic literature, and a three-and-a-half-hour Dostoevskian drama about a teacher in rural Turkey.
***
For more on TIFF '23, check out our coverage here and here.