Parkbus, the non-profit organization that provides free and low-cost transportation to national and provincial parks, is expanding its NatureLink program to reach more communities across Canada. Through NatureLink, outdoor enthusiasts and nature lovers get to explore premier locations and build confidence in enjoying the outdoors. Founded in 2010, Parkbus has helped Canadians access the great outdoors in major cities like Toronto, Vancouver, and Edmonton.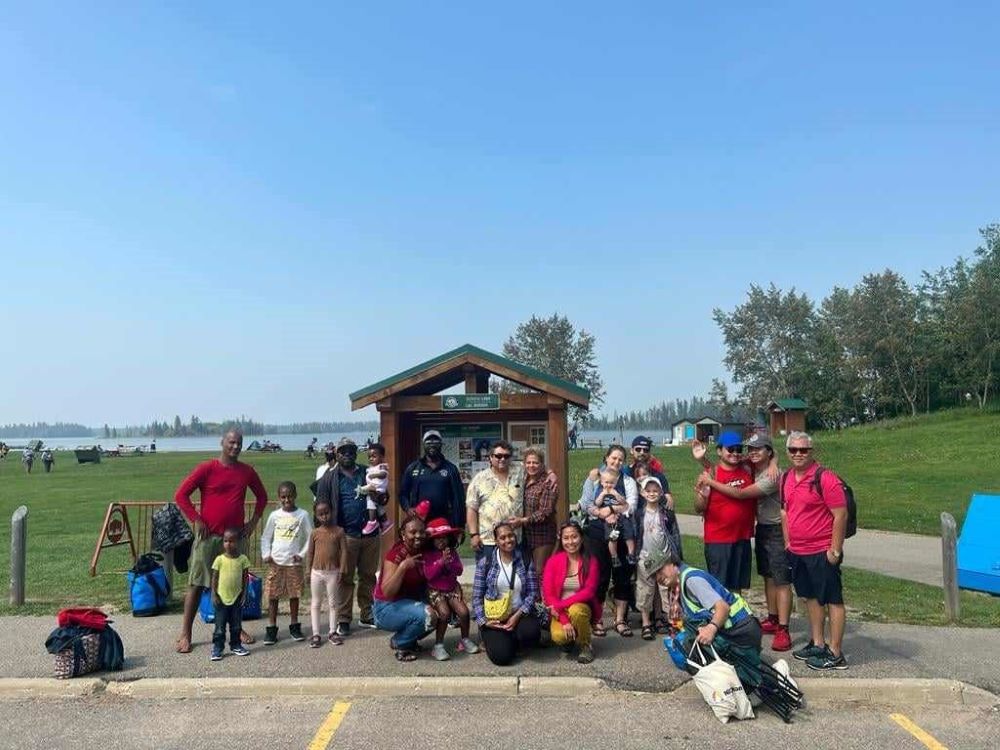 Parkbus explores selected parks in the Toronto area, including Rouge National Urban Park, Pinery Provincial Park, Bruce Peninsula, Algonquin Provincial Park, and others. If you are planning for a day trip, or a wilderness adventure, and a family camping weekend, Parkbus will get you there.
We had the chance to participate in a guided tour to Rouge National Urban Park. With a local interpretive hike led by Parks Canada, we explored the wondrous landscapes and the outstanding array of wildlife, including trails, creeks, farms and forests. Recognized as one of the largest urban parks in North America, Rouge National Urban Park is located in the Greater Toronto Area(GTA). Parkbus offers advance free seat reservations with a refundable deposit of $15.00 to visit Rouge National Urban Park and Toronto Zoo. Although prices vary, you can get a ride to parks like Elora Gorge for $59(regular rate), Mountsberg Conservation Area at a regular rate of $57, and Awenda Provincial Park for $89, also at a regular rate.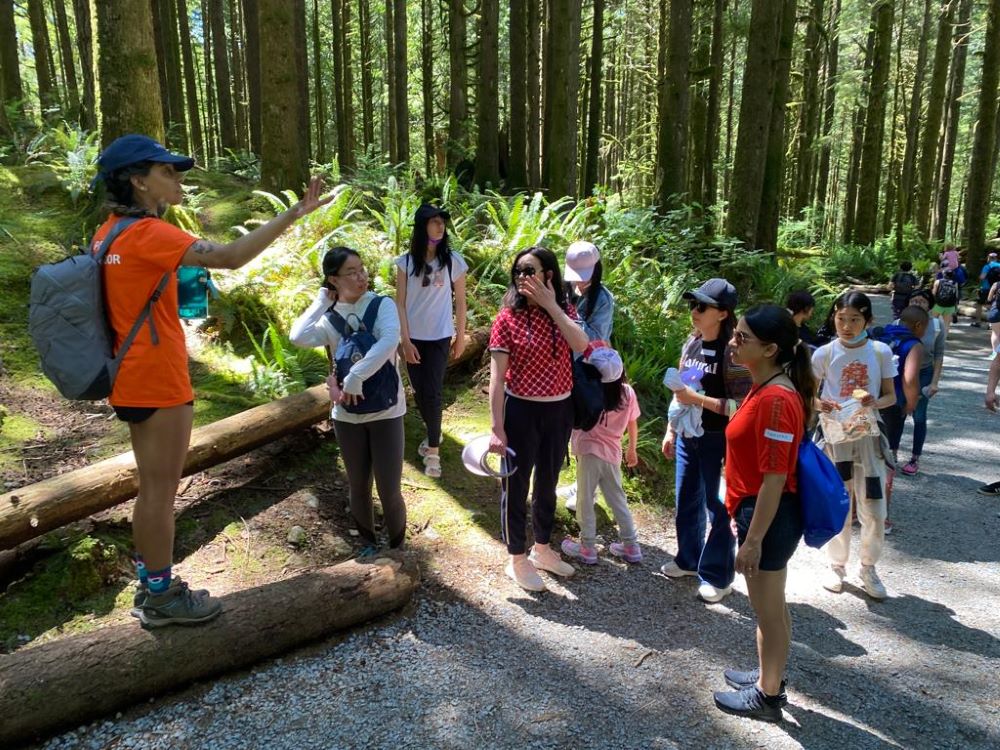 Known as more than just providing accessible transportation options, Boris Issaev, the Project Director at Parkbus talks about connecting city dwellers and particularly underrepresented communities with nature. "NatureLink started as a program to connect new Canadians to parks. Thanks to this continued and growing support, we can extend the program to a wider range of underserved and marginalized communities, from youth experiencing homelessness to people with disabilities," Issaev says.
With funding from TD Bank Group (TD), Parkbus will continue supporting subsidized trips across Canada to outdoor spaces and parks, aiming to benefit new groups and increasing participation for the 2023-2025 seasons. Joshua Cayer, Manager, Sustainability & Corporate Citizenship, TD Bank Group, shares more about the financial support. "Through the TD Ready Commitment, we aspire to help people succeed, thrive and take part in a changing world. That's why we are proud to continue our support for NatureLink and their work to increase outdoor access for communities facing systemic barriers across Canada," Cayer says. "Together, our goal is to help provide equitable access to nature and facilitate environmental stewardship to help build a more inclusive and sustainable future."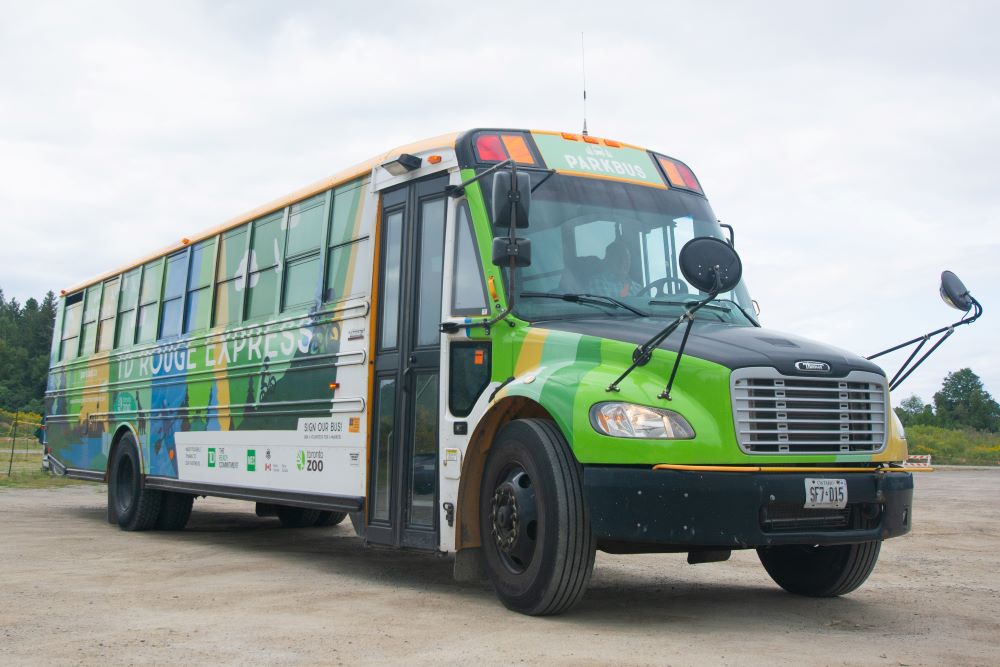 Additionally, the project is also funded by Mountain Equipment Company (MEC), Parks Canada, Merrell Canada and Georgian Bay Spirits. Jennifer Duquette, acting field unit superintendent at Rouge National Urban Park shares more about this new venture. "Since 2012, Parks Canada has worked closely with Parkbus to help thousands of Canadians from a variety of backgrounds and means to discover some of the country's most treasured parks and protected areas," Duquette says. "Parks Canada is proud to continue partnering with Parkbus and support the NatureLink program, providing easier access to Rouge National Urban Park, Bruce Peninsula National Park and Elk Island National Park and helping visitors foster meaningful connections to Canada's natural beauty and rich history."
The NatureLink program has provided transportation for over 15,000 people in Canada so far. Don't miss the opportunity to check out Toronto's must-see places. Together with your friends and family, you will learn about the abundant history of the destinations you visit and conveniently witness the impressive scenery. Book your spot today and discover the sheer diversity of geographic features with Parkbus escorting you along scenic trails.