Ontario boasts the biggest gambling market in Canada, with participation rates hitting 83%. Also, the province is among the top contributors to the largest share of Canadian gambling revenue, disclosing a net revenue of 295 million CAD in 2021.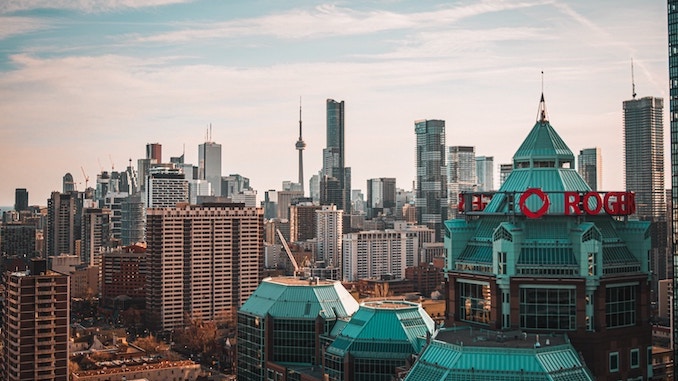 The online gambling scene in Ontario is on a surging trend, with several new gamers registering with casino sites every day. However, many new players typically overlook the licensing and credibility of Ontario online casinos they join. This article looks into the significance of casino licenses and why you should join a licensed platform.
Guaranteed Fair Play and Player Protection
The primary perk of registering with a licensed online casino in Ontario is to ensure you play in a fair and protected gaming environment. While online casino gaming in Ontario can be a rewarding pastime, it comes with inherent uncertainties and risks, especially in the trustworthiness of operators.
The online gambling space is packed with uncountable operators, and you can't miss unscrupulous characters who may pursue unethical activities. With this in mind, you should take the initiative to find a safe gambling environment when joining a casino. It's especially important given that you'll disclose your personal and financial information when signing up with a casino in Ontario.
You can skip these concerns by registering with a licensed Ontario online casino. Obtaining a casino license in Ontario is a stringent process, and operators have to adhere to set regulations and undergo intense scrutiny.
This assessment involves putting casino games through rigorous testing to ensure they're fair. Also, licensed casino sites are required to employ strong security and responsible gaming measures. So, you can be certain that your interests are well taken care of at these casinos.
Legal Compliance and Accountability
Ontario-licensed internet casinos are held to a high degree of legal compliance. Consequently, the casino sites operate within a stern regulatory framework, including adhering to tax requirements and anti-money laundering procedures. Therefore, by signing up for a licensed online casino in Ontario, you can be confident that your payouts are legal and tax-compliant.
Moreover, the licensing body holds casino sites into account for their actions. So, should you have any problems or disputes during your casino gaming adventure, you can count on the regulatory organization for an amicable resolution. Check out a gambling guide by Meri Zimic to explore top-rated casino sites in Ontario that meet the province's legal regulations.
Guaranteed Payouts
When you bag a win on a casino site, you yearn to receive your full prize in time. Licensed online casinos in Ontario come in handy, meeting your needs efficiently. These operators are subject to rigid guidelines that require them to separate gamer bankroll from operational funds.
Any cash that you deposit on your casino gambling account remains separated from the casino's capital. It's, therefore, available for withdrawal regardless of the financial status of the operator. Also, on the rare occasion that a licensed casino faces insolvency, the licensing body intervenes to protect player interests.
Consequently, you can enjoy peace of mind knowing that your hard-earned money and casino winnings are safe and readily available for cashing out. It leaves you exclusively focusing on relishing your gaming experience and trying new strategies.
Support for Local Communities
The frequently overlooked perk of signing up with Ontario-licensed casino sites is the role of online gambling in the local community. Part of the revenue generated by online casino gambling activities ends up in public investments, funding impactful government projects like healthcare.
Also, licensed online casinos have the obligation to invest funds in advocating and fostering responsible gambling initiatives and programs. These civic initiatives are monumental in educating the Ontario public on the dangers of uncontrolled gambling, with others offering support for affected gamers.
What is the Online Casino Licensing Authority in Ontario?
The Ontario Lottery and Gaming Corporation (OLG) is a crucial actor in the regulation of the casino gaming environment in the province. The body is responsible for licensing, operating, and regulating casinos throughout the province.
OLG handpicks operators through a competitive process, oversees revenue-sharing agreements with local communities, and plays a critical role in influencing the course of the casino gaming sector in Ontario.
Before settling on an online casino in Ontario, ensure that it is registered and controlled by OLG and other reliable international regulatory bodies. It guarantees that your casino has satisfied specific safety and fairness criteria and is often audited by a third-party authority. Also, the operator should clearly display its licenses on its platform.