One of the many Doors Open walking tours included a walk & talk along the Dupont Street hydro or transmission corridor also known to Park People and The City of Toronto as the Green Line. The hour long tour started at Christie Street and stopped at Spadina Road and meant to educate people on the challenges and progress on the more eastern portion of the line.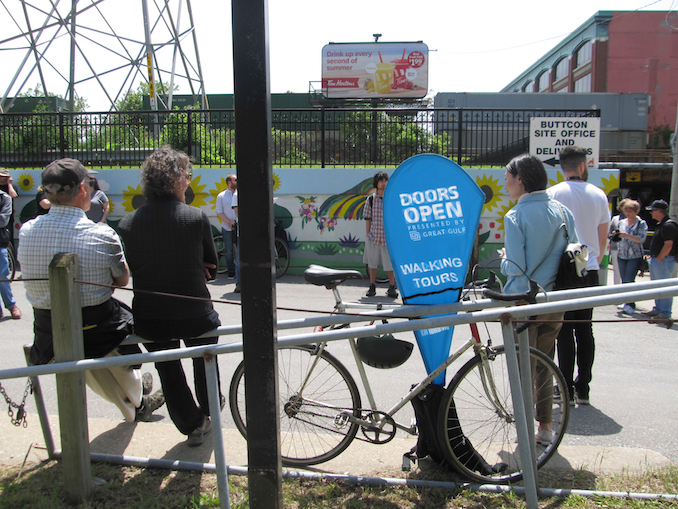 The current Green Line is from Earlscourt Park to Spadina Road. It's basically a 5km hydro corridor in the heart of Toronto that's been transformed into a linear park and trail. If you've ever walked the High Line linear park and path in New York City, you have an idea of what Toronto is trying to accomplish.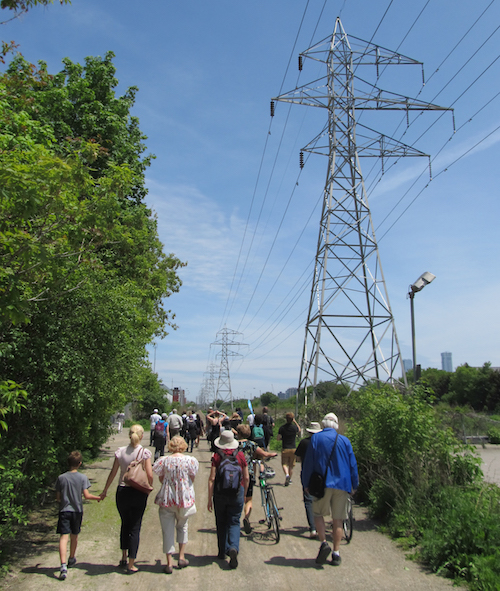 Toronto's Parks, Forestry and Recreation division is leading the Green Line Implementation Plan, in partnership with Park People. Because urban green space is scarce, hydro corridors are ideal for park development; The City of Toronto aims to develop under used corridors into open public space for walking, biking, gardening and park pursuits. There are currently nine parks along the path and more in development.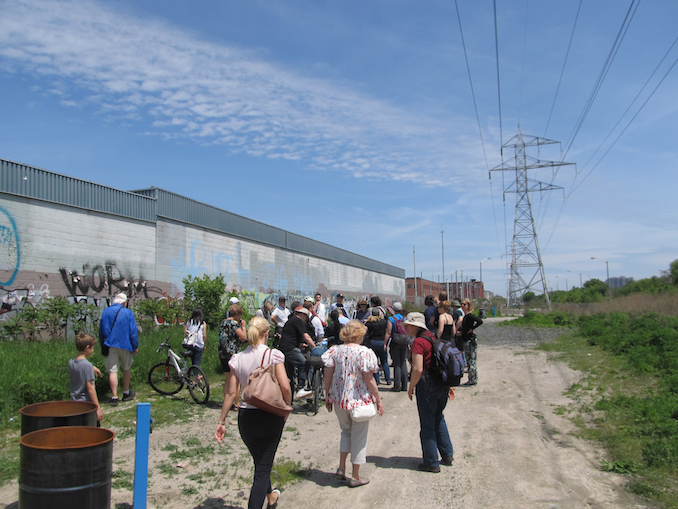 Get involved with Green Line projects, volunteer, start your own park group! http://www.greenlinetoronto.ca
To learn more about the Green Line Implementation Plan please visit: www.toronto.ca/greenline