Lesley Ann HAMPTON was born in Newfoundland Canada in 1994. At 7 years old, Saturday mornings included watching "Fashion TV" followed by an outburst of creating arts and crafts projects including felting, beading, and colouring.
Once her mother exposed Lesley to fabric and a real sewing machine, Lesley quickly began to roll out pillows, stuffed animals, as well as her 1st ever self-designed p.j.'s and swim wear. Quickly realizing her love for designing clothing pieces, her mother enrolled Lesley in "Sewing for Teens" after school program in which the group put on their first fashion show for for family and friends.. The Hampton Family had several housing relocations due to her father's work which gave Lesley exposure to Australia, Indonesia, London UK as well as Canada's Arctic. With worldly exposure, Lesley began to see the differences between cultures and their way of lifestyle and fashion. Fabric and notion shopping was always on Lesley's menu. "Nothing quite like the batiks and silk fabrics of Indonesia to kick start the creative designer juices flowing!" Today Lesley's designs reveal a mix of international flavour and Canadian First Nation roots as she unleashes one-of-a-kind wearable art garments which once custom fitted provide the person with comfort, confidence and class needed to grace the red carpet event or night on the town with that very important mate.
Lesley Hampton's sewing techniques, styles and custom finishes reflect her recent years of Fashion Studies from George Brown College (Class of 2017) as well as from her studies in Art from University Of Toronto – Honours degree (Class of 2015) with a Major in Sculpture.
Written by Mother of Lesley Hampton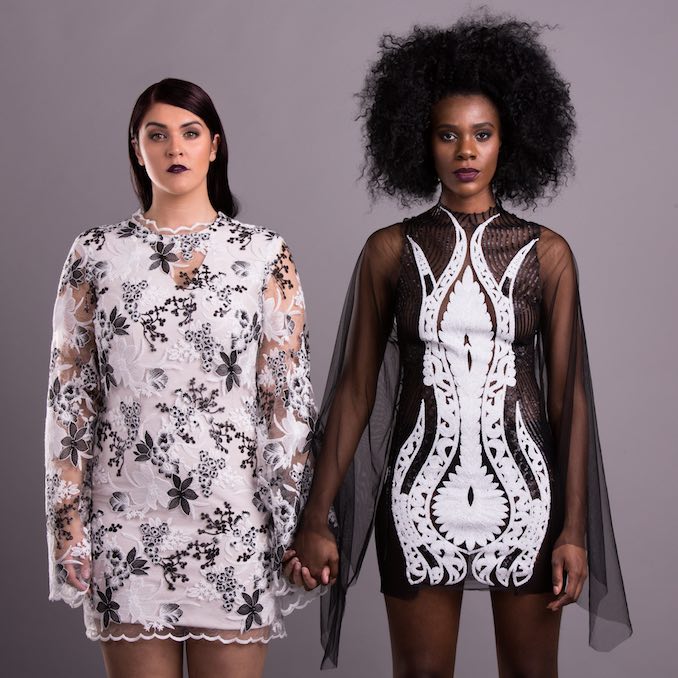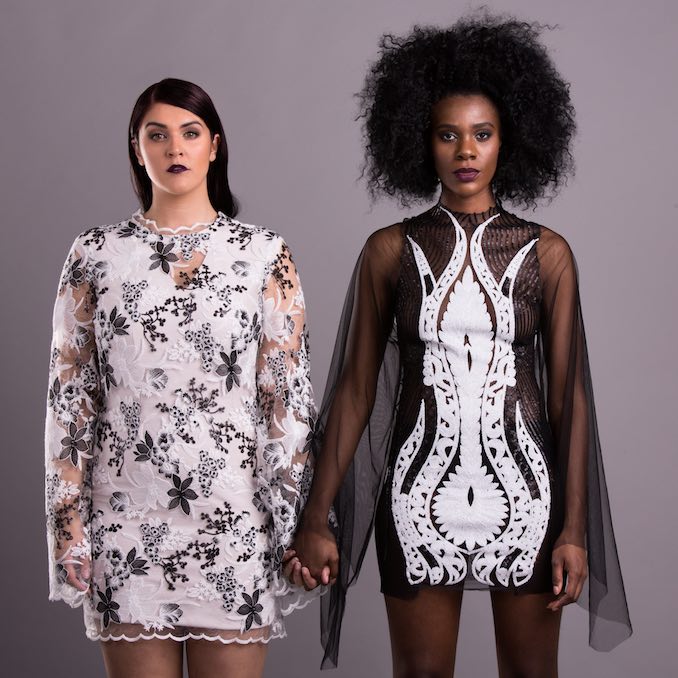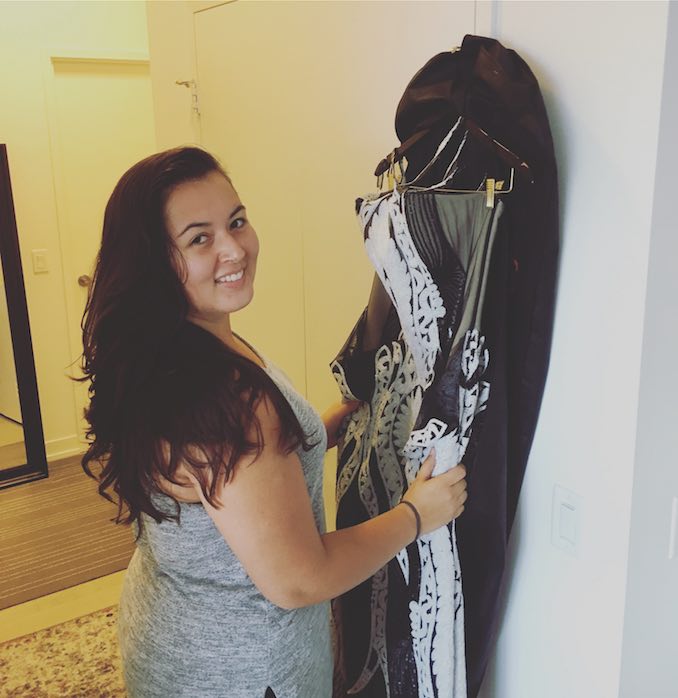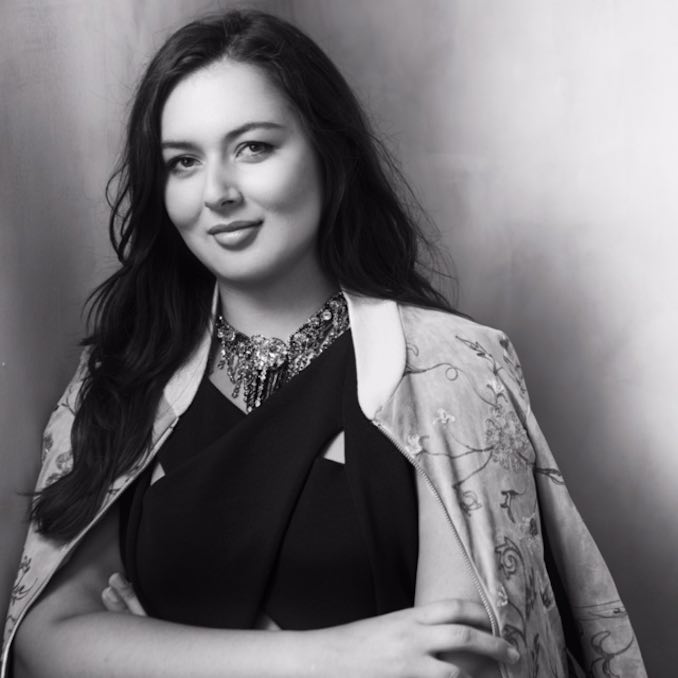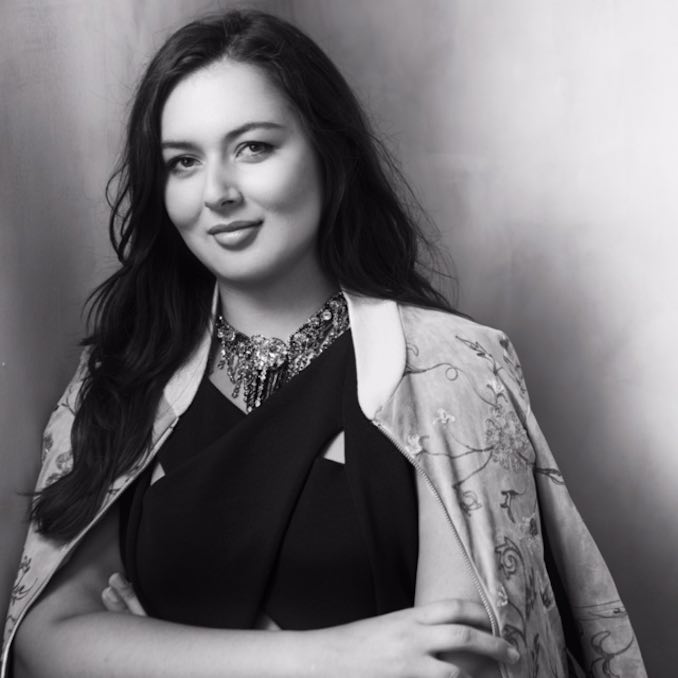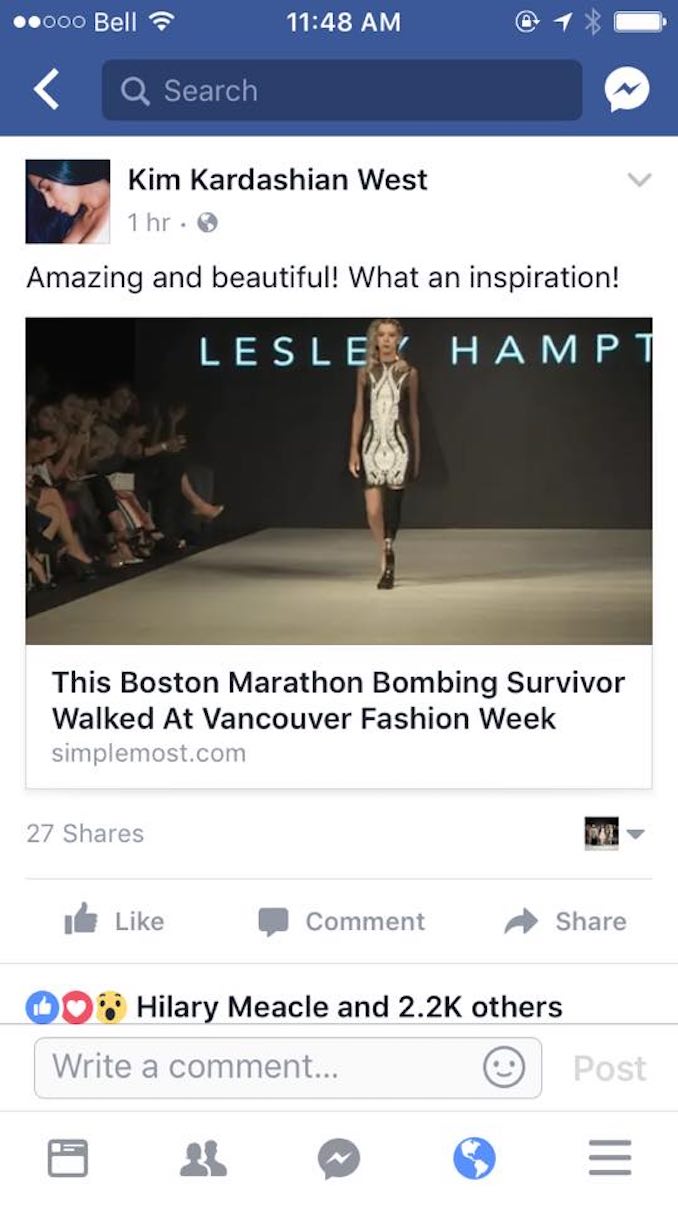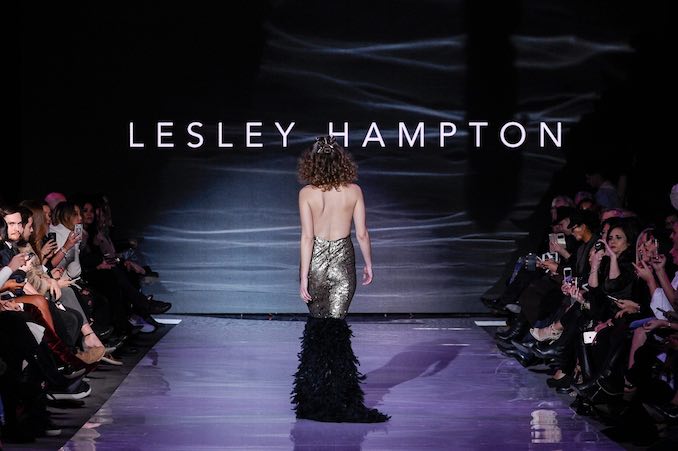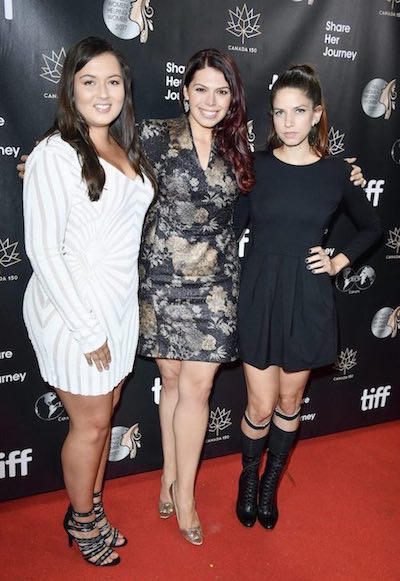 What 'hood are you in?
Near Distillery District in downtown Toronto.
What do you do?
I am a First Nations fashion designer hoping to help break the mold within the fashion industry and the media to allow for greater self-confidence in every body type and size.
What are you currently working on?
I recently worked on my Spring Summer 2018 Collection, entitled Sticks and Stones. The collection was showcased at Toronto Women's Fashion Week on Oct 3rd. This collection will not only be my most recent occasionwear and eveningwear designs but I will also be showcasing a range of body types on the runway, featuring size 2 – 22 on the runway and bringing in Boston Marathon Bombing Survivor amputee and ballroom dancer, Adrianne Haslet, to showcase my garments. I strive to bring underrepresented body types to the runway to allow every body to connect with what they see on the runway and feel confident in their own
body.
Where can we find your work?
You can see my work on the the White Cashmere Collection student design competition runway here, in which we had to create couture gowns out of luxurious Cashmere bathroom tissue, for a runway to raise awareness and funds for Breast Cancer Research.
You can find my work at www.LesleyHampton.com, on Instagram
@Lesley_Hampton, and on Facebook at fb.com/LesleyHamptonDesign